Avoiding the tantrum land
Confession: I have a touch of the hoarding disease when it comes to memory cards.
If I have a picture of Liv or someone else in the family, I refuse to delete it in case something happens with my computer. Same goes for my phone.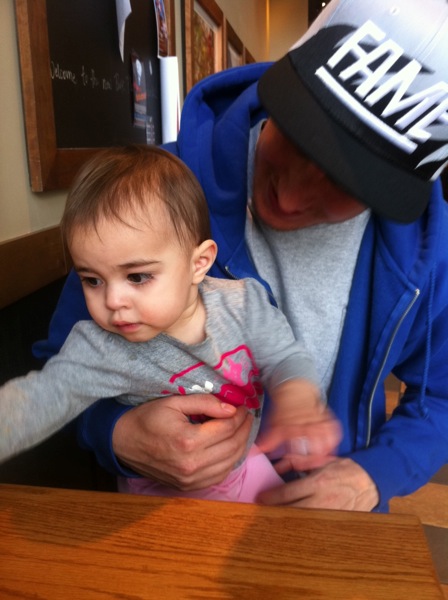 This leads to the fact that in order to take new pictures, I have to go back and delete and non-family member photos. It also means that my entire camera and phone are filled with photos of Liv's entire life, which leads to many late nights scrolling through photos with the Pilot. I need a new memory card.
Time to stock up on memory cards, eh?
On my iPhone, I also have a few pictures of Liv crying when she was teeny tiny and I was convinced she probably hated me (and even though it was sad, her little cry face was pretty adorable). Every day around 5pm, the angry elf would take over, and nothing would make her happy. She wasn't hungry, she had a fresh diap, I tried everything to possibly distract her, snuggle or play with her, and no dice. Looking back, I'm pretty sure she was gassy, or maybe that's a common newborn thing (?) but when Tom wasn't home from work yet, he'd get a picture of Oliv red-faced and angry with a text saying, "Halp me."
[Imagine red-faced angry elf photo here]
And then, she outgrew it.
My sanity rejoiced, and that, along with the passage of time and ability to get into a routine and adjust, made things a lot easier. Now, thank goodness, she's a really happy, mellow baby.
That is, unless you take something away from her.
She threw her first tantrum a couple of days ago.
Whenever she tries to venture into something that's unsafe, I'll say "No, thank you" and tell her why we shouldn't do that. The same thing goes if she's playing with something and for whatever reason we need to take it away.
Example: her toothbrush.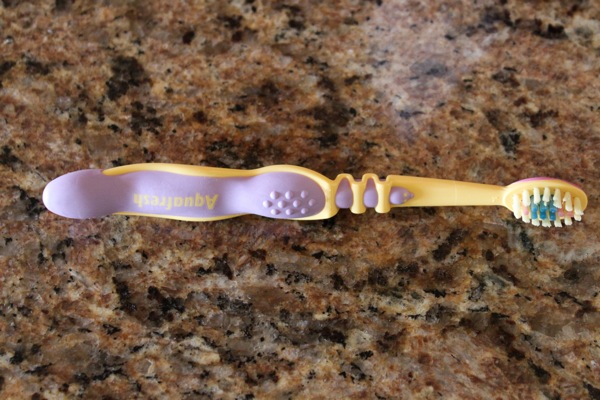 You would have thought I gave her a magic wand. She was playing with it and I told her it was time to brush her teeth. We went into the bathroom, and I went to take the toothbrush from her to wet the bristles and she SHRIEKED at me and started crying. I tried to explain to her I was just going to help her brush her teeth, but there was no reasoning with the angry elf. I gave it back to her and did the washcloth thing to clean her teeth, but I'm not really sure what to do when she does that. Usually I can give her something else to distract her, but that trick doesn't work so well anymore.
We don't want her to grow up thinking tantrums and shrieking are ok.
Moms, what are your tips for teaching toddlers not to have major meltdowns? What do you do when your kid throws a tantrum?
Any book recommendations?
I downloaded "Happiest Toddler on the Block" but haven't started it yet.
I'm excited to hear your thoughts and advice <3