Oh friends. In the spirit of starting off the day talking about flubs, the pattern just continued from there. I dropped a glass plate while Liv was napping -which, shockingly didn't shatter but managed to clank and bounce all over the kitchen floor before my butterfingers could grab it- and then later this morning, we were dressed, ready to go to Trader Joe's and the bank, we go outside with the diaper bag, water bottles, the whole shebang, and no carseat in my car. It was still in the Pilot's car, which he took with him to work. Womp womp. So we were stuck at home.
In between playing, reading books and eating lunch, Pilot to the rescue.
He dropped off the carseat, all the groceries we needed: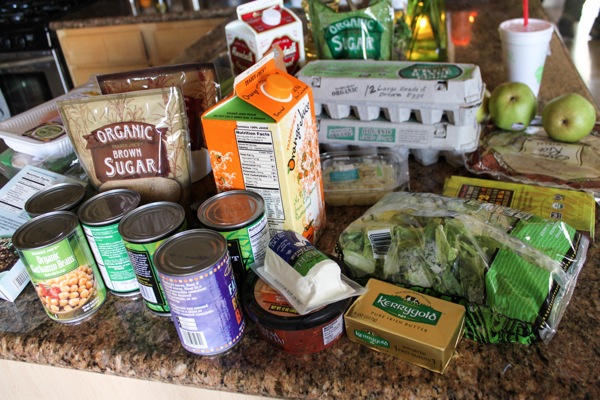 + flowers: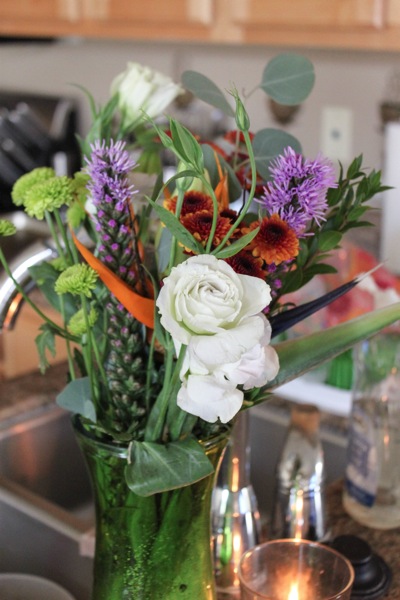 What a guy.
My big plans to get started on Thanksgiving desserts didn't really happen, but I did start the brownies. 
Does anyone else bake just so they can save themselves a little batter to eat?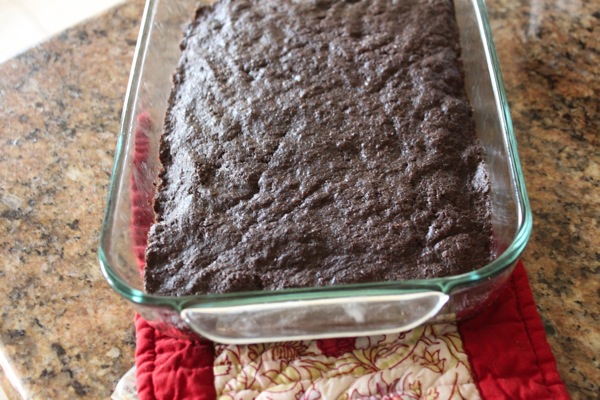 No? I don't, either…..
Turns out, half the pan of brownies has somehow gone missing between this afternoon and tonight. They were a practice batch. From a boxed mix. Bahah.
We went shopping with some friends tonight and checked out the new Buy Buy Baby at Foothills mall. It was my first time going, and it was pretty incredible. My friend Jeni has told me about Buy Buy Baby (which is Bed, Bath and Beyond, but ALL baby stuff), but it always sounded morbid to me because I thought it was "Bye, bye, baby." Anywayyyyyyy we had so much fun looking around at the mall- no really shopping, that would be a rookie move 3 days before black Friday.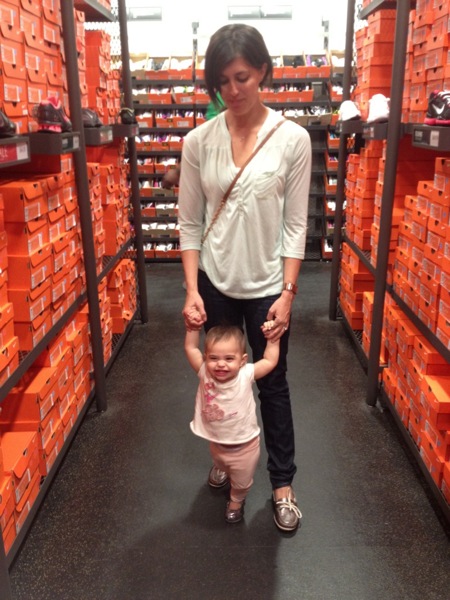 Speaking of Black Friday, how ridiculous is it that some stores are open on Thanksgiving? Blows my mind. Family feast > shopping. 
I'm off to do some weights and film a little YouTube video. 
Hope you're having a great night!
xoxo
Gina
Something to think: