Hi! Happy Monday! How was your weekend? Hope that you had a great one filled with relaxation and fun. Ours was the perfect mix of the two, as we headed to Palm Springs on Thursday afternoon for a little weekend vacay.
A majority of the weekend was spent poolside and enjoying some of the incredible restaurants in Palm Springs.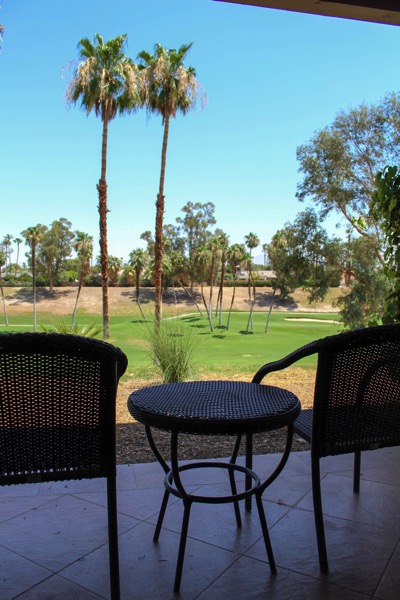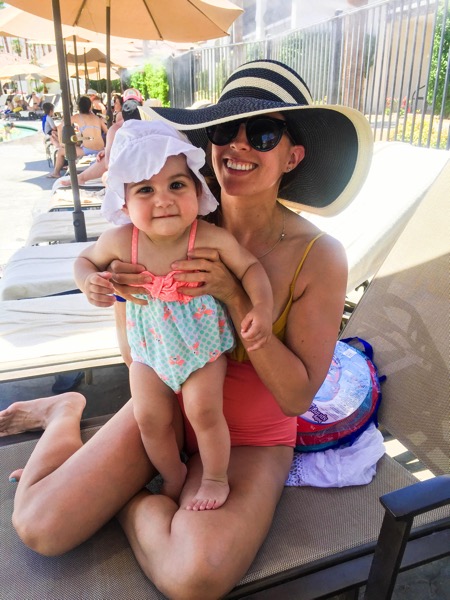 (Pic from Instagram! Suit is old from Anthropologie and hat is from F21)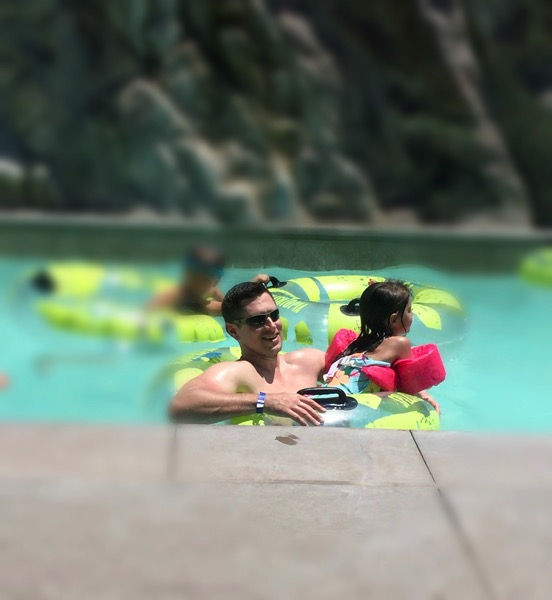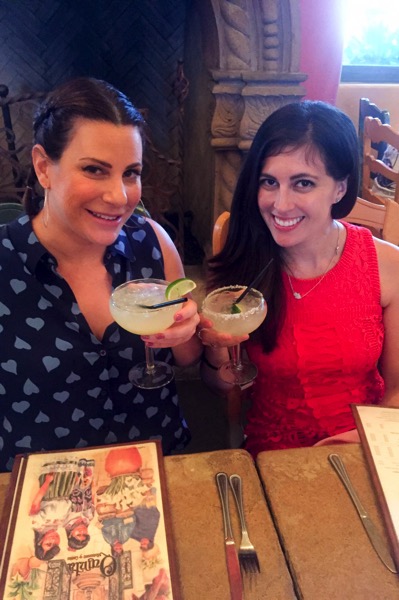 After my last girls' trip to the desert, I thought Palm Springs would be the perfect spot for an upcoming family getaway. It's like a desert oasis filled to the brim with beautiful resorts, shopping, awesome restaurants, and a funky retro vibe. I knew Liv would love playing fish at one of the pools, and that we could enjoy relaxing and exploring this (new to us) area.
We stayed at the beautiful Omni Rancho Las Palmas, who kindly offered a media rate for our stay. Rancho Las Palmas was exquisite, with a variety of kid-friendly amenities and activities. Naturally, we had a blast.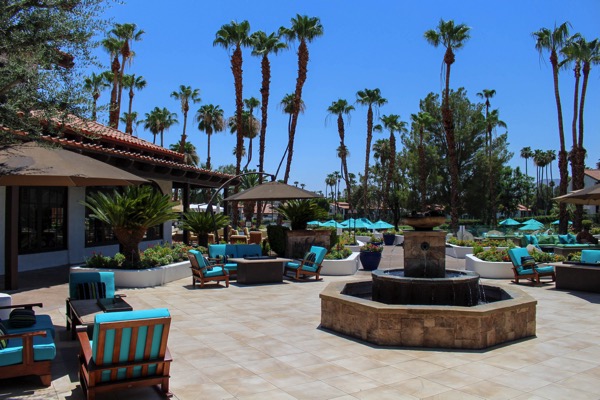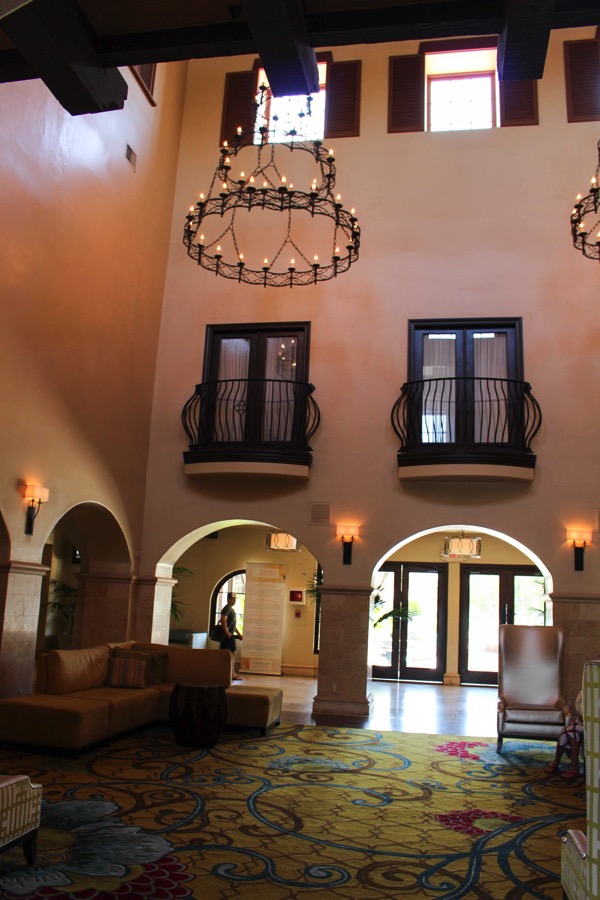 The best part: Betsy and her fam met up with us so we got to enjoy pool time and dinners as a family. 🙂
Some highlights from the weekend:
The lazy river at Splashtopia!
The Omni has a lazy river that makes a huge circle joining the beach area and splash pad. We spent a lot of time floating around, in between naps, snacks, and chilling in the shade. Liv and I probably went around the lazy river no less than 40 times haha.
At night, they had s'mores and movie night for the kiddos. You pay for your s'more kit and head downstairs to toast your mallow. (I like mine charbroiled. Like, on fire for a few seconds.)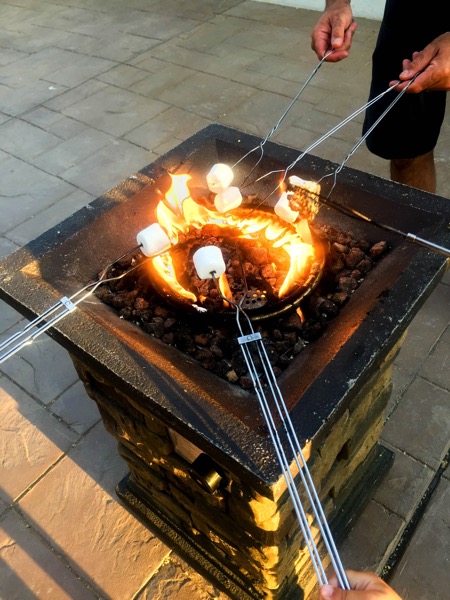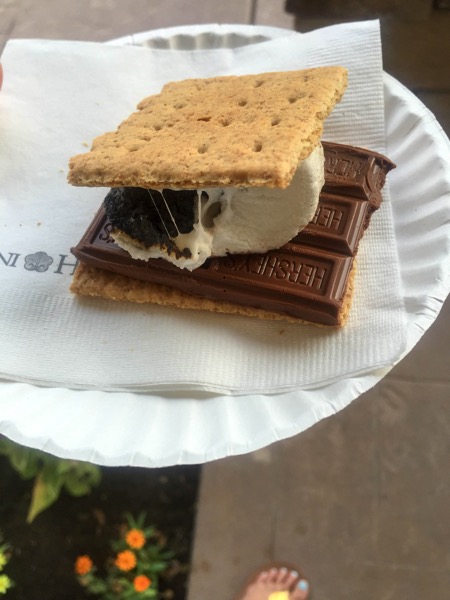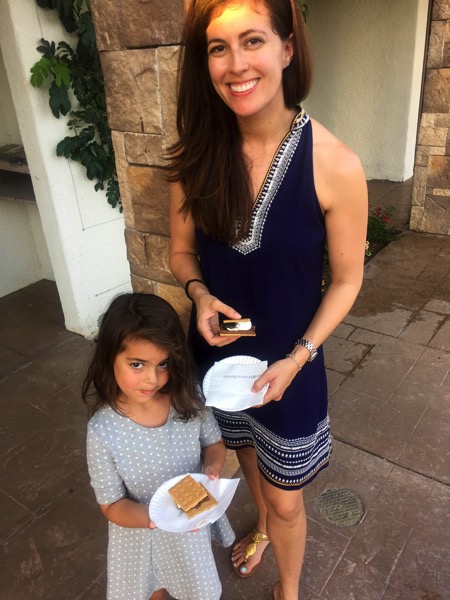 Breakfast at Cheeky's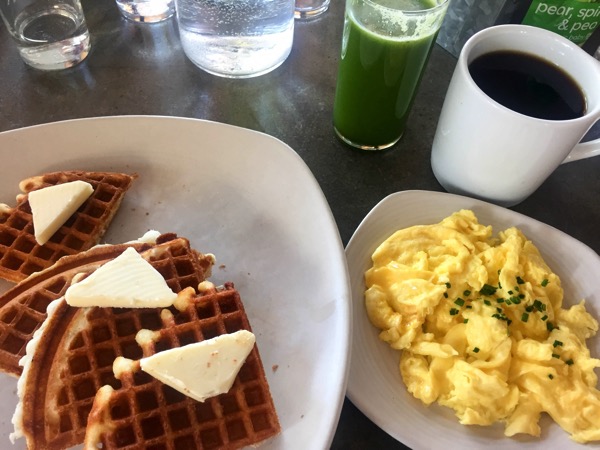 YOU GUYS. Breakfast is serious business, and Cheeky's is probably in my top 5 of all time. The menu was filled the clean options, but not the kind of "healthy food" that feels like it's lacking something. Their menu consists of options that are house-made with whole and local ingredients. Everything was so fresh, and so delicious. I was so happy I tried the gluten-free waffles because they were EVERYTHING: crispy, and topped with salted butter. I enjoyed them with two scrambled eggs, a green juice, and coffee. I could it this meal every day and be so happy.
Liv's first escargot experience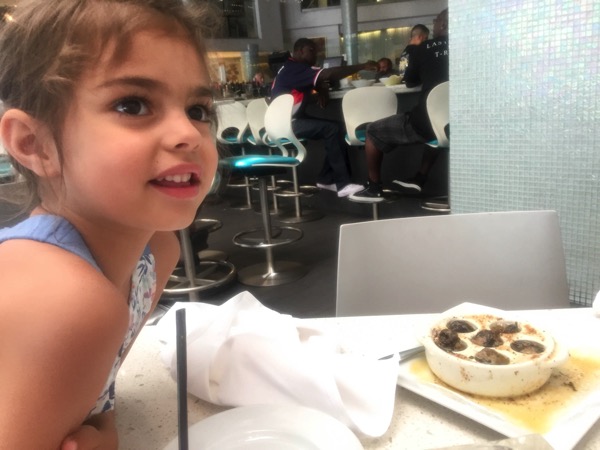 Aka my child's palate is more sophisticated than mine and the Pilot's will ever be. We had a random conversation maybe a year ago about how different cultures commonly eat insects. I told her I'd eaten grasshoppers before, and that people also eat snails. She immediately decided she wanted to try them, so we told her if we ever found ourselves somewhere with snails on the menu, she could order them, and the Pilot would try them with her. Sure enough, Lulu California Bistro (<— great food + drinks) had escargot on the menu.
The verdict: she loved them.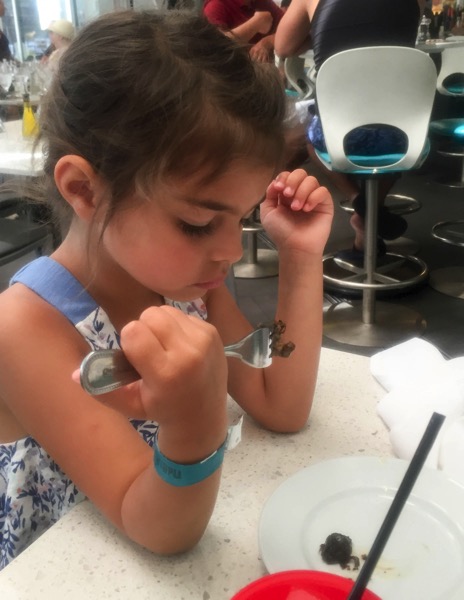 They came in an order of 6, so the Pilot and Liv shared, and I braved a bite. It definitely wasn't my cup of tea, but it was't as terrible/slimy as I was expecting.
The rest of the food at Lulu was A+. I had the curry chicken salad (and a Bloody Mary), which was light (not too much mayo) and served with greens, pineapple, grapes, raisins, shredded carrots and coconut.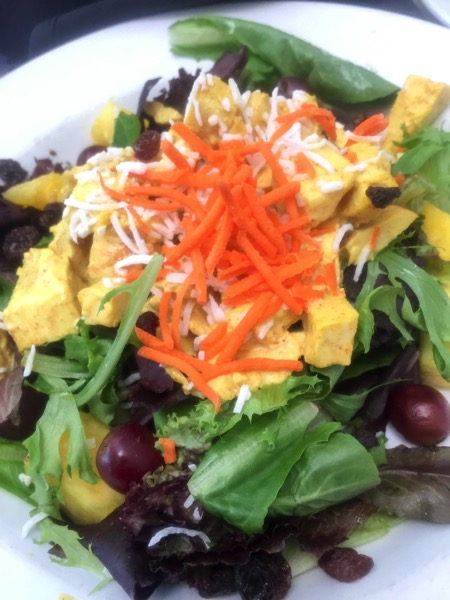 Family dinner at Las Casuelas: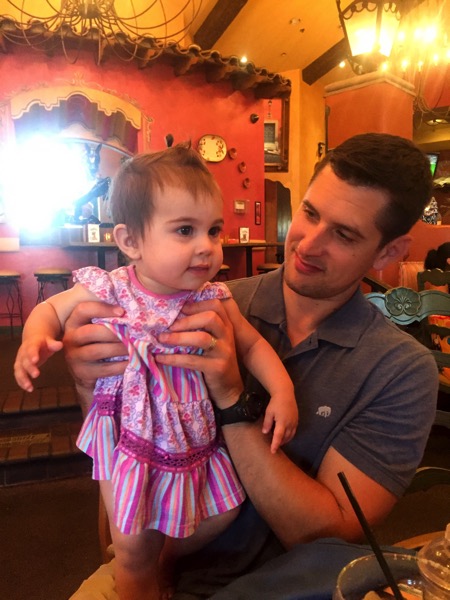 We met up with Betsy, her husband, and kiddos at Las Casuelas for Mexican food. The food was ok, but the company was the best part. The restaurant had a guitar duo performing, and they got a kick out of the kids dancing.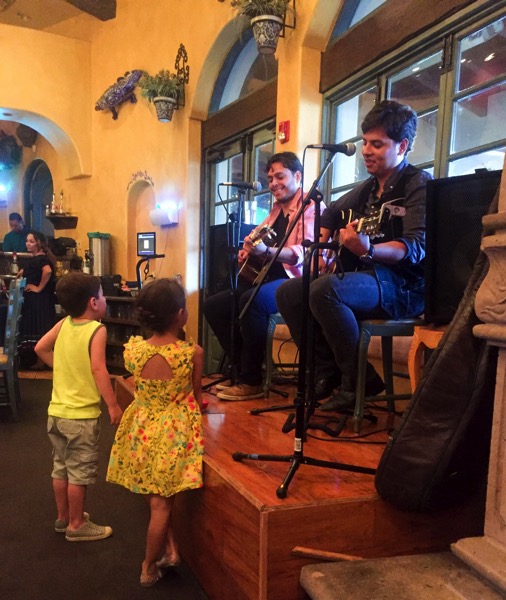 We went out for ice cream, enjoyed movies at the hotel, and just enjoyed a relaxing weekend together. The Pilot's schedule has been crazy with work + his Master's course schedule, so it was really amazing to spend some time as a family exploring a new spot.
It was also P's first time really swimming!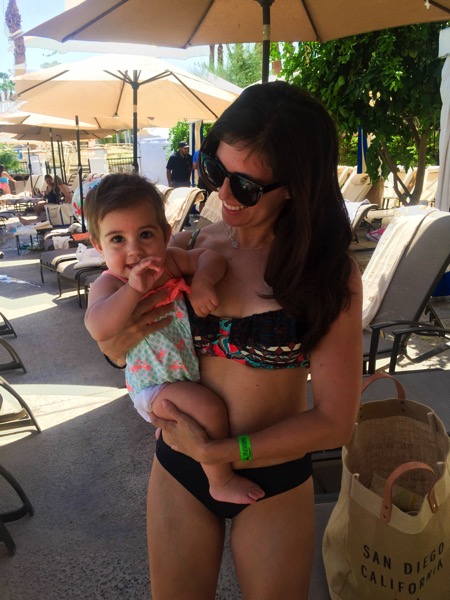 She has had her toes in the ocean, but it was her first time in a swimming pool. She LOVED it. She floated with us on the lazy river, and also hung out in this thing for a little while. Since she's so fair, we limit her time outside and in the sun, but she really enjoyed being in the water. I think we have lots of swimming adventures ahead of us.
Hope you all had a wonderful weekend, too!
See ya later and hope you have a very happy Monday.
xoxo
Gina