Bagels for two + Fit Friday
Hi friends! Happy Friday! Hope you're having a wonderful morning <3
First things first, the winner of the macaroons for donating to Tonya's cause:

Claire! Please send me your address to fitnessista at gmail dot com and which flavor roons you'd like (blonde, chocolate, mocha, Meyer-lemon lavender, chocolate-almond butter) and I'll get them on the way to you next week 🙂
This morning, we had to drop the Pilot's rental car off (I think I convinced him that we should just get him a car since the house is going to take a while to close), and I took him to work for a little while.
Easy portable breakfast: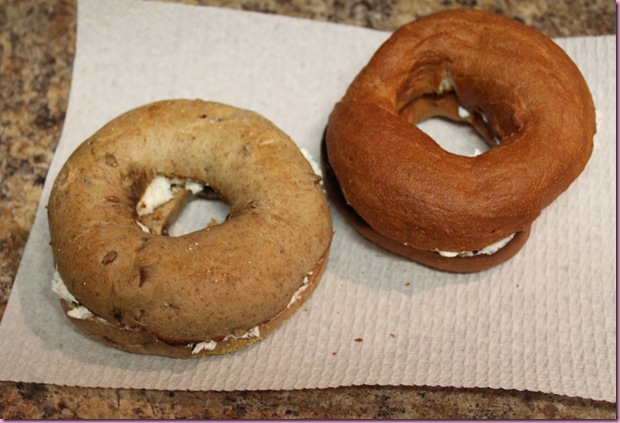 Cinnamon-raisin for him, Udi's gluten-free for me
Whipped cream cheese for him, goat cream cheese for me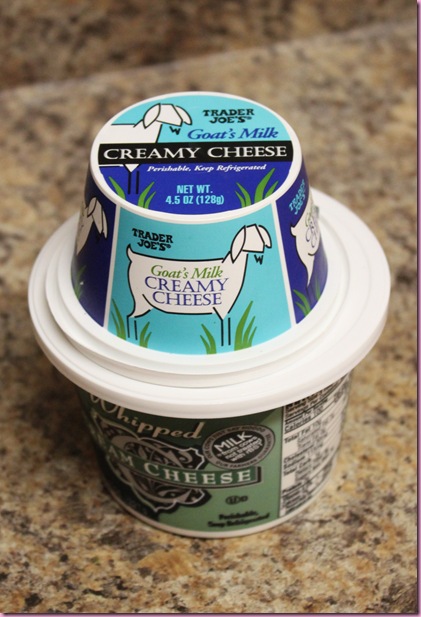 The only difference between the bagels is that mine mysteriously disappeared before we got to the car 😉
I have a few things to do today + a doctors appointment and fun date with the Pilot. So excited – I'll see ya this afternoon with the deets.
Have a fantastical Friday <3
xoxo
Gina
Show Me Your Fit: Here are some of the entries I received this week! So fun and inspirational to see all of the different types of fitness you all do 🙂 Send any fit photos my way: fitnessista at gmail dot com *Because of the volume of amazing photos I receive, I can't post all of them, but try to include a variety <3
Jessica: It's right after finishing my first half marathon three weeks ago. My body proved how strong I really am that day!
Courtney: This past Saturday, I completed my very first 10K race. It was the longest distance I had ever attempted to run, and I finished in just over one hour. Who knew?!?
Kali rocking out some pull-ups!
Lindsay: Climbing mountains, especially 14ers (mountains over 14,000 ft in elevation) in my beloved home state of Colorado, makes me feel exquisitely alive. Here, I climbed Mt. Sneffels, a 14er in the southern part of Colorado, for my 21st birthday!

 
Samantha: Yoga on Dadi Beach, which is on Naval Base Guam.
Something to think:
"Weekends do not count unless you spend them doing something completely pointless."

-Bill Watterson