Hiiiii!
How's the morning going? Hope you're enjoying the day and getting back in the swing of things. We are after an awesome weekend surrounded by great friends.
Sara was in town -you may recognize her lovely face from the Winter Shape Up workouts- so we met up with her and her boyfriend Garrett for some sushi at PB sushi house. I thought I would have major FOMO with their fantastic roll selection, but turns out that they had plenty of cooked and vegetarian options. (I miss sushi with all of my heart, and while women all over the world consume sushi while pregnant, the last midwife I saw told me to skip it, so I'm listening… even though I would eat an entire plate of sashimi right now if given the chance. Just smear some wasabi on top, and dip it in soy sauce….)
It was so great to catch up with them, and it makes me so happy that we live in a city where friends seem to visit often.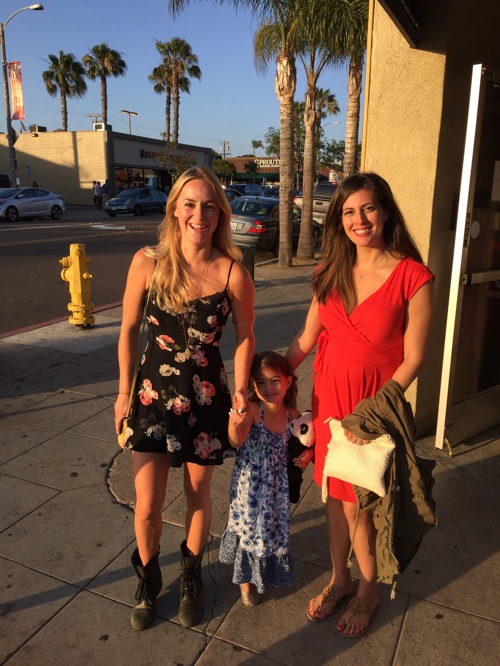 It's not a bad place to be. 😉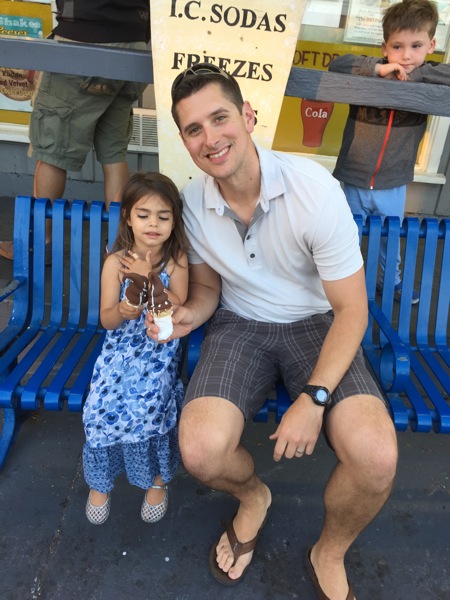 Yesterday morning, I taught a sweaty BODYPUMP class (thank you to Beth for coming to class and grabbing some coffee with me!), and then we headed to Betsy's house for a Memorial Day bbq.
My contribution to the feast: the best pasta salad you will ever have in your entire life.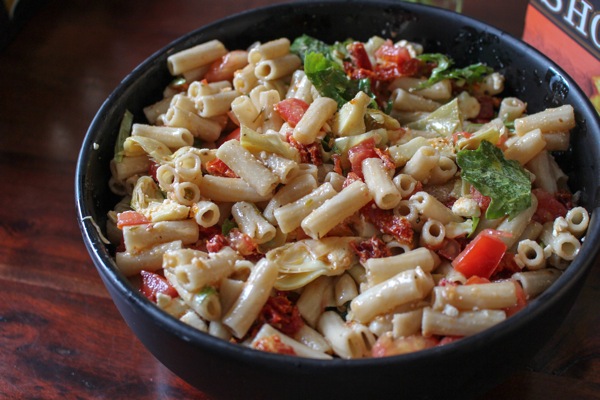 (Speaking of pasta salad, my uncle Eric, who generously gave me the recipe for the blog, is nominated for Tucson's Iron Chef!! If you have some free time today and would like to send a vote his way -he's also the mastermind behind this vegan sushi and this lavender-honey salmon– I'm sure he would appreciate the love!)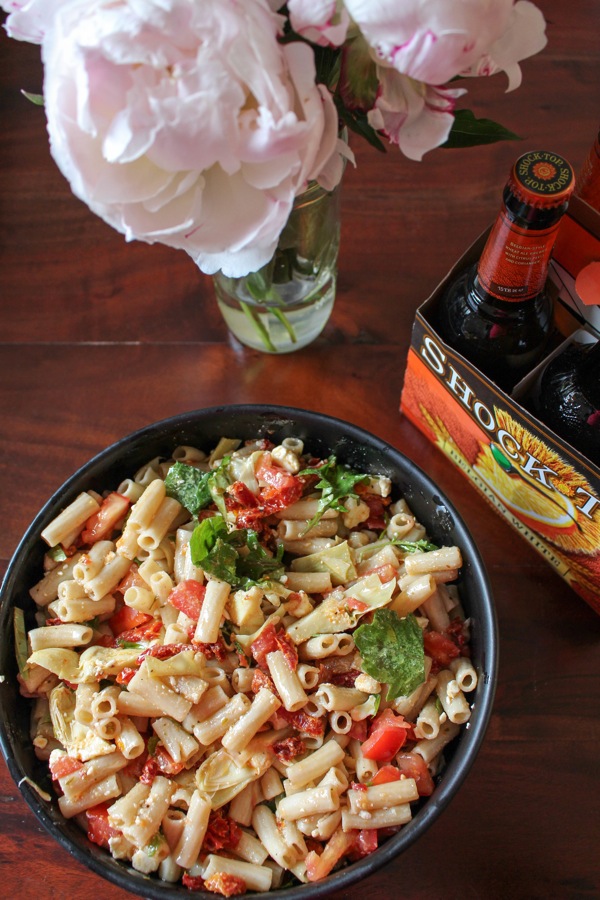 At Betsy's we enjoyed the delicious food and company -Liv has started to make little friends here, and it's the cutest ever- and headed back home for naptime.
In the evening, we had a little BBQ at our place. It was a day full of grilling, for sure. 🙂
Pic of some of the spread: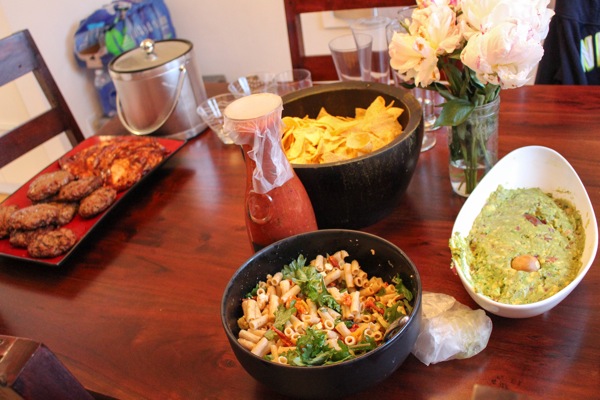 More pasta salad,
guacamole,
Pioneer Woman's salsa (so good)
burgers, chicken + sweet potato fries on the stove.
We're going through May Gray right now (I guess this is standard in SD, but we didn't seem to get it last year), so it's been a little chillier than normal. Even so, it was perfect for hanging out outside on the patio and enjoying dinner al fresco. The Pilot set up an awesome kids' table with Play-Doh, coloring books, bubbles, Legos, and glow sticks.
Dessert was cupcakes, cake (recipe to come!),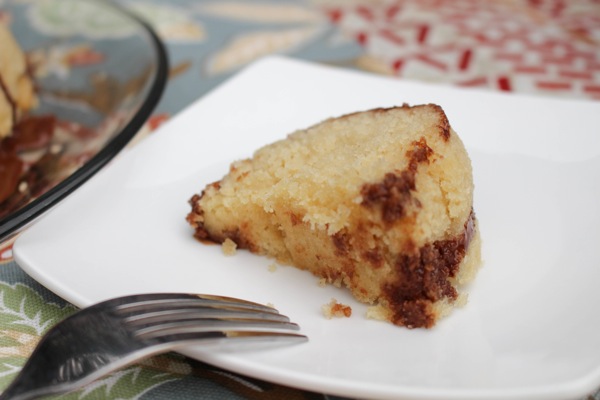 and a s'more assembly line.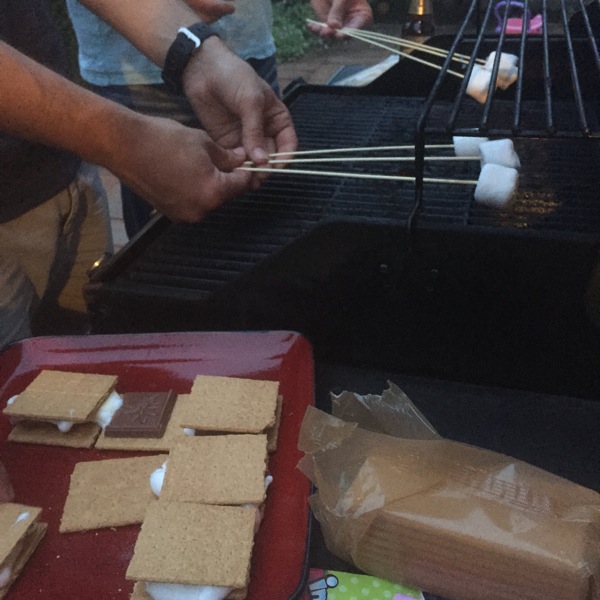 This morning I have to get a blood test (womp) and finally seeing Pitch Perfect 2 with Ashley tonight. Have you seen it?! Rebel Wilson is the best.
Today's random photo: our brave child holding a snail.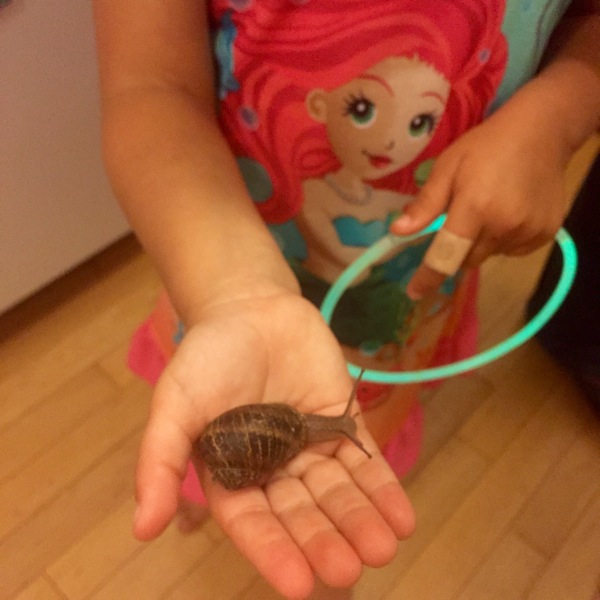 Enjoy the day and I'll see ya later on the Family page!
xoxo
Gina
San Diego locals: I'm teaching my first yoga class a week from Saturday! It's a community class, so non-members can attend for free, so if you'd like to join in the fun, please let me know and I'll send you the details. It's my first *real* class, so I'll definitely be nervous, but would love to see your smiling faces out there. xo
Check in with today's workout here!