Pho the love of the weekend
Hi friends! How's the morning going? Hope that those of you who have a long Memorial Day weekend get to spend it with family and friends while taking a moment to remember the significance of the holiday. The Pilot has been home since Friday, and it's been nice having him around. Here's a little recap of what we've been up to; it's been a good one so far. 🙂
Friday morning, we went to breakfast at Broken Yolk. The menu features classic American breakfast selections with some unique options thrown in, like the Tiki Toast (Hawaiian bread cooked like French toast, served with fruit and coconut) and Mexican breakfast staples, like machaca, chorizo, and breakfast tacos. They have gluten-free pancakes, so they're a friend of mine.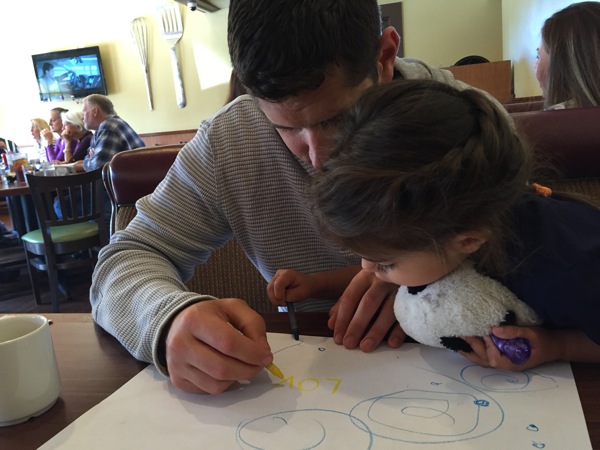 After breakfast, we did something I had been wanting to do since January: went to Barnes and Noble to see "HIIT It!" on the shelf! This is weird, but I've been nervous to actually go and see it in the stores, as it was the culmination of such a huge dream. It intimidated me for whatever reason. I mentioned this to the Pilot, and since he's all about conquering fears, we made a family trip to B&N. It was absolutely surreal, and while I didn't have the sobfest I pictured in my brain, my heart felt so warm. (I'm going to head back this week with some Sharpies and sign the two copies that are left.) Thank you again so much for your support of "HIIT It!" I put my heart and soul into creating it, and I'm so thankful to you for making such a big dream come true! My next project is in the works and I'll definitely be sharing more details soon.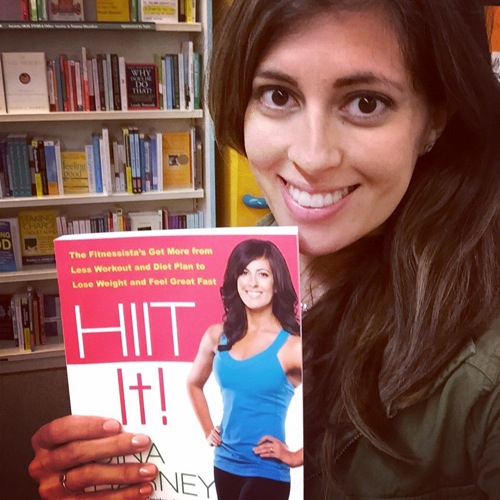 We got in a family workout,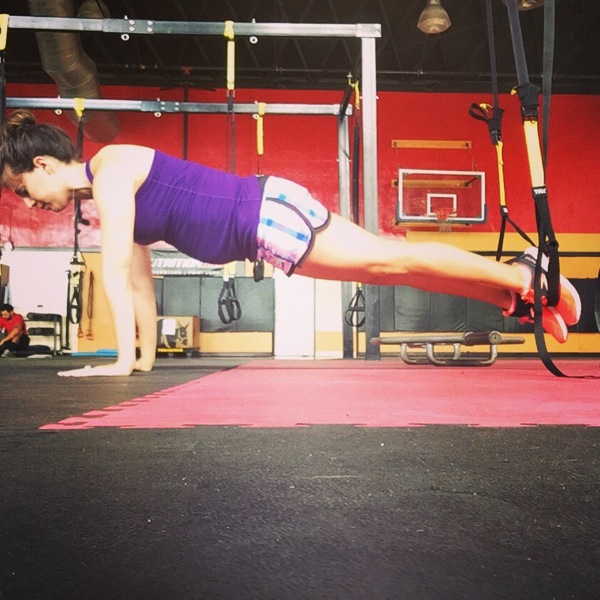 (The preg plank! Setting self timer and getting into the TRX straps in time: a workout on its own haha)
a nap (I took one, too, and it was everyyyyyything)
and ended up at OB Noodle House for dinner,
Pho-nomenal, as usual. 😉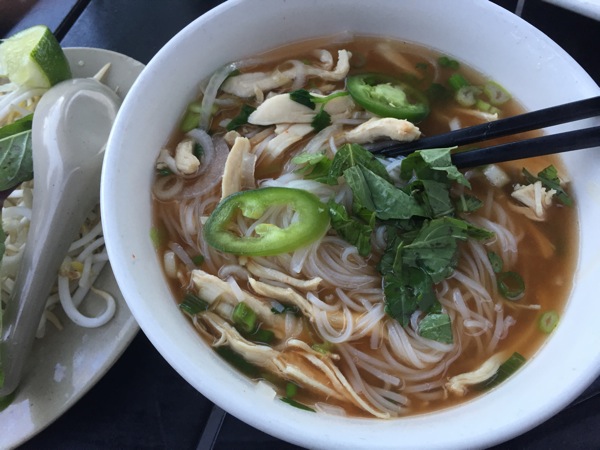 We walked from OB Noodle House to Hungry Lu's, which has a delightful selection of Italian pastries. (I need to add them to OB Faves!)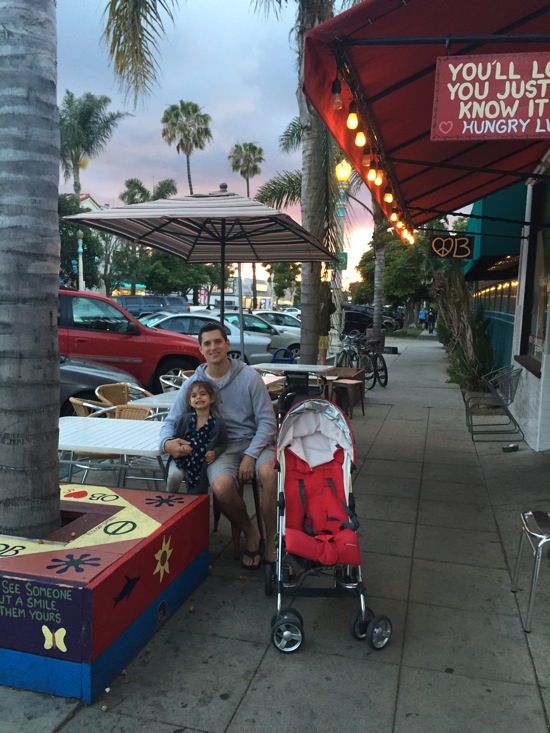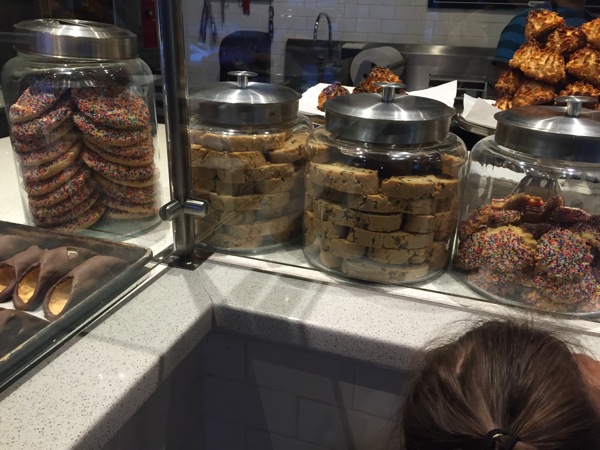 The Pilot always gets the cannoli, which they fill on the spot, and Liv rolls with the sprinkle cookie. My favorite used to be the macaroons, until they gave me a chocolate-stufed ladyfinger sandwich to try. Sorry 'roon, I'm really into this right now.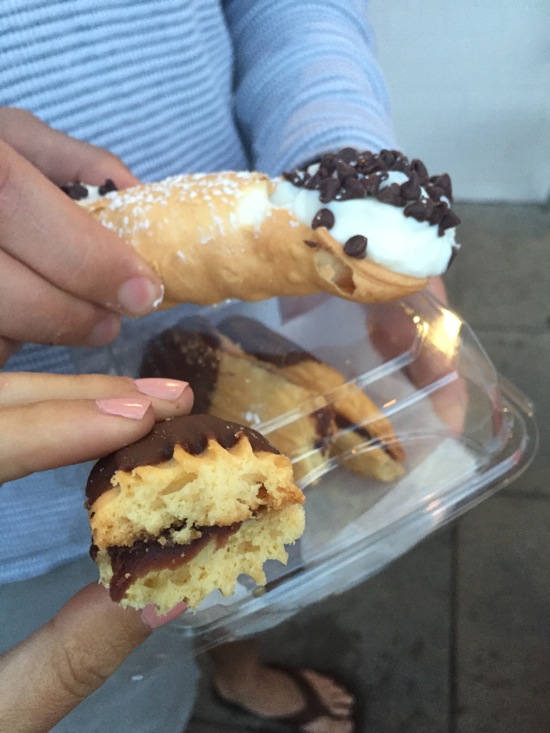 Saturday morning after teaching Zumba, we took Liv to the park because she wanted to play soccer.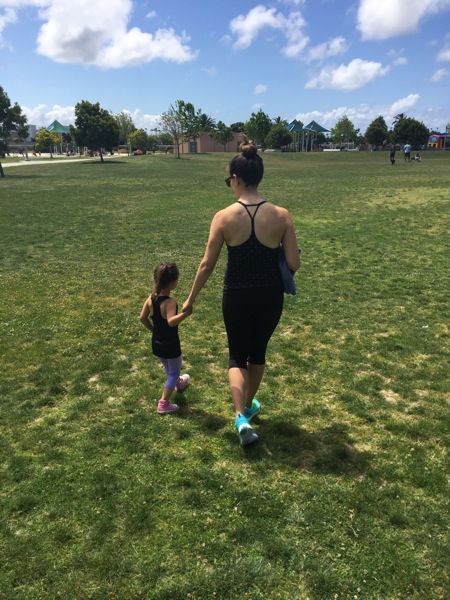 It was so much fun to kick the soccer ball around. The Pilot kindly used his legs as our *goal*.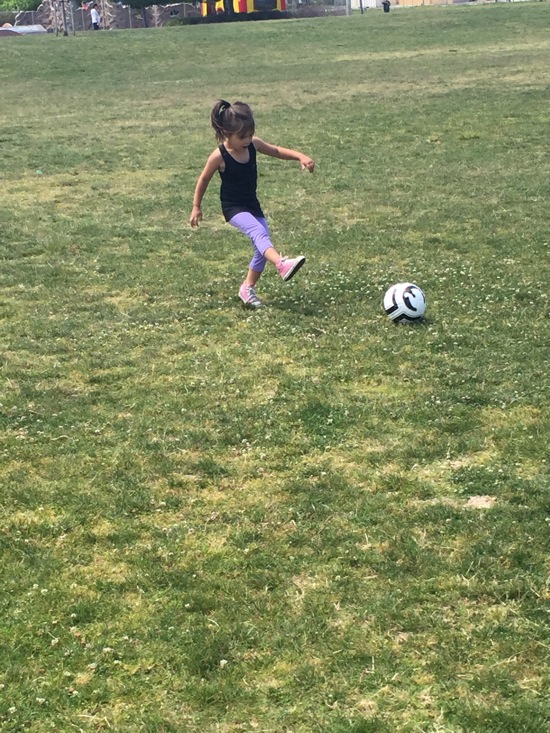 Saturday night was date night!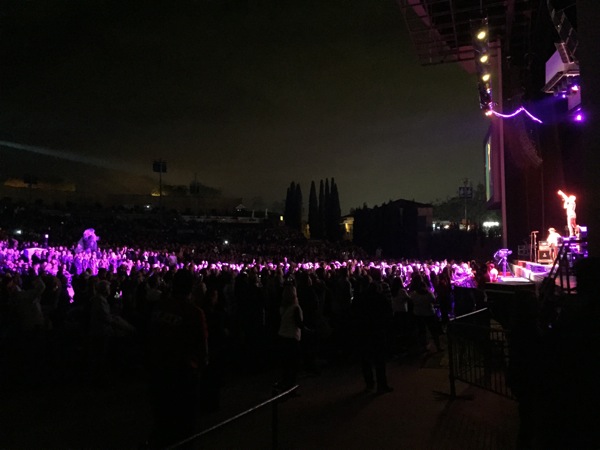 My friend Jess and her husband asked if we wanted to go to a concert, and I said "Yes!" even before I knew who was playing. (I figured it would be a blast no matter who was playing.) Turns out that it was Matt Nathanson, the Fray and Train. I wasn't sure how many of the songs I would know, but there were so many familiar songs, and all of the artists were so talented.
We had great seats which shielded us from the rain when it started to sprinkle.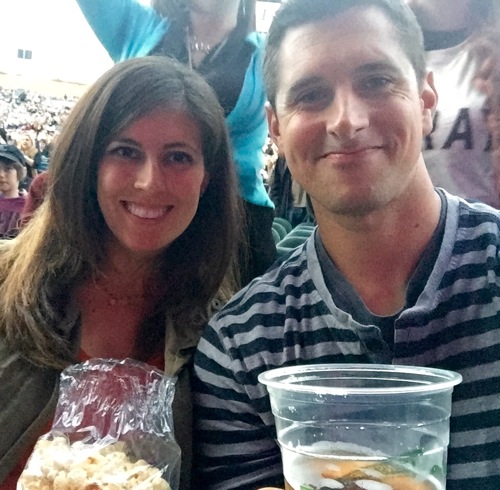 (No concert wine for this girl, but that means two hands for allthekettlecorn.)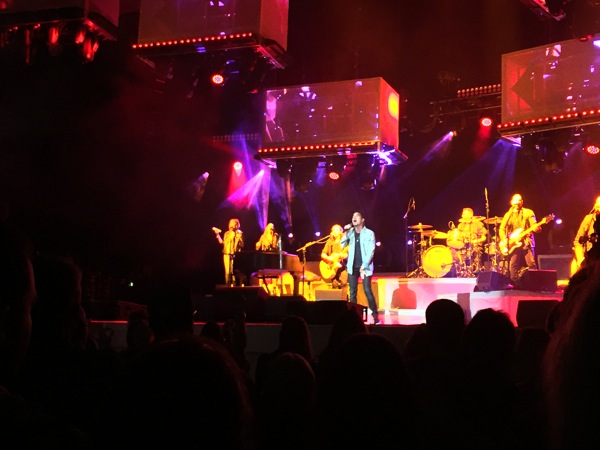 The lead singer for Train was SO good -he has an incredible vocal range!- and was also charismatic and interactive. A few times during the show, he signed shirts and beach balls, and also threw out drum sticks and guitar picks. During one song, he walked down the entire front row and took selfies using the audience's phones. It was pretty amazing.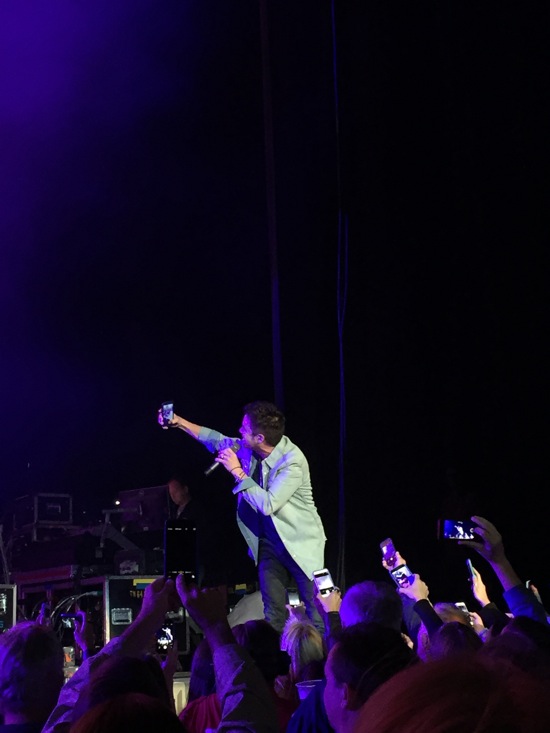 Needless to say, I had no voice yesterday from screaming. I caught a Sunday morning barre class with my cousin Ashley -so good!- and spent the afternoon relaxing with the fam and getting ready for today's festivities. 
This morning, I'm going to check out some of the online sales that are going on before Liv wakes up. 🙂
So many great ones:
J Crew (Save 30% with the code "WEEKEND")
Nasty Gal (40% off with code "HOTSTUFF")
Banana Republic (40% off with code "BRSUMMER")
Bath and Body Works (extra 20% with code "BEACHBASH")
Crate & Barrel (Save 15% with code "SAVE15")
What are you up to today?? Favorite thing from the weekend? What's the last concert you attended? 
Have a wonderful day. <3
xoxo
Gina