Hi friends! How are you? I hope you had a wonderful long weekend. We got to enjoy lots of time together as a fam, crush our to-do list (we're majorly purging and spring cleaning right now), and escape to the beach!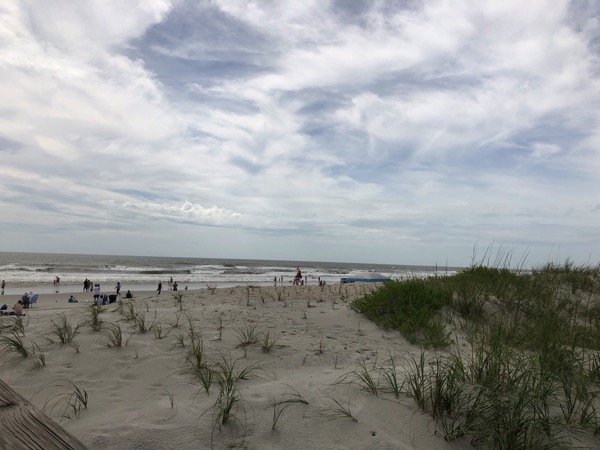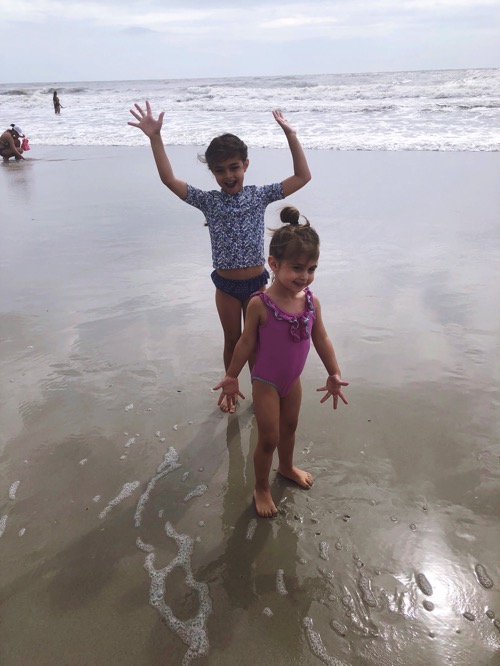 The fun started Friday morning. I had already asked a babysitter to come over for a few hours so I could get a little work done, but then I remembered that the Pilot was OFF WORK. So, we started the day with a Heart Rize class.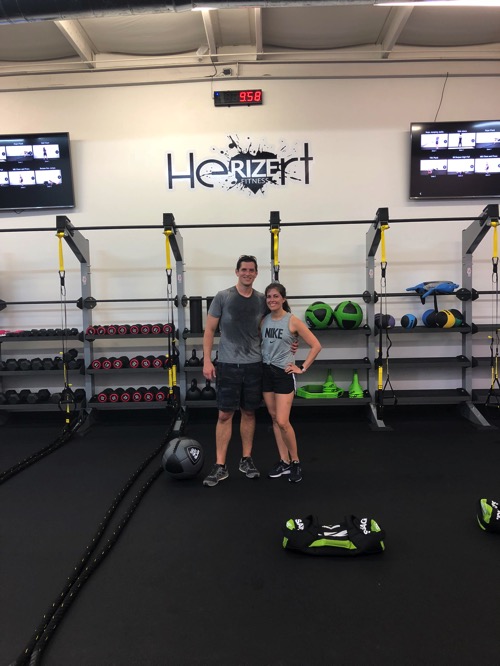 It was total body and included a 1-mile challenge run on the Skillmills, so it crushed us in the best way possible. Some of our friends were also in the class, and it's always fun to see everyone and get an awesome workout. It was his first time taking a class, and he loved it! He also dominated the 1-mile run. On the Skillmills, everything feels more challenging since you have to move the belt with your own strength. (AKA you don't press "on" and the belt automatically starts moving.) For endurance type work this can be really tricky because if you move too fast, the belt will easily go above a speed you'd want to maintain for very long. You have to be strategic about pacing yourself.
We were both drenched in sweat when we left, and then went over to Birdie's for a quick snack and work blitz.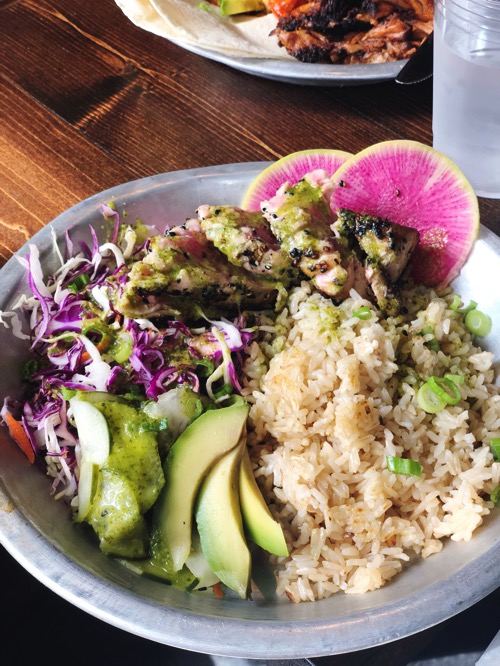 The Pilot and I often have "nerd dates." We spend most of the time working with our computers out, but it's nice to be together at least. 😉
We came home to the girls, who were outside blowing bubbles and running around, and changed them into their swimsuits so we could hit up the splash pad.
We got gas station tacos for lunch, and then came home to relax for a while. Since we had lunch so late in the day, we skipped straight to dessert and headed out for Hawaiian ice in the rain. There's a place downtown called Snopocalypse that has AMAZING snow cones. The ice is extremely fine (the best!), and they have 100+ flavors and use only cane sugar to sweeten them. They're also packed with food dyes, but YOLO. We'll definitely be back.
Friday night, the power went out from the storm, so we lit candles and lanterns and cuddled up on the couch to listen to "Little House in the Big Woods" on Audible until the girls fell asleep. We were all completely intrigued by the story and are excited to keep listening to it this week. The Pilot and I stayed up watching Shameless on the iPad until the power came back.
Saturday morning, we went to Cracker Barrel for breakfast. 5 stars for their oatmeal… it's this ridiculous apple pie oatmeal combo. So good!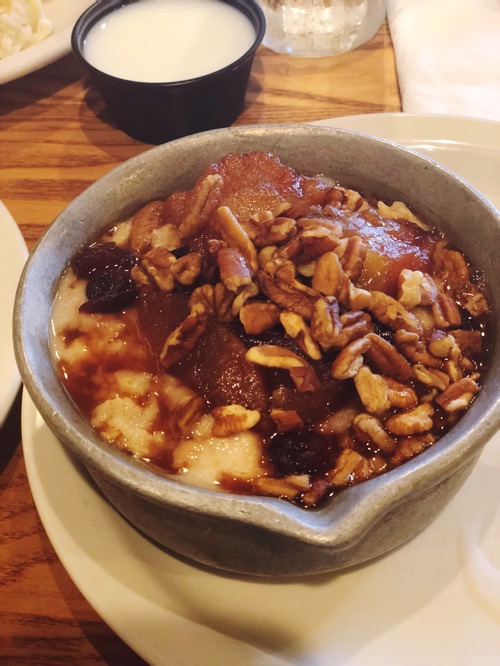 (I also had a side of scrambled eggs with it.)
We spent the day playing outside with the girls, doing chores, purging all of the kitchen pantry items and the dishes we no longer want to keep, and it felt amazing. The Pilot grilled burgers for dinner, and we packed up for a little Jacksonville trip!
This was our last trip to Jacksonville for a while, so we definitely made the most of it.
Even the dogs got to join in the fun. 😉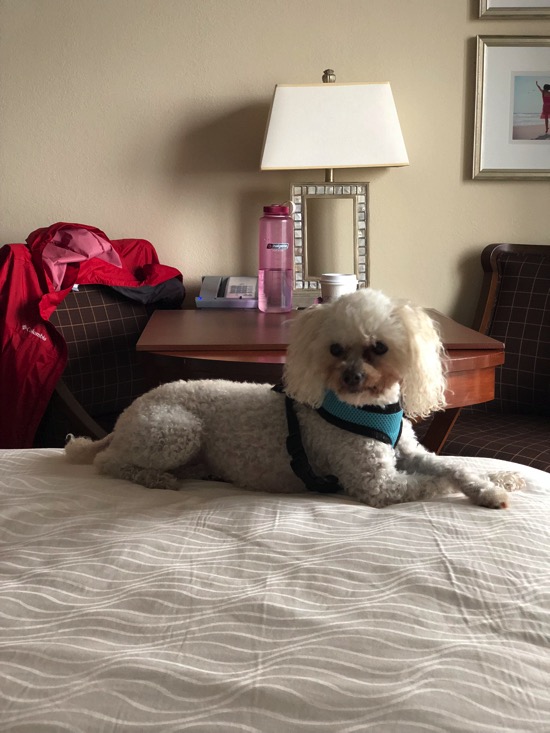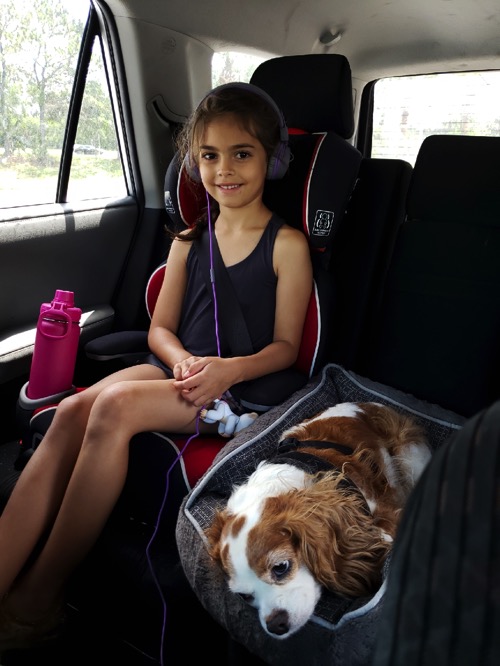 (Our favorite boarding facility was booked for the long weekend, so since One Ocean is pet-friendly, we packed up the pups to bring them with us.)
Some pics from the adventures: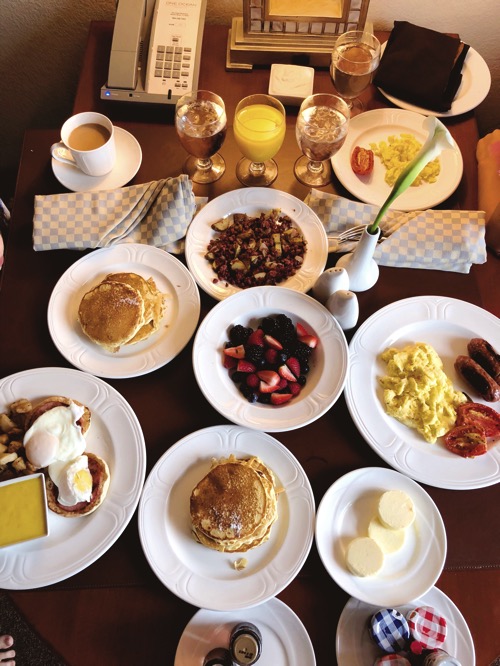 We <3 room service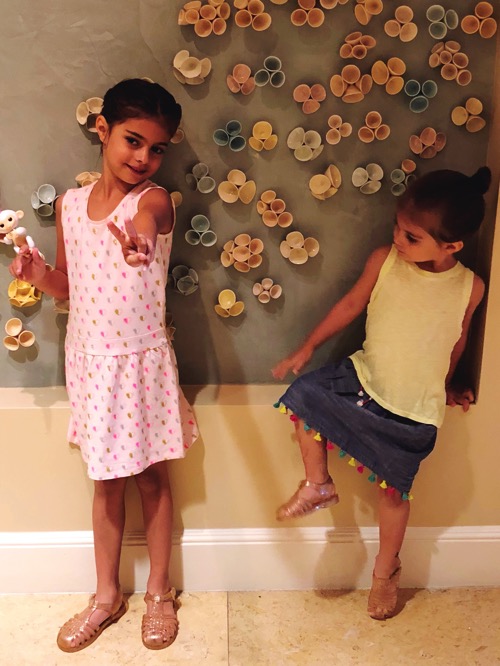 Heading out for post-swim jumping at the trampoline park and dinner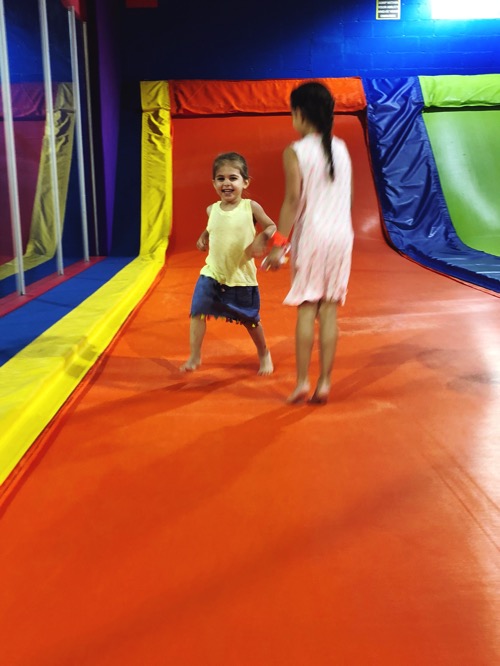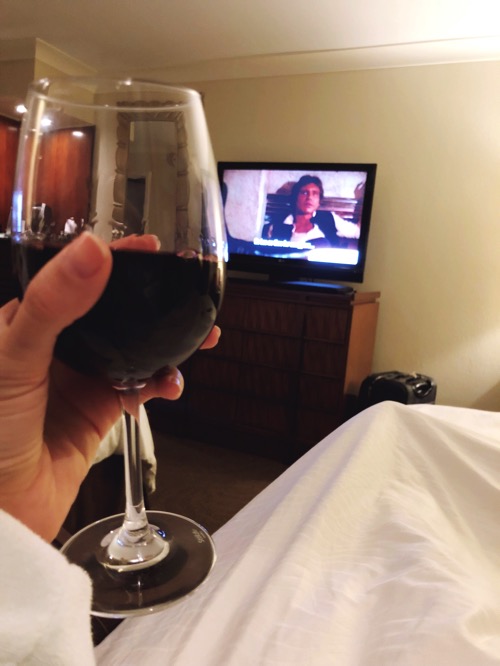 Watching Star Wars for the first time ever and… I just couldn't get into it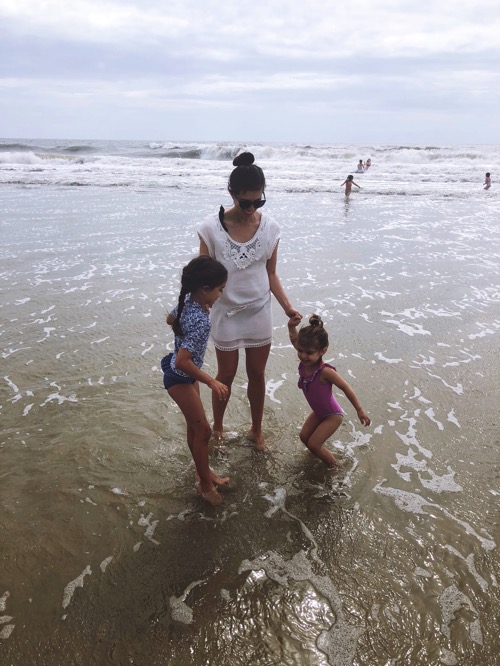 Of course, our trip wasn't complete without a trip to Trader Joe's for allthecheeses for our next girl's night party here at the house.
I hope you enjoyed the weekend, too! What was your favorite part?
xo
Gina