Faves from the Nordstrom Half-Yearly Sale
Hey hey! Happy Wednesday! I hope your morning is going well. The girls and I are heading to the pool, and I'm looking forward to catching a lean machine workout at the gym later today. Even though I'm only wrapping up a month on the plan, I definitely feel stronger and more energized. I've also been focusing on more balanced eating – when the Pilot was gone, and I was super stressed with the health stuff, I skipped some meals and then for quick energy, I ate a lot of chocolate-covered pecans – and definitely notice a difference in how I feel.
Today, I wanted to share some of my faves from the Nordstrom half-yearly sale! They have SO many amazing things that are marked down up to 40% off this week..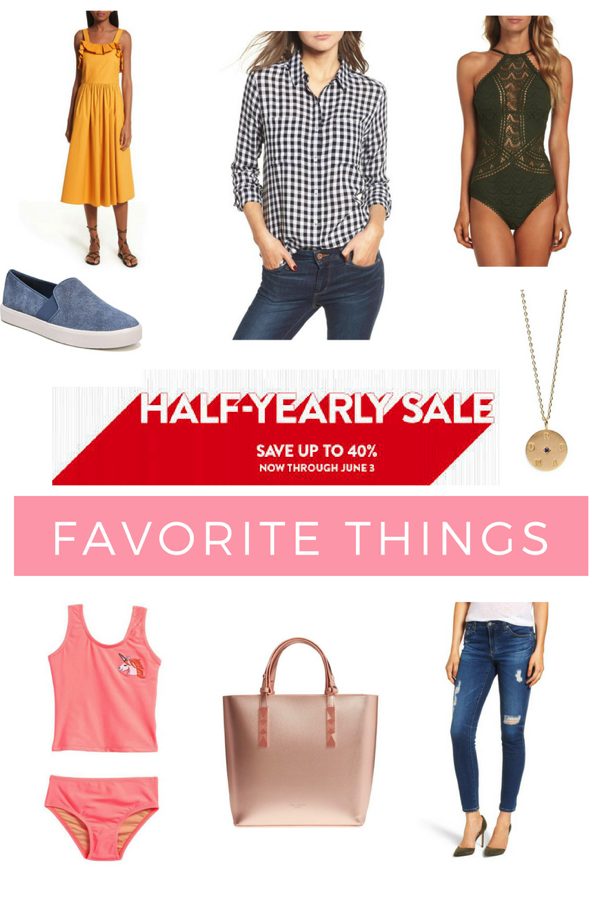 Here are my top picks from the Nordstrom Half-Yearly Sale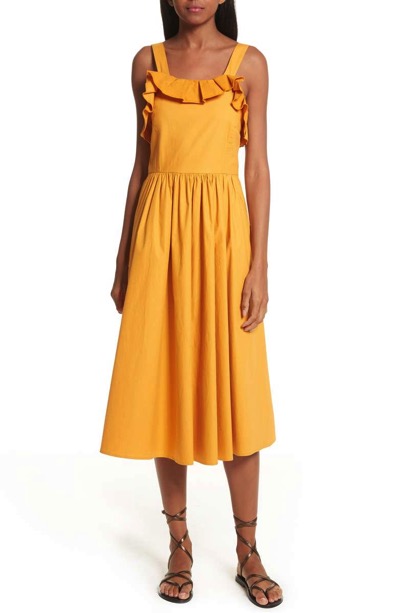 Clothing:
I have 4 of these shirts, and they're only $27.90 right now. They're the perfect shirt when you still want to look put-together but are in a rush. I just throw one on with jeans or leggings and toss my hair into a messy bun.
This knit maxi dress is perfect for summer parties + you can dress it up or down.
My friends Lee and Julie both LOVE this dress, and it's only $34 right now.
The gingham in this shirt is so fresh for spring/summer.
I mentioned this in last week's Friday Faves, but this is my fave one-piece. It's subtly sexy, and the fit is super flattering. (When I first bought it, I had read to size up for swimsuits, but I find that this one is more true to size. I bought my regular size + one size up, and my regular size is the one that fit.)
Amazing price for these AG jeans.
Obsessed with everything about this dress, but wish the deal was a little sweeter.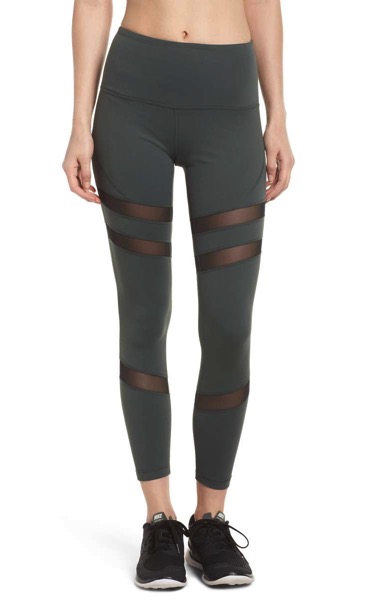 Athletic wear:
Zella Good Sport High Waist Midi Leggings
This zip-front hoodie for to and from the studio.
This cute and comfy sports bra.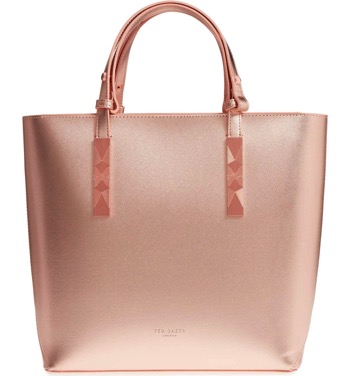 Handbags and accessories:
The Marc Jacobs backpack is amazing.
This lulu pendant necklace would make a great gift and is 50% off.
This rose gold tote is 40% off!
A fun tasseled necklace for $22.80.
A dressy little crossbody for all seasons.
Shoes:
Slip-on sneakers that will match anything.
Love the silver for everyday sandals.
I've been living in my Supergas with shorts and dresses.
These wedges look insanely comfortable.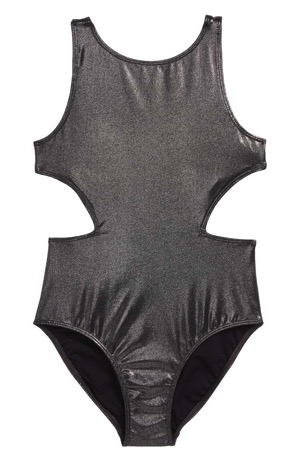 For the kiddos:
I think I found Liv's new favorite suit.
The cutest vintage-style dress.
A casual cold-shoulder top.
Jean shorts with heart pockets!
This unicorn two-piece rash guard.
Did you shop the half-yearly sale? Any awesome finds? Where do you usually shop online?
xo
Gina
*this post isn't sponsored in any wa, but does include affiliate links. These links have zero impact on purchase price and enable me to earn a small kickback that I use to keep this little blog running. Thank you so much for your support! <3