Hi friends! The weekend is heeeeere. I'd love to hear what you're up to! I'm excited for the long weekend with the fam and the chance to head to the beach. I'm ready to splash in the waves with the girls and drink a margarita with the Pilot. Are you staying in town or heading out for a roadtrip or vacay this weekend?
In standard Friday fashion, here are some faves from the week and around the web. I always love to hear what you're enjoying, too, so please shout out your faves in the comments below.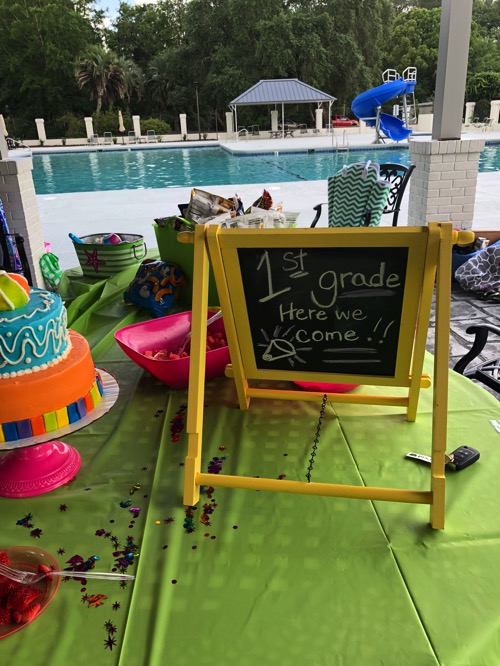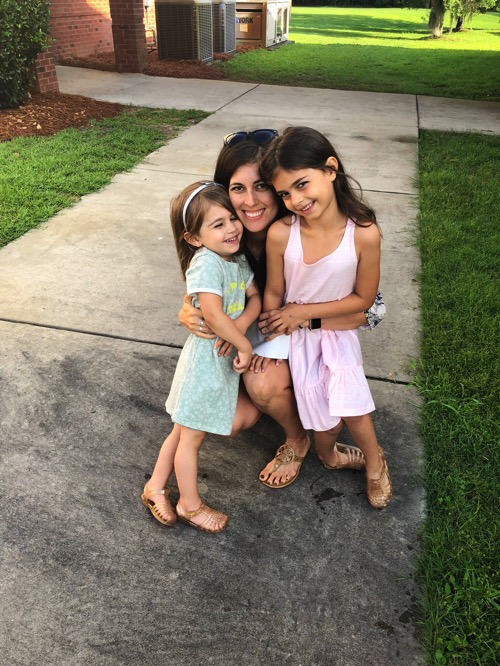 (pic from Livi's kindergarten graduation. I only cried a little.)
Fashion + Beauty:
Beautycounter is having an awesome free gift promo! Spend $125+ and get a body butter or travel-sized cleansing balm for free. The cleansing balm is one of my all-time favorite products – it removes makeup beautifully and you can leave a thin layer on overnight for a moisturizing mask – and the little travel-sized jar lasts forever. Check out all of the goodies here! (If you need help picking out products, I highly recommend the charcoal mask, the rejuvenating serum, the dew skin, and the lip glosses.)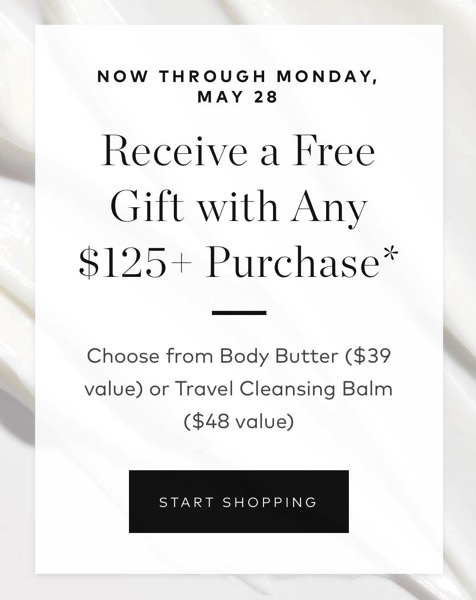 (If you sign up for Band of Beauty, you get an even sweeter deal with 15% product credit back and a free full-sized sugar body scrub. Let me know if you have any questions!)
My fave one-piece is ON SALE. I lived in this suit last summer! It's sexy without being over-the-top and is super flattering.
Good reads + random:
I'm currently listening to Big Magic on Audible and am enjoying it even more than I expected. I found that fiction books don't usually translate as well for me on the audio version – for some reason, I prefer reading the pages myself – but for nonfiction, audio tends to win. This is also because I usually read *real* books before bed and if the subject matter depends on using my brain too much, I fall asleep. 😉 My brain power seems to dwindle as the day goes on.
Anyway, I highly recommend it and like listening to Elizabeth Gilbert's voice.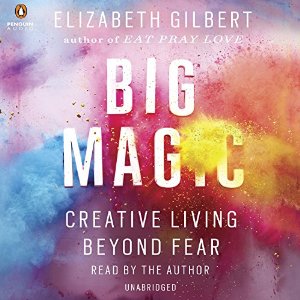 I feel like I need a Shameless support group. We're only on Season 3 and just when we think there's NO WAY something crazier can happen, it totally does.
This is where I put on my sleep mask and say "goodnight."
A simple checklist for the day.
Fitness:
Let's all get up and dance with our favorite guy.
A circuit that will leave your legs on fiiiiire.
Food:
Reunited with our beloved sourdough. Last year up until this winter, we were enjoying homemade sourdough (Jen's recipe!) at least once a week. I'd slice it up, freeze whatever was left (sometimes it wasn't much) and enjoy it with my daily egg scramble in the morning, or in the afternoon with butter. The girls are obsessed with it, and between the 3 of us, we'll easily demolish a loaf within a day or two.
Sometime this winter when we were out of town, I unintentionally killed my starter. I left it on the counter so I'd remember to feed it, and when we returned, it was a nasty mess. It was destined for the trash can, and I didn't order another one since we'd be traveling a lot this summer. When Liv was talking about homemade bread in her Mother's Day card (she said she loves when we bake bread together), I ordered new starter that night. And now it's back in our lives and everything feels right in the world again.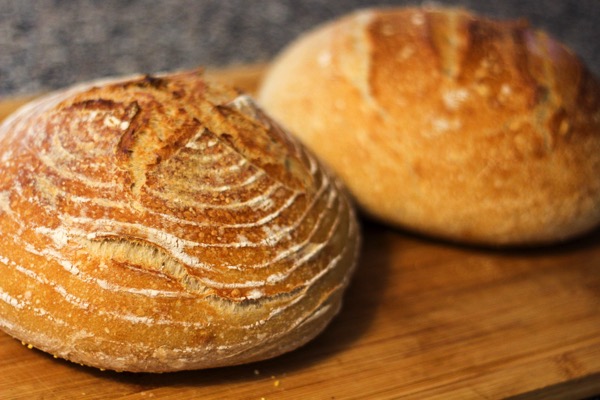 These tacos are happening ASAP.
Can't wait to try this spin on chia pudding.
Blast from the past: why I love collagen so much.
Memorial Day sales!
So many awesome sales this weekend. Hands in the air if you're wearing your shopping pants. (I feel like I never take them off haha.)
Here are some fave finds:
J. Crew 40% off with code GETAWAY. About a month ago, I ordered this swimsuit in red and love it. It's in a bold, bright color and fits really well. Also obsessed with this tunic, this racerback dress, and this button-front dress.
Express everything up to 50% off. Love this gingham off-shoulder top, this floral romper, and this striped midi.
This dress is less than $50 right now: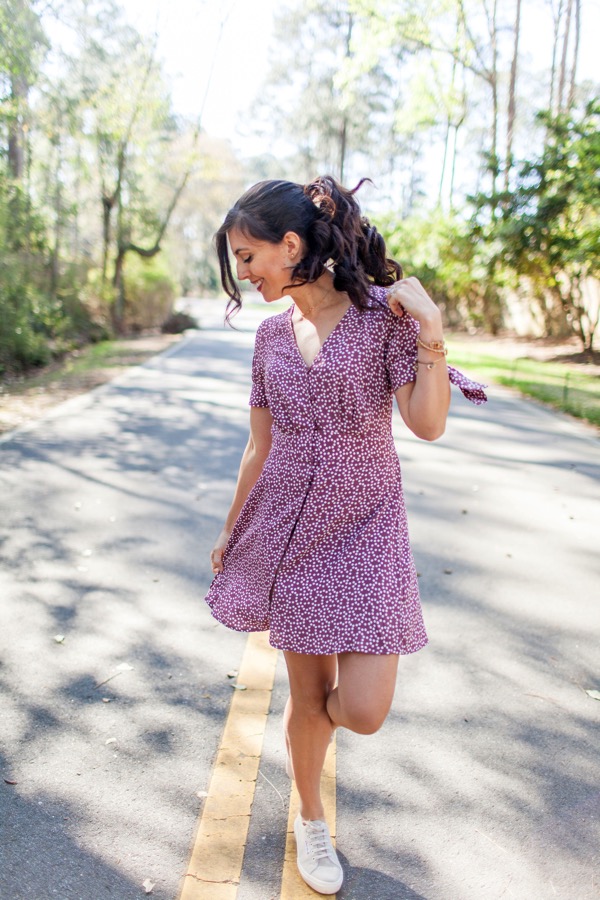 Old Navy: so many different deals off tees, tanks, dresses, and swim.
gap up to 50% off everything + extra 20% online. WHAT. I'm definitely going to order some summer play clothes for the kiddos.
Crate and Barrel: up to 40% off outdoor furniture.
Banana Republic is 40% off + free 3-5 day shipping with orders over $100. Code: BRSHIP
Kate Spade extra 30% off sale with code GREATFIND
Madewell 20% off dresses with code PRETTYPLEASE. This one is my fave!
Nordstrom half-yearly sale is here! I'll be sharing some of my top picks next week, but in the meantime, here's the link for amazing shoes, activewear, and accessories all on sale.
Happy Friday, friends. I'll be taking some off time from the blog for the long weekend, but will be back here on Tuesday.
Have a wonderful and safe holiday weekend!
xo
Gina