Beach Time and Fashion Friday
Hi friends! Um, holy amazeballz WOW. We are blown away by all of your incredible comments, tweets and Facebook messages/comments on the Pilot's return and our last post. <3 We're so happy you guys liked the video– it was a fun little project and we've watched it at least a dozen times 🙂
We've read everything you've written, together, and could not be more thankful for your support and kind words. Thank you.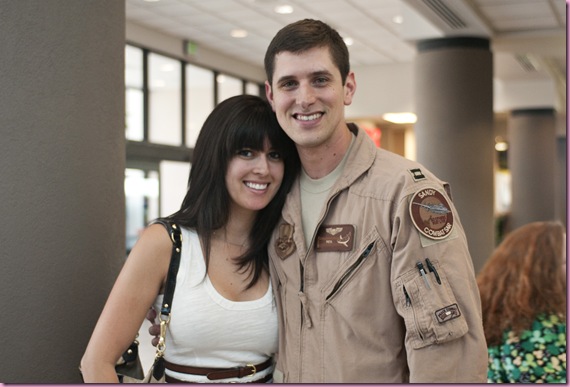 So after catching up and lots of …napping…. we took off to one of our favorite getaways: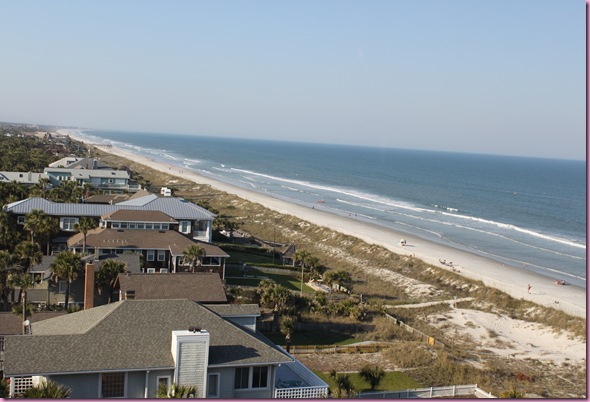 Jacksonville!
We're here at our favorite resort with comfy beds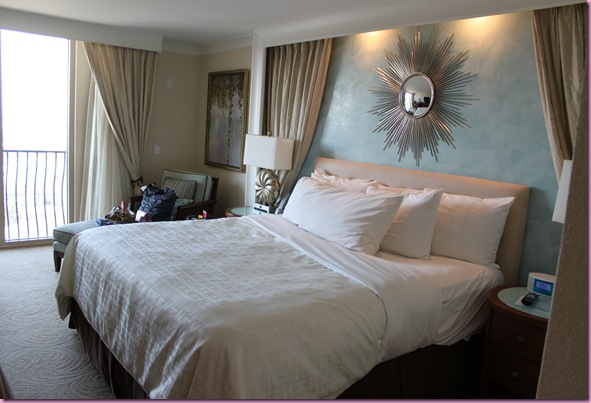 lovely amenities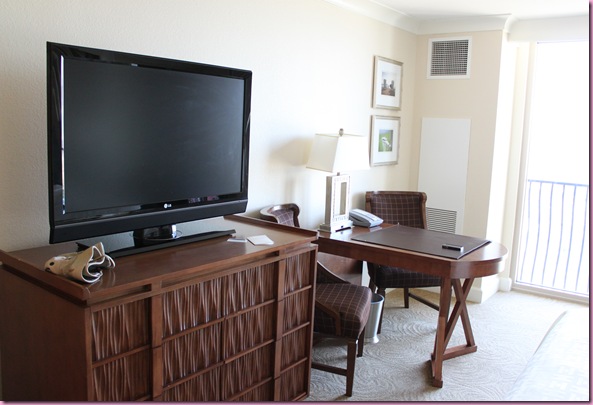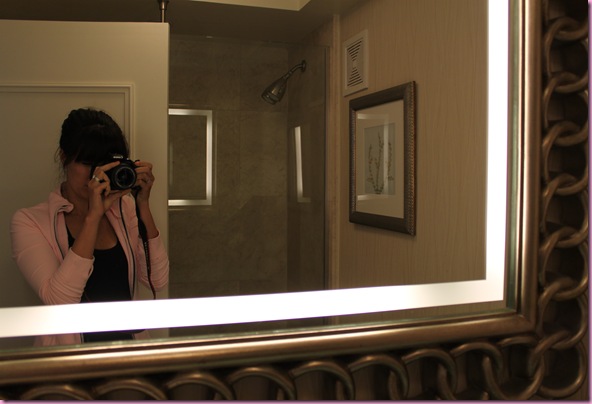 and complimentary champagne waiting for us?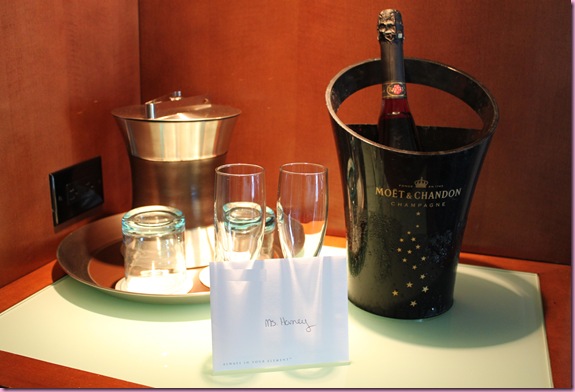 Don't mind if we do 😉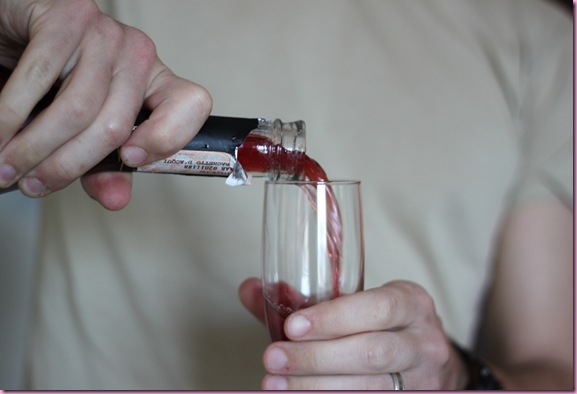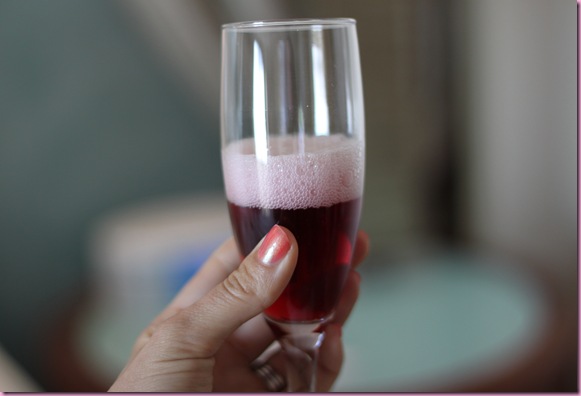 There's also a snack drawer… I was all over those sweet potato chips 🙂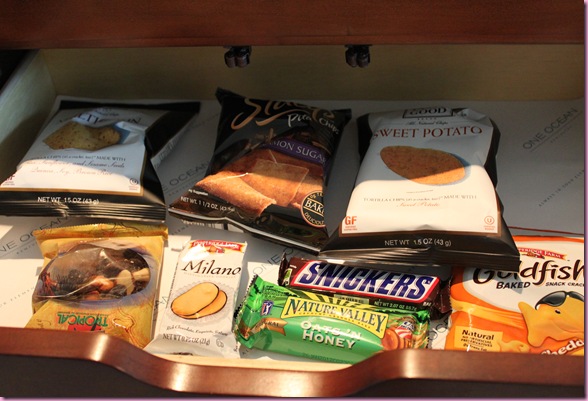 We're going to get settled and head out to dinner, but I'll see ya in the morning!
In the meantime, please enjoy this guest post from one of my good friends and favorite fashionistas, J 😀
xoxo
Gina
How to Revive Your Closet
By J from J's Everyday Fashion
When it comes to fashion, one of the biggest mistakes women make is spending too much time shopping and not enough time in their closet. Your closet may feel boring, and the farthest thing from a magical place, but I assure you that with a little time and effort you can find some hidden gems you didn't even know you had! (And as a bonus, by shopping your closet you will save mucho dinero.) There are many ways to get the creative process going, but one of my favorite ways is by using inspiration photos from the internet and magazines. Here are five types of inspiration photos and some tips to get you started!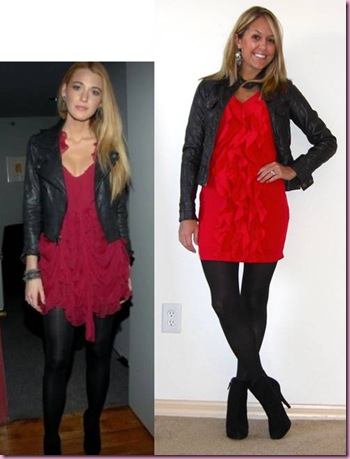 Celebrities
Thanks to the internet and magazines, pictures of celebrities are everywhere! Don't get caught up or discouraged with the fact that their clothes cost thousands of dollars though. You can often find look-alikes for much, much less at Forever 21 or ASOS.com. In this look: I re-created a Blake Lively look using almost-identical pieces found at Forever 21 and TJ Maxx for less than $200 total.
Faux leather jacket: Forever 21, $40
Dress: Forever 21, $30
Tights: Hue/TJ Maxx, $6
Boots: Cynthia Rowley/TJ Maxx, $85
Earrings: Urban Outfitters, $5
Inspiration photo: FabSugar.com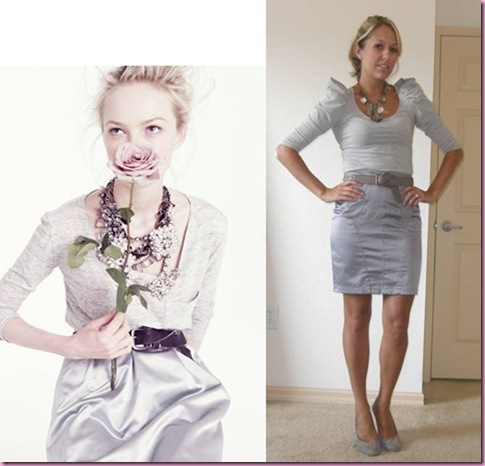 Retail
Retail catalogs and lookbooks are an endless source for inspiration. My favorites are J.Crew and Shopbop, but other retailers like Banana Republic and Talbots often post cute outfits on their websites too. Sign up for emails to receive inspiration sent right to your inbox. In this look: I didn't copy the J.Crew outfit exactly, but rather used the overall theme to come up with something from my closet. The picture was a starting point (a spark!) to get the wheels turning.
Shirt: Urban Outfitters, $20
Lavender skirt: Urban Outfitters, $17
Belt: Gap, $3
Necklace: Banana Republic, $30
Shoes: Banana Republic, $50
Inspiration photo: J.Crew.com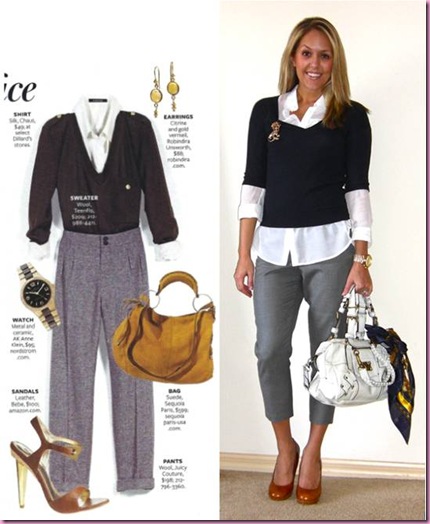 Magazine layouts
Magazines may use expensive clothing for their layouts, but basic outfits like these can often be found sitting in your closet, just waiting to be put together. In this look: I took the preppy theme of this outfit and ran with it. I added a scarf and brooch for an extra-preppy flare. Don't be afraid to insert your own personality into looks, even when you are re-creating!
Sweater: Gap, $20
Shirt: H&M, $13
Pants: Gap, $15
Brooch: Banana Republic, $15
Shoes: Endless.com/Restricted, $39
Purse: Juicy Couture
Watch: Michael Kors, Christmas present
Scarf: The Vintage Scarf
Inspiration photo: InStyle magazine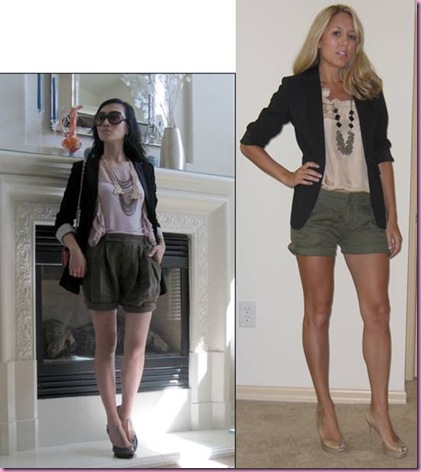 Other People
Everyone copies other people's outfits, just not everyone admits it. J Use the inspiration you see on girls at the mall, or what bloggers are wearing to come up with new outfits from your own closet! In this look: The foundation of my outfit is the same (shorts, shirt, blazer) but when it came to accessories, I didn't have a perfect match so I just used what I had. Don't worry about the details – just use what you already have!
Jacket: Express, really old
Shirt: J.Crew, $40
Necklace: Banana Republic, $35
Short: Forever 21, $22
Shoes: Guess/Marshalls, $30
Inspiration photo: Chicisimo.com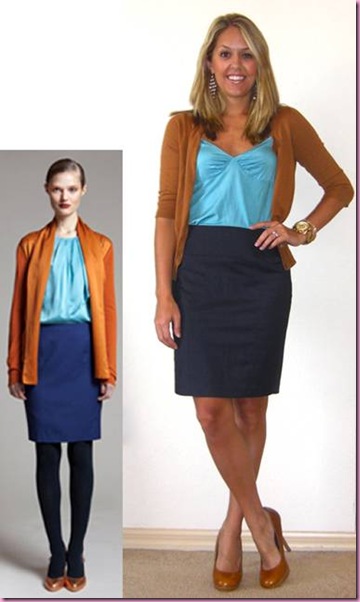 Runway
Runway looks are the hardest to re-create, but sometimes you'll find a gem that translates to real-life, such as this Rachel Roy look. In this look: Choose looks that utilize colors in your closet. Recreating this look was a cinch, because I had these same navy-turquoise-camel/orange colors already hanging in my wardrobe!
Cardigan: Gap, $18
Shirt: Express, really old
Navy skirt: Limited, $25
Shoes: Restricted/Endless.com, $39
Watch: Michael Kors, Christmas present
Bracelets: Forever 21, $8
Earrings: Forever 21, $8
Inspiration photo: FabSugar.com