Hi hi hi

How are you?? My day has been bueno, but a little all over the place.
First I munched a smoothie in a bowl: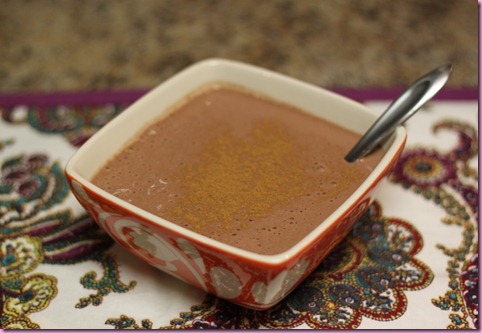 -1 C almond milk

-1 scoop Dr protein + 1 scoop Sun Warrior

-1/2 avocado

-1 T raw cacao powder

-1 C-ish frozen organic strawberries
and got ready to take my car to get a new tire (boo) and hit up the GEM SHOW with my madre (wahoo!).
Since I've gotten quite a few requests to include more fashion-y type stuff on the blog and I wore non-workout clothes today, here's today's outfit: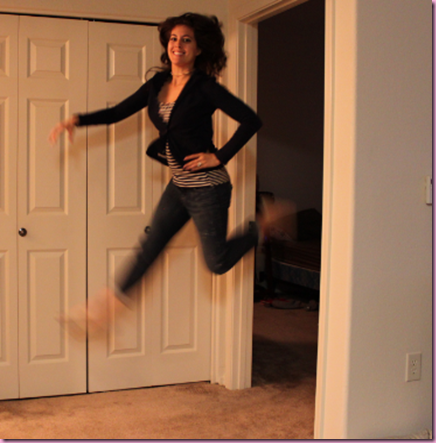 -Striped tank, J. Crew
-Navy blazer, Banana Republic
-Boyfriend jeans, Express
-Gold necklace, Express
-Gold flats with pom-pom flowers on top, Aldo
It's something I'll play around with a little- if you guys like it, I'll keep doing it, if not, ain't no thang

The gem show is an annual thing in Tucson- jewelry vendors come from all over the world and sell jewelry, trinkets, accessories at wholesale price. You have to be a jeweler or know one to be admitted to the big tent with the crazy deals- my madre gets us passes each year. We met up with my friend Michele and her mom to see what sparkly goodies we could find.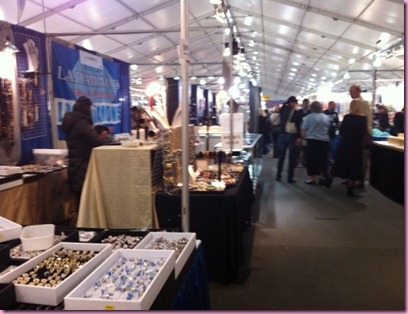 Rows and rows of jewelry

I LOVE looking around but it isn't long before I get claustrophobic and hungry, so we hit up one of the food tents outside. There was an amazing selection, but the Greek one caught our eye with the fresh salads and promises of hummus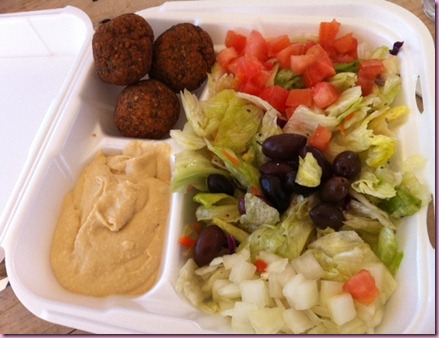 Falafel, hummus, salad with no cheese, extra olives
I was a fan… I always shop better with a fully belly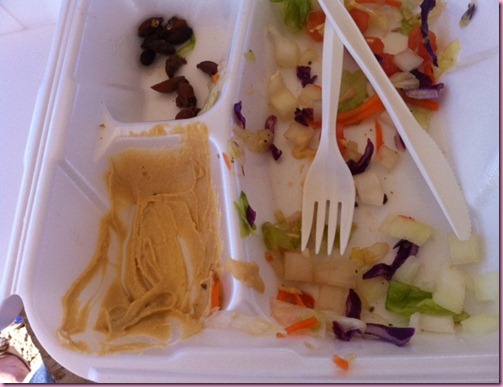 It was a blast looking around- I picked up a ton of fun stuff.
After the gem show, we picked up my car and I took a friend to her first acupuncture treatment in a long time. Nothing like napping next to a good pal, in a comfy chair and a needle sticking out of your forehead

I'm gonna grab a snack and then get ready for dance.
See ya in the morning! <3
xoxo
Gina
Still waiting to find out where we'll be stationed… hopefully we'll get news soon! If you could live anywhere, where would you choose?