[aka when your blog titles get a little lame after almost 10 years]
Hellooooo. Happy Monday! How was the weekend? Did you watch the Oscars last night? I always love watching them even though I usually don't see 90% of the movies that are nominated. I definitely have a new list of things to watch, though! Fave dresses? There were so many incredible ones, but my very faves were Gal Gadot, Lupita Nyong'o and Jennifer Lawrence.
A little weekend recap:
Friday was Dr. Seuss day at Liv's school, so she asked if she could be Cindy Lou Who. I had a liiiiittle too much fun doing her hair for the occasion.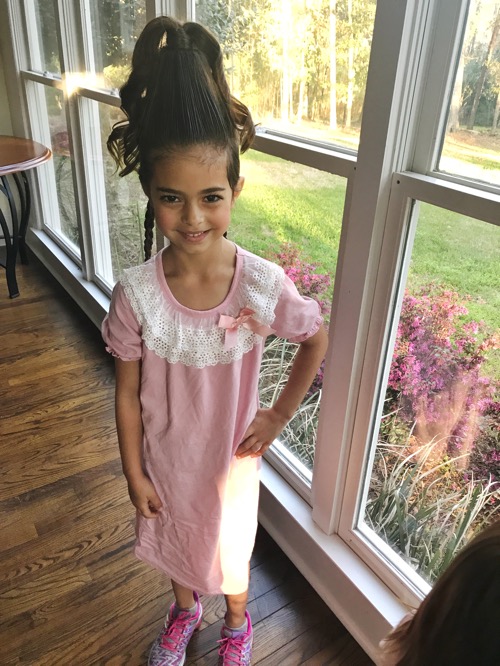 It was a good day – I caught a workout and smashed through some work to-dos-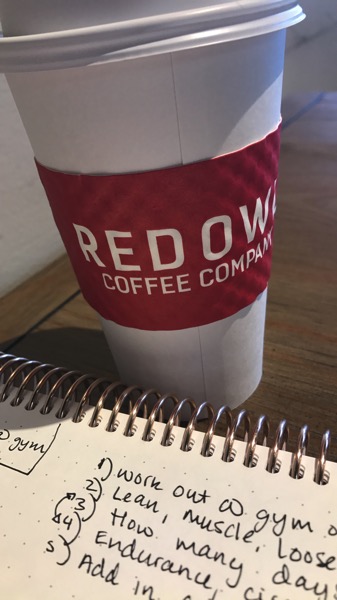 and later that night, we decided to check out a carnival that rolled into town. When you live in a small town, you're constantly looking for family-friendly adventures, so it's not always like, "Let's go play at the mall arcade…again."
When we saw the flashing lights and Ferris wheel, we had a feeling it would be a hit.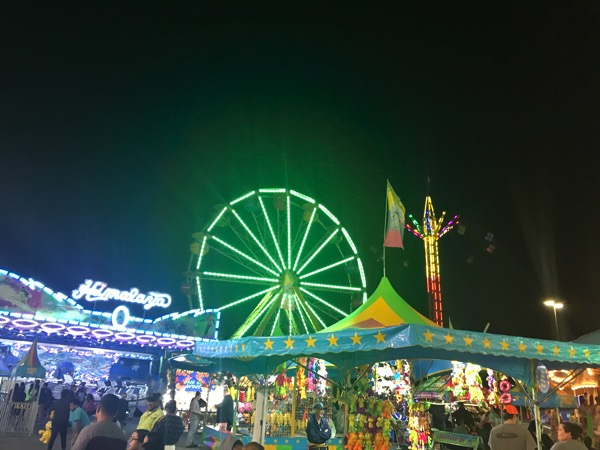 The girls rode a ton of rides and Liv had a blast jumping on the bungee trampoline contraption,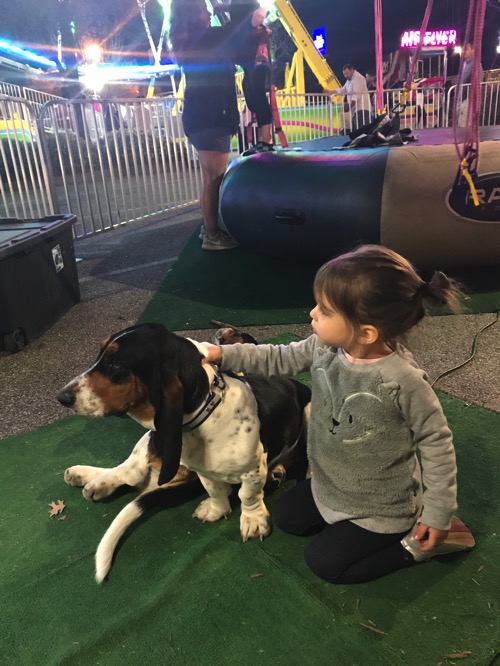 while P chilled with the owners' sweet Basset hound.
We capped the evening off with froyo at The Mix before heading back home, just to ensure the girls were filled with adrenaline and pure sugar before bedtime.
Strawberry picking:
Saturday morning, we slept in and decided to hit up Cracker Barrel for breakfast since the girls love their pancakes. CB is one of our long-time, random inside jokes – we'll often read the billboards to each other on road trips in the most ridiculous voices – but their food is good, and it's always packed in V-town. I'm a huge fan of their oatmeal because it has baked apples and raisins…pretty much like they put pie filling on top.
After breakfast, we headed to pick strawberries!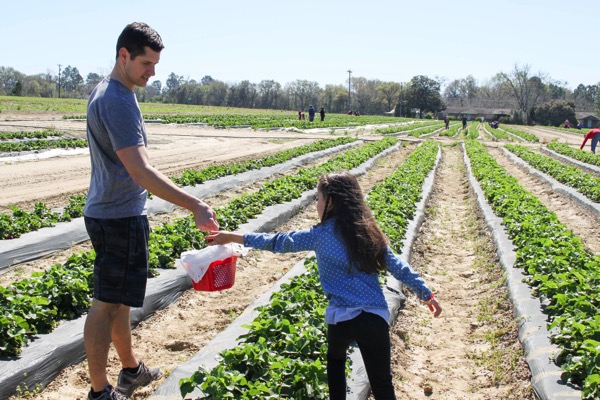 I was shocked to see that strawberry picking was so early – it was super cold a few weeks ago – but they had an incredible field full of fresh strawberries.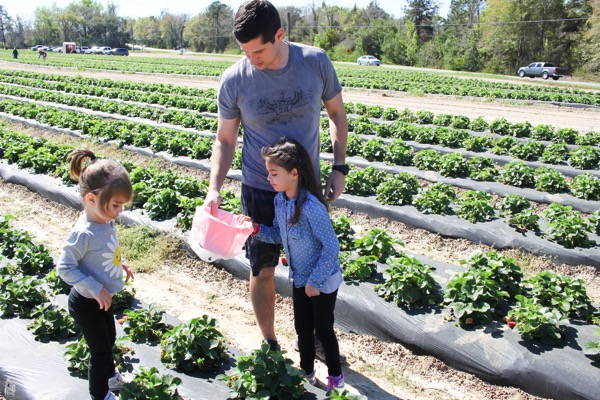 An entire gallon was $10. SCORE. We'll definitely be back!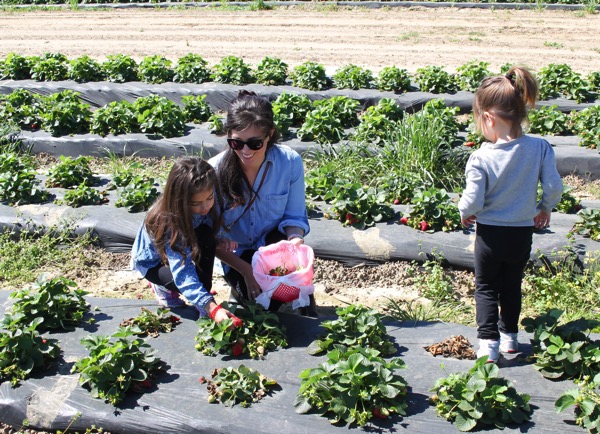 The weather was perfection, and the girls were super cute picking out their berries. We had no problem filling our gallon bucket.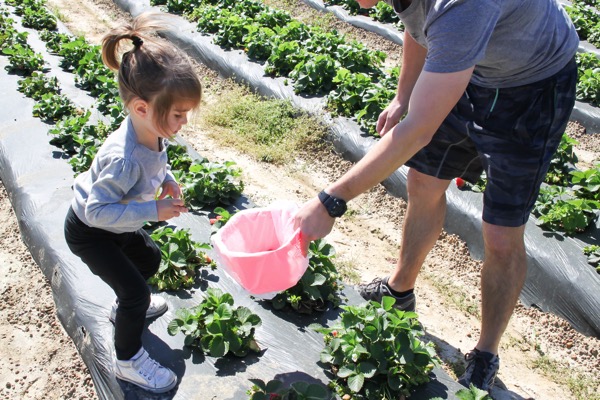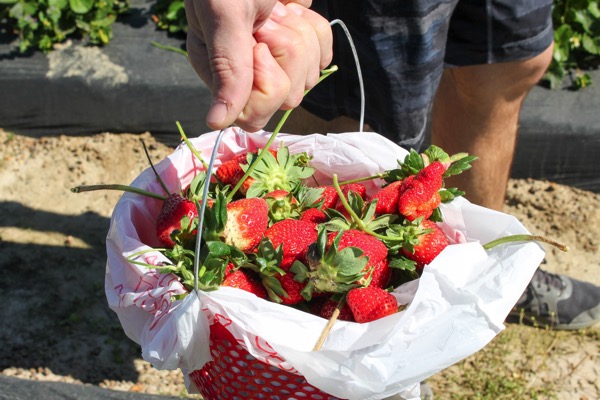 Of course, this had to happen with some of the goods when we got home.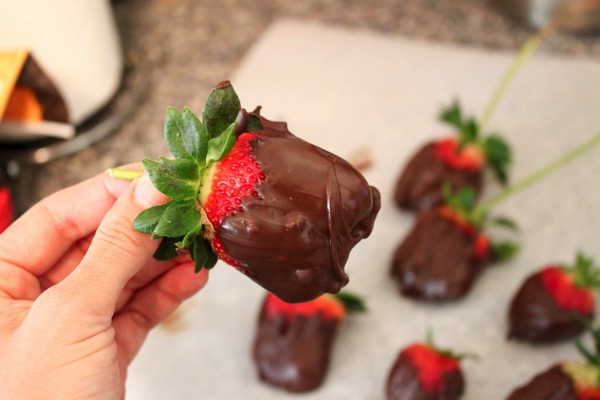 The girls spent the rest of the day playing outside while the Pilot and I caught up on chores, watched them play, took turns going to the gym, and grilled burgers for dinner. (I made a "clean out the fridge" salad with spinach, romaine, olives, feta, tomato and Primal Kitchen dressing.)
Sunday morning, I made the girls their favorite banana pancakes and tested out these Simple Mills pancakes (<— ordered from Thrive). They were surprisingly amazing. I can't wait to have them again and create some recipes using the mix.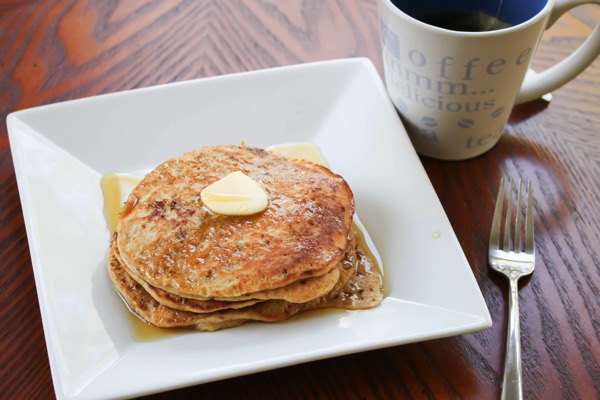 For dinner, we had gas station tacos aka La Taqueria. (It's literally attached to a gas station.. and the best tacos, by far, in V-town.)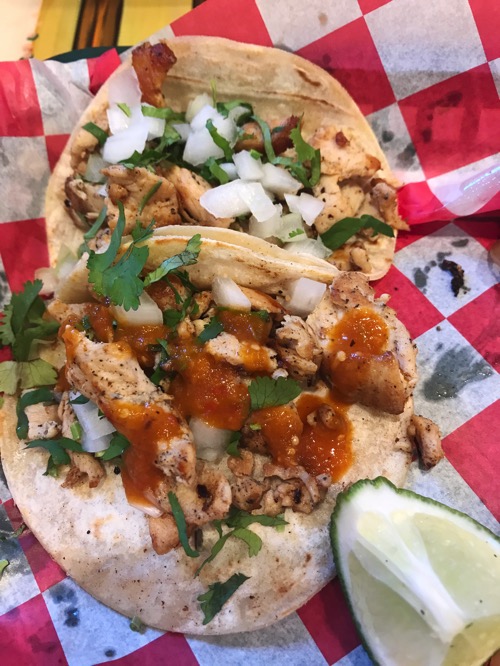 We curled up to watch the Oscars and called it a night!
How was your weekend? Any fun activities or adventures? What's your Friday night usually look like?
xo
Gina