Hi everyone! Happy humpday! Hope you're having a wonderful morning 😀
I started the day off with a lovely sludge: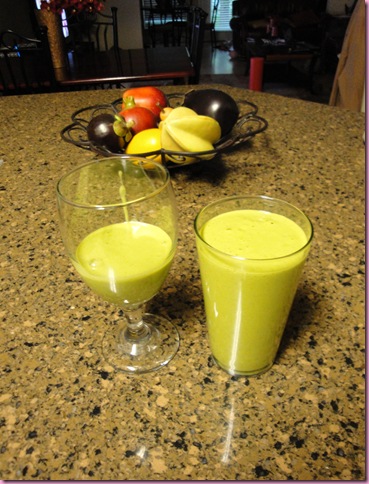 1/2 mango, 1/2 frozen nanner, 1 cup hemp milk, heaping handful of spinach, Stevia, cinnamon, vanilla brown rice protein, and Vegalicious.
Soooo good 😀
So we had this rule when we bought our leather couches that the dogs wouldn't be allowed on them.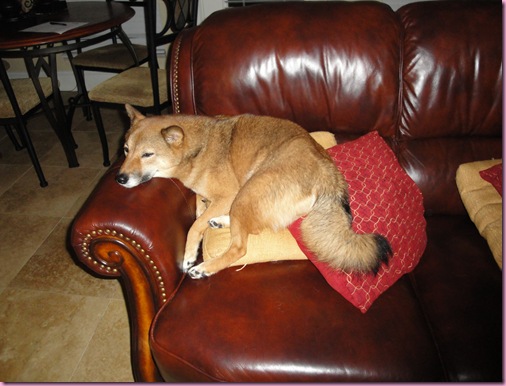 It worked out really well 😉
The bfast cookie goes GLAM:
Guess what?!? The bfast cookie was featured today in Vitamin G, Glamour's health and fitness blog. Click here to check it out! Mayjah thanks to Sarah for featuring my cookie creation 😀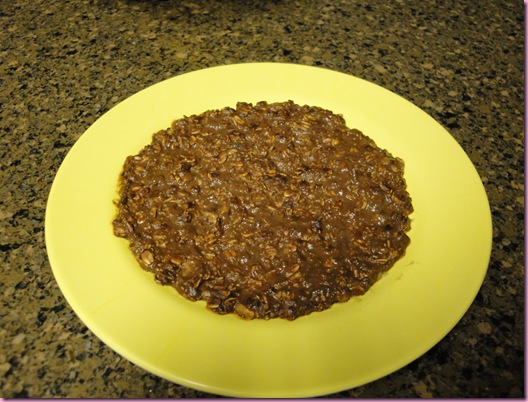 Mmmmm!
This could quite possibly be the shortest post ever, but here's today's to-do list:
Laundry/pack
Get tires balanced and rotated
Meet Jeni at gym for legs
Juice w/ Jeni
Home for lunch/blog
Training appointment #1
Teach spin
Teach Zumba
Training appointment #2
I'm even more excited about school after last night's phone chat with Megan. She got up to OKC on Monday, started work yesterday and she's in heaven. Training has consisted of wine tastings, raw food tastings and learning about raw food. Wine tasting and raw food?? Umm, that pretty much sounds like the best thing ever 😉 So stoked!!!
Have a great day!
xoxo,
Gina