Blogiversary giveaway #3: Vital Proteins
Hey friends! Happy weekend! I hope you're having a great one. Ours has been filled with lots of family time and Mexican food, so there's not more much I can wish for. I also hit up a super challenging orangetheory class to start the day. It felt great to shake my legs out and strength train to finish out the week.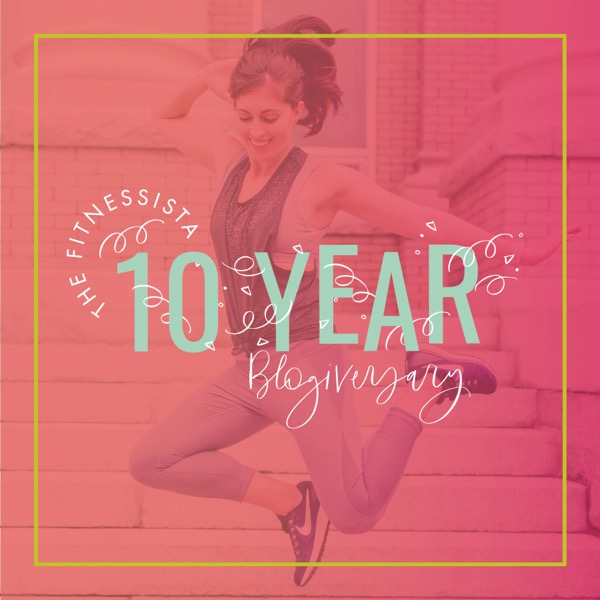 I'm very excited for tonight's blogiversary giveaway because it's something that I use almost every.single.day:
Vital Proteins collagen peptides!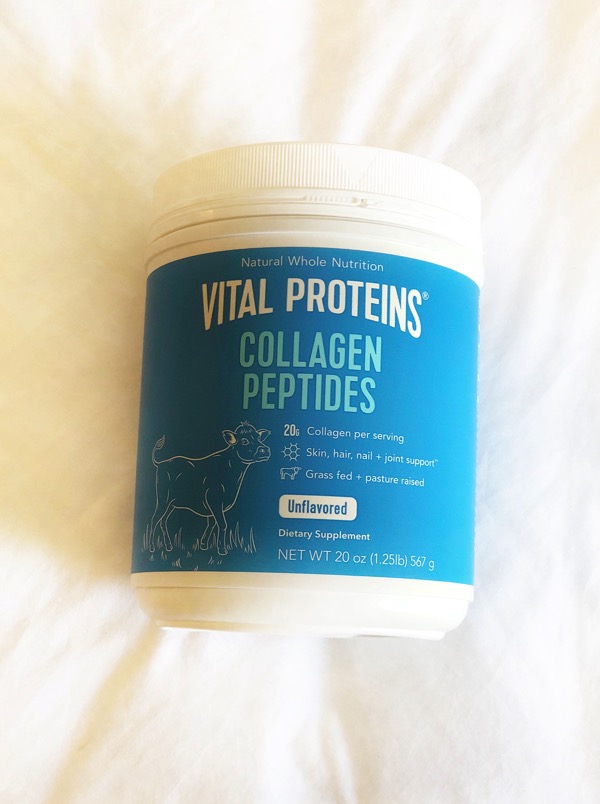 When collagen became hyped-up in the health industry a couple of years ago, I was instantly intrigued. I'm always lured in by any products that *might* give me stronger nails and longer hair. I decided to give Vital Proteins a whirl and never went back.
Here's why I love it so much:
-It's a quick and easy protein boost. I'll add it to coffee, tea, or smoothies and can instantly get in 9g or so of bonus protein
-It's tasteless. You can add it to hot or cold beverages and I barely notice it's in there
-It makes a noticeable difference for my hair and nails. My hair used to hit plateaus – I felt it would never grow! – and my nails used to peel and break. Now my nails feel indestructible and my hair is actually growing.
-It's perfectly portable. I'll throw a few of the single serving packs in my purse or travel bag.
-It's beneficial for skin elasticity and joint health
There are so many more reasons why I love collagen, and you can check them all out in this post.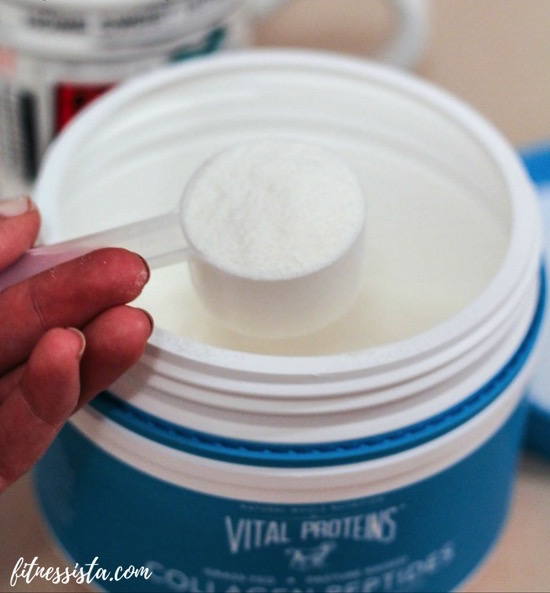 If you haven't tried out Vital Proteins yet, I highly recommend it and think that you'll love it as part of your routine.
Two lucky winners will each receive a container of Vital Proteins!
Enter via the widget below:
a Rafflecopter giveaway

I'll announce all Blogiversary giveaway winners in this week's Friday Faves post!
Stay tuned for 4 more amazing giveaways this week. 🙂
xoxo
Gina
Note: none of these Blogiversary giveaways are sponsored. I reached out to my favorite brands to see if they'd hook you up with some sweet prizes for the celebration.