Collagen: how to use it, benefits, and why I love it
Collagen can be an amazing supplement: packed with protein and aids in healing, skin appearance, joint and bone health.
Hi friends! How's the week going?? It's been a good one over here so far. I taught spin last night (and subbed a class Sunday!), we enjoyed an awesome dinner here at home, and we're hitting the road to Phoenix later today. I can't.freaking.wait.
So this morning, I figured we could talk a little bit about one of my favorite supplements: collagen. I've gotten a lot of questions about it since I posted a bit about my supplement routine earlier this year.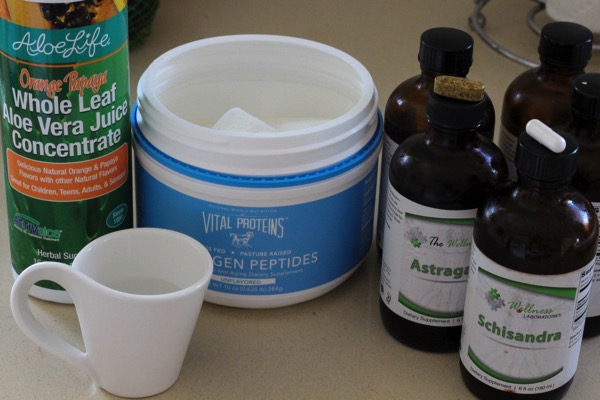 I started taking collagen shortly after P was born and my hormones were all over the place. My naturopath did a blood test and sent me a handful of herbal supplements, in addition to collagen (he sent this one and over time I've switched to this one), and some aloe vera. While I'm not going to go into all of the herbal supplements since they were customized based on what was going on, I know a lot of people who take collagen, or are curious about collagen, so I thought I'd share share some of the benefits and things I've noticed since taking it. Please keep in mind that this is from my own experience. If you have any questions regarding supplements or your unique nutritional needs, please consult your doctor. It's up to us to make educated choices about our own health. <3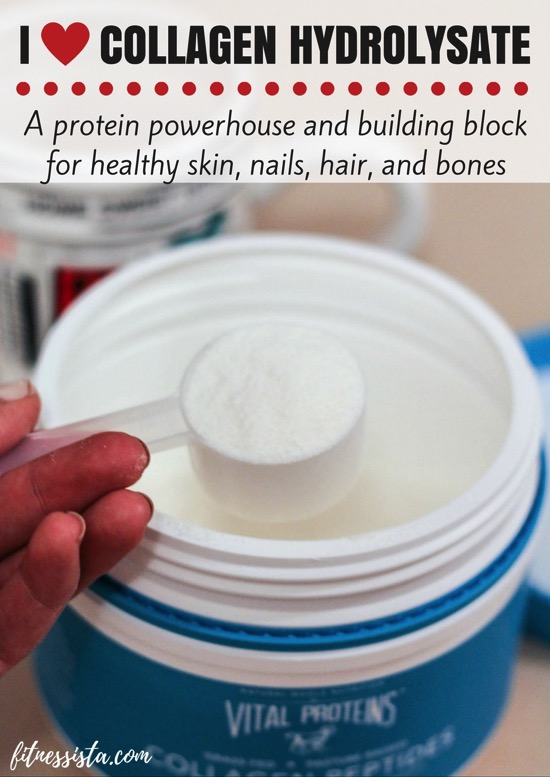 So what is collagen?
Collagen is the main protein found in connective tissue. It's in muscles, bones, skins and tendons, and as this website says, it's like the glue that holds our body together. Our body's collagen production decreases as we age, which can contribute to dull skin, lackluster hair, wrinkles, joint problems, and low energy.
Collagen and gelatin are different; gelatin is produced when collagen breaks down. So when you're making bone broth, the bones have collagen in them, but the heating process creates gelatin. The Vital Proteins site has a great breakdown regarding the differences between collagen and gelatin. While they both have similar nutritional profiles and amino acids, the main differences are textural (collagen doesn't change texture in hot or cold liquids) and regarding their purpose (gelatin takes longer to digest and can coat the small intestine, which can help to heal gut issues). I prefer collagen hydrolysate because it's tasteless, and doesn't get the same gelatinous texture when it's mixed with cold liquids. I love it plain, mixed with aloe vera juice and a little water, in tea or coffee, and in smoothies.
Benefits of collagen, especially regarding bones, hair, and skin:
Collagen can promote healthy bones and joints.
According to this study, joint pain sufferers who took collagen supplements were able to improve the cartilage in their knee joints. Collagen can stimulate osteoblasts, which create bone cells, which can help with osteoporosis. This study found that bone mineral density was improved with the addition of collagen. It's also a protein powerhouse with 18 whopping grams of protein per 2-scoop serving.
Collagen can improve skin texture and elasticity.
Many people rave about collagen's anti-aging properties. At first I thought this was purely anecdotal, but there are a few studies that indicate that collagen stimulates anabolic processes in skin tissue. It can help to reduce the type of skin that causes deep wrinkles and furrowing. I can actually see a difference if I forget to take it for a few days.
It can improve energy levels and promote restful sleep.
Collagen contains gylcine, which helps pump sugar into your body's tissue to increase energy levels. This is why I love taking it in the morning, and have been saving coffee for the afternoon.
It can help to balance hormone levels.
This is a great post that breaks it all down. I haven't had a blood test again to re-check my levels (he wants to wait until Feb when I've been taking everything for exactly a year), but I'm curious to see how it's impacted my results. In the meantime, I'll keep doing my thing and taking what Dr. Flynn tells me to take, because he's pretty much amazing.
Why I like collagen:
-It's not like gelatin. I've always had the weirdest issue with the texture of gelatin. Thankfully, this is nothing like that. It dissolves quickly with no strange texture and is virtually tasteless. For this reason, it's super easy for me to add it to hot and cold drinks without knowing it's there.
-I notice a difference when I don't take it. While I think that reducing sugar has had the biggest impact on my energy levels, I definitely notice a difference with collagen regarding my skin and hair. When I'm taking it, my skin looks smoother and more fresh (less tired!) and my hair is shiny. It has made my hair and nails extremely strong. My nails pretty much never break/crack (I have to use brute force to cut them with nail clippers haha) and my hair has less breakage. Before, I found it to be a lot more noticeable when I was slacking with regular haircuts. My hair has been able to maintain its length without breaking off.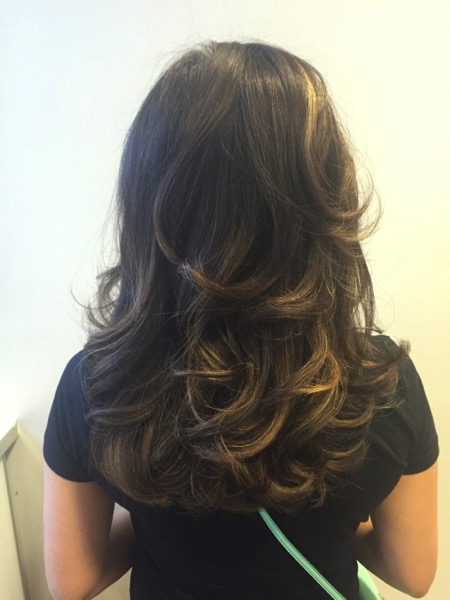 Some cool things about the collagen and aloe vera combo:
Aloe vera has many of the same benefits, and can help to promote the body's production of collagen. It is also extremely hydrating, and provides nutrients for healthy skin and reducing wrinkles. I drink the orange papaya flavor of this! (The cherry one tastes like death.)
So tell me friends: have you taken collagen? What supplements do you usually take? Right now I'm taking my herbal supplements, collagen, aloe vera, prenatal vitamins (not pregnant; two and through), DHA, and a probiotic.
xoxo
*Note: please talk to a doctor or Registered Dietitian before adjusting your supplement routine. This post contains affiliate links, which have no impact on purchase price, but allow me to earn a very small kickback. Thank you so much for your support. <3