Blogiversary giveaway: Four Sigmatic
Hi friends! Happy Sunday! How's the weekend going? I hope you've had a great one. We had a lot of family adventures before poor P came down with a fever yesterday. Liv and the Pilot headed to a family BBQ at Uncle E's, while P and I snuggled on the couch watching Toy Story at home. Thankfully, she's doing much better today!
I'm really excited about today's giveaway, because it's from a company I use every.single.day: Four Sigmatic.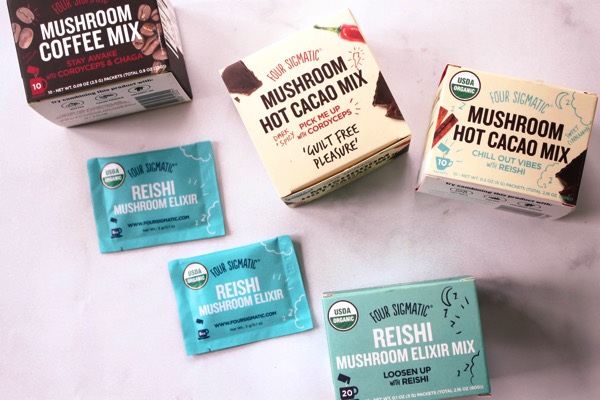 When I first heard about the mushroom craze, I was a bit skeptical. Mushrooms in my beverages? Thanks but no thanks.
As I continued to learn about the potential benefits of various mushrooms, especially regarding immune system function, anxiety relief, and improved sleep, I decided to give it a whirl. Needless to say, I never went back. Gimme all the mushrooms in my tea and coffee.
I started off with some of Four Stigmatic's mushroom coffee, and from there, I expanded to their Reishi elixir, the hot cacao mix, and now, the decaf reishi coffee. They all taste amazing and I'm happy to have these incredible products in my daily rotation.
Some of the things I love about Four Sigmatic:
– They use a dual extraction method (water and alcohol extraction) to ensure they're getting as much of the good stuff as possible
– All mushrooms are sustainably-sourced and tested for safety. From the website: 
Currently, our mushroom fruiting bodies of (reishi, lion's mane, cordyceps, shiitake, maitake, etc), are grown in controlled environments in China on an amazing organic family farm that we have been working with for over 6 years. We choose to source mainly from China, as they have the longest history in mushroom cultivation (dating back to 600 A.D!), and their methods are far superior to anywhere else in the world. China is estimated to provide about 85% of the world's mushrooms, and almost all of the world's fruiting bodies! It's really the only place where you could get organic and dual-extracted mushroom fruiting bodies.
– The numerous possible benefits of the various mushrooms!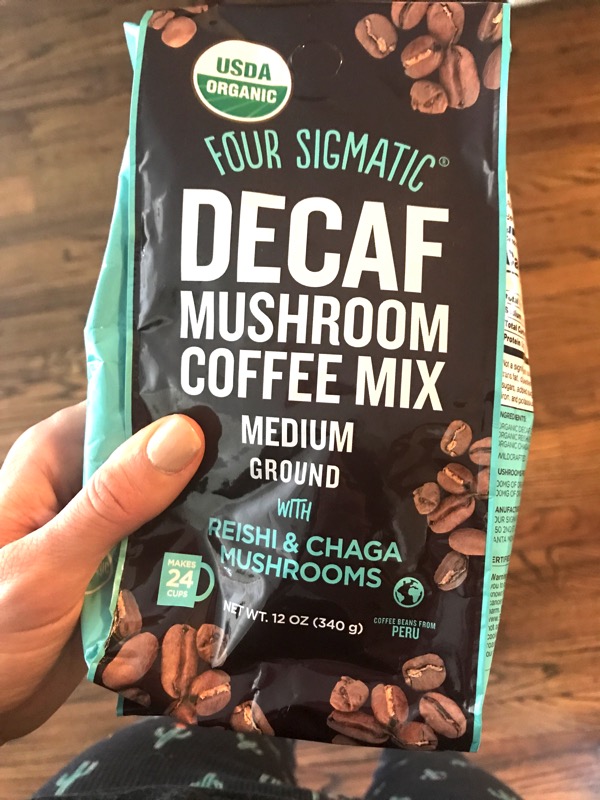 Here are some of the top potential benefits of these healing mushrooms:
Reishi: can help support healthy sleep and reduce stress
Lion's mane: for mental focus and immune system support
Chaga: powerful immune system support
Codyceps: to support energy, endurance, and performance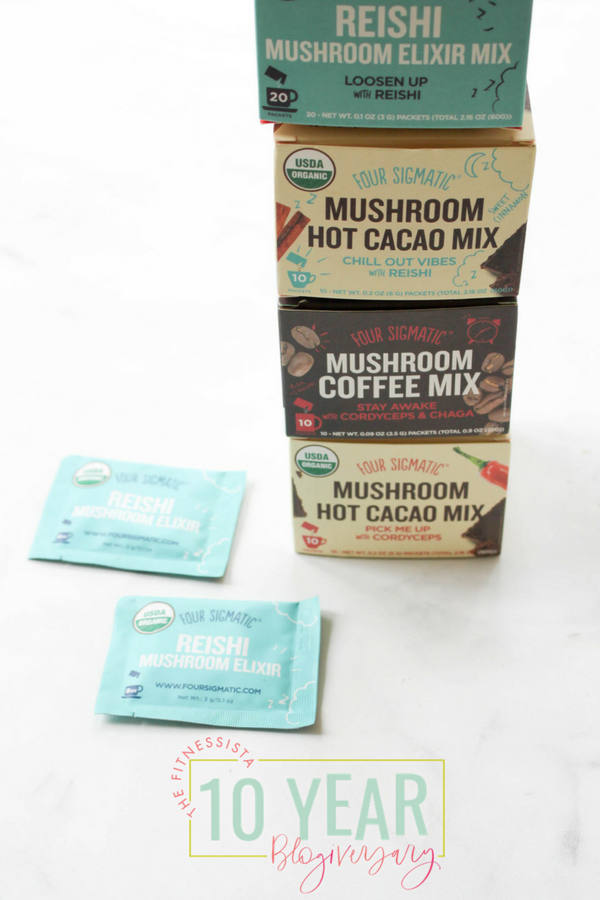 My very favorite is reishi, which is the one I have pretty much every day. I love the chill vibe that it gives me, especially as an anxious person by nature, and the different mixes are all delicious. The hot cacao mix is probably my fave; I mix it into my smoothies, or enjoy it mixed into warm almond milk at night.
My friends at Four Sigmatic are hooking up 4 readers with a box of their top-selling products. If you've been curious about the mushroom world, this is the perfect opportunity to give it a try! If you know you'd like to order (I highly recommend any of the coffees, too!), enter the code FITNESSISTA for 10% off.
2 winners will be chosen from the widget below, and 2 will be chosen from an upcoming Instagram post.
Ready, set, go!
xo
Gina