Hey hey, party people! Happy Monday. How was the weekend? I hope you had a great one. 
This weekend was perfection. It ended up being like 90% fun and 10% productivity, but after a crazy month, I'll take it. Friday morning, I met my friend Katie for a spin class at (r)evolve + smoothies at Pure Love Juice.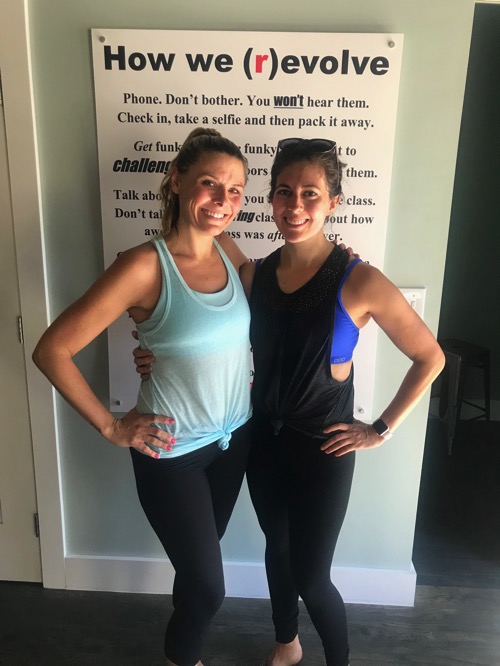 The class was SO high energy – I have to admit it's a little shocking to crawl out of bed straight into a nightclub vibe – but it was amazing to get in such a great workout before the day officially began. I came back home, and we hung out here with the fam, shopped a bit, and then grabbed Beyond Bread for lunch. Later that evening, my dad and stepmom came over to stay with the girls while the Pilot and I went out to celebrate Alexus' birthday at the casino.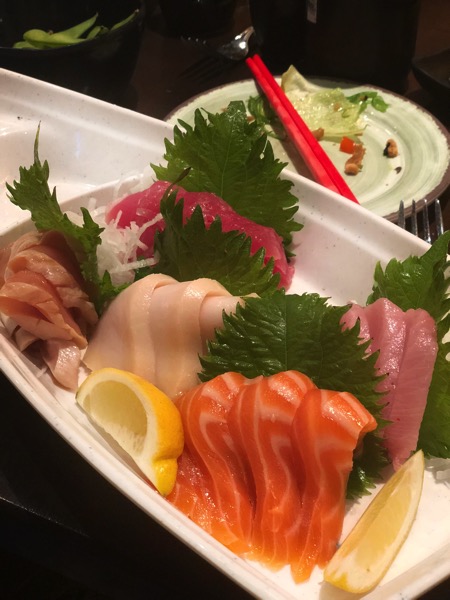 Everyone won (!! this never happens) and then we grabbed sushi for dinner. The sashimi plate was insanely fresh and the perfect complement to the appetizers we ordered for the table. Of course, since it was Alexus' 21st, sake bombs were necessarily involved. 
 
Saturday morning, we woke up early and headed to the Desert Museum with the girls before it got too hot.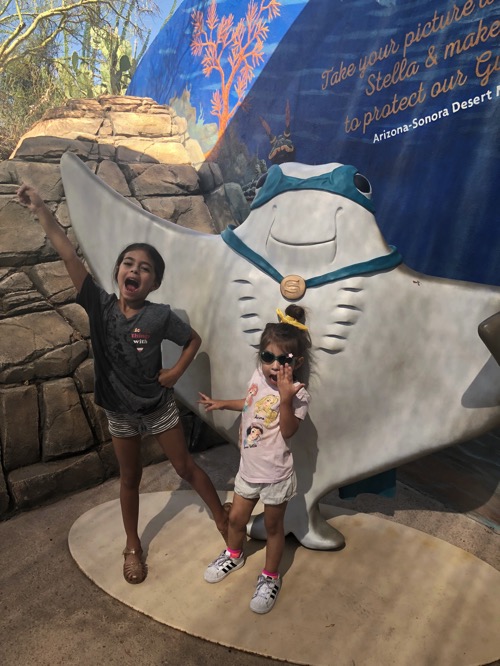 We grabbed breakfast on the way and got to spend plenty of time outside enjoying the exhibits before the sun started beating down. They have a new stingray exhibit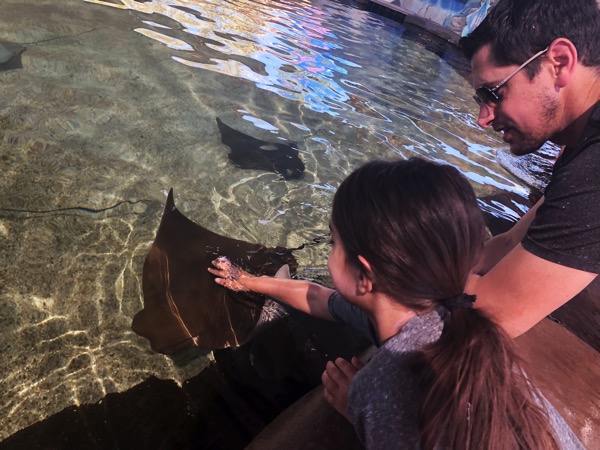 (I was also wondering how this was a "desert attraction" but saw a sign that said they're common in the Gulf of Mexico…)
and we saw JAVELINAS. This was worth the 45-minute drive and admission cost alone. They were snoozing peacefully under a bridge, and I could have watched them snore for at least an hour.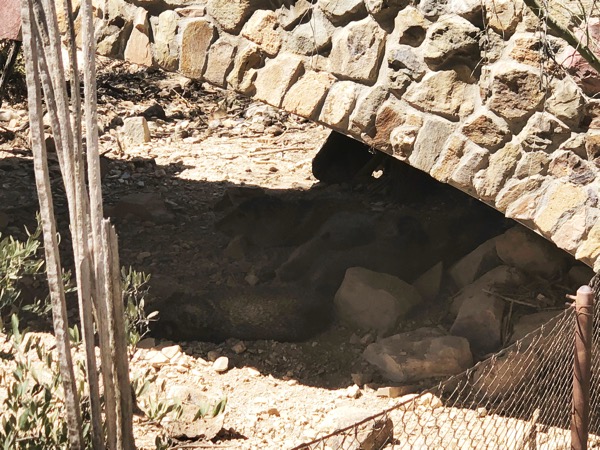 (Javelinas kind of have a bad rap here because they love digging in trash cans, but I've always loved them. Just don't leave your ornately-decorated Halloween pumpkin on the doorstep.)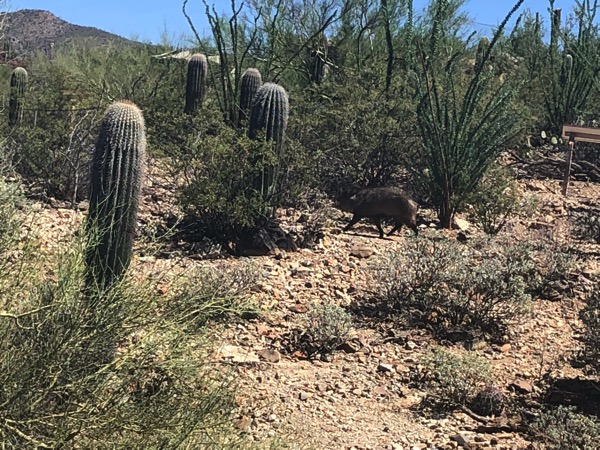 We saw so many desert animals and wildlife, but the star of the show was the scenery. After being in lush, green Georgia for the past year, the desert landscape looks like a different planet. It's taking me a while to get used to the mountains, cacti, and dirt. Tucson is a pretty unique and scenic place.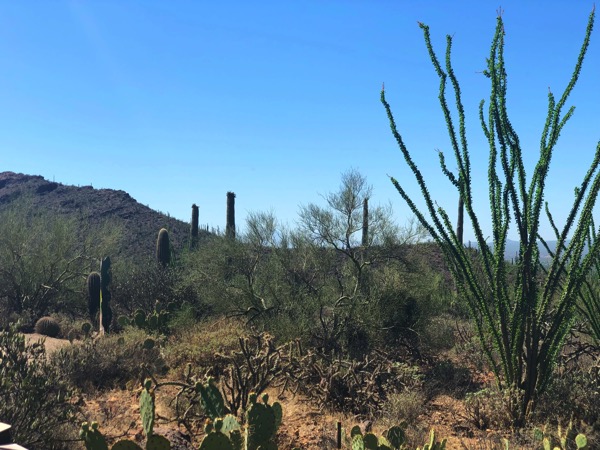 Photo by Livi: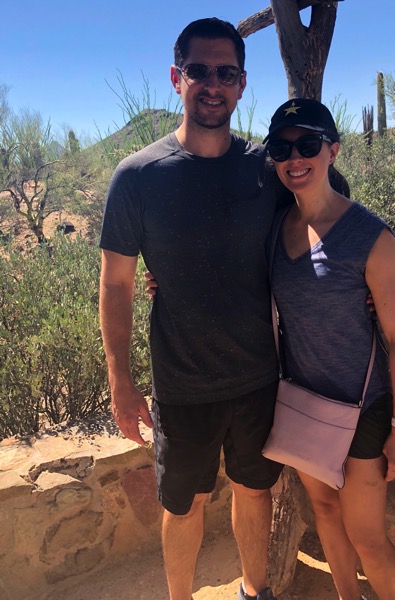 Saturday afternoon, I took an Orangetheory class while the fam came home for nap/rest time, and that's when poor P came down with a fever. She got shots last week, so we're thinking/hoping that it's just a delayed effect from the vaccinations. I stayed home with her that afternoon and evening while the Pilot took Liv to a BBQ at Uncle E's house. The worst part was P crying when we told her she was staying home, but thankfully she was ok once we snuggled on the couch to watch Toy Story. The good news is that *knock on wood* she's feeling much better.
 
Another highlight of the weekend: a nighttime Zeel massage. I haven't had a massage since before my surgery last summer – it's been almost a year! – and the Pilot was needing one for his sore back after constant furniture moving and his truck-driving adventure. I booked back-to-back Zeel massages, and it felt like the most luxurious treat ever. (Note: I usually prefer borderline painful deep tissue massages, but after almost a year without one, I rolled with a Swedish.) If you've been wanting to try out Zeel, my link will get you $20 off your first one. They bring everything to your house! All you need is 2 sheets. It's so convenient, especially if you have little ones and/or a busy schedule that makes planning massages a bit of a challenge.
 
Sunday morning was family brunch, chores at home, church, dinner, and Shameless. Not a bad way to end the weekend.
 
I hope you had a wonderful weekend, too! See ya in the morning with a weekly meal prep staple.
xo