Hi friends! Happy weekend to ya! Before we get this Friday Faves party started, how about some giveaway winners??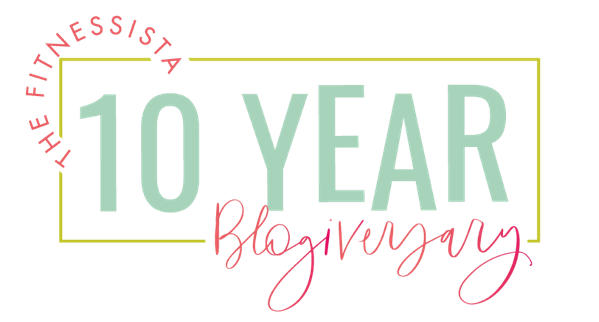 Vital Proteins: 
Jenn Y.
Joyce
Suja (blog):
GeeAnn P.
Amy F.
Suja (Instagram):
@jesskillion
@pinkcamp35
Bose (blog):
Kacey L.
Allison G. 
Bose (Instagram):
@wigglewoggle
@joyce_713
LaCroix:
Rebecca M.
Tara
Podcast launch giveaway:
Sarah

Betsy's Best (blog):
Anne W. 
Byrd G. 
Betsy's Best (IG):
@perpetualdaphne
@jessicamariecarroll
I still have TWO more giveaways to post from my friends at Four Sigmatic. There was so much happening on the blog the past week, I didn't want to post it and have you guys miss it. The blog giveaway will be up on Sunday, and the Instagram giveaway will be up next week. I'll announce those winners in next week's Friday Faves! If you didn't win any of the prizes above, you have two more chances to win something fun next week!
So, what are you up to this fine weekend? I'm looking forward to putting the finishing touches on the house and enjoying some family adventures. I'm thankful that our AC was fixed this morning. It broke on our second night here because it CAUGHT FIRE (not even joking), so we had to buy portable AC units for the upstairs to make it through the heat. We have a date night planned, a birthday celebration for my brother's GF Alexus (YAY), and swim party on the horizon. The girls start camp next week, so I'm excited for them to meet some new friends and enjoy some extra fun stuff. (I'll also have a block of time to work during the day instead of staying up balls late, so stoked for that, too.) 
Now, how about some Friday Faves? This is where I share some of my favorite finds from the week and around the web, and love hearing what you're enjoying, too. Please shout out any faves in the comments section to join in the fun. 🙂
Random:
– We were looking for a random adventure early Monday evening and decided to check out the Tucson Petting Zoo. The girls had the best time ever. Ok, we did, too. I LOVED petting this adorable pig. (When they walk around squealing, I want one so badly. The cutest ever.)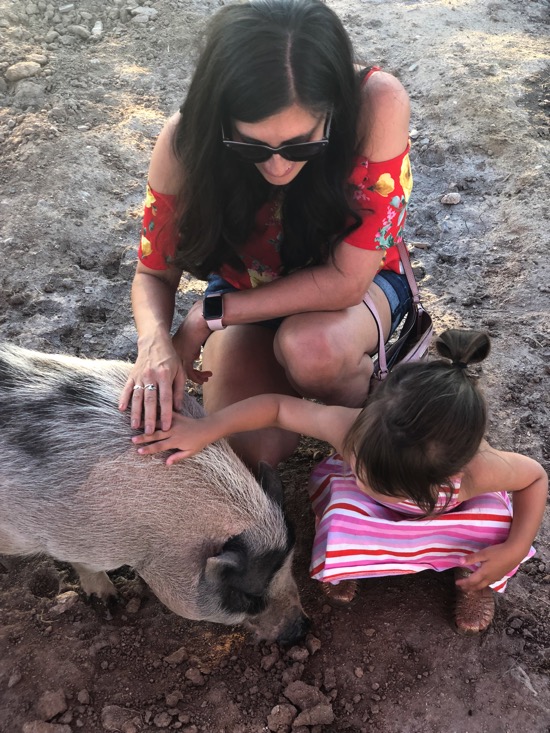 We got to feed and pet a capybara,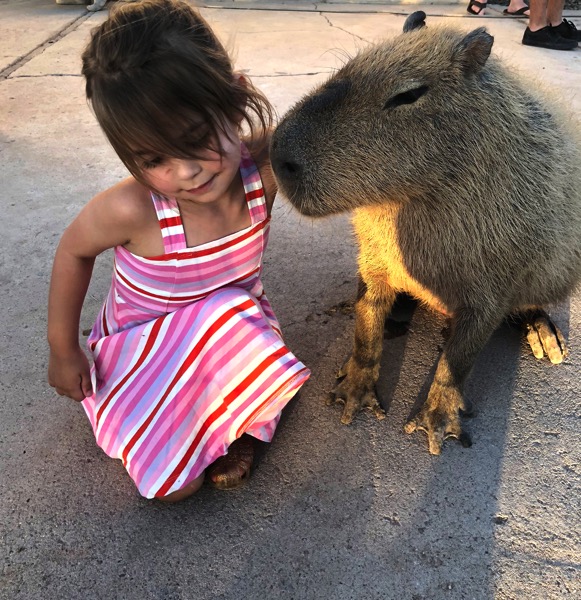 a porcupine named cuddles,
and allthegoats.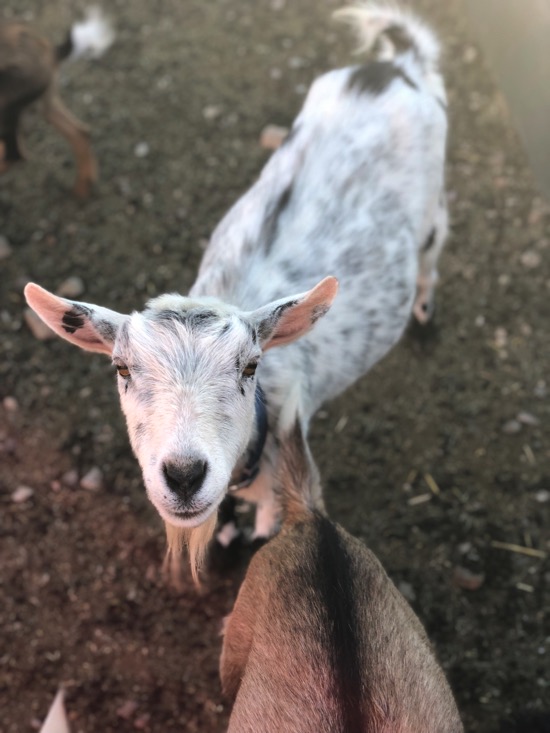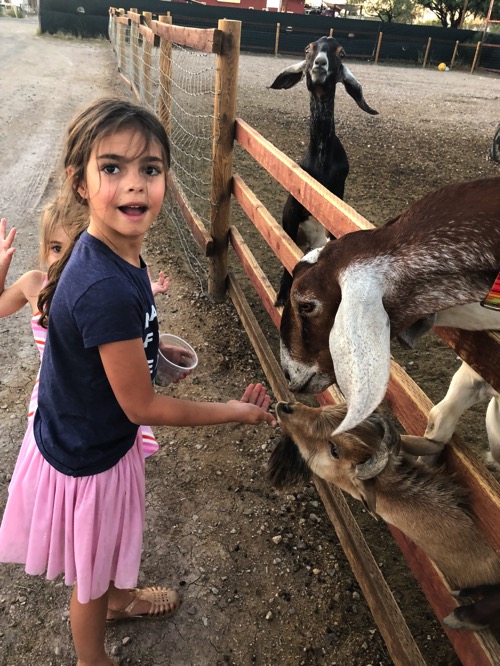 The chickens were obviously a fan of the Pilot.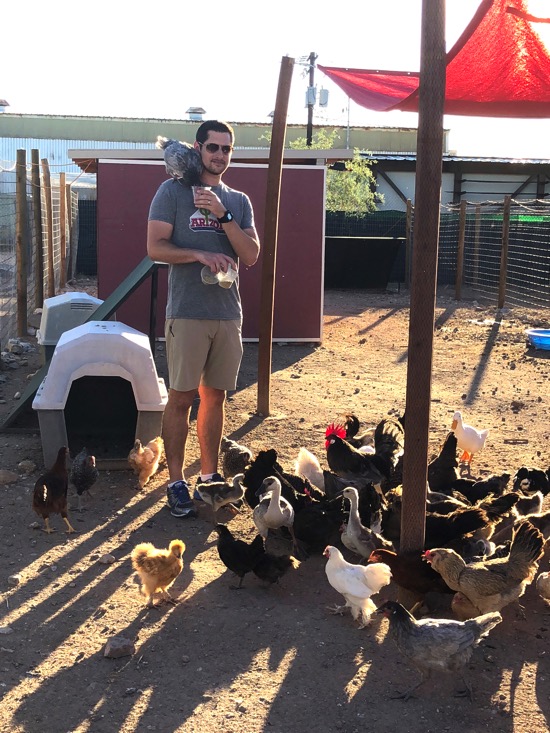 (#birdman lives again)
We'll definitely be back. 
Thankful for the Ergo. I still use it with P aka my baby koala. I think she's understandably confused about our change in location, so she's been extra clingy. I just put her on my back in the Ergo, and everything is ok again.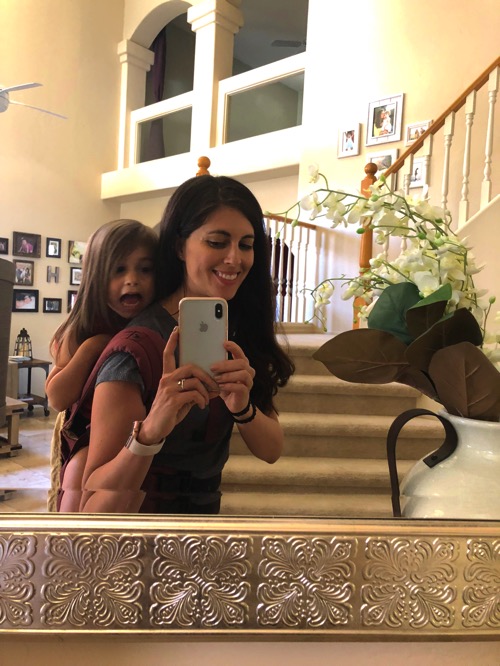 Read, watch, listen:
The podcast! AHH you guys. Thank you so much for all of your support this week! I'm so thankful to those of you who have listened, rated, and reviewed the podcast so far. I'm thrilled for upcoming episodes and can't wait to feature your awesome topics and suggestions. An episode with the Pilot will be live next week.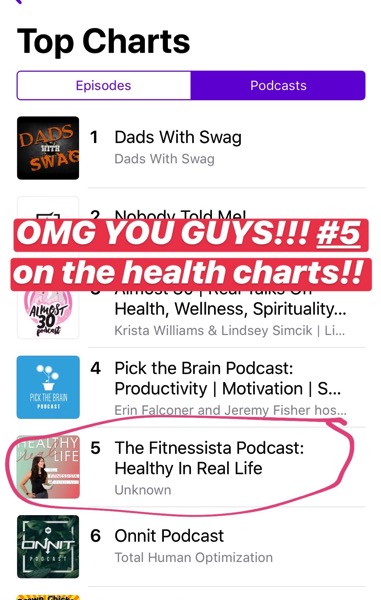 (You can listen on iTunes, Stitcher, and Google Play.)
2-minute meditation for b*tches who don't meditate.
Thanks Pixar, for making me cry about a dumpling.
Fashion + beauty: 
New lululemon finds. I'm obsessed with their align crops. It took me a while to try them since I've been pretty much living in Zella leggings, but had to give them a try for the soft, buttery fabric. They're not quite as flattering as wunder unders (I like fabrics that lock.it.down), but they feel like nothing. The fabric is insanely soft and breathable. I'll probably end up getting another pair since I like them so much. (Note: since they're not as compressive as the wunder unders, I think you can go down a size from usual lulu sizes. I'm right in between sizes and rolled with the larger, and they're a little big.)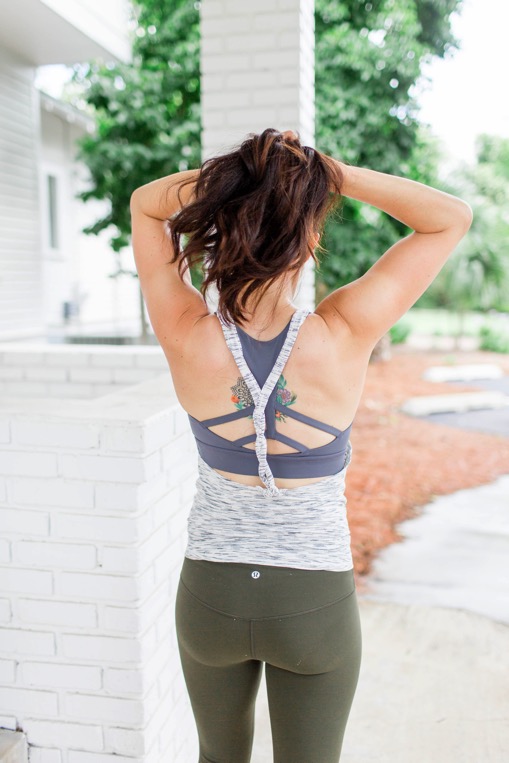 (Wearing them with the twist and toil tank)
Just ordered these slides in white. I think they look fresh and cute, so hopefully they live up to the good reviews.
I posted about this toner a while back, and I couldn't believe how much of a difference it makes in my skin. I didn't get to use it for a couple of weeks while we were living in hotels in Valdosta and then here, so when I finally found it in our packed stuff and used it, my skin REJOICED. I do the 7-skin method (you can read more here) and my poor dry skin soaks this stuff up.  
Food + recipes:
New Trader Joe's finds! It still hasn't hit me that I can shop at Trader Joe's, Whole Foods, and Natural Grocers whenever I want, instead of having to drive two hours. It's such a beautiful thing. I grabbed a couple of new finds during our last TJ's trip, including this poke bowl (it was SO good), and cauliflower gnocchi. (<— haven't tried it yet.) I also picked up some grapefruit LaCroix after so many of you recommended it in this post! I can't believe I hadn't tried it. It was so delicious and refreshing. The lime and coconut are still my faves, but grapefruit is #3.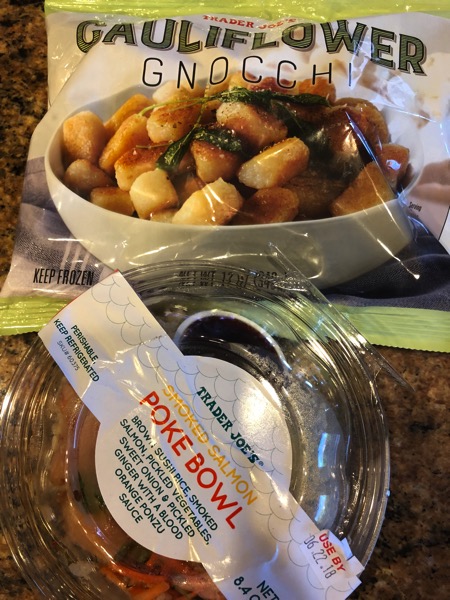 Thrive Market goodies! We got our first Thrive delivery here in Tucson and stocked up on pantry essentials. Here are some of the goods.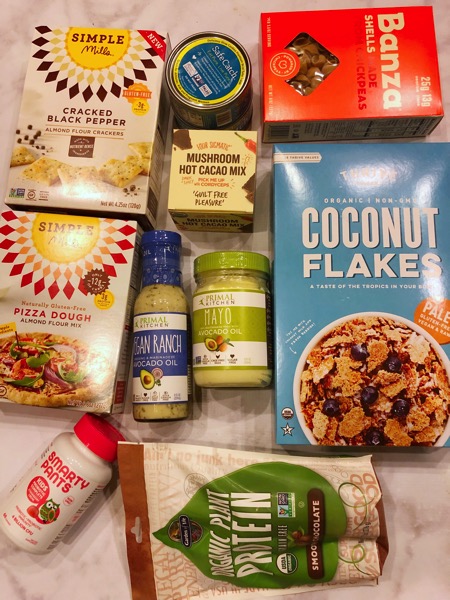 (Use my link to get 25% off your first order!)
It feels fantastic to cook real dinners at home again.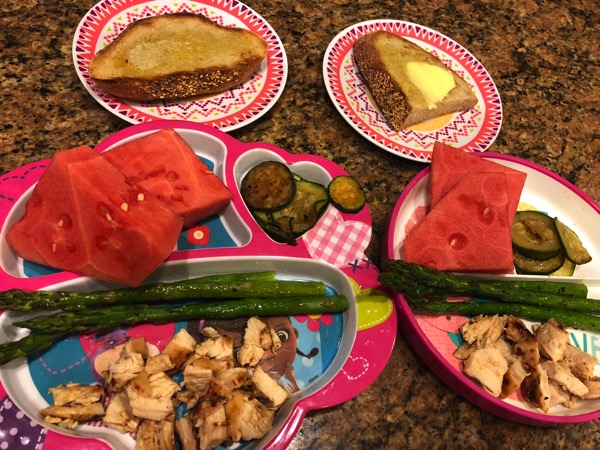 (The girls' plates with BBQ chicken, asparagus, zucchini, watermelon, and homemade sourdough.)
Hope you have a very happy Friday and I'll see ya Sunday with that Four Sigmatic giveaway.
xoxo
Gina