Hey, everybody! This is the Pilot filling in for my lovely bride who has to teach fitness classes much later today (I figured she could use a break in the middle of 7 aerobic / stretch classes).
Hope you're enjoying your Saturday. As you've probably read, today's usually my down day when I regroup from dealing with the grind of the work week. Since Gina works through mid-afternoon on Saturdays, I use today as a chance to catch up with my brothers-in-law.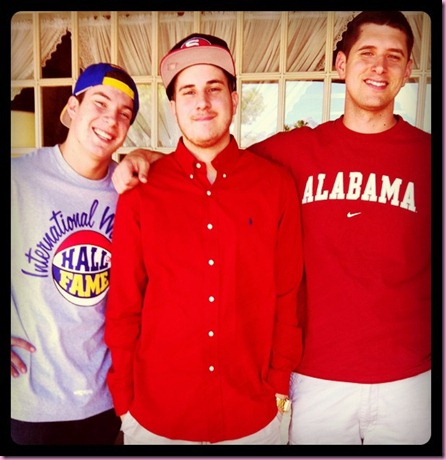 For the past few months since I've been in Tucson, we've met for b-fast almost every Saturday for a little bro bonding (we actually invite the whole fam, but they're rarely available Sat morning: lame).  Our initial goal was to try every breakfast place in Tucson like Alice's (a great little greasy spoon):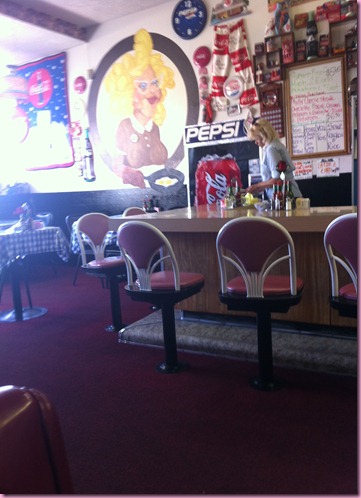 Despite our lofty goal, we got a little stuck along the way and ended up going to the same delicious place several weeks in a row.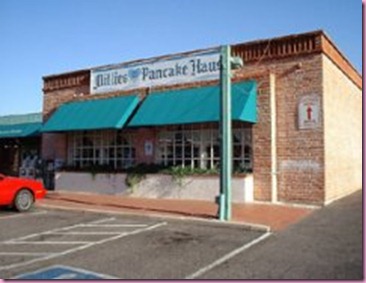 Millie's Pancake House…Epic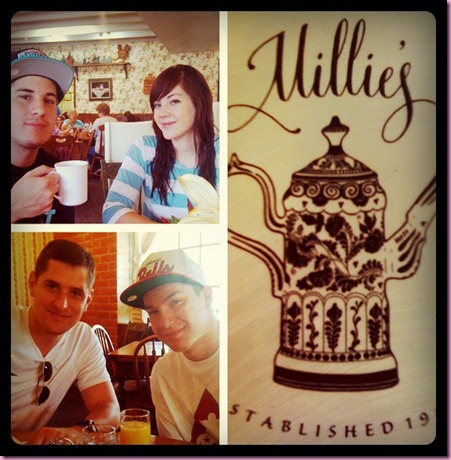 The interior looks like a typical grandparents house, and it usually has it's fair share of grandparent-esc people there. That's a good sign – most older folks don't mess around with so-so food and slow service 😉 Anyway, my bros and I have ordered a variety of different meals but there's always one item that remains as a staple. The Belgian waffle topped with rich vanilla ice cream and strawberries.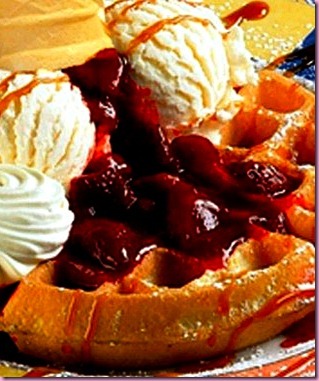 This one isn't Millie's but you get the idea. Source
Not exactly a Fitnessista meal, but we split it and once a week can't be that bad…right? Hopefully, this tradition will be around for a while. Do you guys have any event that's a tradition for your family outside of the holidays?? For you guys with kids, did the little ones add or take away from these kinds of things?
Well, this is a fitness blog, so I'll give a shout out to my good friend, Jeff, who's visiting Tucson to run the Mount Lemon Marathon this weekend. He was one of my AF ROTC instructors in college that mentored a lot of us to safely push our limits when it came to staying in shape. I've ran the Blue Angel and Bataan Death March Memorial Marathon with him, and kind of bums me out that I didn't plan in advance to get in tip top shape and give this one a shot. It's good motivation to get out there a little in general, though. Maybe I'll miss a couple football games in exchange for a short run. I think I'll keep the waffle tradition in there, though 😉
Hope you all have a great rest of your weekend!
Cheers,
The Pilot