Tonight was a lovely night for a squadron party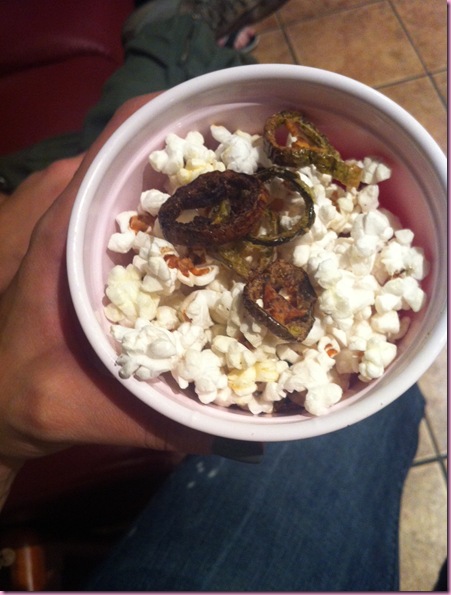 [the return of hogcorn!!! <—popcorn popped with jalapenos]
and a fall festival.
The best part? They had a petting zoo, and the Pilot and I got to pet and cuddle multiple goats.
If that's not the best way to party on a Friday night, I'm not sure what is 😉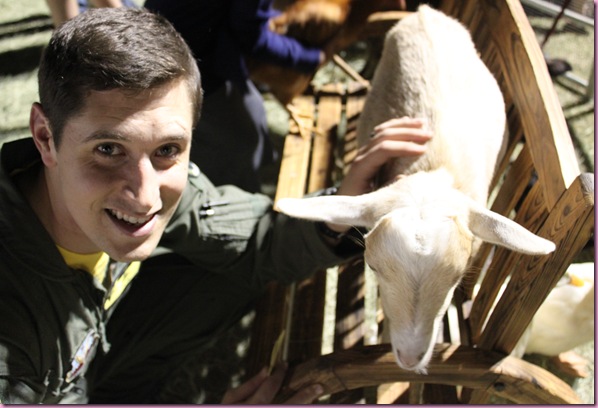 It was my little bro's fall festival at his elementary school, so after the squadron party wrapped up, we went to check it out. It's a pretty big to-do: each class has their own booth set up with games (face painting, potato sack races, etc), tons of food, a DJ, petting zoo and hay rides, and a cake walk.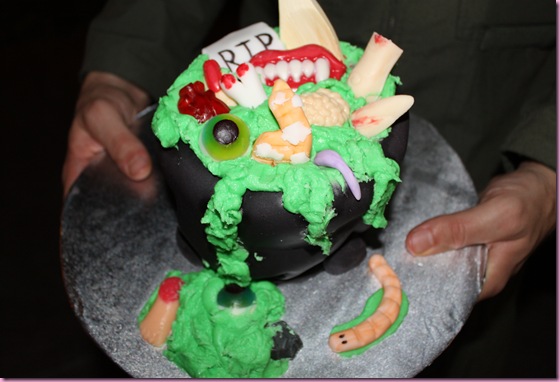 We picked the creepiest, most fun cake we could find, since it's more for decorative purposes than feasting purposes.
We just got back to the casa and I'm going to catch as many zzz's as possible before a full day of teaching.
Hope you're having a great weekend!
xoxo
Gina