Hi friends! How's the day going? I hope that my newsletter friends enjoyed the new workout calendar. I'll keep 'em coming until Summer Shape Up is here!
So March is an exciting month. The PBB site launches next week with a full 12-week workout plan + all of the things I learned about postpartum fitness. I set this plan up very strategically, and included info from a ton of notes when I made during my first postpartum fitness experience after Liv was born. I have been following the plan -modifying as needed to suit my medical situation and to make room for the classes I teach- and it helped to prepare me for my second postpartum fitness journey. While the best benefits have been that I feel more energized and structured when I follow the workouts, it's also nice that the "baby weight" dropped fairly quickly. I'm really happy with the exercise and program design, and hope you love it!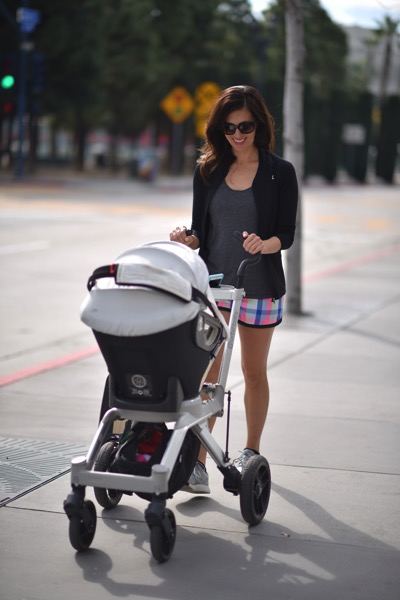 The post baby bod plan has been a great routine to get back into shape, but I'm always looking for inspiration and new ideas, so I've started working with a trainer of my own. The program she recommended for me kicked off yesterday! She's mainly helping me clean up my eats. I've turned into a bit of a sugar monster, and I also wanted to be held accountable for drinking enough water and getting enough protein and veggies throughout the day. As a trainer, it can be really hard to listen to your own advice, and it's easy to get stuck in a rut of your own training styles and exercises. I'm so thrilled to be working with her, and I'm excited for this next step.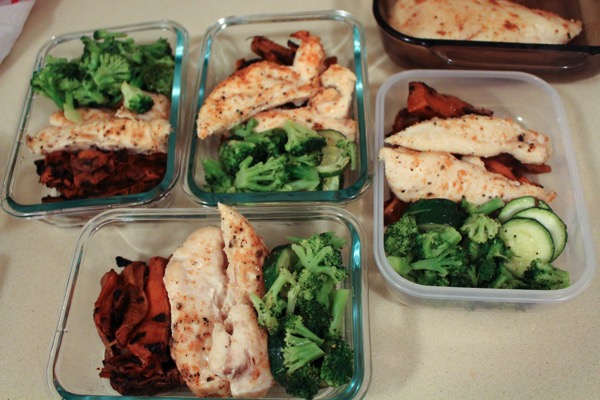 Steps to Lower My Sugar Intake
-Eating a lot more carbs than I'm used to, and also more frequently. I'm back to 5 meals a day (which I love) but had gotten out of the habit with everything going on
–Lots and lots of protein and carbs with more limited fats. I love that she included a healthy amount of fats, whether I'm having avocado, almonds, walnuts, nut butter, salmon, coconut oil, egg yolks, or olive oil.
–Whole, clean, foods. This is what I prefer because my skin glows and I have a ton of energy when I eat well. It's given me extra encouragement to plan and prep for the week. I'm enjoying lots of fresh produce, protein (chicken, fish, turkey, eggs), healthy fats, and grains.
–No sugar, except for one "refeed" meal during the week. Later on, I'll get more refeeds, but this initial portion is like a reset. The first day I wanted sugar ALL DAY. After the first day, I felt great. I actually woke up happily when Liv was awake instead of groggily shuffling to the coffee maker.
–5 days of strength training! I haven't done this in years, and usually prefer to do circuit-style workouts because they're quick and dirty. I'm also focusing much less on cardio. She didn't schedule any cardio into my plan since I've been teaching Zumba, and the superset workouts elevate my heart rate. Teaching barre corresponds with one of my leg days. I did my first leg workout yesterday, and it destroyed me in the best way possible. Walking lunges in a superset with single leg TRX pistol squats? Dude.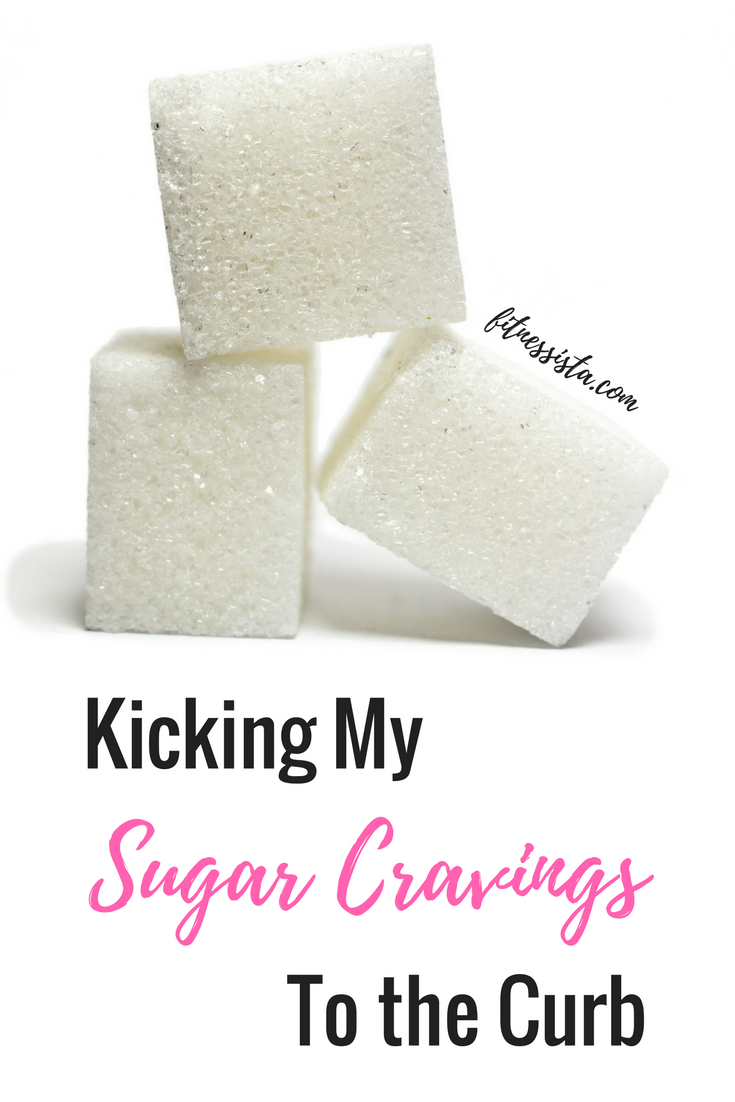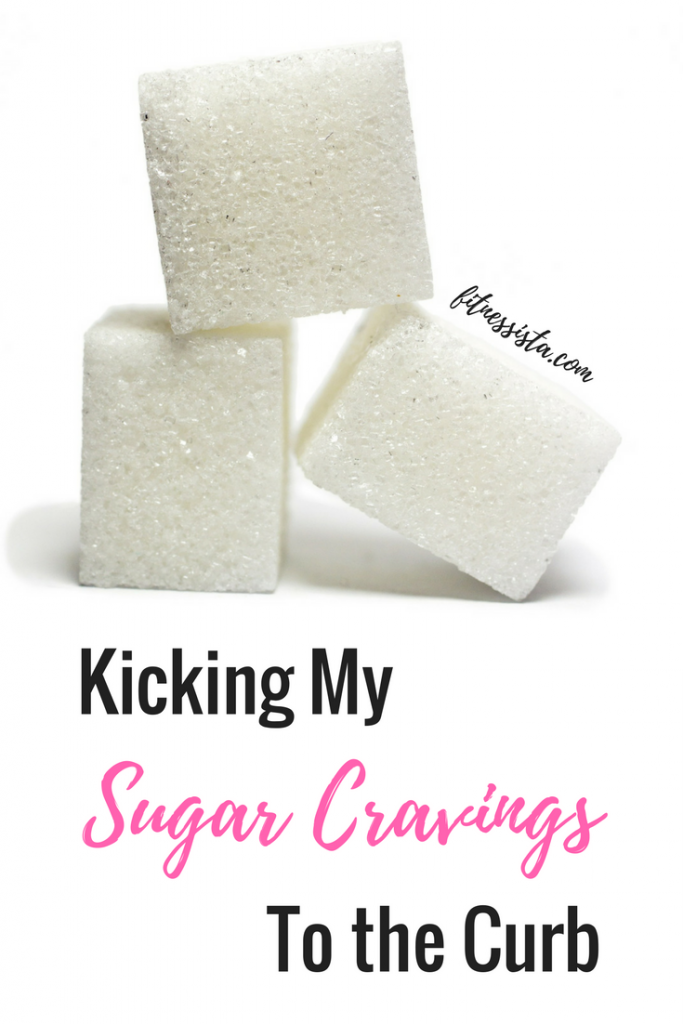 I'm going to hit the gym hard this month because my repair surgery is scheduled for March 30. (My doc is a busy lady and that's the earliest they could get me in. She's booked through the end of spring, but thankfully, they squeezed me into her schedule. I'm also praying she has a cancellation sooner, but if not, it's awesome to finally have a date.)
I got a question about why I've been vague about the surgery, and responded to it in the comments section that day, but wanted to talk a bit about it. I have just been calling it a repair surgery without going in to too much details, other than saying it wasn't prolapse-related (thankfully the prolapse is NBD now). In the future, I'll simply be referring to it as "my surgery" or the "repair surgery", but for those of you who are curious, here's the one-time more detailed discussion. Sooooo, please skip the rest of this post if it's not your cup of tea.
I have to have repair surgery from the birth. I've received second and third opinions, and the general consensus is that my tear from a giant baby was worse than it was made out to be, and was not repaired properly. A couple of other physical issues resulted which have to be fixed, but I'm putting my trust into my doctor to do an awesome job. I should be back to normal after the procedure.
This is why certain things hurt a lot (like spin), but other things haven't been as bad (like teaching barre, practicing yoga, and strength training). I've taught some Zumba classes, which don't feel amazing, but they don't feel terrible. While I'm not in pain all day, I'm in a lot of general discomfort. As you can imagine, there are some psychological effects, too. There's nothing like working hard to bring a baby into the world (whom you love like crazy), and then feeling "broken" afterwards. I really hope that this is the end of all of this. My doctor (an OB/Gyn specialist) does these types of repairs all the time, and she made it seem like it would be easy peasy. While I will have a recovery period, it won't be like giving birth again.
On a happier note, I'm focusing on all of the things to look forward to this upcoming spring. We're planning a Tucson trip, we have one day left on our 3-day Disneyland park hopper, and beach weather is HERE. I like to head down to OB to write, and it's become the usual spring tourist scene. It's awesome. Spring is a great turning point, and time of change, so I'm hoping it's the official change of some of the downer stuff we've been going through the past few months.
Thanks for sticking with me and hopefully this is the last time I have to write about my lady parts on the internet haha.
Who's going to hit it hard at the gym with me this month?!
xoxo
Gina