Hiiiiii friends! Happy Monday! Hope you had a wonderful weekend. Ours was a perfect mix of fun, relaxing, and productivity.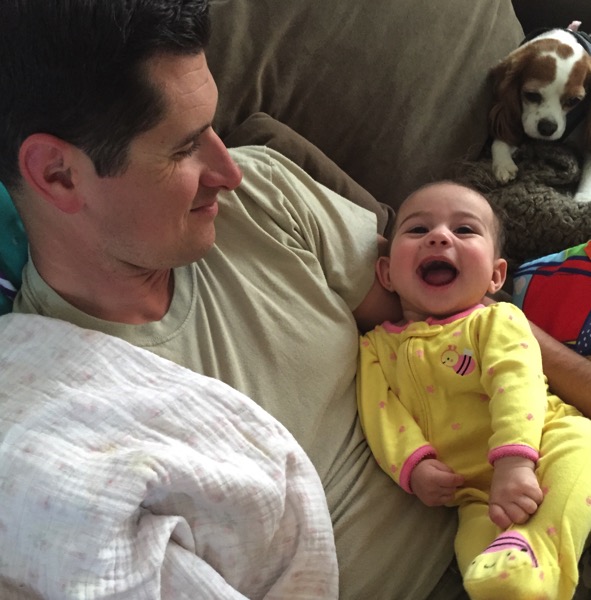 (The girls were so happy their daddy is back!)
We ordered takeout from OB Noodle House for madre's last night in town,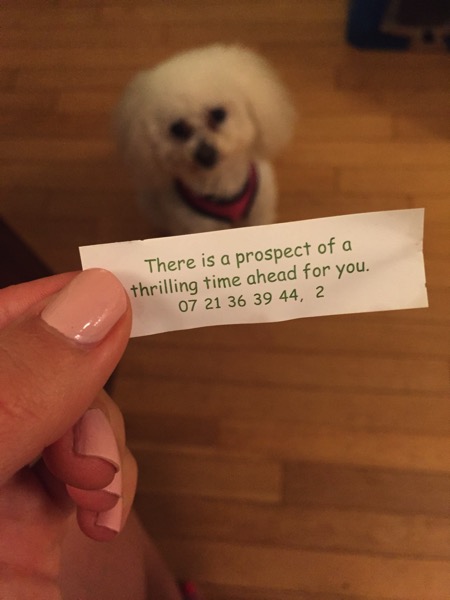 (Vegas, baby!)
we took a walk down by the ocean,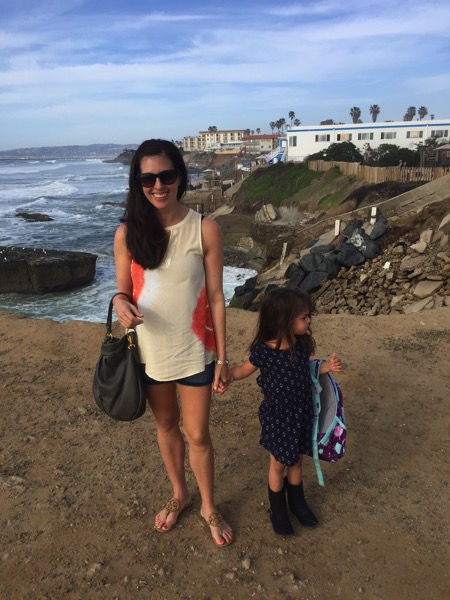 (Liv was still concerned because on the way there, the Pilot had to offer help to an inebriated person who had fallen down. #beachlife)
got a lot of meal prepping and chores done,
and the Pilot and I had not one, but TWO dates. It was such a great surprise! During the week, we're usually orchestrating the chaos and swooping in to help each other wherever we can. This means many conversations are like, "Are you heating the bottle?" "Hey will you please get me a burp rag?" "I started dinner. What veggies should I make with it? and "Will you please help Liv while I change P's diaper?" Any bit of time we find ourselves in complete conversations with each other is a treat.
Madre watched the littles for us while we grabbed an awesome lunch at Little Lion.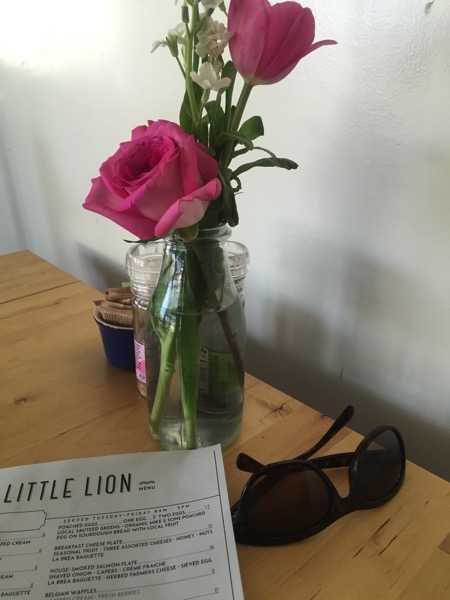 It's a charming and cute spot, with a wonderful menu. Sometimes the service is slow, so I recommend going when you have some time to spend. They have a lot of healthy options (like the best chia pudding with coconut milk whipped cream), and I was excited to try the superfood bowl. It had quinoa, black beans, veggies, flax and chicken with a lemon vinaigrette.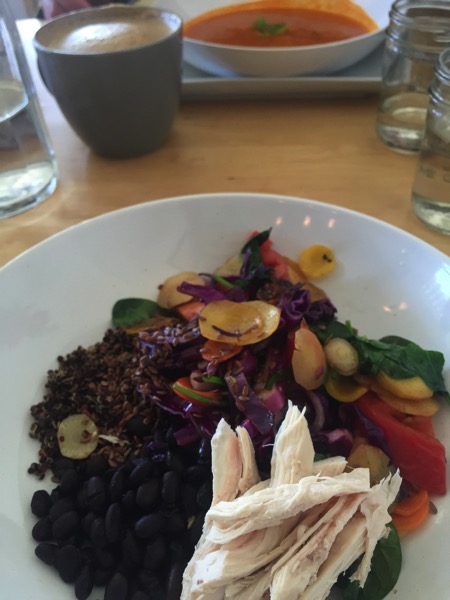 (It's hard to tell from the pic, but it was a good size. Not enormous, but not as tiny as it appears haha.)
We also got to get a little fancypants for Livi's school auction Saturday night.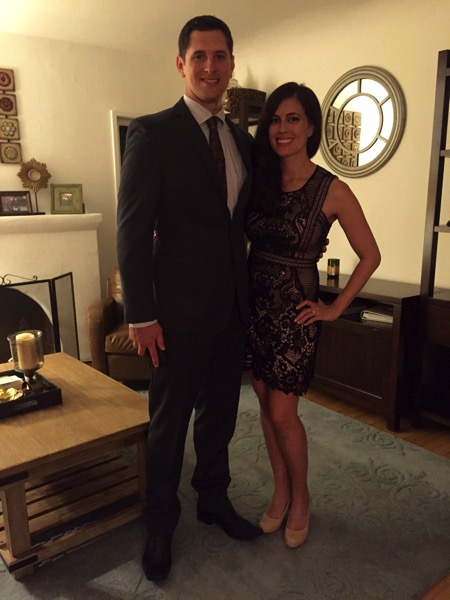 (Dress is from Miss Match on Newport, which is my fave place to shop for special occasion dresses. I'm hoping they ship because I'm not sure what I'll do without them when we move. The brand is Ark & Co, but I couldn't find it online. There are similar styles here, here and here.)
The auction was a BLAST. It was at the Horton Grand Hotel, which is a boutique historic hotel downtown. It has a very classic New Orleans feel, which was perfect for the Mardi Gras theme. Also, it's apparently haunted. A girl in the ladies' room was telling me that she was on a ghost tour and it was one of their stops! Must Google.
They had fantastic items for the auction (which was through Bid Pal) including class baskets, themed packages, vacations, and special outings/events.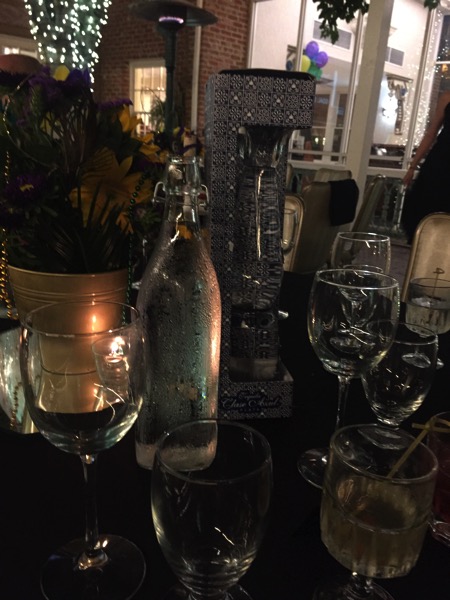 They also had an open bar. 😉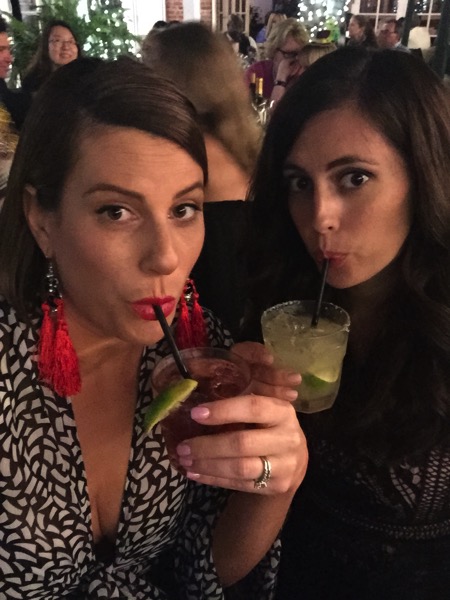 (With the beautiful Betsy!)
The food was pretty delicious, too. I filled my plate with salad, bean salad, sweet potatoes, cauliflower, gumbo and pasta.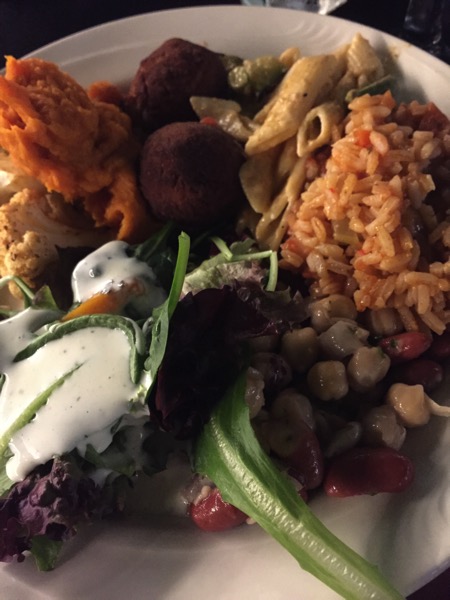 Pecan pie for dessert: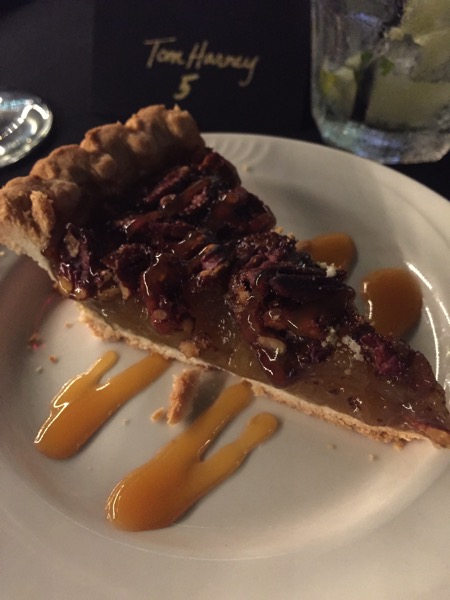 We didn't end up bidding on a ton of items -there were some serious bidders out there haha- but we did get a special outing for Liv. I think she'll love it! Even though we didn't go crazy at the auction, we were still robbed after leaving.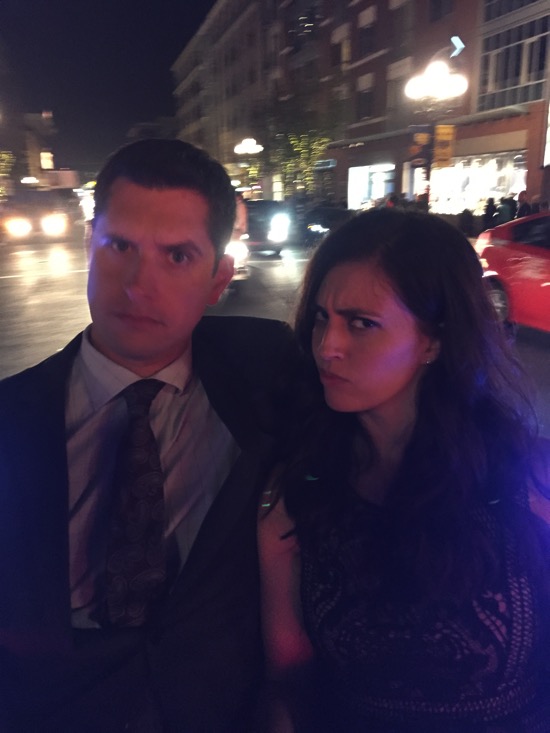 Ok, not really robbed, but a friendly tip for my San Diego friends or if you're visiting: BEWARE of the pedicabs downtown. (The little passenger carts with flashing lights that are towed by a cyclist.) We wanted to go to Shout House after the auction, but our heels were killing us (and Betsy's were like twice as high as mine). SO I had the brilliant idea to hail a pedicab. We all assumed it wouldn't be expensive since we were only going a few blocks. Welp, our driver took the long route and overshot it on purpose to circle back, but we were having a blast thumping down the street to rap music with the flashing lights. We finally got to Shout House and found out our total: $80 to go 3 blocks. Cool bro. At least we got some hilarious photos on the way?
Back to the Monday grind! Taking Miss P to the pediatrician for her 4-month shots (poor goose), and working on PBB stuff. I can't believe we launch next week!
See ya later today, friends. Have a wonderful day. <3
xoxo
Gina
Workout of the day:
Sprint ladder! Perfect for crushing cardio boredom. The speed blocks make it go by so quickly, and you'll be burning extra calories all day from the intense interval blocks.