Cauliflower Bread Grilled Cheese – A Low Carb, Extra Veggie Take On a Classic
I'm eager to share this awesome take on the traditional grilled cheese sandwich: Cauliflower bread grilled cheese! I know, right?
But first, ugh.
This is what happens when I say I like Daylight Savings:
-we all have an impossible time waking up and getting out the door this morning
-I forget Liv's gymnastics outfit at home
-I step in dog poo. Isn't it so violating when that happens?
Some good things from the day:
-BODYPUMP was awesome this morning. 🙂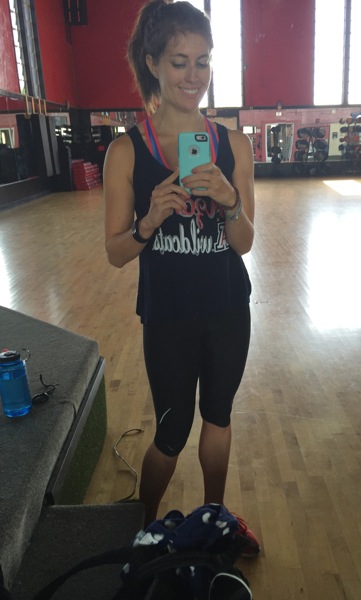 -I got to see a hand therapist for Thumbgate. It was GLORIOUS. They desensitized my thumb by putting my arm in a sleeve attached to a machine. The machine gently circulated warm air and ground corn husks around my hand and arm (it sounds weird, but it felt great). Next, I placed my hand in a bucket of stones and buttons and moved them around. Finally, I got some massage and ultrasound therapy to break up the scar tissue. It feels less numb/painful than it has in months.
-THIS SANDWICH.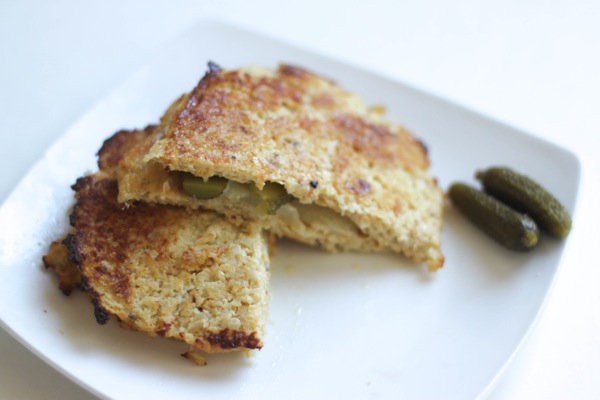 Cauliflower Bread Grilled Cheese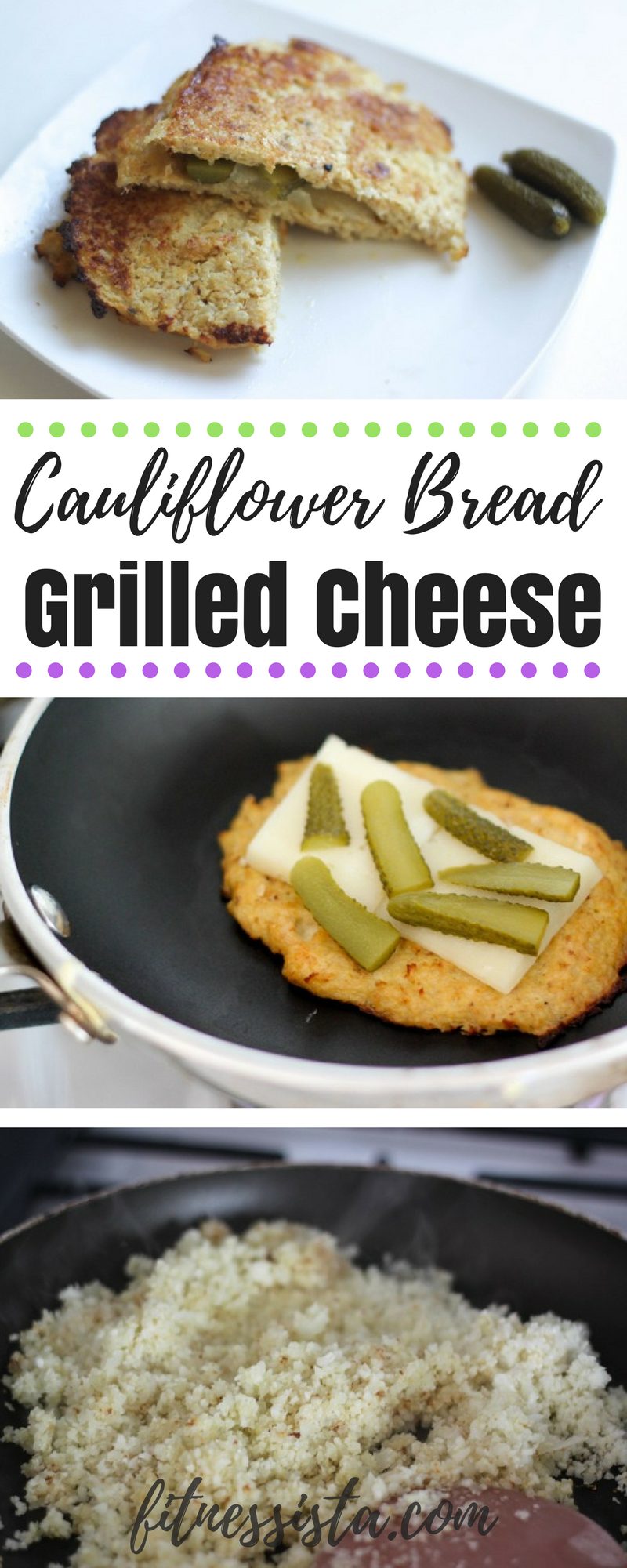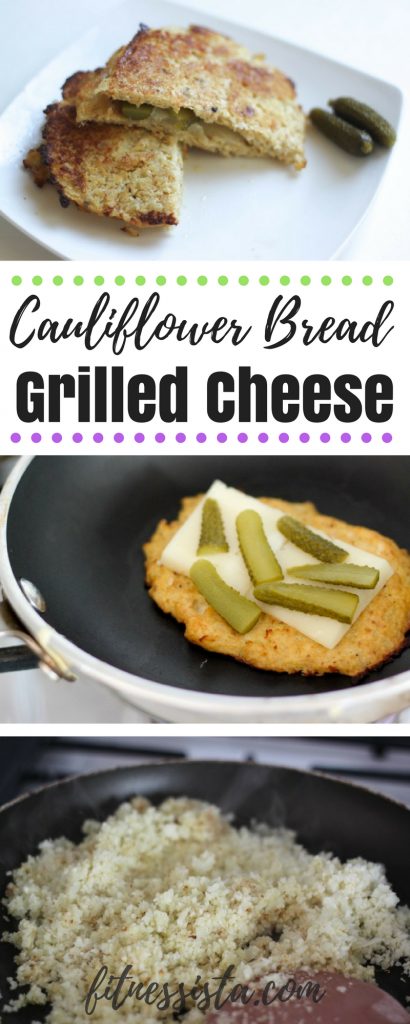 I've been doing a lot of quesadillas lately, and sandwiches on Paleo bread. When I saw this recipe pop up on Well+Good, the photos were so mouthwatering and the combo was so strangely intriguing, I knew I wanted to give it a try.
PS these little cornichons are delightful.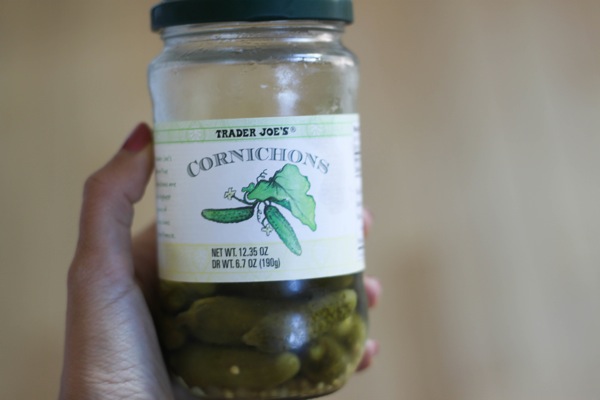 I followed the recipe pretty much exactly (using manchego cheese instead), but streamlined some of the process. There's no way I could spend 30 minutes making a sandwich (even when it's a really delicious sandwich). Trader Joe's sells riced cauliflower, which helps make it go a lot faster! Also, instead of sautéing for 15 minutes, I went for about 5,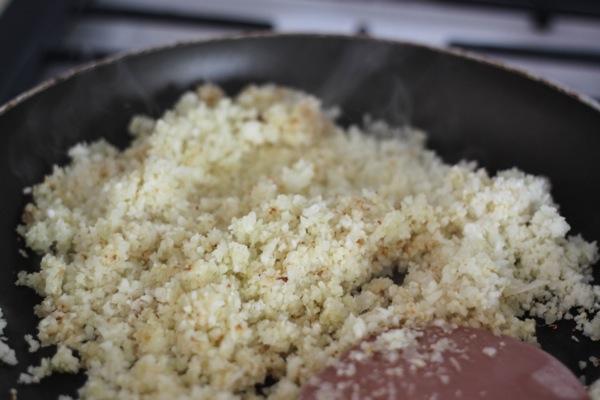 and used a clean dishtowel to strain the excess liquid. I also didn't allow 10 minutes to cool; just spatula-ed out of the pan, smeared some butter, and made the sandwich right away. It was amazing!! The cauliflower was light and fluffy, and gave a light sweetness.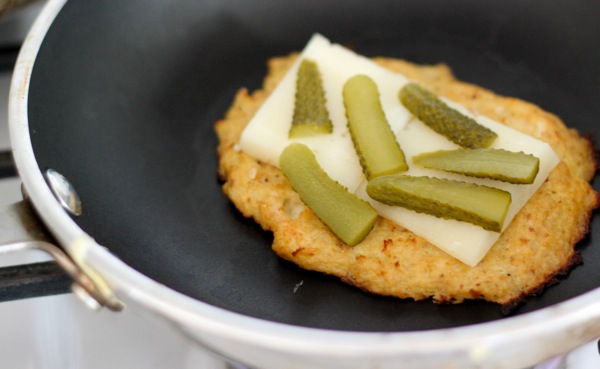 I layered the "bread" with manchego and sliced cornichons. It was a great snack and fantastic way to get in an afternoon serving+ of veggies. 🙂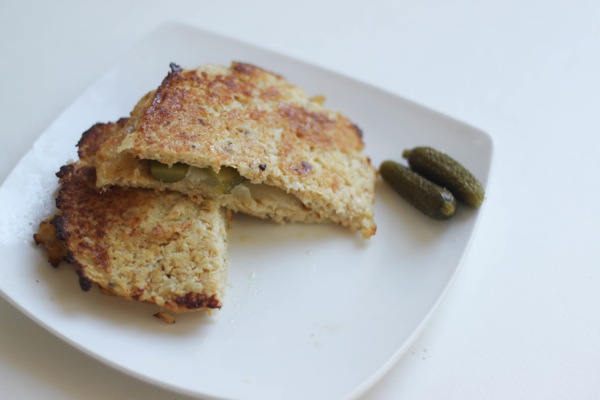 Now it's time to get ready for spin!
Hope you're having a wonderful day <3 Any DLS snafus? Anything awesome about your day? Delicious sandwich combos or fave Trader Joe's finds?
xoxo
G