Behold… the Chicken Beggar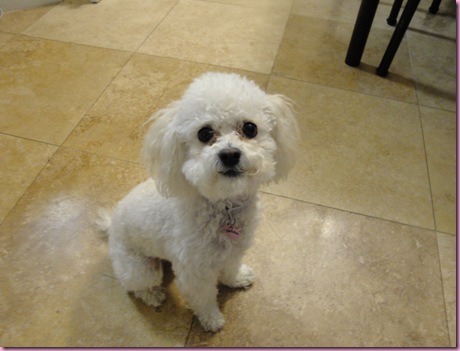 She goes into the kitchen, barks at the slow cooker, clanks her bowl and then walks over with a defiant and angry look on her face.
Because the dogs are so stinkin' cute, they each got a small piece of the engagement chicken, which I have to say turned out pretty dang good.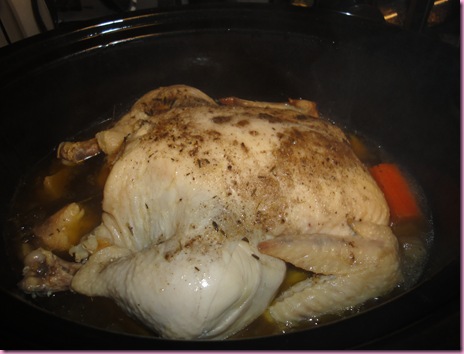 The pilot got home from work –and told me he PASSED HIS RIDE!!!!!!!- and was very stoked with how beauty-ous the casa smelled.
He was also excited to see that I made one of his favorite desserts…
DUMP CAKE 🙂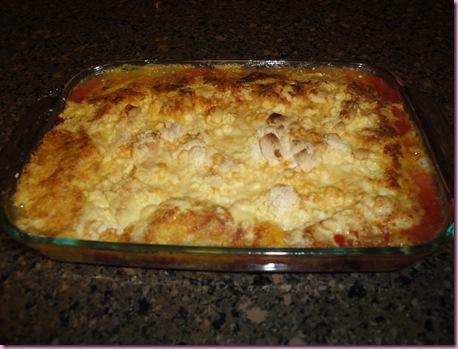 The name isn't very appealing, but I promise that it's incredible.The dump cake is a dessert from the pilot's childhood and I had to beg his stepmom for the recipe when we got engaged 😀 In a nutshell (cakeshell?) it's crushed pineapple, cherry pie filling, (almost healthy- there's fruit in it, haha) yellow cake mix and butter. Like a cake cobbler 🙂 I haven't made it since last May!
With the saffron rice: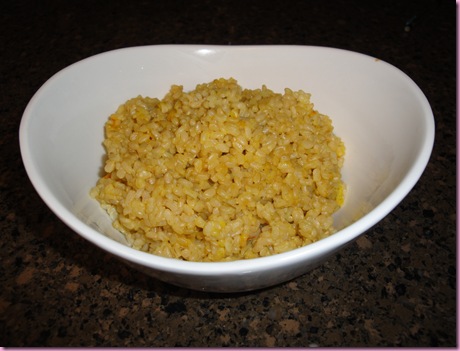 and roasted asparagus.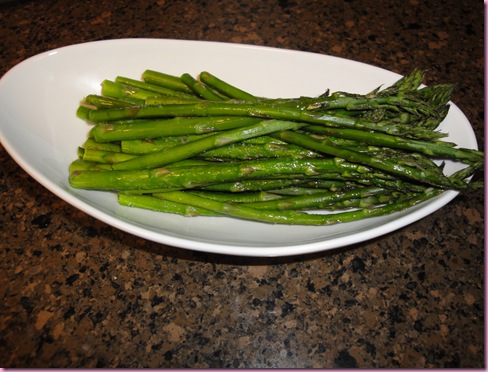 The pilot's plate: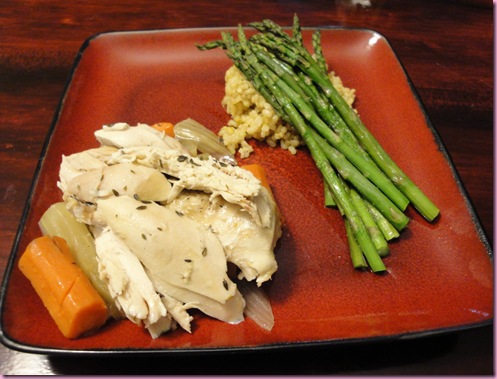 My plate: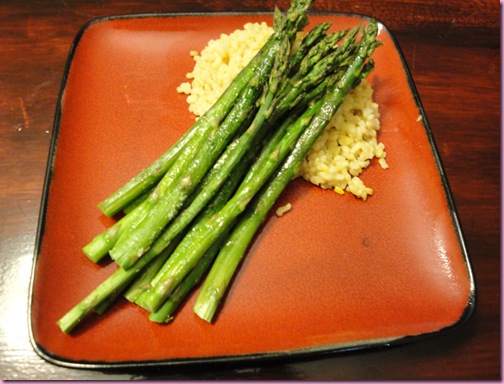 (*I wasn't very hungry. A lady hit me in the parking lot on my way home from work, so I was pretty upset about it. I'm not hurt- my back is a little sore- but my car is dinged up).
I'm off to celebrate with my pilot (who is now an Instructor!) and call it a night <3
xoxo,
Gina
Something to talk about: Online calorie counters.
I had a little fun with this one 😀
Randomly, I decided to dust off my old Daily Plate membership and see how Kristen's Chocolate Cherry Bomb shake compares to something ridiculously unhealthy.
Chocolate Cherry Bomb Shake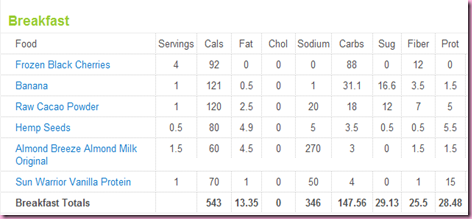 7-Eleven Style Breakfast

So as you guys can see, just from looking at the totals and not what the actual food is, the 7-eleven breakfast looks like it would almost be a better choice (even though the shake has way more fiber and protein). The shake, however, consists of raw, antioxidant and vitamin-rich ingredients and is FILLING, whereas the 7-Eleven bfast would satisfy me for about 5 minutes.
This is why online calorie counters, or any type of "counting", isn't always the best way to roll. It pays no importance to WHAT you're actually eating or how your body will be able to break it down and use the nutrients. Real food trumps processed food, fo sho.
Of course, many of you guys are already educated on this stuff and can take info like this with a grain of sea salt. I can also see how many of you would be able to use online tracking as a helpful tool- I used it for a couple of years. However, for the new-to-fitness-and-nutrition-Jane, I can see how all of this would be very confusing as how to actually pick "better food" by looking at the ingredients, rather than the macronutrient breakdown.
Have you used or do you currently use any type of calorie counting software??