Number 2??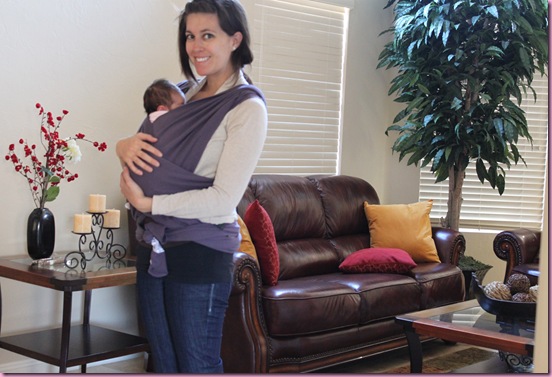 Not so fast…
One of the questions that every single medical professional has asked since we had the baby:
"Have you thought about birth control options?"
Even my homeopathic doc, whom I spoke with yesterday about milk production tips and the like said, "don't let your husband look at you the wrong way- you're Fertile Mrytle right now."
I've got the newest love of my life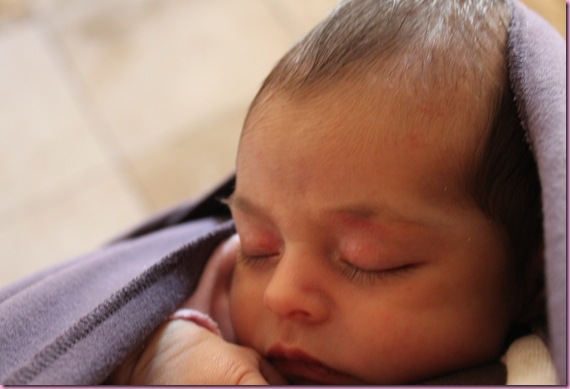 (she LOVES the Moby wrap!)
but I think we'd like to wait at least a couple of years until a sibling makes an appearance.
Birth control isn't prevalent at this second since I haven't been cleared to resume physical activity, but I'm not quite sure what we're going to do. I took birth control pills for 12 years, and while it's a fantastic option for many, I didn't like how it affected my hormones. I switched over to the Fertility Awareness Method two years before we got pregnant, and was hoping to be able to continue to use that method after the baby was born. Here's the thing, though: you need to take your temperature every morning, at the same time, after a full night's sleep. Since sleep and I haven't seen each other for a while, it's not going to work right now.
Breastfeeding is supposed to protect you from getting pregnant, but it's not foolproof because you can ovulate before starting an actual cycle without knowing. Tom nor myself are fans of condoms (TMI but they put a damper on things), IUDs freak me out a little bit, and I'd really like to avoid taking birth control pills again. I think that's smashing all of the possible options?
Did anyone out there have success with natural family planning while breastfeeding?
Of course, we'll do whatever we need to do, and if I were to get pregnant again as a surprise, it wouldn't be any less of a blessing <3
And honestly, a full night's sleep would be pretty close competition to mattress mambo right now…