Focus On: Half Marathon Training
Back in the fall, I set a goal for myself: I really want to walk/run the half marathon here at the end of March.
Now that we're in January, and walking is pretty much the only physical activity I can do for the next week and a half, I still want to go for it. So today let's talk about how to train for a half marathon.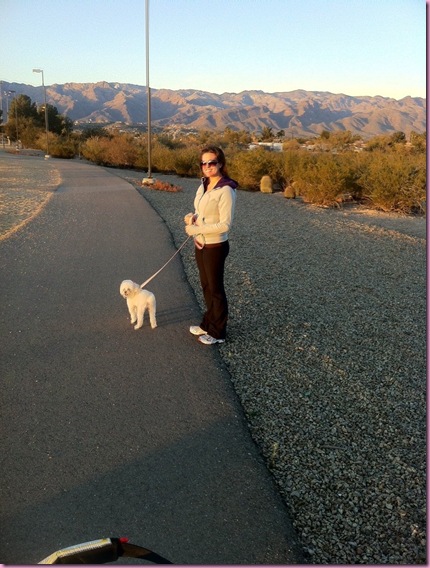 Back in the day, I was really into races and running. It was one of my favorite deployment distractions, and I looked forward to long runs and training with my friends. Races gave me something to focus on while the Pilot was away, and it was something I really enjoyed… until I injured myself.
With teaching and training, I overdid it and hurt my knee. And then I realized that I was getting a little too competitive with myself –I started to feel like every run needed to be better/faster than the last and I took the fun out of it- then I broke up with running.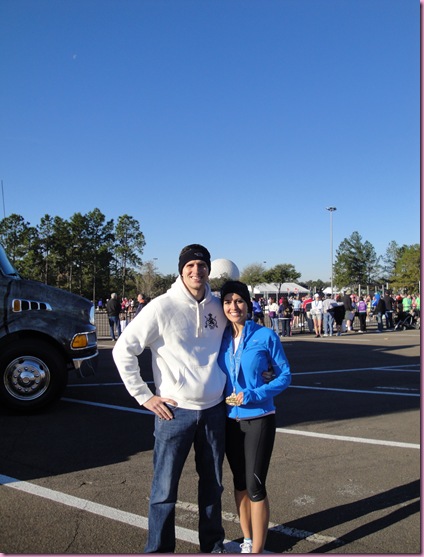 Since then, I've only really done HIIT sprint drills and Tabata– it's been quite a while since I ventured into long distances. When I got pregnant, I stopped running all together since I was no longer doing interval training, and it was the first time that I really started to miss running. Now, especially since we're in Tucson and have access to so many parks and trails, I can't wait to get back into it.
A popular Focus On request is half marathon training, and since I'm hoping to do another one this spring, here we go 🙂
Please keep in mind that I'm not a hardcore runner or coach, but if you have questions, seek out the advice of an expert in your area.
What is a Half Marathon?
13.1 miles of discomfort and triumph. You can walk, run, do a walk/run combo, run with a training group, friend, or solo. Many races also offer pace groups that follow a certain pace for the entire race. If you're interested in doing a half marathon, check out this website to find our near you.
I ran two Disney Princess half marathons (recap 1 and 2), and can't recommend the Disney races enough. They're extremely organized, there's a lot to look at –Tarzan in a loin cloth- and many people cheering you on along the way.
How to Train for a Half Marathon
One thing to keep in mind is to not overdo it with the running if you're just getting into it. Gradually add running into your schedule to avoid overtraining and injury. The best training plans include a balance of running, cross-training, flexibility, rest days and long runs. Hal Higdon is a popular resource for training plans, as well as Runner's World Smart Coach.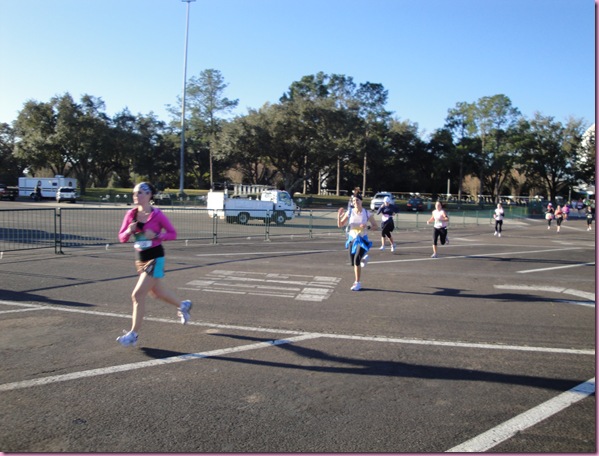 Half Marathon Training Tools and Tips

-The most important tool for safe running: high quality sneaks that fit well. Go to a local running store to have your stride analyzed and receive shoe recommendations. Different shoes are better-suited for different types of feet and strides, and you'll be surprised at how much shoes affect the running experience.
-Bonus: Garmin. I have a Garmin 305 and it helped my running immensely. It was so helpful to look down and know what my pace was and how far I've ran.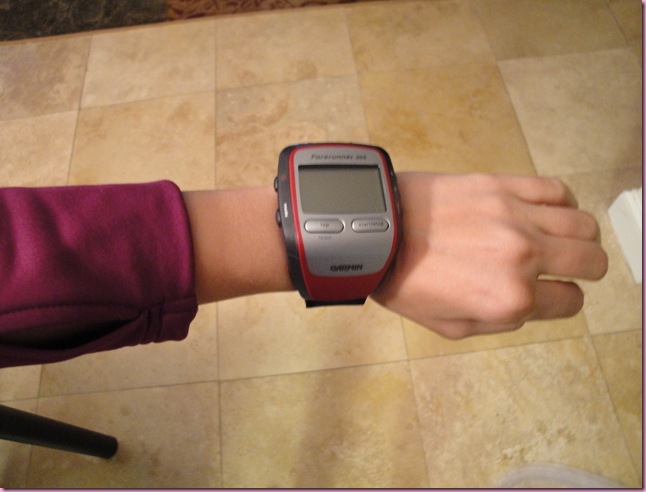 -Clothing, music, fuel: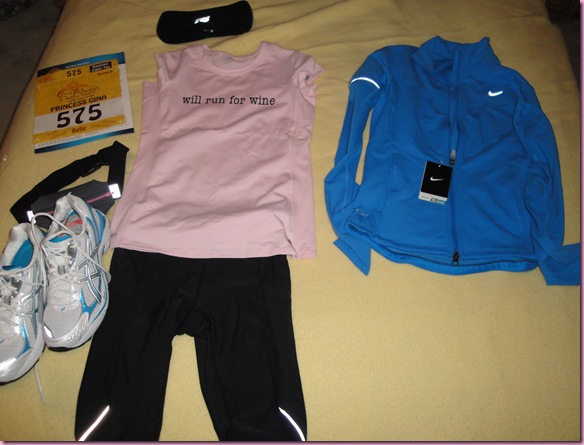 Never run a race in new clothing that you haven't tested out before- I've tried that before and it was chafe city. Load up your iPod with your favorite power music, and make sure to practice fueling yourself along the way. Many people can't stomach the gels or shot bloks, while other people can only drink water, some like Powerade or coconut water. You definitely need to figure out a type of fuel that works for you- 13 miles is a long way to go without carb or electrolyte replenishment.
My fave:
Honey stingers (for mile 7 or so) and Heed with water in the Camelbak
My training plan for the half marathon in March is going to be a little different since I'm just getting back in the swing of things. My cardio endurance is there since I can teach classes for 2+ hours, but the mode (running) has been MIA from my life for quite a while. I'm going to add in one walk/run day each week as soon as I'm cleared for physical activity and go from there.
Have you ran a half marathon before? Any tips to share?
Hope everyone has a great day!
xoxo
Gina