Hi guys! How's your day going? Keep those giveaway entries coming! Awesome prize this week, too 🙂
Bella and Caro wanted to say hello and show off their new haircuts.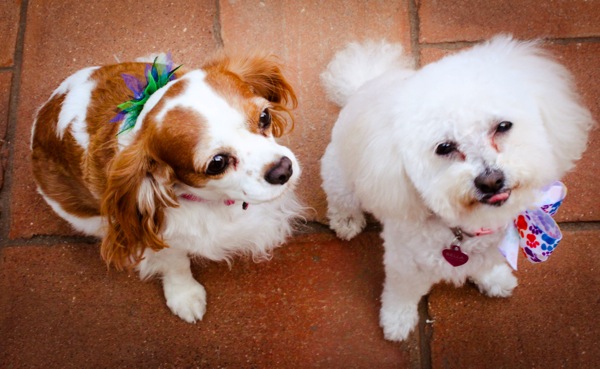 We found a new groomer -she is AMAZING- and she texted a picture of Caro lounging while she was getting her haircut. Apparently Caro fully appreciated the spa day atmosphere, and Miss Bell is just as sassy as ever. I love that people at the dog park are shocked to find out she's 7 years old; lots of energy and spunk in that little dog. Bell's been doing this thing lately where she jumps off the bed in the middle of the night and can't get back up, so she scratches and whines until I pick her up and put her back in bed. Today Liv and I got her a comfy bed to put on the floor and (hopefully) she'll find a good spot after she jumps down? I have to say the pet stairs in the Sky Mall magazine are looking pretty appealing right about now 😉
Last night was a lovely evening and perfect way to celebrate the first day of summer: dinner on the patio, a walk to the Italian bakery and a movie. So good.
The Pilot's famous jalapeño turkey burgers: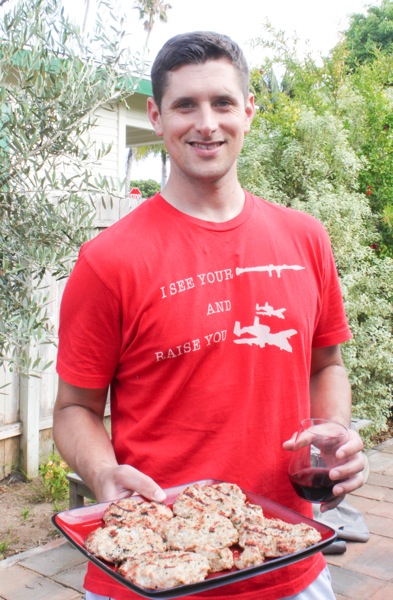 along with a mountain of sweet potato wedges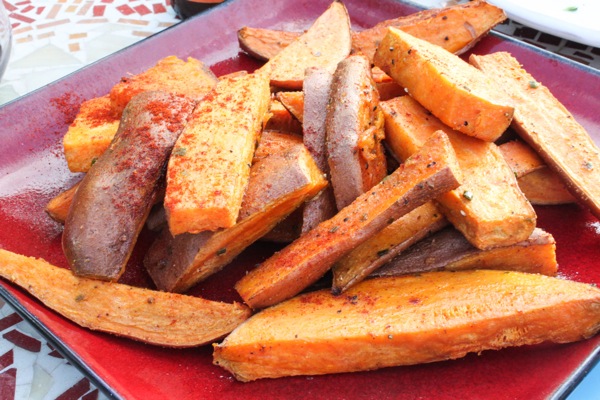 (with coconut oil, salt, pepper, pipelchuma, chives and smoked paprika)
and crispy, garlicky kale chips (aka easiest way to get a toddler to eat a ton of greens).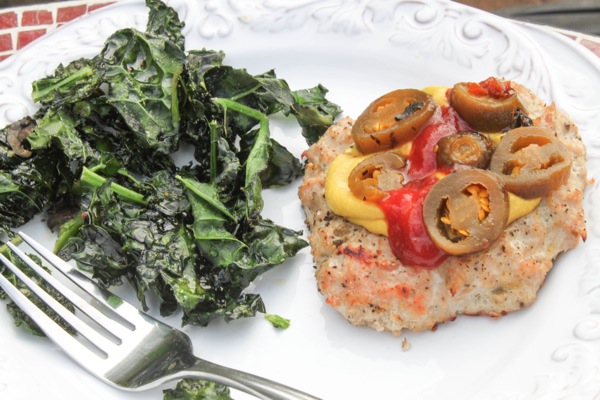 Speaking of greens, I've decreased to coffee intake majorly in favor of green juice and green tea. My eye twitch was getting a little creepy, so sleep became a huge priority again and I decided to limit coffee to maybe one cup if I really need it, and do green tea instead twice a day. The eye twitch was gone within a couple of days.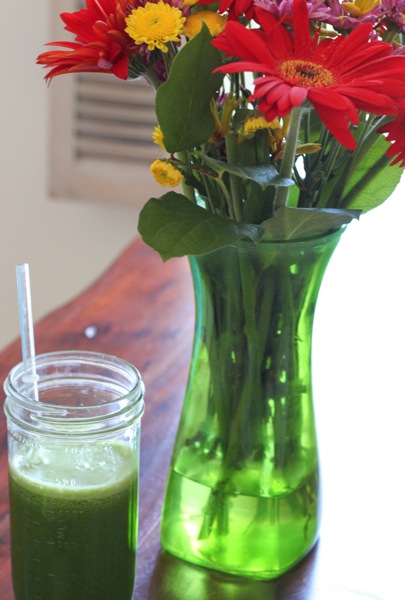 (Todays combo with apple, cucumber, spinach, kale, parsley, ginger, celery and lemon)
The title from this post comes from a little surprise I got yesterday: we found a gift card from my nana to Home Goods (aka one of the best stores ever because they have ALL THE BUDDHAS). I'm a bit of a gift card hoarder because I like the save them for PCS assignments. Whenever we move, we seem to always need random house stuff, so by saving gift cards, it's like a fun housewarming present when we get to our new location. This particular gift card was somehow separated from the rest and was found t was in Liv's treasure chest, which houses all of her cards and momentos from the hospital.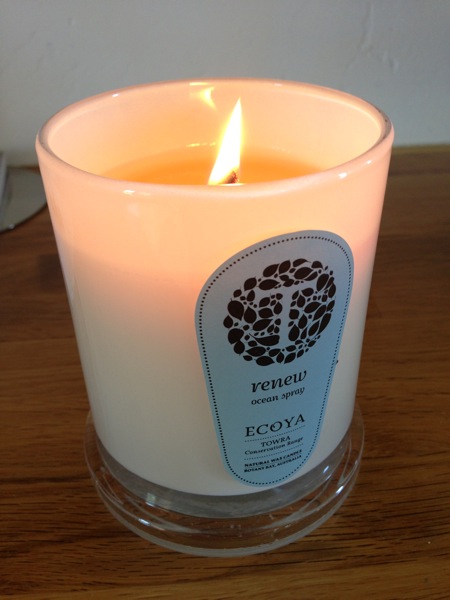 (New candles + some fun decor stuff)
Just got home from teaching Zumba and about to enjoy dinner with the fam.
Hope you're having a wonderful Monday!
xoxo
Gina
Fellow gift card hoarders in the house? Awesome tips for kiddos to eat greens? A green smoothie, juice, kale chips or zucchini chips usually do the trick for us.