Summer Shape Up 2014 Week 2 Giveaway!
Morning! Happy Monday and happy Week 2 of the Summer Shape Up! You're all CRUSHING it so far. Keep up the amazing work and the awesome check-ins (#summershapeup @fitnessista @fannetasticfood). It's been a lot of fun to see your accomplishments and read your feedback this past week <3
Just learning about the Shape Up? You can join in at any time. Check out the intro post here!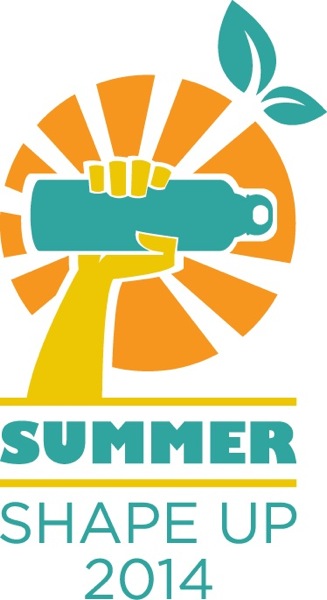 Thank you again to all of you for your participation, and to our awesome sponsors for hooking it up with giveaway opportunities throughout the challenge.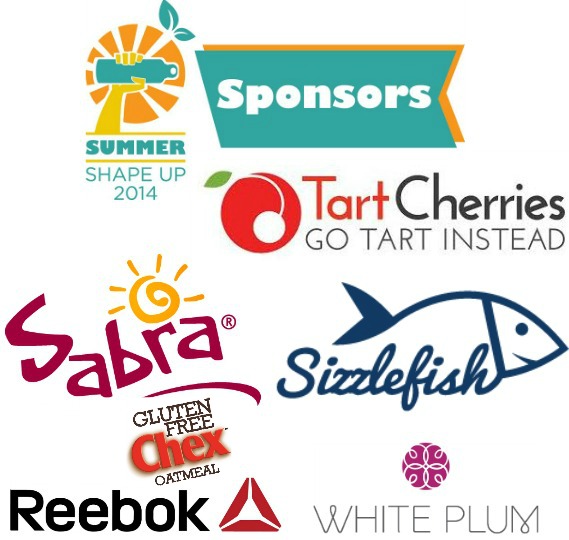 White Plum and
Congratulation to last week's Skyscape giveaway winners:
(all winners on the blog are picked via random number generator unless otherwise indicated)
Michelle P. : checked in multiple times, but the winning comment was "Steady state today!" from the intro post 🙂
@kimmiekonks: from Instagram!
Maria: winning comment was "today I took a BodyPump class and ran 5 miles!"
All winners have been contacted 🙂
This week's giveaway is courtesy of our friends at the Cherry Marketing Institute.

Even though I've always been a fan of tart cherries -they're a refreshing and antioxidant-rich summer fruit- I've recently learned about the benefits for athletes. Soreness after a workout is caused by a combination of inflammation, muscle damage and oxidative stress. Research suggest that the natural compounds in Montmorency tart cherries, including anthocyanins, may aid in faster recovery, decreased muscle pain, and less muscle damage when consumed prior to working out, as well as after. Recent studies have suggested that tart cherries not only reduce inflammation, but can aid in recovery following strenuous exercise. Cheers to that! We can all meet for a virtual tart cherry juice date after the Week 2 workouts, k? 🙂
One of my favorite acai bowls uses tart cherry juice as the base; it's perfect after a long run.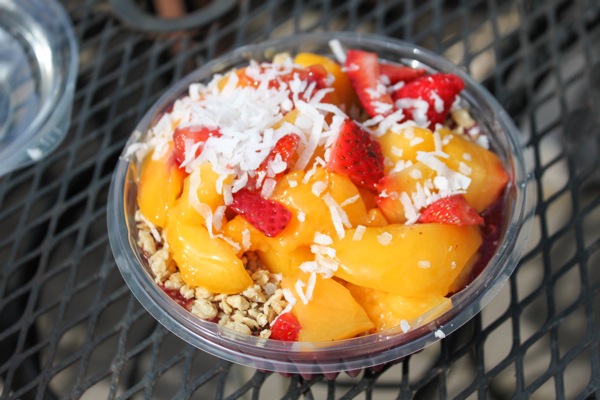 To reap the benefits of tart cherries, you can enjoy the frozen variety (they'd be amazing in a chocolate-cherry smoothie), dried tart cherries (instead of cranberries in these trail mix muffins) or the juice (in a homemade acai bowl). Anne also included a couple fun breakfast smoothie and snack tart cherry recipes in the week 2 meal plan to get you inspired!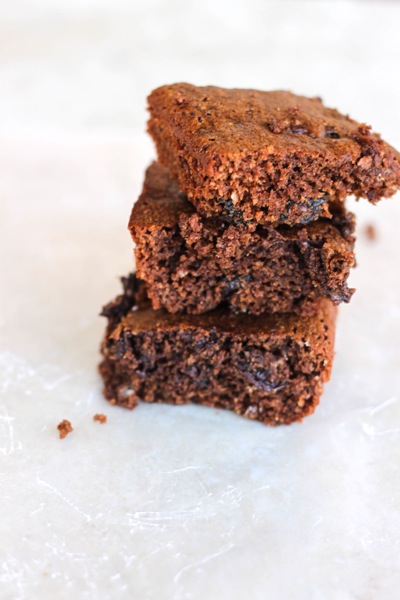 You can find tart cherry juice or juice concentrate in the supermarket or you can buy it online. Mix it with water or take it straight!
Our tart cherry friends are offering one lucky Summer Shape Up participant a grab bag of the following items:
Fitness bag (in red)
Headbands (in white/black)
Water bottle (in Chili Red)
Jawbone Up (in red)
Tart cherries; dried, juice and concentrate
To enter this giveaway, leave a comment each day on the Week 2 Workout page (<—click to enter) with your daily workout. You can enter once every day from now until next Sunday (6/29) and I'll announce the lucky winner in the Week 3 post.
Here's to a successful and sweaty Week 2!
xoxo
Gina