Hey hey! Happy Wednesday! How's the week going? Hope that you're enjoying the morning! We're just hanging out here at home before I teach barre later today.
Yesterday was our back-to-normal post-vacay day which meant lots of catching up around the house and unpacking. Thankfully, I did all of our laundry before leaving Tucson, so we had suitcases full of clean clothes. Clutch. It's less depressing to return from a trip without a mountain full of laundry.
I caught a Peloton spin class and did a quick strength circuit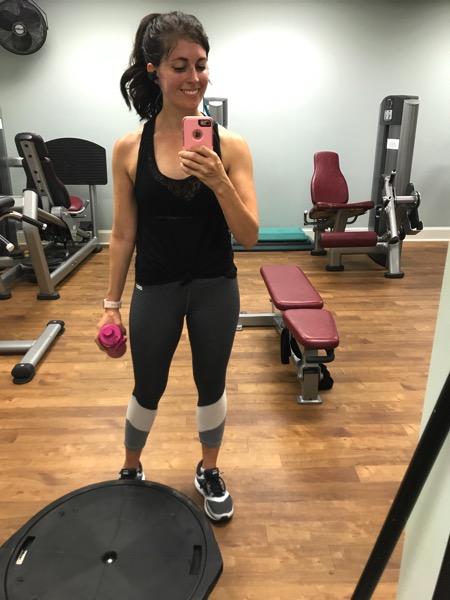 (my whole body is so sore from filming the Winter Shape Up videos on Sunday!)
and made Ina's Lemon Skillet Chicken for dinner. We've decided that a house is finally a home when we've made this chicken. The herbs on top take it to the next level, and even the girls request seconds with the sauce scooped on top. We enjoyed the chicken with roasted red potatoes (the frozen Alexia ones) and arugula + parmesan salads (with salt, pepper, lemon juice and olive oil).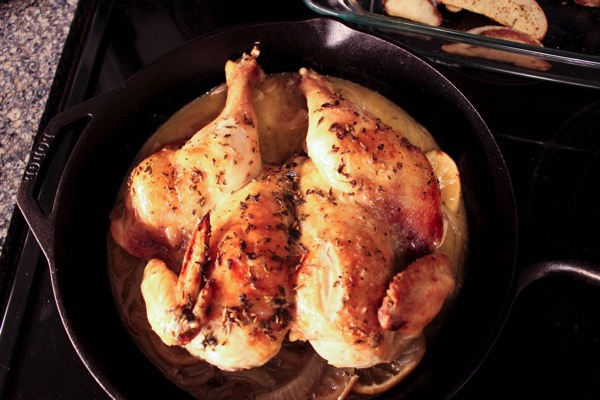 Pro tip: I don't love to butterfly the chicken – we all know that my knife skills need some work. The Pilot usually does it but I knew he was working late – so I asked the butcher at the grocery store if he'd mind doing it for me. He said they can separate packets of meat and cut however we'd like. I think they may get sick of me at the butcher counter.
So last night I was craving a cheese board to go with This Is Us (I think we need a discussion support group) and remembered the epic one that Kyle made this weekend. He even charred the grapes. So fancy.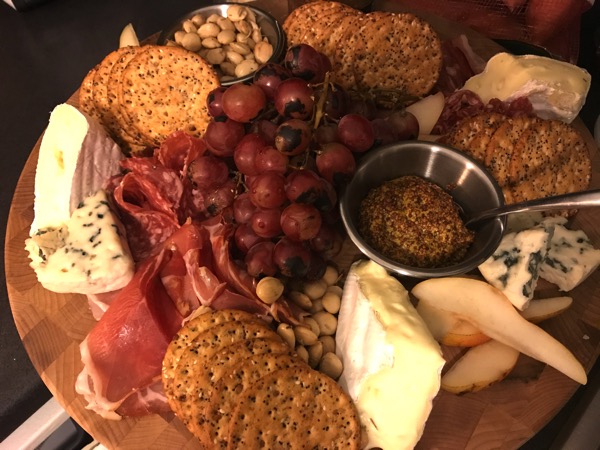 We had SO much fun hanging out with everyone. We watched the sad basketball game (poor Wildcats), caught up on life, and the boys started playing the "I can't believe Gina hasn't seen this movie" game. They get a kick out of it.
When we're with friends, the conversation will occasionally turn to the fact that I haven't seen a lot of classic movies. This usually happens when someone will yell out a common phrase or one-liner and everyone falls on the floor laughing while I sit there silently with a blank stare on my face. Or sometimes, I'll give a small laugh while trying to mask my obvious confusion. I wasn't totally sheltered – I've seen all of the girly movie classics + an obscene amount of old Broadway musicals – but somehow missed out on the movies that apparently "shaped our adolescence" or something like that.
Some of the ones on the list:
The Goonies
All of the Star Wars movies
Indiana Jones
Gremlins
Back to the Future
Good Will Hunting
Shawshank Redemption
Fast Times at Ridgemont High
Flight of the Navigator
Karate Kid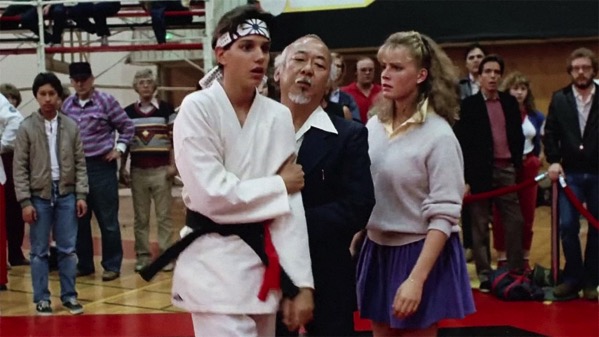 I don't usually watch a ton of TV – usually a show every other day or so and it's on in the background while I'm working – but that doesn't mean I don't like it. I LOVE IT. This realization occurred after my surgery. I watched an ungodly amount of shows and Netflix and thoroughly enjoyed it. After surgery was also when I saw Steel Magnolias for the first time with my mom, who has seen it many times. (Another one I'd missed!) It was soooo great that we watched it again the next day.
Anyway, I think I'm going to finally hit some movies on this list. I was thinking the Pilot and I could have a movie date each weekend in December and watch one during a weekend evening with some vino. (Which ones are the best?)
So, tell me, friends: are there any classic movies you haven't seen? What are your top 5 favorite movies of all time? It's tough to narrow it down, but The Wizard of Oz, Love Actually and A League of Their Own are up there.
Have a great day and I'll see ya in the morning with a fun way to spice up your December workouts!
xo