Today, I put my favorite radio station on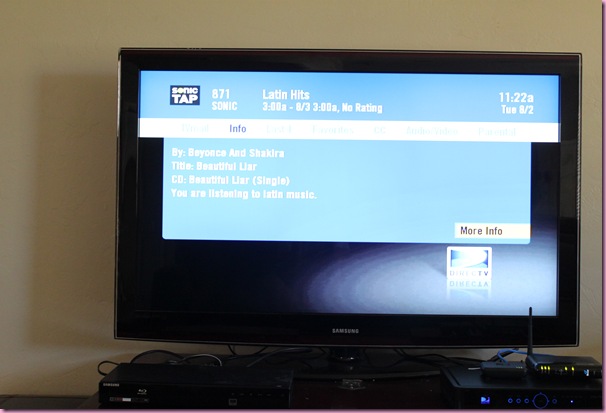 (Latin hits FTW)
and tackled one of my favorite rooms in the new casa: the closet.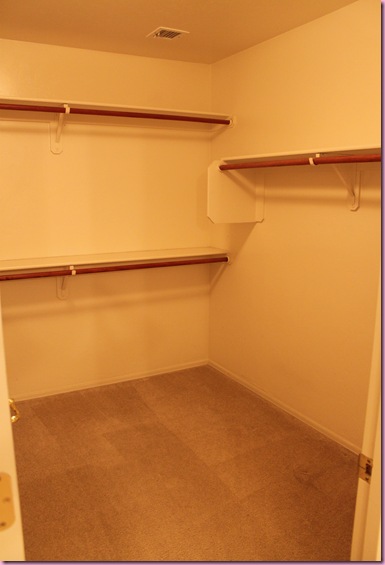 (It's also on my 10 Ways to Make August Awesome list) 😀
It was a little bit of a challenge because I had to sort through a hefty amount of clothes, many of which I haven't seen in a year.
I think I made it work 🙂
My half of the closet (so far):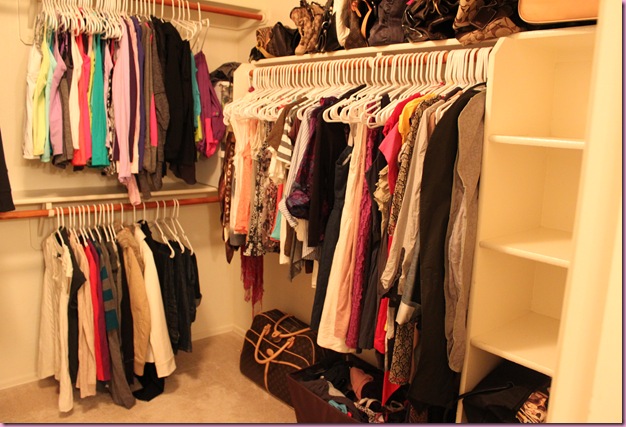 Of course, I'm not a closet organization expert by any means, but here's how I've always done it.
1) Separate clothes into "types": storage (August is a great time to store the super summery stuff until next spring), dresses, shirts, athletic, etc.
2) Make a "donate" pile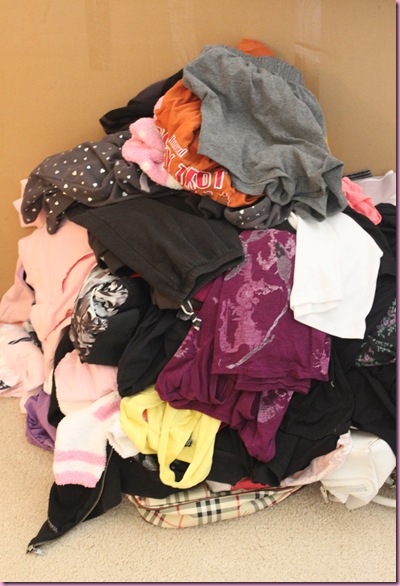 and a "sell" pile for consignment stuff.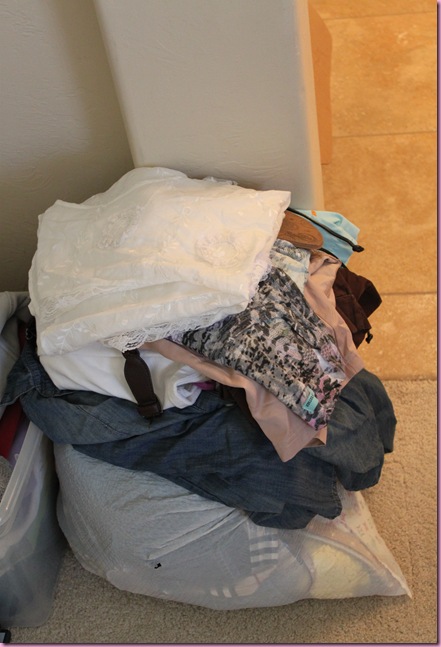 3) Find a good spot for the storage stuff you want to keep but may not need for a while, and figure out where everything is going to go. Here's my set-up:
Athletic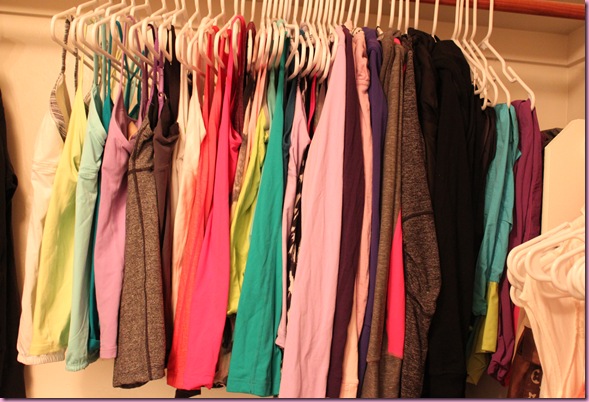 aka the wall of Zumba and lululemon 😉
Thin strap tops –> tanks –> short sleeve —> long sleeve —> jackets —> pants
Cold weather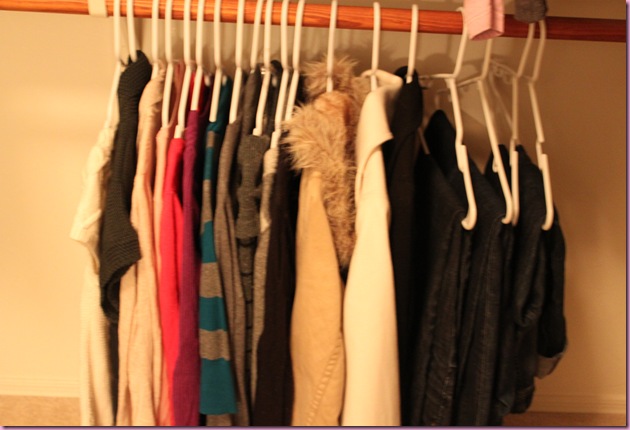 (I don't go too crazy on the winter clothes since it doesn't get too cold here, and for jeans, I have 5 pairs: a boyfriend cropped, skinny cropped, two skinny pairs and a bootleg pair)
Everything else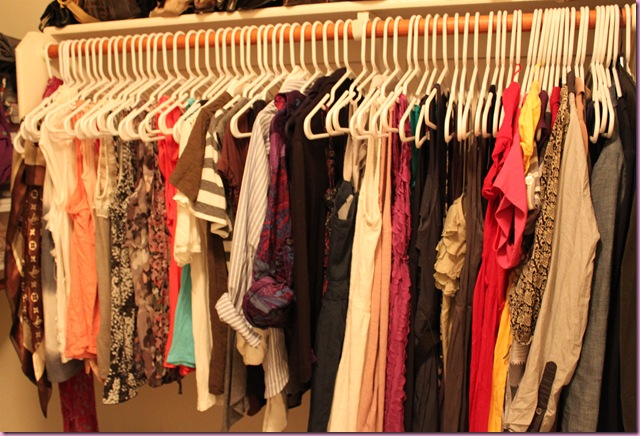 tanks —> tees —> button-ups —> dresses —> maxis —> blazers
I also have 6 of these stackable plastic containers where I store the folded stuff, like shorts, swimsuits, unmentionables (seksi in one drawer, athletic in another), pajamas and socks.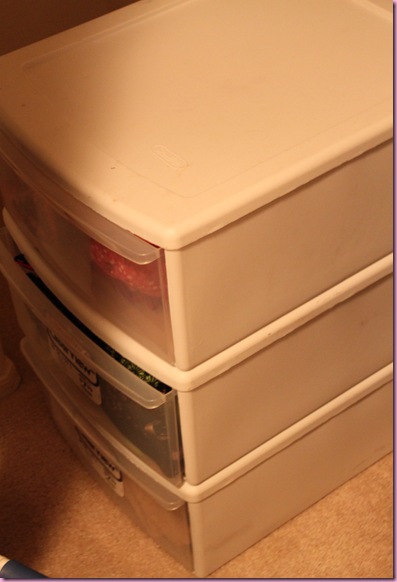 4) Organize by sleeve length and color. It only takes an extra second and makes everything so much easier to find!
I do the ROY G BIV thang and tanks to long sleeves.
5) Purses are up top, hamper is on the floor, but I have a couple of things I have no idea what to do with.
Shoes: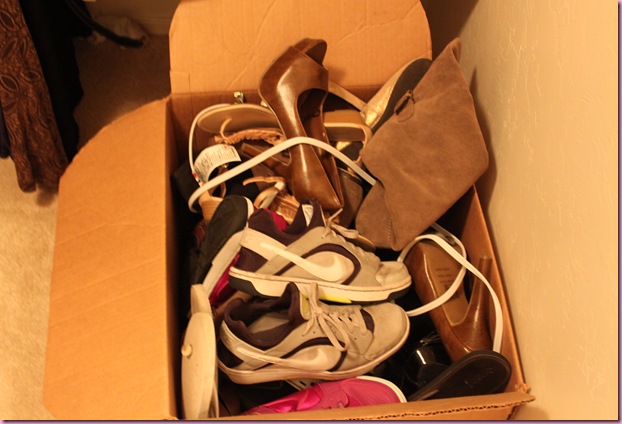 There's a nice built-in shelf, but when I try to organize the shoes in there, they look weird.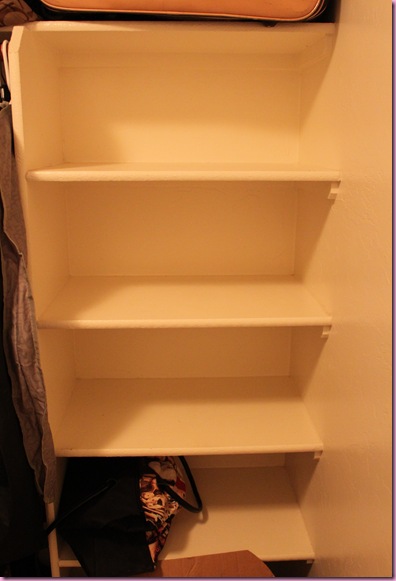 Any ideas??
Also: jewelry. I've never really organized my jewelry, and it always ends up in a tangled mess (which makes the Pilot cringe). Should I roll with a jewelry box, or is there something else I can do with it?
Ideally, I'd like to build an island in the middle of the closet, so I can store my jewelry on top and have drawers for the Pilot's ties and nix the plastic containers. In the meantime, let me know if you have any ideas! (feel free to link away to awesome storage/organization products too)
Do you go through your closet on a regular basis? 🙂 What's your absolute, 100% favorite thing in your closet?
Mine is the Badgley Mischka dress that my aunt saved the day with for the LA Gatorate launch party: