A Fit and Social Lifestyle in College
Morning! How's your day going so far? Hope you're having a lovely day <3
Last night, I decided to make one of my all-time favorite salads: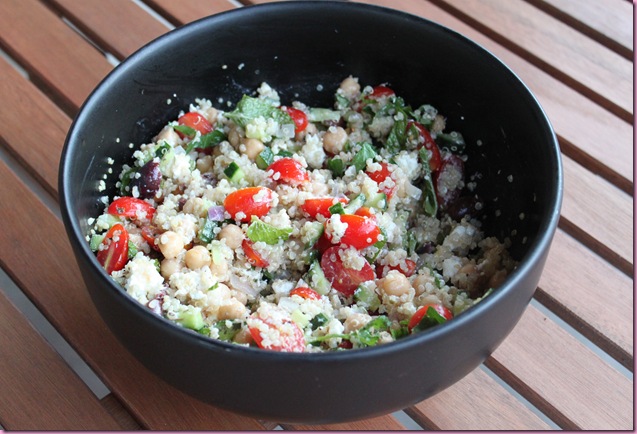 Greek Quinoa and Chickpea salad!

The ingredients:

-cooked quinoa

-sliced grape tomatoes, kalamata olives, chopped cucumber, chopped bell pepper

-fresh parsley + mint

-goat cheese 😀

-seasoned with: lemon juice, olive oil, garlic, oregano, sea salt and pepper
I enjoyed mine salad beast style: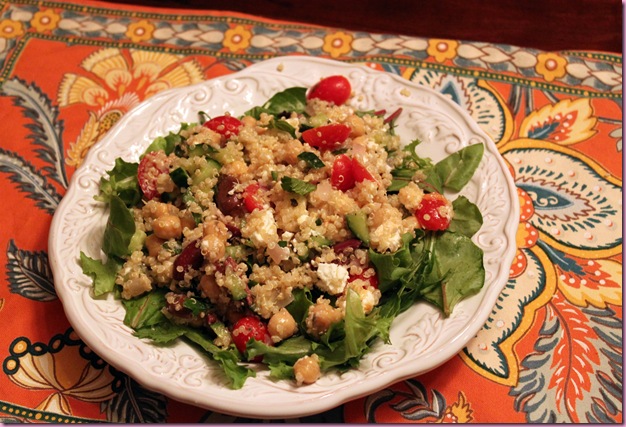 and the Pilot had a bowl of quinoa salad, along with organic chicken and salad greens.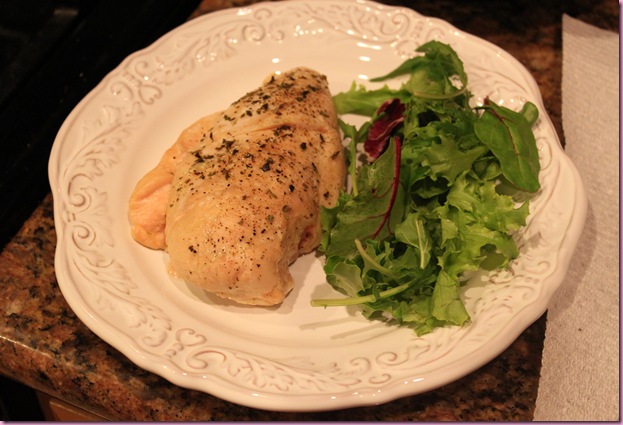 We dined al fresco, with Bella at our feet, wishing and hoping for some crumbs to fall 😉
She eventually gave up and came inside to pout. She wouldn't even look at the camera.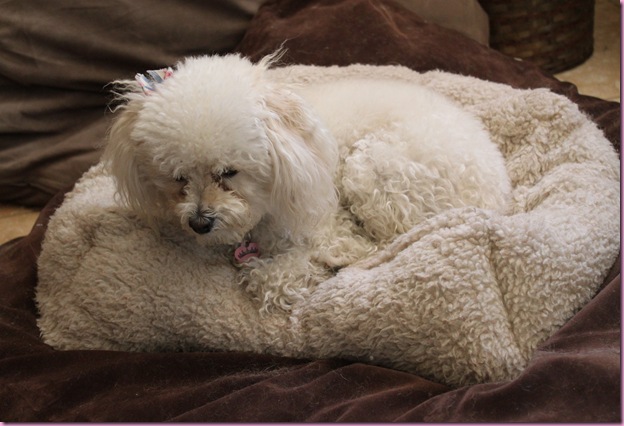 (of course, we ended up giving her some bites of chicken when we were finished eating)
So since August is here (and it's going to be AWESOME), and many readers will be heading back to school the end of this month or early next month, some people may be wondering how they're going to maintain the fitness routine they've stuck with over the summer in addition to studying and fun, college-y things 🙂
Here's a snippet from an email I received yesterday:
I'm an undergraduate in college with a bit of a unique situation, as I both work and go to school full time (though I'm almost done with the school part — graduation in May!!). I do this because I am 1) super ambitious, 2) probably rushing through life and 3) not in love with the traditional college life…mostly partying. However, most to all of my friends are still in that booze-cruise, binge-drink lifestyle that I don't at all disagree with, but I know isn't for me. I want to wake up at 5:30am and get in a beast workout. Essentially, the only thing I want spinning is my cycle, not my head, and the only thing I want to make me feel like barfing is too many burpees, not to many beverages. 😉 Do you have any advice for how to manage being social with the out-till-3am friends while still working on getting in the best shape?
That is very much how I felt during college.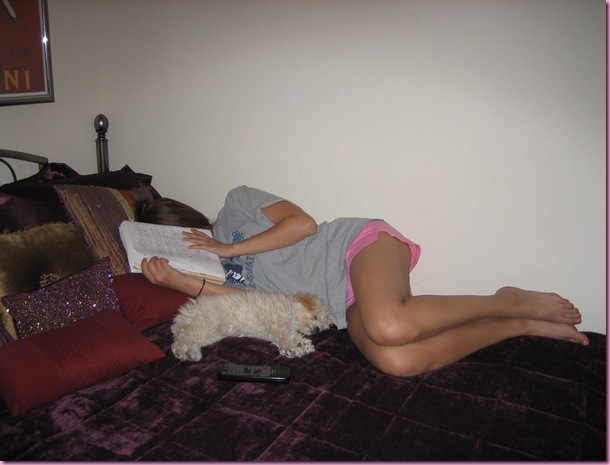 (Junior year, studying with baby Bella)
I worked 2 jobs (teaching at the dance studio and retail on the weekends), danced every night, and my grades were the #1 most important thing to me. After losing 40 lbs my freshman year of college, I really didn't want to unravel my hard work by constantly boozing it up, or let my grades slip from staying out too late instead of studying. It was also difficult because many of my college friends were hardcore partiers, and I didn't want to seem antisocial by declining their constant invitations to party and hang out.
Some tips that helped me:
-Pick one night each week to go out super late, and have the next day be an "off" day from the gym. This way, you can still go out and enjoy a late night without the thought of a long run or crazy training sesh looming over your head.
-Instead of overdoing it on the drinks, have one, sip it slowly and then roll with club soda and lime the rest of the night. Usually by this point, other people are so doneski that they have no idea or care as to what you're drinking. [<— this is a tip I posted when I first started the blog. It's a great little trick]
-Surround yourself with fitness-minded friends. By working out at the student rec center, I was able to meet other people who were as much into fitness as I was and didn't want to spend all of their time drinking or partying. They actually asked to (gasp!) go out for a run instead of challenge me to a round of beer pong. If you have friends with the same goals that you do, it makes sticking to things SO much easier.
-If you do go out during the week, homework first, avoid drinking (I always told everyone I lived far away and had to drive home, which was true) and peace out early. This way, your night won't affect the next day.
What other tips would you add? Was fitness and health a priority to you during college?