Hi guys! How was your day? Sorry I'm still backwards over here. I anticipate that the rest of the week will be more sporadic blogging, resuming my normal(ish) schedule on Monday. Thanks for hanging in there with me 🙂 It's been crazy with night weeks, finishing draft one of the book (wahoo!) and gearing up for the big move. 🙂
It was a fun and productive day over here, beginning with pretty coffee: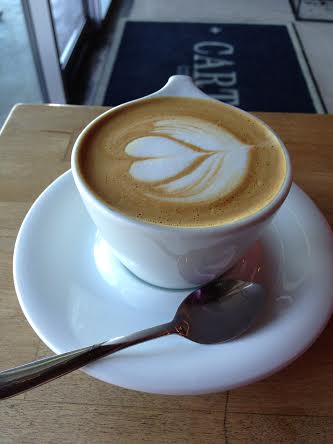 and ending with a glorious Wildcats win.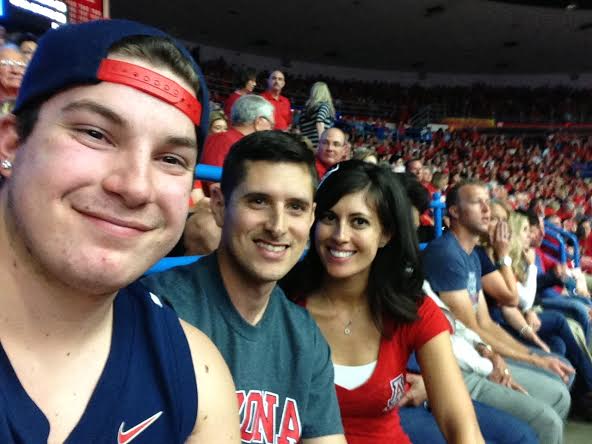 We had breakfast at Cartel, and while I adore their coffee and tea drinks, it was my first time enjoying a snack. Everything is made fresh, and this veggie fritatta was amaaaazing: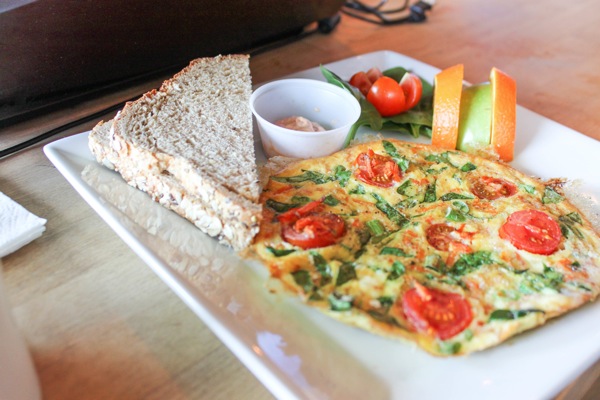 We visited a friend in the hospital (and brought along some baked goodies from Cartel) and then back to the house for Liv's naptime. I made a new recipe that I'll share in the morning: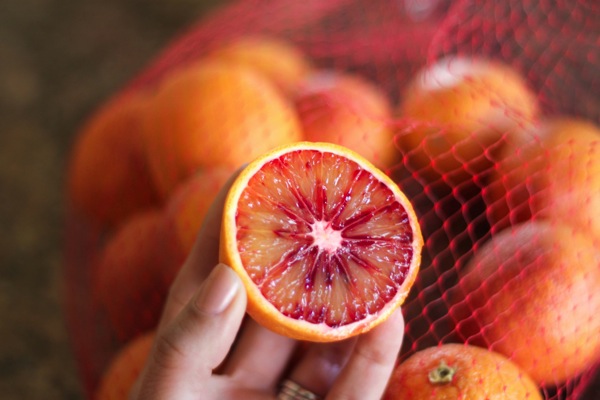 and we had time to chill before getting ready for the game.
I had 25 minutes to get in a little workout, so I ventured into the garage for a strength session. As much as I love cardio, I've been trying to emphasize strength training more often. Lately it's been a "good" week if I can get in a couple of days, but my goal is a 4-day split (shoulder/chest/triceps, legs, back/biceps, total body). Today, I did a shoulder/chest/triceps workout, with burpees in between each circuit. It was quick and super sweaty; just the way I like it 😉
FINALLY we got some sweet redemption with Cal.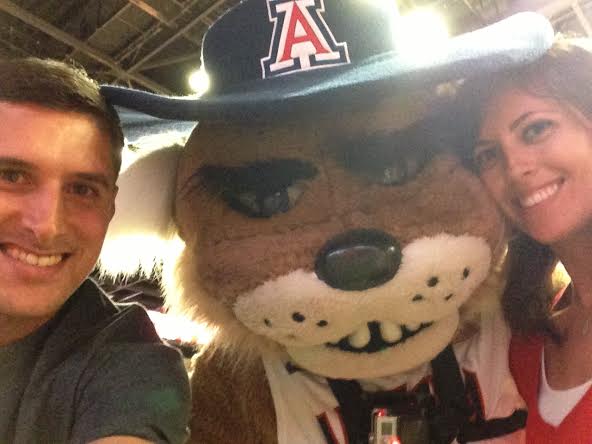 Gonna enjoy a glass of wine on the patio with the Pilot 🙂 Just wanted to say hi!
See ya in the morning <3
xoxo
Gina
What do you do what you only have time for a short workout? I usually go for some type of interval training, or strength with cardio blasts in between. Here are some workouts if you have less than 20 minutes!
New post on the Fashion page