Coping with Baby's Reflux
Drink a glass of wine and pray to reflux gods. The end.
If only it were that easy… 😉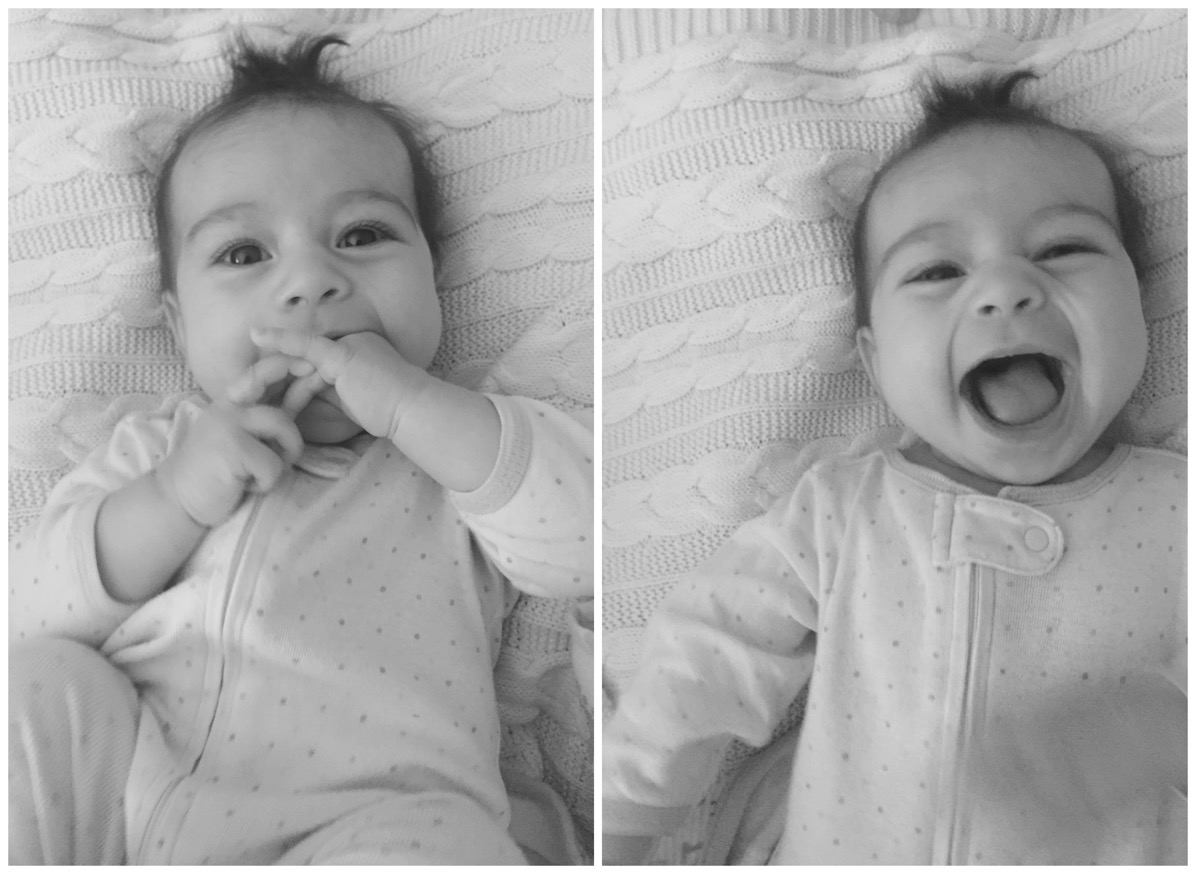 The Emotional Side of Reflux
One of the questions I've received quite a bit lately on our journey with P's reflux has to do with the emotional side of the situation. It's usually a variation of the following:
"How are you coping with it?"
"Do you have any tips for the emotional side of reflux?"
SO many moms have told me that they are, or have experienced, something similar, and it breaks my heart for them because it's hard. It's emotional and stressful. It's one of those things I had heard about, but I had no idea how daunting and scary it could be until we were IN IT. In the past, I would think "Oh reflux, that sounds terrible. I'm glad Liv doesn't have that." I didn't know how horrifying it could be, especially pacing around the room in the middle of the night with a vomiting, screaming baby, and not knowing what to do to make her feel better… or even worse, seeing your baby choking, and unable to catch their breath.
To be totally honest, I would say that "coping" has been challenging with everything going on. I'm good at looking at the positive side of the situation and doing everything I need to do during the day, but by the end of many nights, I have to remind myself to take deep breaths. It's definitely taken a toll on me, especially since it's been ongoing for 10+ weeks now, but I have found some things that have helped.
Tips for Coping with Baby's Reflux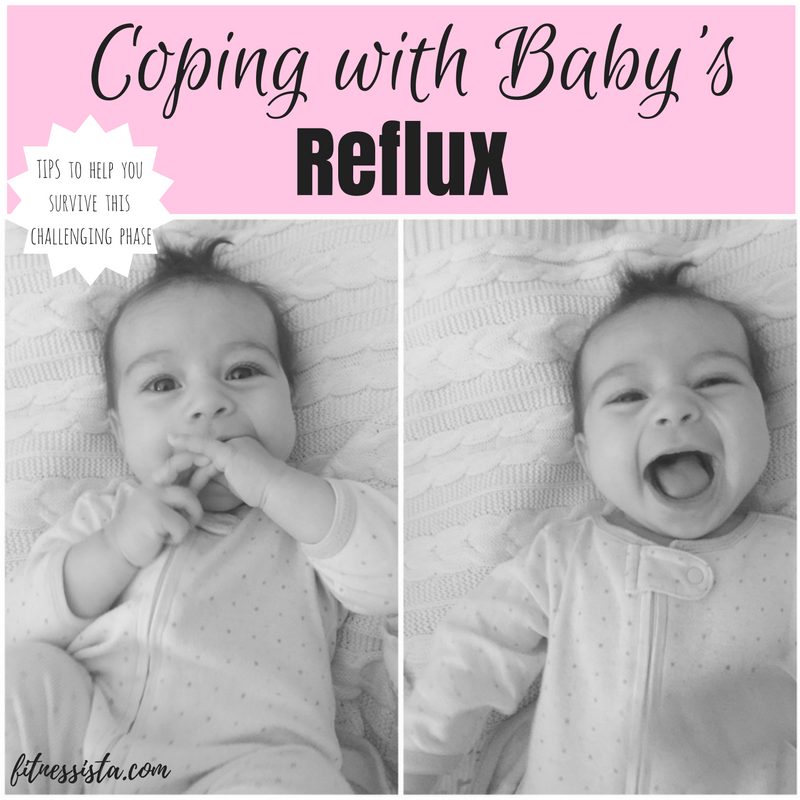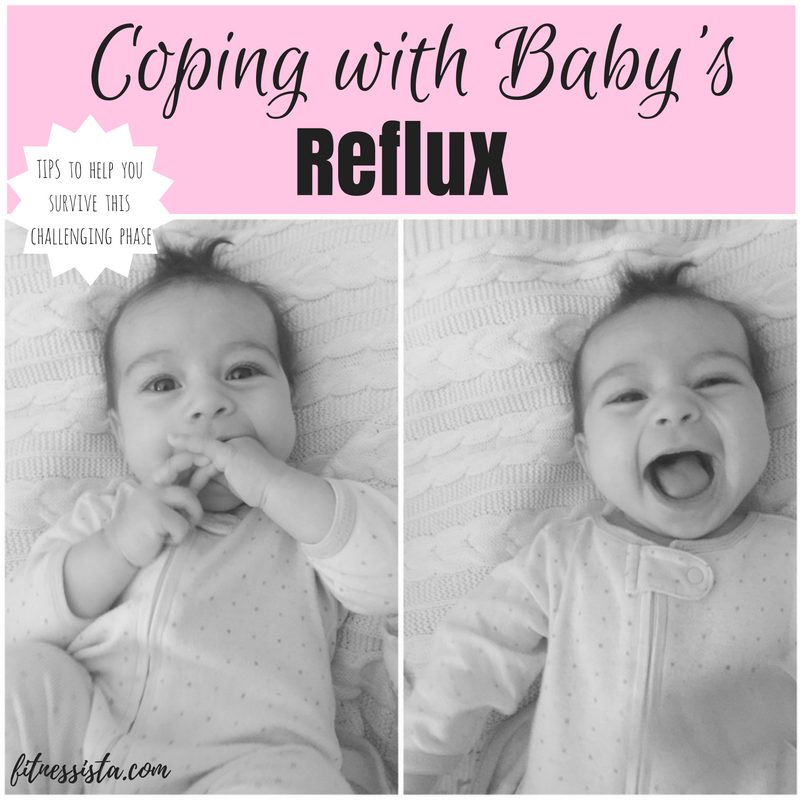 Remember it's temporary. Everyone I know who had a baby with reflux, even with severe cases, said that it will one day be only a memory. I can't wait for that day to be here, but at the same time, I don't want to "wish away" P's infant stage. I think I feel extra guilty because she's our last, and I really want to savor as much as possible. But, you never expect to see your baby in pain. Which brings me to the next point,
It can be fixed. I am so thankful that she's otherwise very healthy and this is something that can be managed and eventually remedied. Some parents are not as fortunate, and I try to maintain this perspective even in the muck of it. It doesn't make it easier, but it is a reminder that even when it's hard, there's still a lot to be thankful for.
Do your research, but don't drive yourself crazy Googling. Initially, I Googled EVERYTHING. This is how I educate myself on possible causes, symptoms and treatment options. I feel like once I have a handle on actions I can take and questions to ask the doctor, I need to stop Googling. Otherwise, it becomes too much! Dr. Google can be helpful if it's used in small amounts and just to the point of education. After that, it's best to leave it to the real-life medical professionals and specialists. 😉
Be flexible. Of course, I never imagined having to give our baby prescription medication on a daily basis. (First it was Zantac, now Prilosec.) I didn't think she'd have to have a special elemental formula, which I'm still going back and forth with insurance to help out. It's $40 a can (for a 2 1/2 day supply) and OOF. We tried everything we could think of, including chiropractic treatment, an elimination diet, trying different formulas, angling the head of the bassinet, smaller feeds, frequent burping, and holding upright after feeds. When the doctor suggested medicine, I was like "let's do it." Anything we could try to get her feeling better, I was down for it. I've found that with reflux it's a lot of experimentation until you find the right combination of treatment options for your baby.
Breastfeeding helped me a ton. For a long time, breastfeeding was one of the few things that helped me take a deep breath and stay in the present moment during the initial craziness. My mind would be frantic trying to think of solutions, I was wrought with anxiety, and I'd have to stop, snuggle with P, and stay still for a while. It was honestly a godsend, which is why I was pretty sad when I needed to give it up. When I bottle feed P, I treat it the same way and snuggle up with her and just enjoy. It helps a ton, but I do think the oxytocin flow of breastfeeding helped me significantly. (As we know, I'm a huge supporter of breastmilk and formula, as both of our babies have had both. Do what you can, want, and need to do!)
Talk to someone. I am so grateful for the amazing therapists I've had at my side the last 11 weeks. I went to see someone in Maternal Mental Health, and also went back to my previous therapist whom I'd stopped seeing before I became pregnant. It can be cathartic to get everything out, and have an outsider provide you with action plans and perspective. When I feel sad or anxious, I can pinpoint it to the exact cause, which helps me to do what's in my control to feel better. Whatever isn't in my control, I have to accept that, and take comfort in the fact that it will pass.
It gives me hope that there's an end point, even though we don't know when that will be. I just hope it's sooner rather than later for this little lady.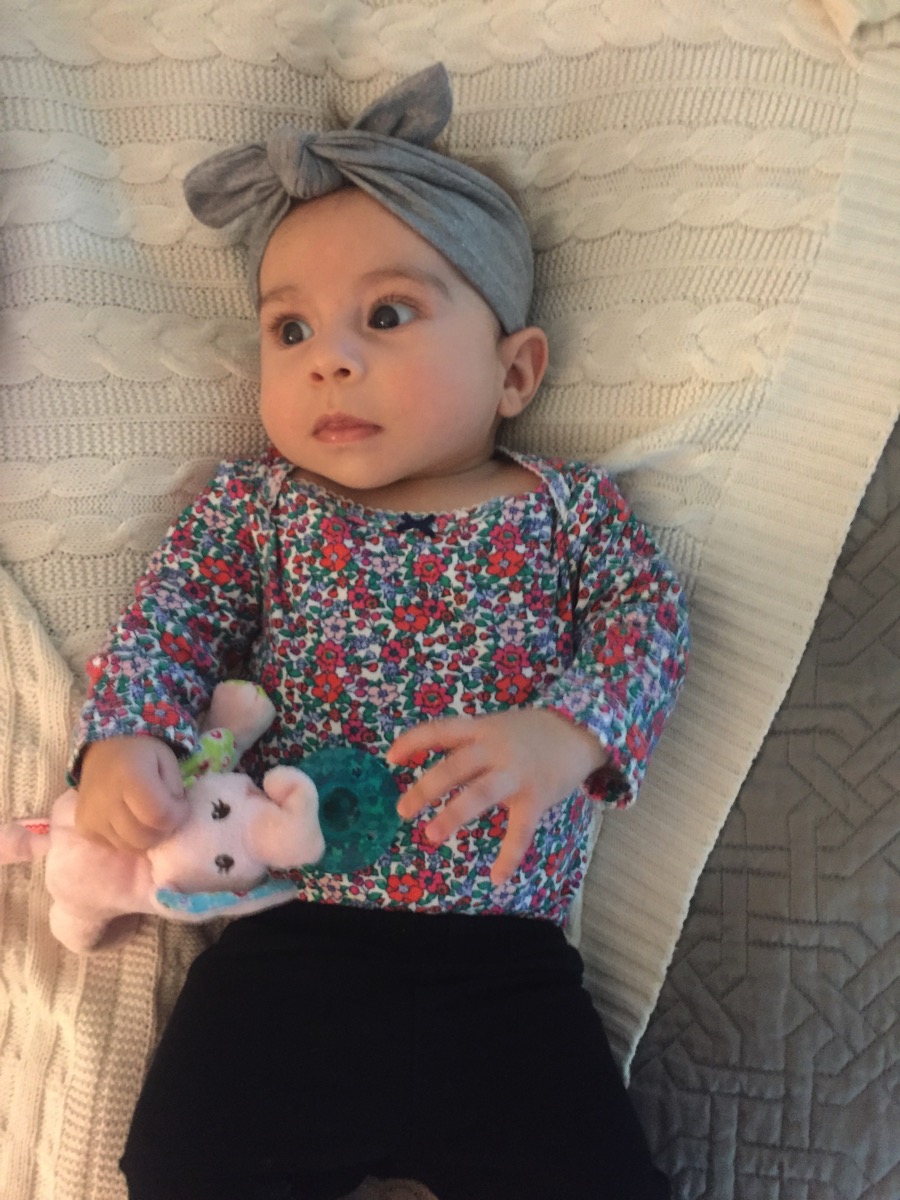 Thank you again to all of you who have provided tips, support and prayers for little P along the way. I'm so thankful to all of you. <3
xoxo
P's birth story part 1 and part 2