Plan and prep: one hour, $20, one week of clean snacks
Hi friends! Happy humpday. 🙂 Hope you're having a wonderful week. Thank you so much for sharing my excitement for the Post Baby Bod plan! Preorders are rolling in, and I can't wait to share this with you! It's not only a fitness plan -it's packed with info, from postpartum snacks to diasastis recti and PPD- and the Post Baby Bod site will include lots of prenatal fitness tips, videos and content. Lots of fun things on the way.
So, I've had big goals for meal planning in 2016, and thankfully, I've CRUSHED THEM so far. We're only two weeks in, though, so there's that haha. 😉
I thought I'd share some of my prep tips, especially since I always love to hear new recipes and ideas from all of you. I've found that for me, it's much more feasible (and necessary) to plan daytime foods: snacks for myself and Liv, breakfast, and lunch staples. For dinner, the Pilot is usually home, so I'm able to whip up something quick, or I can prep during naptime that day if I'm off to teach that night.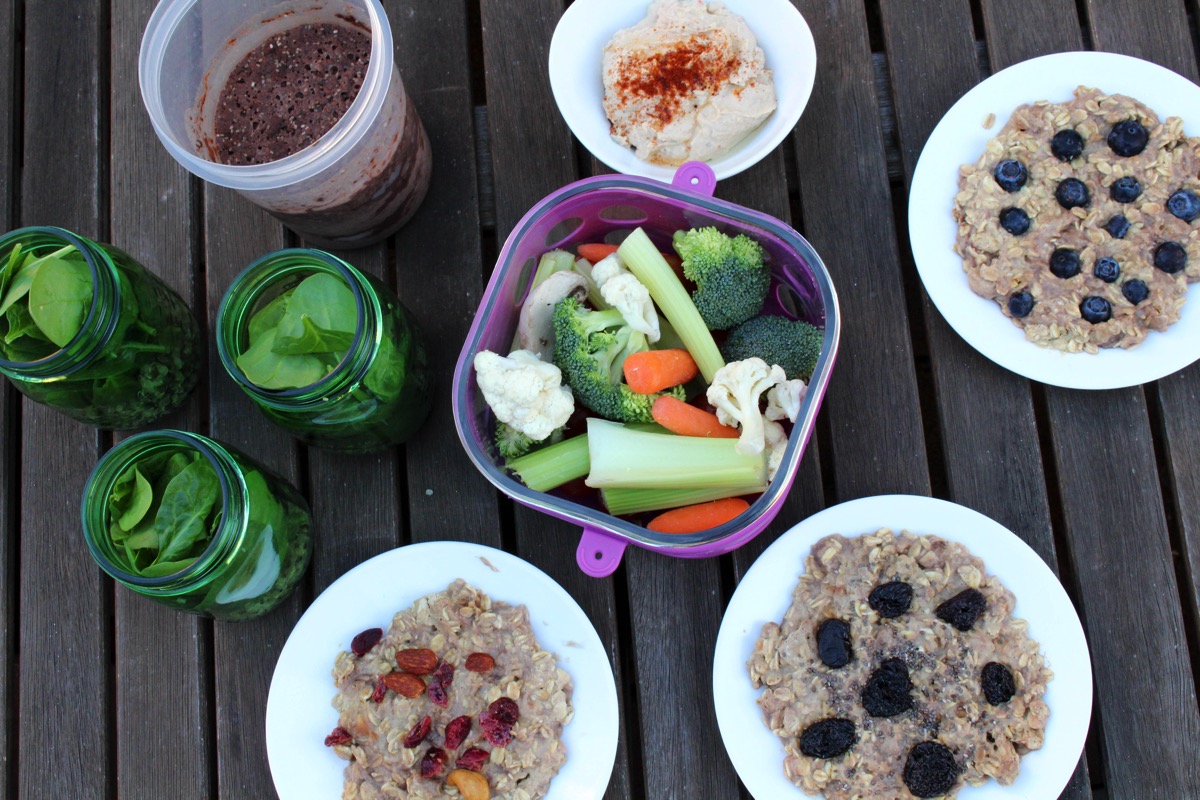 The "during the day" foods are critical, because if I don't have any healthy options on hand already prepared, I'll open the fridge, someone will start screaming or need something, and I'll be off to handle whatever is going on. Then, I'll end up face-diving into a bag of treat-sized Reese's or chocolate chips because it's there and I don't have to cook it. I never thought I'd be the type of person to miss out on full meals -I love food too much- and then I had babies. I get it now. If I have healthy options on hand, it's much easier to grab something quick and satisfying, and then I feel more energized during the day. In this case, it also helps me avoid the post-Reese's crash.
Here's what I made for this week:
Breakfasts:
Breakfast cookies x 3
Snacks:
Protein chia pudding x 3
Hummus and veggies (enough for snacks each day)
Lunches:
Quinoa salads for lunch x 3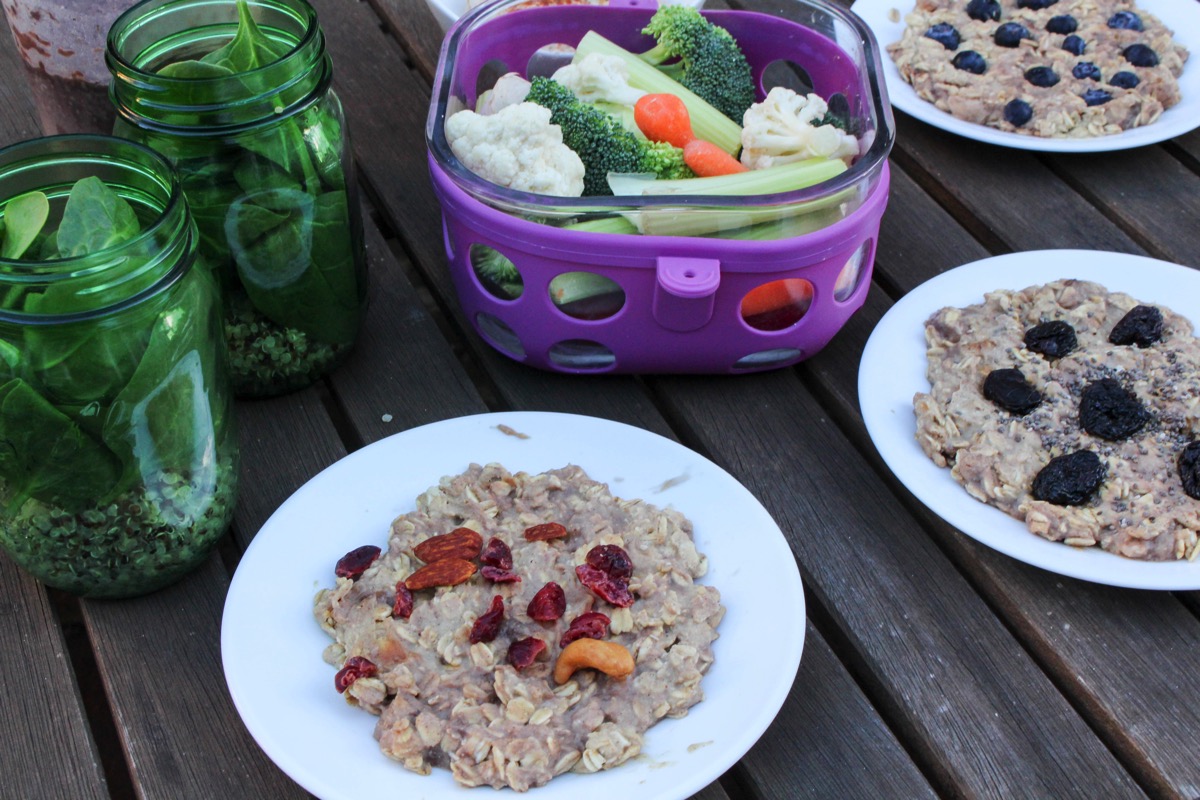 Everything took less than 45 minutes, and that's while I was singing versions of "Itsy Bitsy Spider" and doing a ridiculous dance to entertain P haha. I'm set on daytime eats for the next few days. I usually like to prep for 3-5 days and then do a little refresh. I don't love when salads get soggy, and I find that the breakfast cookies and chia pudding taste the best within 3-5 days.
Ingredients:
Many of these are pantry staples, so for the extras (the chicken and fresh produce) I only spent $20. To prep for the entire week, simply double the ingredients.
1 pack of chicken breasts
1 cup oatmeal
Protein powder of choice
2 bananas
Nut butter of choice
Almond milk
Chia seeds
Garbanzo beans (1 can)
1 tablespoon of tahini
Lemons (2)
Olive oil, salt, pepper, smoked paprika, cumin, oregano, garlic powder, cinnamon
1/2 cup quinoa, rinsed
Vanilla
Fresh fruit: for breakfast cookies and protein chia pudding topping
Chopped fresh veggies to dip in hummus, and for the salads
Here's the order of events:
1) Preheat the oven to 375. Start a small pot of water (1 1/4 cups) to boil. Season the chicken well with olive oil, salt, pepper, and oregano. Slice one lemon and place the slices on top of the chicken in a glass baking dish. Place into the oven to bake for 20-25 minutes, until cooked through and the juices run clear.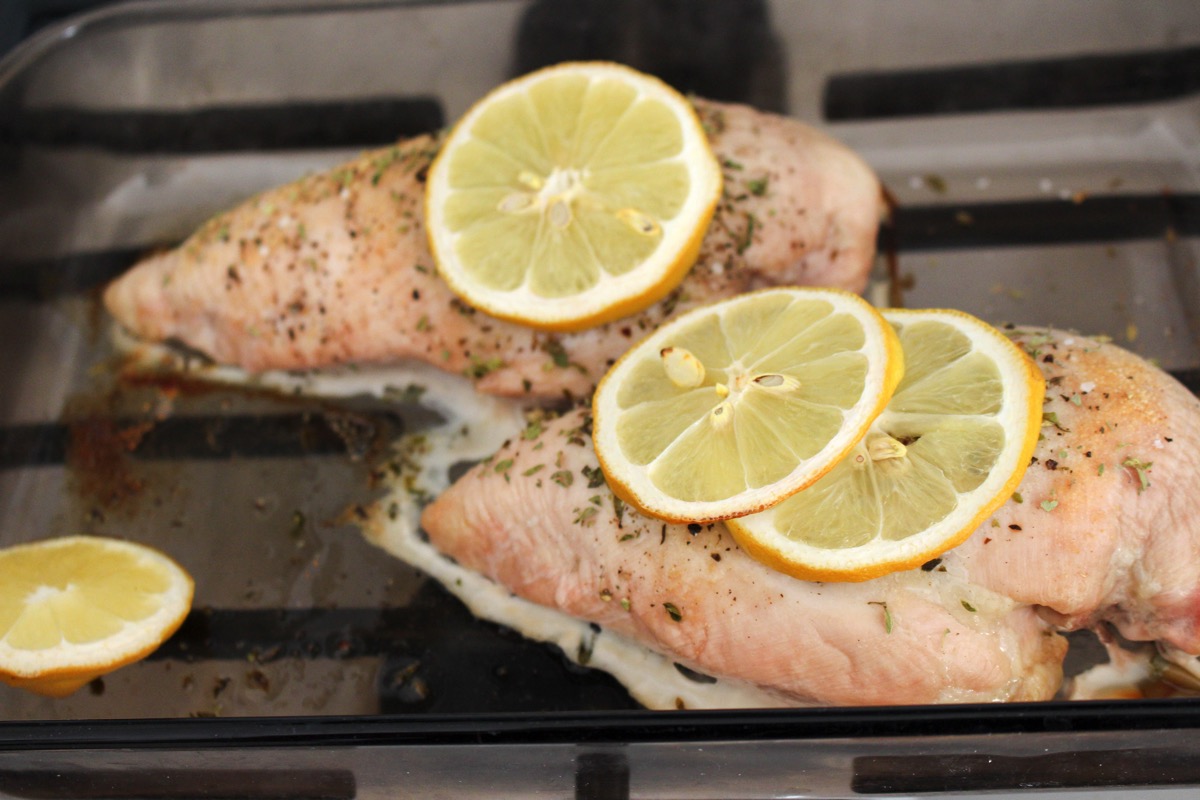 2) While the chicken is cooking, add the rinsed quinoa to the boiling pot of water, reduce the heat to a simmer, and cover. This needs to cook about 15 minutes, until fluffy and a light ring appears around each piece of quinoa.
3) Make the hummus: In a small food processor, add the garbanzo beans + half of the juice from the can. Add a drizzle of olive oil, heaping teaspoon of tahini, and the juice of 1/2 lemon. Season well with salt, pepper, garlic powder, smoked paprika and a bit of cumin. Process until smooth, and store, covered in the fridge.
4) Chop the veggies. Wash and chop any veggies you want to dip in the hummus and use for salads. Store the "dipping veggies" in a sealed container in the fridge. Remove the chicken from the oven, remove from the pan, and let rest on a cutting board. (I actually ended up burning my chicken and making chicken-flavored erasers, so I'll be adding deli turkey or tuna to my salads….)
5) Make the breakfast cookies and protein chia pudding. For the breakfast cookies, use this recipe. Use 1 cup oats, 3 tablespoons nut butter, 1 1/2 bananas, milk for texture, 1 1/2 scoops protein powder, lots of cinnamon, and any toppings (like dried fruit, nuts, chocolate chips) you enjoy! Make your cookies, and cover with plastic wrap (or in a sealed container) in the fridge. For the chia protein pudding, combine 6 tablespoons of chia seeds with 2 cups milk of choice and 1 1/2 scoops of your favorite protein powder. Add vanilla and cinnamon, and stir well until smooth. Separate into 3 jars, and store covered in the fridge. This will need to set overnight, and it will be beautifully thick and delicious.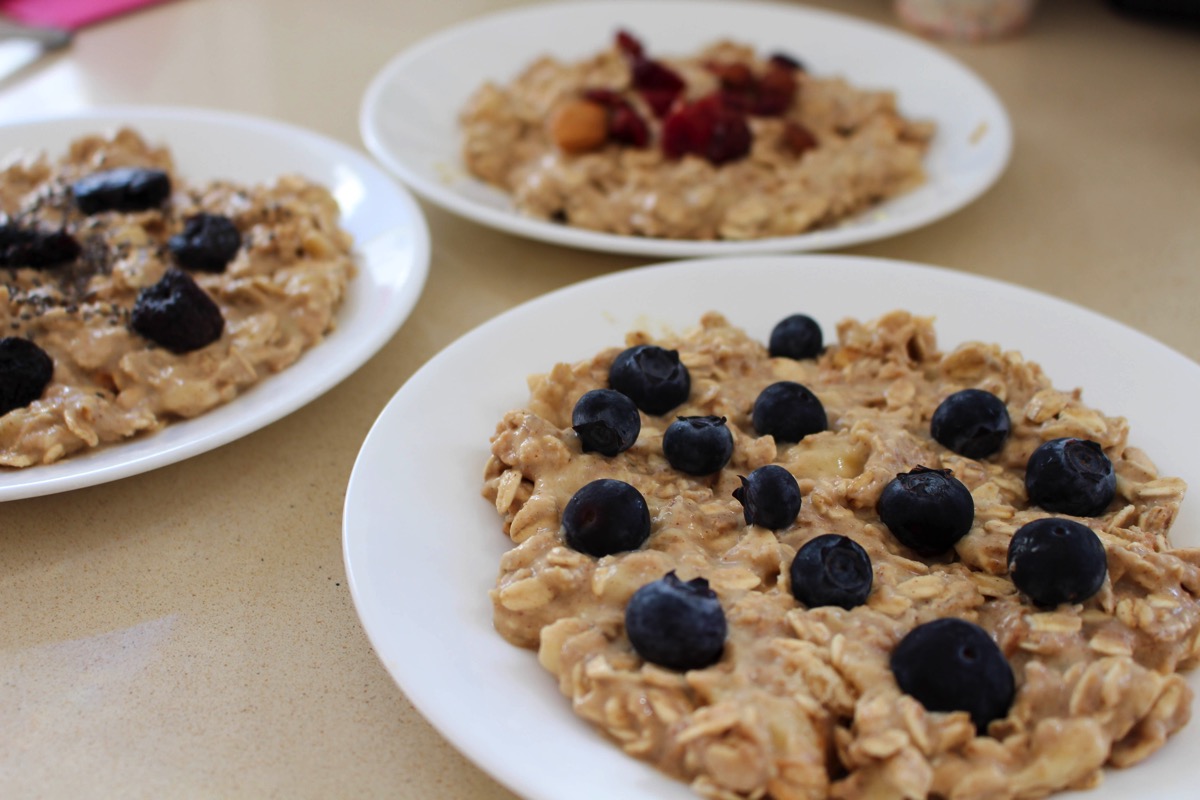 6) Make your salads. You should get 3-4 salads from the ingredients. In 3-4 glass jars, add your chicken to the bottom. Next, add quinoa, evenly dividing the amount between the jars. Next, top with chopped veggies, and finally, salad greens of choice. Place a lemon wedge on top before sealing. When you want to enjoy your salad, squeeze the lemon on top, add a drizzle of your favorite dressing, cover, and shake!
Do you meal plan this week? Any nutrition goals for 2016? I'm going to focus on hydrating for the next week, which is tricky for me when it's not sweltering hot outside. Also, I'm currently wanting allthecoffee to keep my eyelids apart.
Have a great day!
xoxo
Gina
Latest on the family page here!