Post Baby Bod – claim yours now!
Hi friends! How's the morning going? I have exciting news today- Post Baby Bod is officially on the way! I will have the entire thing ready to go in early March -it's a hefty document and there are things I want to add and tweak as I go along my second postpartum fitness journey- but I wanted to offer the opportunity to claim yours in advance, and get a freebie I've been working on.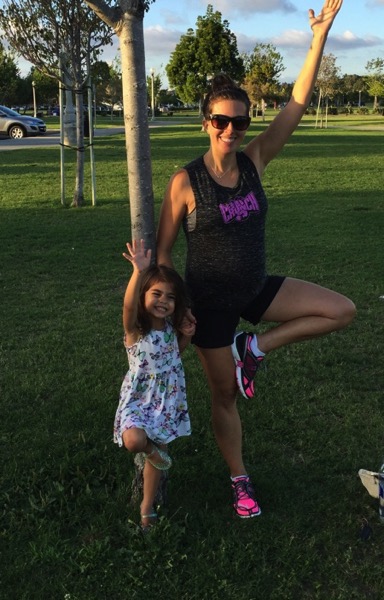 (Tree pose with Liv, and P in my belly!)
Why Post Baby Bod?
The wheels started turning for this one right after I had Liv. I wanted to get back into my fitness routine, but even as a trainer and instructor, I was unsure of what exercises were safe and how to progress back to my previous fitness level without injuring myself. So, I ended up having to do a ton of research, experimenting, and I also learned that making time to develop a plan and take care of a newborn is tricky stuff. I just wanted to snuggle my baby, and used fitness as a bit of "me" time after we were finally sleeping a bit. I showed myself kindness and patience, and was still able to build back my fitness routine and get back into the things I love. I took notes along the way so that I'd be able to refer to them when and if baby #2 came along.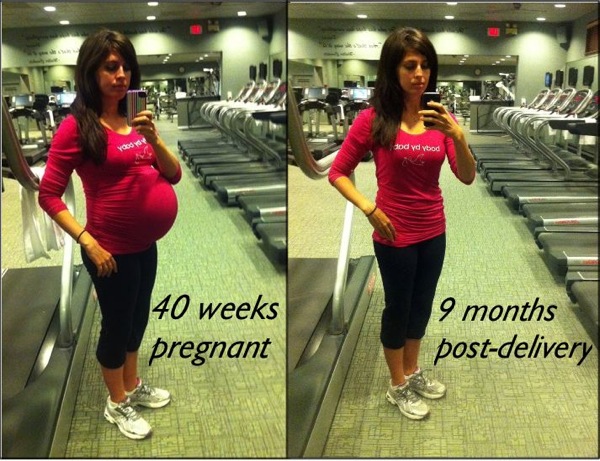 Last winter, shortly before I found out we were pregnant with P, I thought to myself, "I need to put all of this info into one spot." At midnight, I couldn't get it out of my mind, so I took out my computer and purchased the domain postbabybod.com. I have an idea of turning it into an entire pre- and postpartum fitness and health resource, and I'll be adding content to it regularly after the plan launches. It will be its own separate blog, and I will be enlisting the help of experts in the field to contribute to the site. (If you're a physical therapist or certified personal trainer with experience in prenatal and postpartum fitness, and would like to contribute, please let me know!) I'll put together everything I've had to research on my own (or learn the hard way!), and share it with fellow mamas.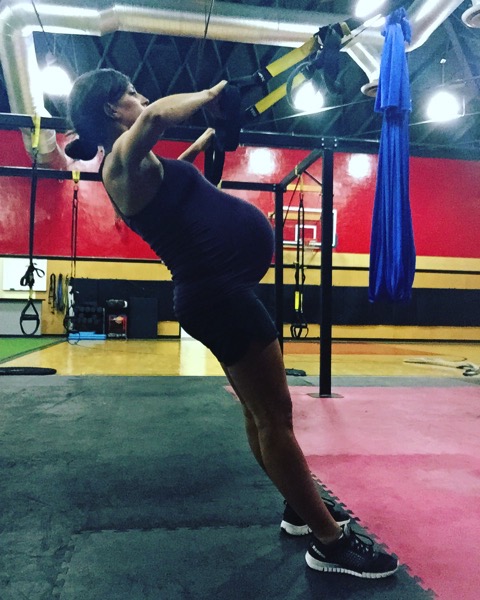 I've been working on the Post Baby Bod for the past year, and took a lot of care into developing a 12-week postpartum fitness plan. The plan is broken into three 4-week modules, starting with developing a solid routine, building strength, improving cardio endurance, and finally, incorporating more intense circuit training. 15 mamas generously offered to test out the workouts in advance, and saw AMAZING results.
Check out Janna's results: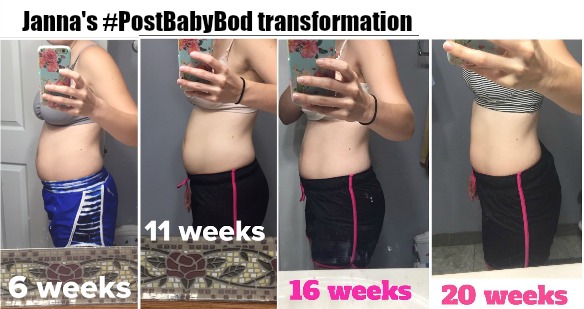 Even though the physical results were astounding, the ones that made me happiest were when the lovely ladies told me that they felt stronger and more energized with the plan. They were taking amazing care of their babies and themselves at the same time, which can be tough to balance, especially in the early months. So many mamas told me that they were thankful for PBB, as they could safely and effectively build back to their previous level of training, without needing tons of equipment or time. Also not needing to plan or think about setting it up is a game changer; pregnancy and new-mama brain is for real.
Here are some more details about PBB.
This plan is for:
-Moms and mom-to-be who want to take the guesswork out of setting up a postpartum plan. I was very strategic about the design, especially regarding types of cardio and dedicated core work. I wanted to gradually increase fitness while optimizing healing at the same time.
-Those who want to increase energy levels, cardio perform and lean muscle- the smart way!
-Those who don't have a lot of time (all of us) or equipment to work out
This plan is not for:
-Those who prefer working out in a group fitness environment for their daily sweat sessions
-Those who want to go hardcore as soon as they're cleared to work out again
Why doesn't it include a meal plan?
This is a separate document that you'll get for free if you preorder today! Just as a "thank you," I'll send you a separate document when the plan launches with 4 full weeks of meal plans, prep-ahead tips, and bonus recipes. All of the recipes include whole, simple foods, are nutrient-dense and family-friendly.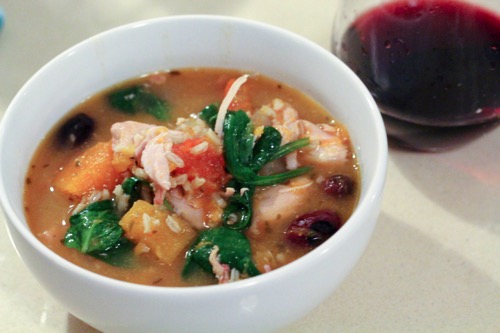 Here is all of the info if you'd like to check it out! Preorders end on Monday.
xoxo
Gina