Shall I post the picture of the creepy crawly before or after the breakfast pic? Let's do after… I don't want you to lose your appetite 😉
Hi! Happy Friday! Hope your morning is going well <3
I woke up bright and early to bust out a TurboFire workout before starting the day's to-dos.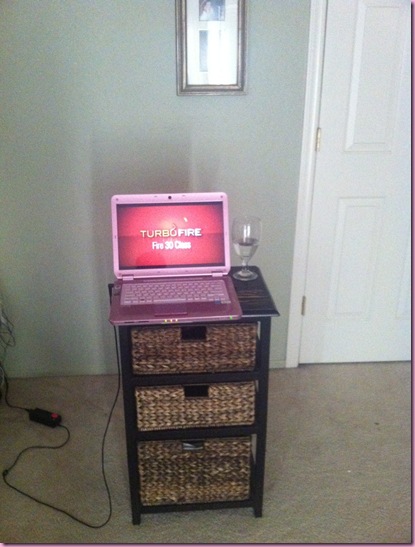 [No TV in the bedroom, so I use the laptop for DVD workouts]
I'm itching for a weights sesh, but this way if the day gets away from me, I have my cardio done 🙂 [I like to split up cardio and weights]
For bfast, I combined 1/3 C oats, 2 T Chia Goodness, 1/2 a scoop Sun Warrior and cinnamon in a glass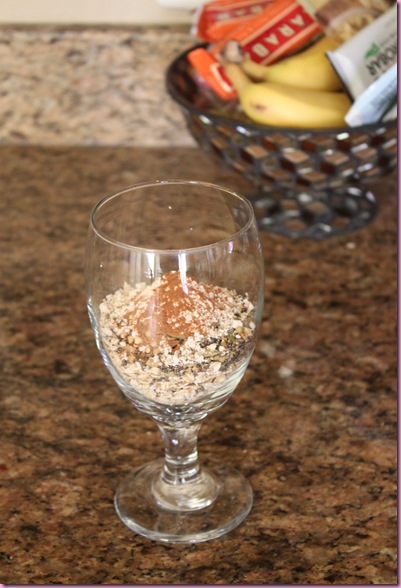 then added coconut milk, half a banana, some blueberries and an almond butter drizzle.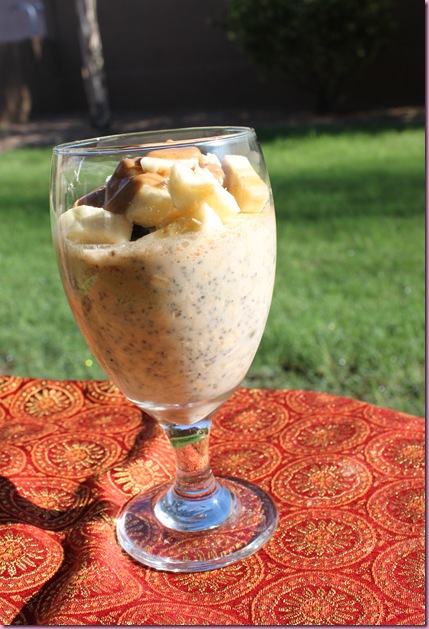 Breakfast perfection.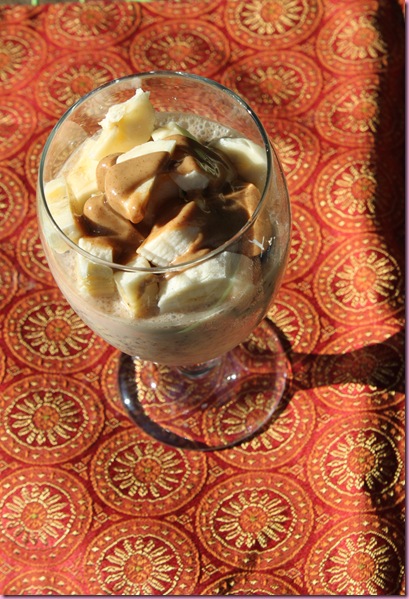 Ok, so now that I showed ya that, I can tell you about the creepy crawly that was in our garage last night.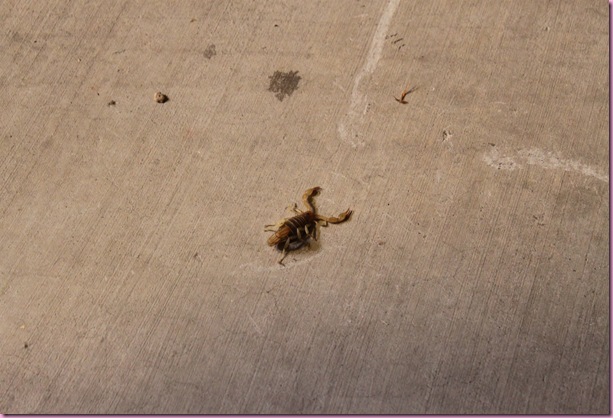 A SCORPION!!!!!!
*shrieks*
The Pilot found that thing while he was getting paint out of the garage and trapped him in a basket. And then he killed him :/
I usually hate killing creepy crawlies, but scorpions are no joke. Good thing little Bell wasn't the one to find him.
Time to seize the day over here 😉
See ya this afternoon! <3
xoxo
Gina
Thinking about my friends on the East coast- stay safe this weekend!
Today's workout jam: "Shake Senora" Pitbull ft T Pain (using this for Zumba warm-up tomorrow- LOVE it. But I love anything Pitbull)