Hey everyone! Hope you're having a happy Saturday 😀
We're having a blasty in Orlando so far. *sigh* I want to live here!
We stopped at Bizzle and I got a Refresh tea before we went to watch my cousin's hip hop dance team: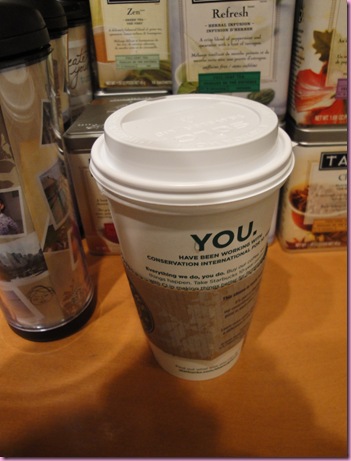 So fresh, so minty 🙂
After we watched her break it down at halftime at her HS's varsity game, we went to one of my favorite spots for dinner:
OPA!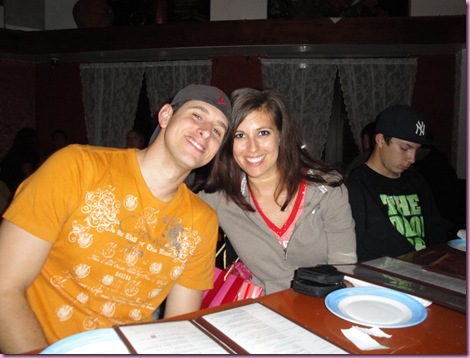 We got the beautiful hummus appetizer: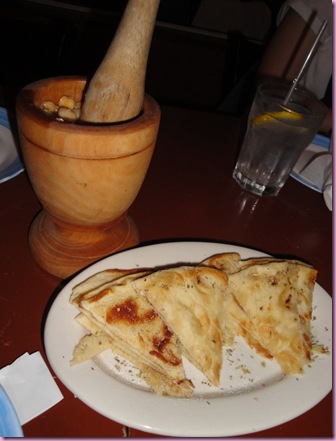 (I just ate the hummus)
And I had a cosmo: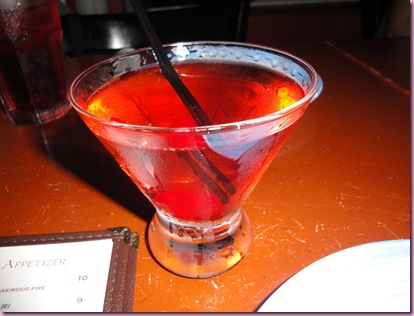 I usually opt for vino over the fruity drinks, but when I'm with my auntie, I always get a fun drink instead of wine 🙂
An AMAZING greek salad with goat cheese instead of feta: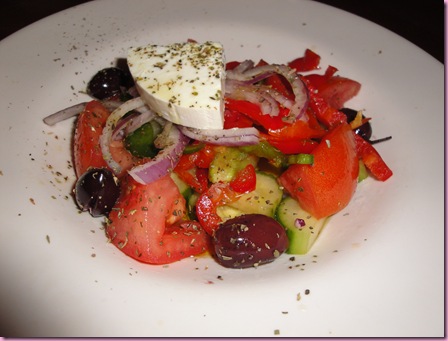 and steamed wild greens with lemon: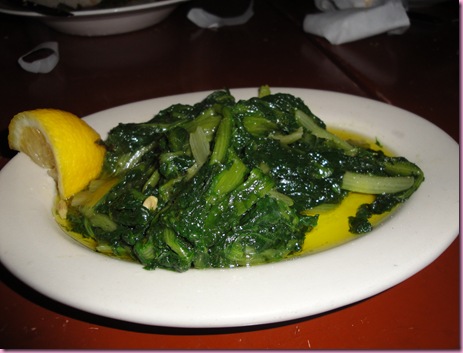 They were pretty much dripping in olive oil, but I killed it anyway 🙂
I also may have gotten crunk on the table, which is the Opa standard.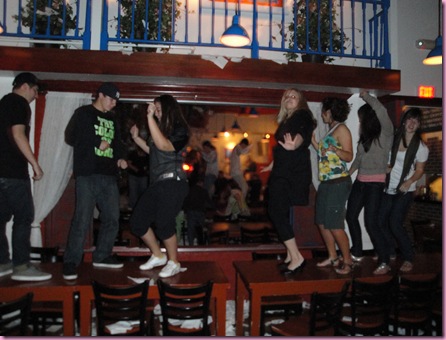 It was such a blasty to hang with the familia. I haven't mentioned it much through the bloggy, but everyone has kinda been through the ringer this past week. Since my family member's accident, we've all been so worried about him… of course he's going to be ok, but I just love him so much.
Opa is located in a shopping center, so I stopped into VS and got some sweats and T-shirts.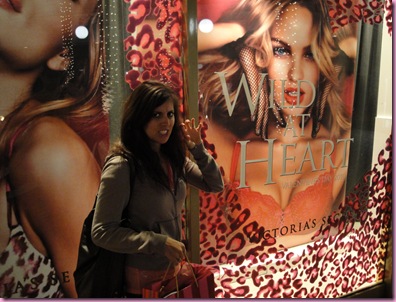 All in all, a fabulous night 🙂
We're off to the gym (ZUMBA!!!! x2) then spending the day at Disney.
See ya soon!
Much love,
G$
Today's tip: Take vacays as an excuse to try something new in your workout! Take a fun class, run a new trail or check out a local yoga studio 😀