Hi guys! Happy INDIAN FOOD WEDNESDAY! And holler to Michelle who celebrated a day early 🙂 Who's having Indian food tonight?
Some eggplant curry perhaps?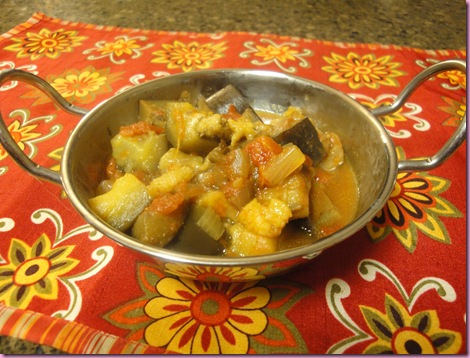 Or gajar halwa? 😀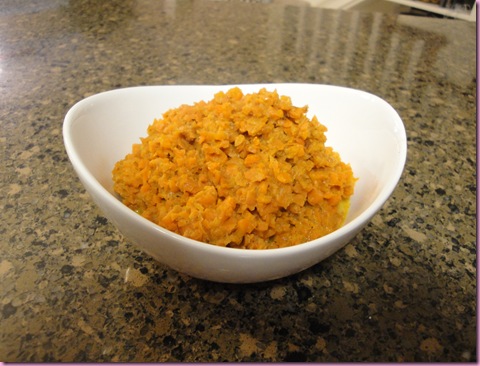 This post is gonna be a quickie because I have a date with the Bod Pod.
That funny little egg-shaped apparatus is going to tell me my body fat percentage and BMR (basal metabolic rate –the amount of calories I'd burn if I laid in bed all day). You have to make an appointment on base, wear spandex (yeehaw!) and a swim cap (I'll take pictures haha) and sit still in there while it calculates the información.
From this website:
The BOD POD is an Air Displacement Plethysmograph (ADP) that uses whole body densitometry to determine body composition (fat vs. lean). Similar in principle to underwater weighing, the BOD POD measures body mass (weight) using a very precise scale, and volume by sitting inside the BOD POD. Body density can then be calculated:
Density = Mass/Volume
Once the overall density of the body is determined, the relative proportions of body fat and lean body mass are calculated.
I'm pretty stoked because this method is more accurate than using calipers and will be a great way to track progress while doing Insanity. As ya'll know, I believe that weight is a silly number and body fat % and how your jeans fit are the best way to see how you're doin'.
Have you had your body fat percentage checked before? What method did you use??
If not, most gyms will do it for free. There are many ways to measure body fat (hand-held body fat analyzer, calipers, Bod Pod) and they all have different levels of accuracy, but as long as you use the same method consistently, you'll be able to track progress. Then throw your scale away, mmm k??
For dinner last night, I didn't want to make anything fancy schmancy since GLEE was on 😀 (and HOW AWESOME was Glee last night??!! The songs = mayjah chills)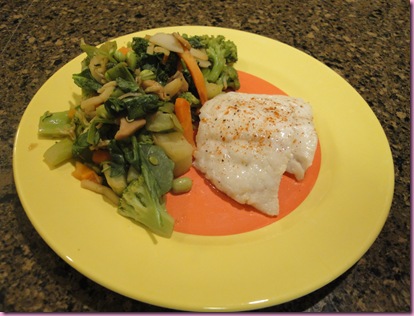 I just had some baked wild-caught cod with cayenne, sea salt and pepper, and stir fry veggies and spinach with Nama shoyu, Garlic Gold, and rice vinegar. (And a little later, had some oatmeal.. I tried having breakfast before going to bed last night so I'd have fuel in my boday for this morning- it worked pretty well!)
This morning, the girls came over bright and early for our workout- we did the pure cardio and cardio abs DVDs today. I LOVE the abs workout. It's ridiculous (of course), but feels amazing.
Post workout smoothie: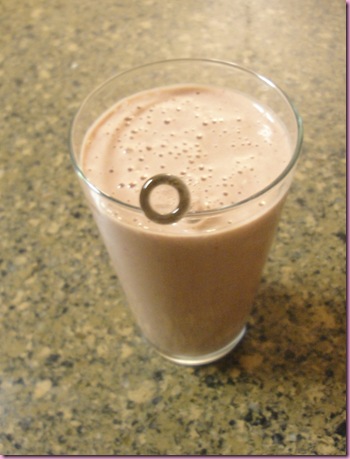 -almond milk
-banana
-hemp seeds
-1 scoop Sun Warrior
-maca
-raw cacao powder
-frozen strawberries
-vanilla
I'm off to base to hop in the bod pod 🙂 See ya later today with a reader's request post on Protein Powder.
xoxo,
Gina