Reader's Request: Protein Powder
Heyyyy 😀 How's your Indian Food Wednesday going? Mine has been bueno 🙂 I met with the giant tic tac (aka bod pod) –more on that later- and went to work for a little while. Just chillin' before Zumba and thought I'd do a reader's request post that quite of few of ya'll have asked about..
PROTEIN POWDER!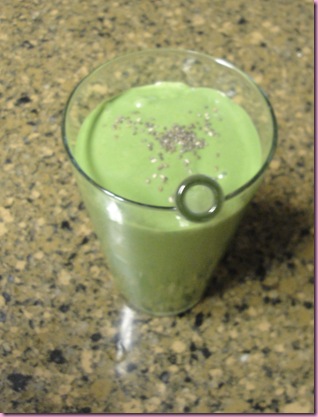 I'm going to preface all of this by saying
Protein powder shouldn't be a substitute for high-quality protein in your diet. In other words, instead of relying on protein powder, use it to supplement the protein you get through REAL food, like:
-lean white meats and fish

-eggs and egg whites

-dairy

-beans and legumes

-whole grains

-nuts + seeds

-smaller amounts in fruits and vegetables.. but it adds up!
Protein powder is also processed extremely quickly by the body. You need something with a little more staying power to keep you full and provide optimal muscle recovery. Ron, the other trainer at the gym (who kicked my booty that one time), only uses protein powder to hold him over until he gets home and can have some *real* food. I think this is the best way to think of it—use it to "beef up" smoothies and other foods, but don't depend on the stuff.
That all being said,
here are my top picks for protein powder and how to choose one you lurve.
Best protein powder if you can do dairy and taste is #1: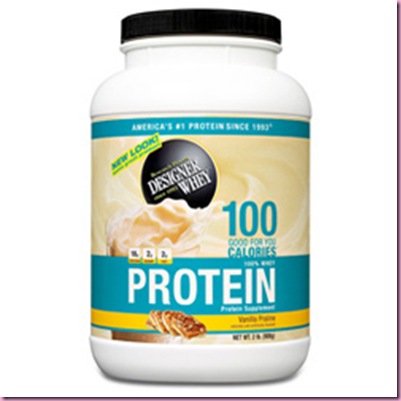 Source
Before my nixing-cow's-dairy days, I used Designer Whey and LOVED it. The nutritional stats are great,it's not expensive and it has an awesome taste and texture.
Best protein powder if you are vegan and taste is #1:
Sun Warrior! This stuff rocks my face off. As a raw sprouted brown rice protein, it's expensive, but the nutritional stats and ingredients are amazing. Also, it has a smooth taste and isn't as chalky as other proteins I've tried. My protein love.
Best protein powder if you are vegan and plant-based nutrition is #1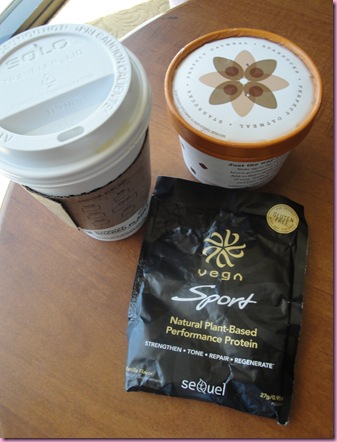 Vega Sport protein. The vanilla flavor was excellent and I love that it contains a mix of plant-based protein (brown rice, pea, hemp, spirulina and alfalfa). It also has a lovely green color.
Best protein powder you like a "nuttier" tasting protein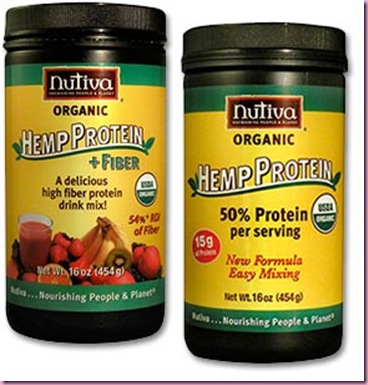 Source
Hemp protein is a great source of high-quality plant protein. To me, it kinda tastes like biting into a tree. A little "woodsy" for me – I wish I liked the taste more because the nutrition stats are great- but a lot of people who love it, so that's why I'm including it in the mix. I say give it a whirl and see if you like the taste and texture.
Best protein powder for gluten-free gals and guys on a budget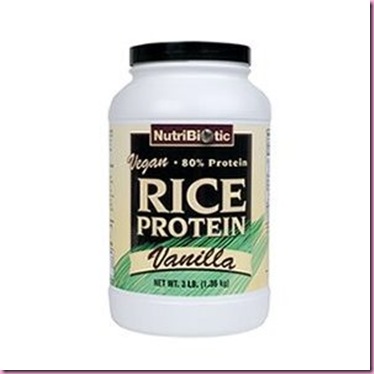 Source
Nutribiotic brown rice protein is not expensive at all (about $13 for a tub?), and I think the vanilla flavor is pretty good, albeit a little chalky. I used to buy this stuff all the time until I discovered Sun Warrior, but in a pinch, it's great stuff.
_____________________________________________________________________________________
Tips for choosing the best protein powder for you:

-Scope out the ingredients. If there's funky stuff in there you don't want to put in your body, put it back on the shelf

-Next, check out the nutritional stats. Most protein powders should be high in protein (I'd hope, right?), moderate to low carbs and lower on fat. It's easy to add in healthy fat through seeds, nuts and nut butter and carbs through fruit.

-Buy vanilla first. You can always change the flavor up by adding cacao powder or extracts, but you can't change the chocolate flavor and I've found I get bored with it quickly.
That's pretty much it! 😀 Any protein faves that I'm missing?? What's your favorite way to use protein powder?
Mine is in a bfast cookie, fo sho 😉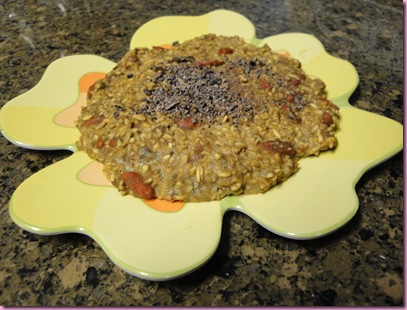 I hope ya'll enjoyed this reader's request post! Please send requests my way to fitnessista at gmail dot com (subject: Reader's Request).
I'm off to Zumba it up!
xoxo,
G$
Something to do: The Fitnessista now has a facebook fan page! <— Check it out, yo 🙂