Hi guys! Sup? I've been a productive Polly today 🙂 (I just put Polly's name in there because I needed a "P" name…and I love her)
I started tackling the laundry mountain…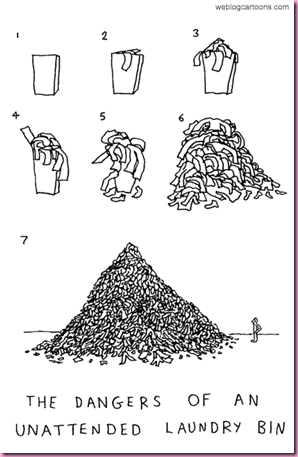 (Source)
I'm a notorious over-packer and always have a TON of laundry after vacation :/
Did some work on the computer: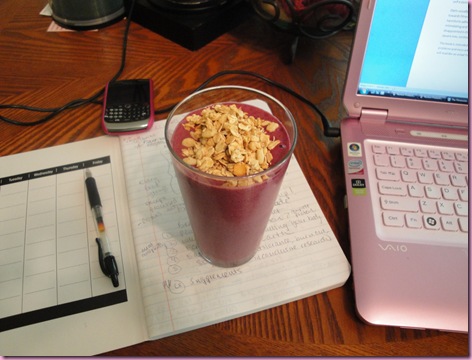 Whilst sipping on some brain food 🙂
A berry smoothie with:
-1 C water
-1/2 bananner
-frozen organic blueberries and raspberries
-1/4 t xanthan gum (to thicken it up since I was outta almond milk)
-1 scoop vanilla Sun Warrior
-1 serving of vanilla Galaxy Granola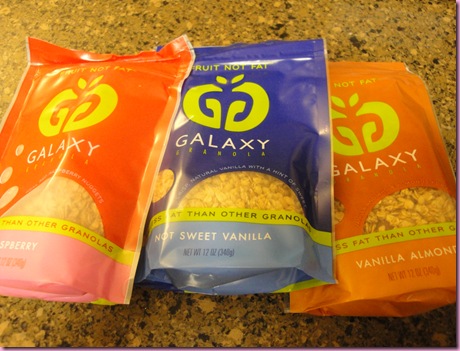 The company was so lovely to send me some packs of granola to try… after getting really excited because of all the blog hype, I hate to say I'm not a huge fan. The idea behind the granola is great (using fruit instead of oils), and the texture is pretty good, but it tastes kind of like the plastic packaging to me. Also, it has white rice in there 🙁 I think the pilot will like it, though 😉
I'd just rather have rawnola any day 😀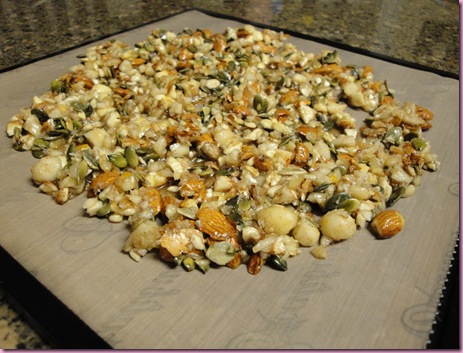 I also made an attempt at re-creating the glorious chopped salad from Mesa Grill for lunch.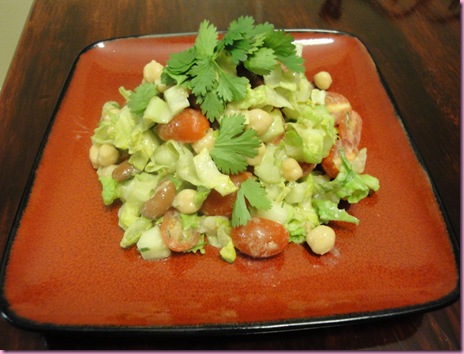 Chopped up romaine and chives: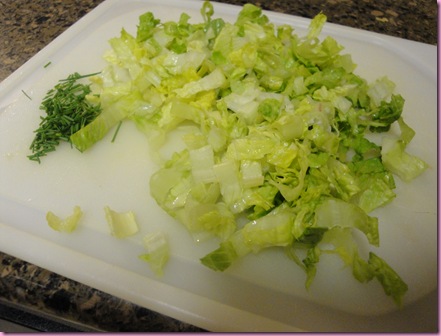 and added them to the kidney beans, garbanzo beans, tomato and cucumber along with a dressing.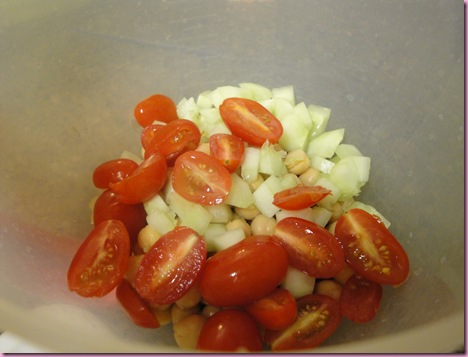 It was almost everything I wanted it to be 🙂 After a couple of tweaks, I'll definitely share the recipe with ya'll.
I'm off to train clients <3
Peeeeeaaace,
G$
Spread the word: This week is National Infertility Awareness week. Whether you have a child, are trying to conceive, know someone who has experienced infertility or have dealt with it firsthand, each of us have ties to this subject. My cousin writes a thoughtful, hilarious, and beautiful blog on the subject of #infertility and is helping to spread the word about the importance of this week. In one of my cousin's awesome posts, she used an analogy of a baby on the shelf of a store. Just because she has been trying to get pregnant for so long, finding out that one of her friends is pregnant doesn't mean her friend took the last baby on the shelf and that there are none left. This is true for SO many things other things in life. The fact that something happens to someone else doesn't decrease your own chances of it happening. Keep doing your thang 🙂
Check out Resolve.org for more info on Infertility Awareness Week.