Hiiii 😀 How are ya? How was your Sunday? Mine was a longie, but bueno 🙂
As much as I wanted to have b-fast cookie cereal this morning, I was determined to have something different to change things up 😉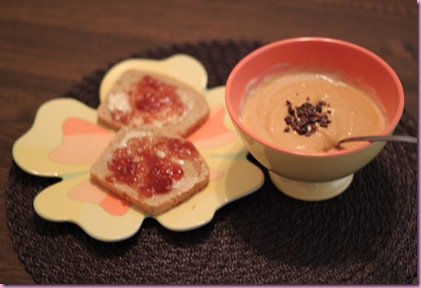 Kamut bread with Earth Balance and Polaner jam: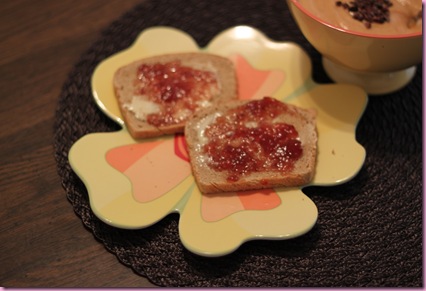 and pumpkin protein yogurt with pumpkin puree, Goat's milk vanilla yogurt, Sun Warrior, Stevia, cinnamon, nutmeg, ginger, almond milk to thin it out, and topped with cacao nibs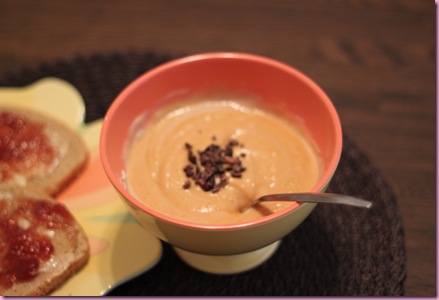 and packed up lunch for the day in the bento 😀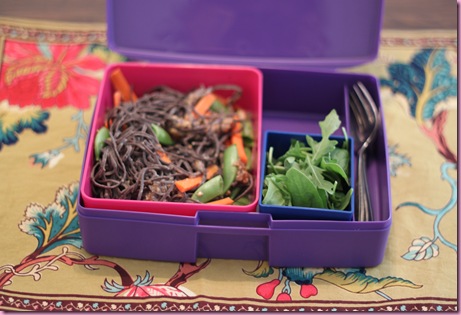 Black bean spaghetti with a spicy almond butter sauce (almond butter, Nama shoyu, cayenne, garlic, almond milk), carrots and snap peas + arugula that I ate plain—it tastes so spicy and fabulous on its own 🙂
+ banannerrrr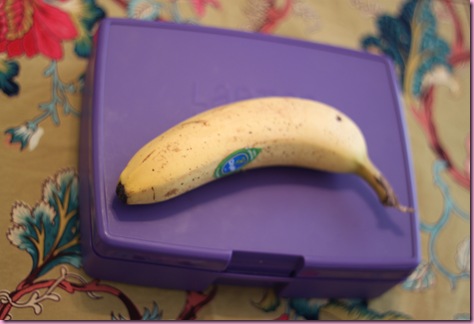 I actually had to remind myself to take a day off from working out this week– it's a little easy to go crazy with classes when you get to TAKE them instead of teaching them 😀 There's so much to choose from, too! I'm in paradise fo sho, but have to remember to give myself some rest, too.
Work was pretty good today- I met a lot of amazing people and when the time came for lunch, I dined al fresco with the birdies.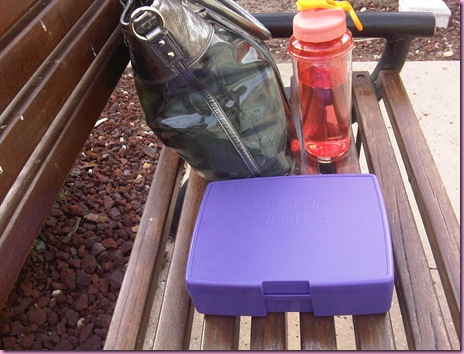 I just now got home, scarfed two macaroons and am about to prowl for some dinner.
Have a great night! <3
xoxo,
Gina
Something to talk about: How often do you take rest days? Do you schedule them or just go with the flow? Also, what would you like to see on the blog this week? I have a few fun posts in mind, but always love your ideas 😀