Who Stopped the Cardio Bus?
Heyyyyyyy 😀 Happy Monday <3 What do you have going on this week??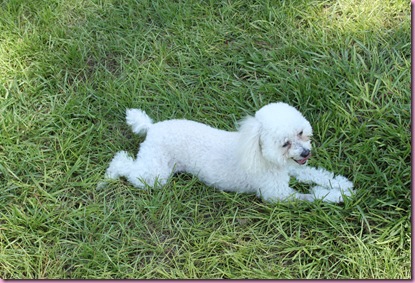 Here's what went down on the bloggy this weekend:
–I made ravioli and a vow to never make ravioli again
–My cousin and I took a Dance Trance class
–I had a work picnic with the birdies
Thanks so much to those of you who left techie advice, blog ideas and reader's requests for me 🙂
It was fun to read about your rest day mentality, too- I just realized that as hard as it's been for me to take recovery days because of the abundance of studios and classes here, I've kinda slowed down the cardio bus. I did three days last week instead of my usual six, in favor of power yoga classes. It's been so amazing to take *real* classes instead of the usual podcast in the yoga room thang, so I'm living it up 😀
So last night, my stomach was gnawing on my backbone (I was HANGRY!) and didn't have a ton of groceries….
and then this happened: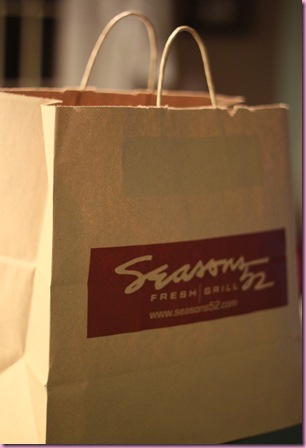 Seasons 52 take out 😀
I got a greens salad (which I saved half of for today's lunch)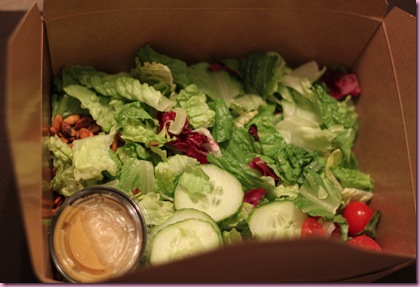 (LOVE that they add seasoned sunflower seeds)
and the market vegetable plate with shrimp instead of tofu 🙂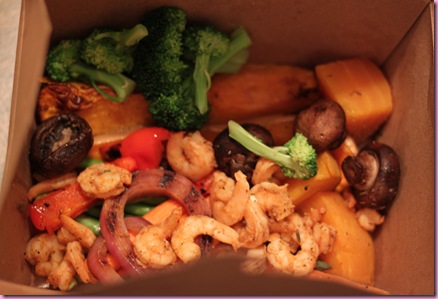 Butternut squash (!), asparagus, carrots, golden beets, onions, broccoli, roasted red peppers and grilled shrimp… everything I could wish for <3
I had it with a side of Desperate Housewives, Brothers & Sisters and called it a night 😀
This morning, I'm off to yoga before work, so I'm grabbed a funny-shaped Fuji: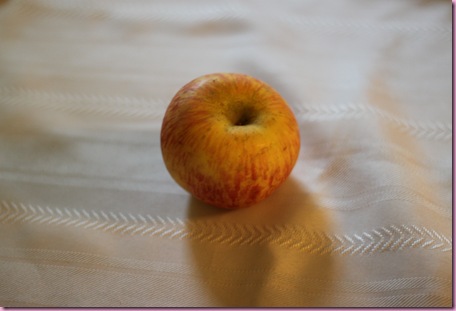 and packed up today's lunch: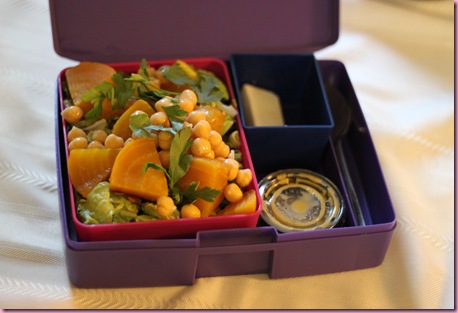 Leftover salad and golden beets, with chickpeas and parsley, a wedge of goat gouda
and a Larabar: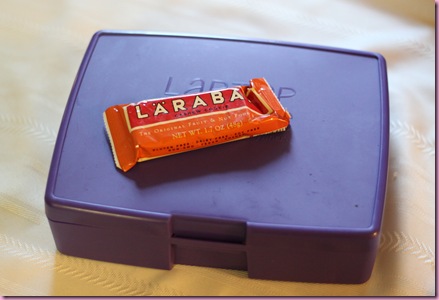 I'm off to sweat and twist 🙂 Have a great day and see ya later this afternoon. I heard a rumor that a very seksi man may be posting 😉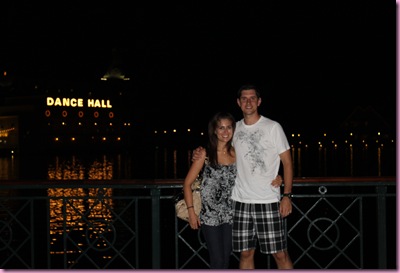 xoxo,
Gina
Something to do:
Some of my all-time favorite at-home workout moves! (All ya need is a stability ball and dumbbells- please check with a doc before doing anything new when it comes to food and fitness)

–Stability ball hamstring curl

–Bent-over row and tricep kickback (I like to do both arms at once with my feet under my hips and knees slightly bent- make sure to gaze at the floor as it will keep your spine straight while you do the movement)

–Core fusion thigh burners (these are killerrrrrr- skip the warmup and the actual exercise starts at 1:04)

Combine all of these with cardio of choice (or cardio blasts in between moves- 30 seconds to 1 minute of your favorite calisthenics) to get an amazing total body workout 🙂
Something else to do: (if you'd like!) Please vote for Next Food Blog Star 🙂 My original entry is *here* and I'll put the link where you can actually vote *here* when I get back from yoga and voting is open. xoxo Edited to say: voting is open! 😀