Hi! Hope your day is going well <3
Mine has been pretty busy, but wonderful.
It started with a traditional b-fast cookie on a skull plate, courtesy of my nana.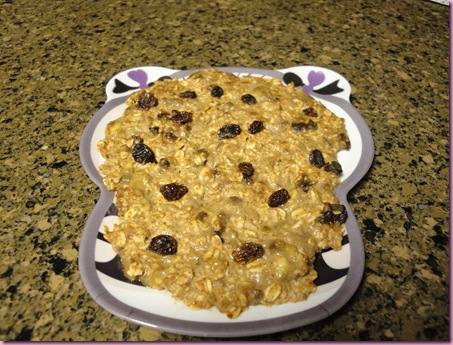 Today's mix was:
-1/3 C oats
-1 T almond butter
-1/2 scoop vanilla Sun Warrior
-Cinnamon and nutmeg
-Raisins
-Almond milk
-1 small smashed banana
After the foodgasmic breakfast feast, I met Ashley for a legs workout at the gym. I don't know why (or maybe I do) but I hate legs day. I see amazing results from working my leggies but I always dread legs day.. it's a beast 😉
Protein: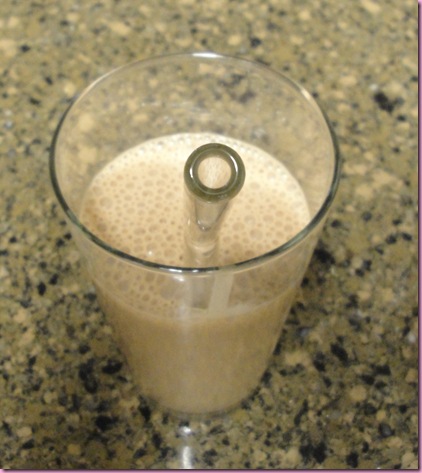 Roon: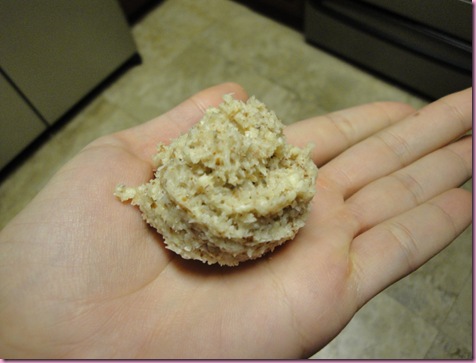 I started on my client's lunches, which were vegan gluten-free calzones.
The filling was consisted of mushrooms, onion, squash, zucchini, sundried tomatoes, basil and oregano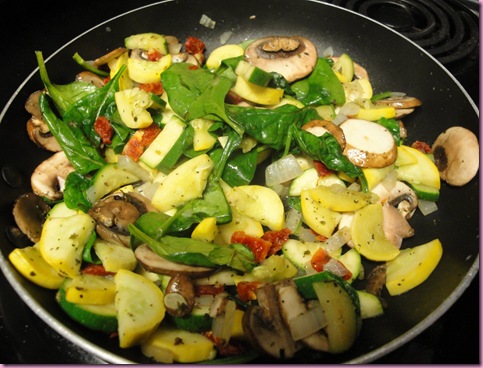 The dough was an abomination.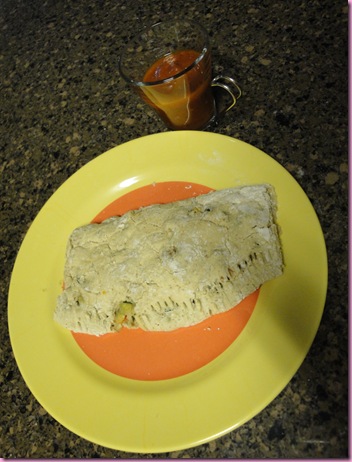 It tasted like heaven with the organic marinara, but looked a hot mess 😉
So today, I thought I'd show you guys something that I'd been doing for quite a while.
My food journal: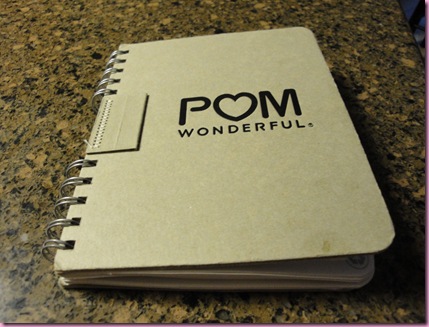 (Thanks again for the notebook, POM friends!)
I told you guys when I stopped counting calories quite a while ago (Read my thoughts on calorie counting on this post)… Counting calories works extremely well for some people and I counted diligently until it started to make me crazy. Numbers were always flying through my brain and I often based meals on how many calories I had left instead of the nutrients my body needed. In the end, I decided I didn't want to spend my life counting and even though it was very difficult, I eventually broke the habit.
I do still, however, keep a food journal.
 

It's separated into segments:

Top Left corner: my waking temperature (since I do the FAM method after stopping birth control pills)

Left column (top): All of my eats. No calories, but next to each item you'll see a "C", "P", "F" or "N" standing for carb, protein, fat and neutral, respectively. There is more of an art (not a science) to this, but I can't share that with everyone just yet. Have to save some things for a, umm, rainy day 😉 Anyhow, I use these letters to determine my macronutrient ratios for the day. Usually if my jeans start to get snug, I can look back and see that I was eating too many fats or carbs and not enough protein. It really helps me to make sure my eats for the day are balanced

Left column (bottom): Exercise for the day. This is a great way of tracking how I've improved and it's always fun to look back and see how much consistency matters in the fitness game 😀

Right column: Plan for the day. As you can see, my days often broken down by the hour until I finish my last training appointment or aerobics class. After that , I usually make dinner, blog and chill until bedtime. This plan is never set in stone but it certainly helps with time management and to make sure I get everything done that I'd like to accomplish. Yes, I do have a crackberry but only use it to schedule appointments and when bills are due. As far as everything else during the day, I'm pretty old school and like to scribble it out on paper rather than online.
Do you keep a food journal? How do you plan out your days and keep organized?
Well I'm off to walk these puppies, train a client and then go for a run. It looks dreary outside, so I may be destined to the RAD :/
Have a fab day and I'll see ya before GREY's!
xoxo,
Gina
PS. Inspiration boards really work 😉 More info to come within the next couple of weeks.