Hi friends! How's the day going? Hope you're having an amazing morning. This morning, I'm off to Zumba! I thought I wouldn't be teaching for a while since we're in moving and life transition, so I'm subbing here and there until we get to Valdosta. I subbed spin last week and today I'm teaching Zumba after months and months of not doing any Zumba. Let's all pray to the Latin dancing gods that I remember my choreography… or I'm going to be making up a lot on the spot. #oops
Yesterday, I started the morning with a barre3 class.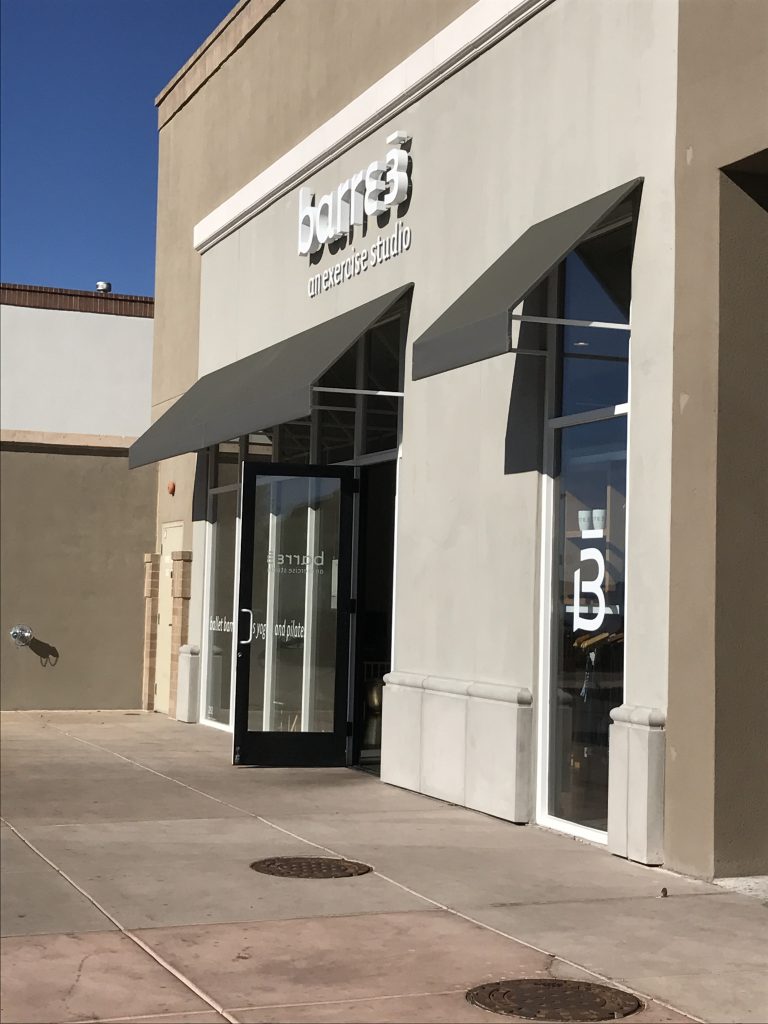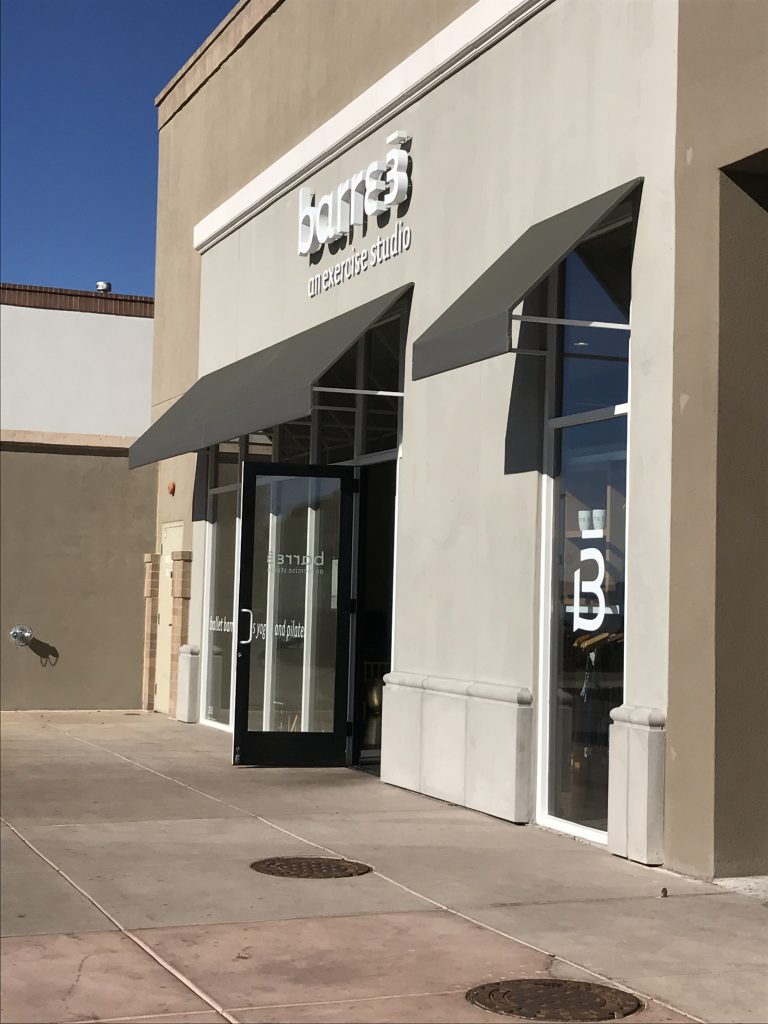 I love the barre3 studio at La Encantada (my beautiful friend Kate owns it!), and can always count on getting a great workout. The instructor Cassy KILLED my legs in the best way possible. She was so sweet about it, and then entire time my legs were shaking and crying. Just the way I like it. I bought a class pack, so i'm excited to take more classes while we're here.
We ran some errands and took care of stuff around the house, then Liv and I headed to Whole Foods for some essentials. Namely: probiotics for the whole family + hot bar for lunch.
I wanted to face dive into everything, but decided on some chicken with roasted red bell peppers, kale salad, dolmas, and sriracha cauliflower.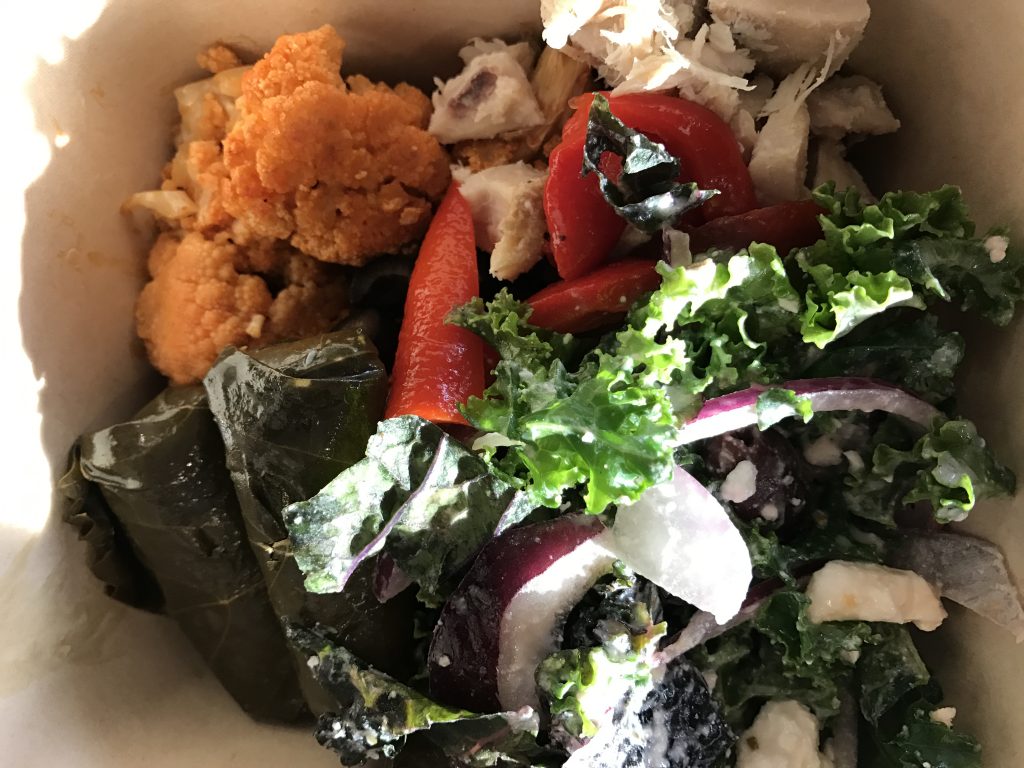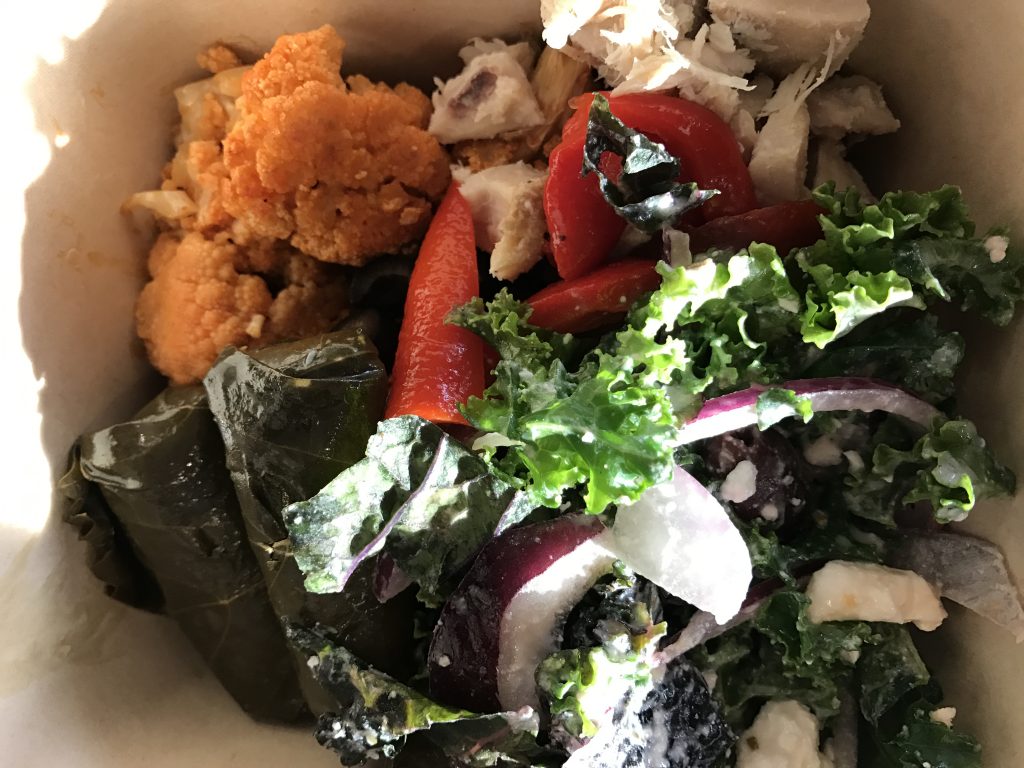 My lunch date: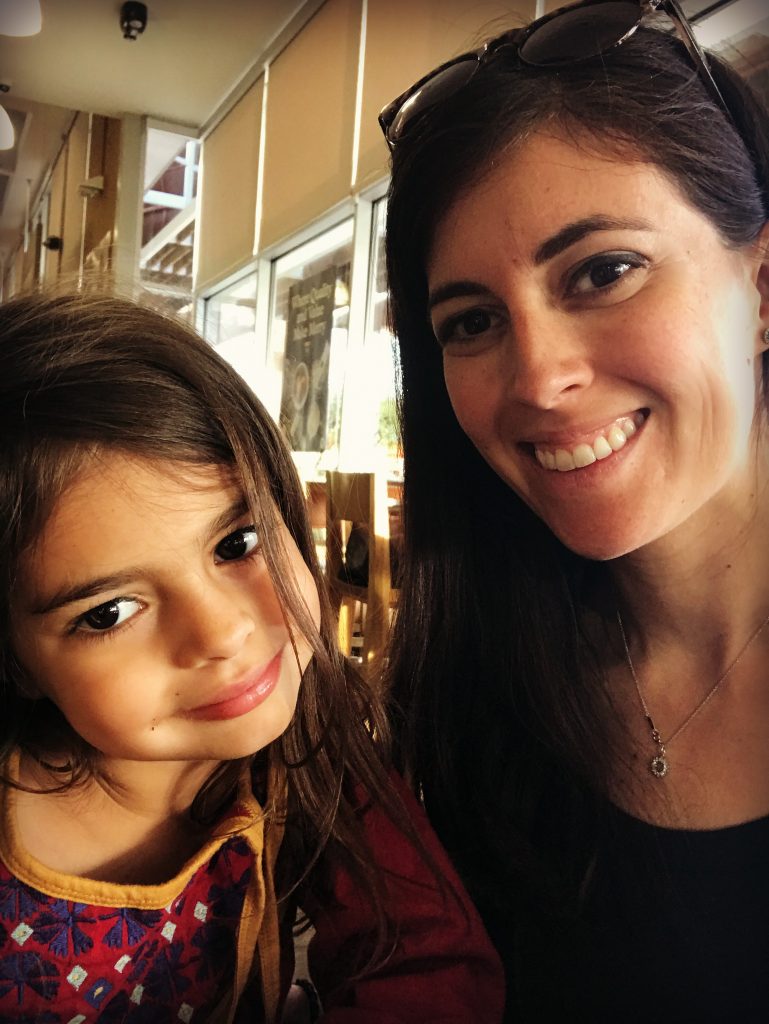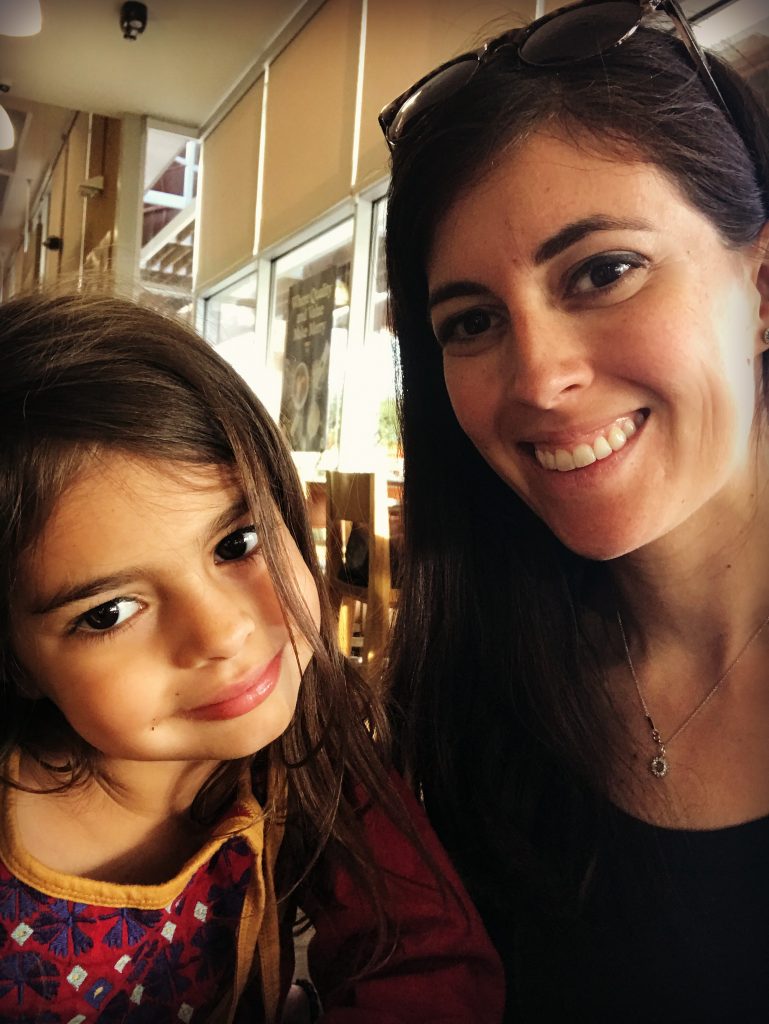 I loved telling her about how we'd go to story time at the library a few doors down, and then walk to Whole Foods for a green juice. Back when she used to eat things that are green.
Dinner was Fed & Fit's buffalo chicken casserole. The recipe is not my favorite to make (soooo many steps: make the chicken, roast the sweet potatoes, make buffalo sauce, saute the kale, cook the turkey bacon, make the Ranch dressing), but one of my favorites to eat, so it's totally worth it.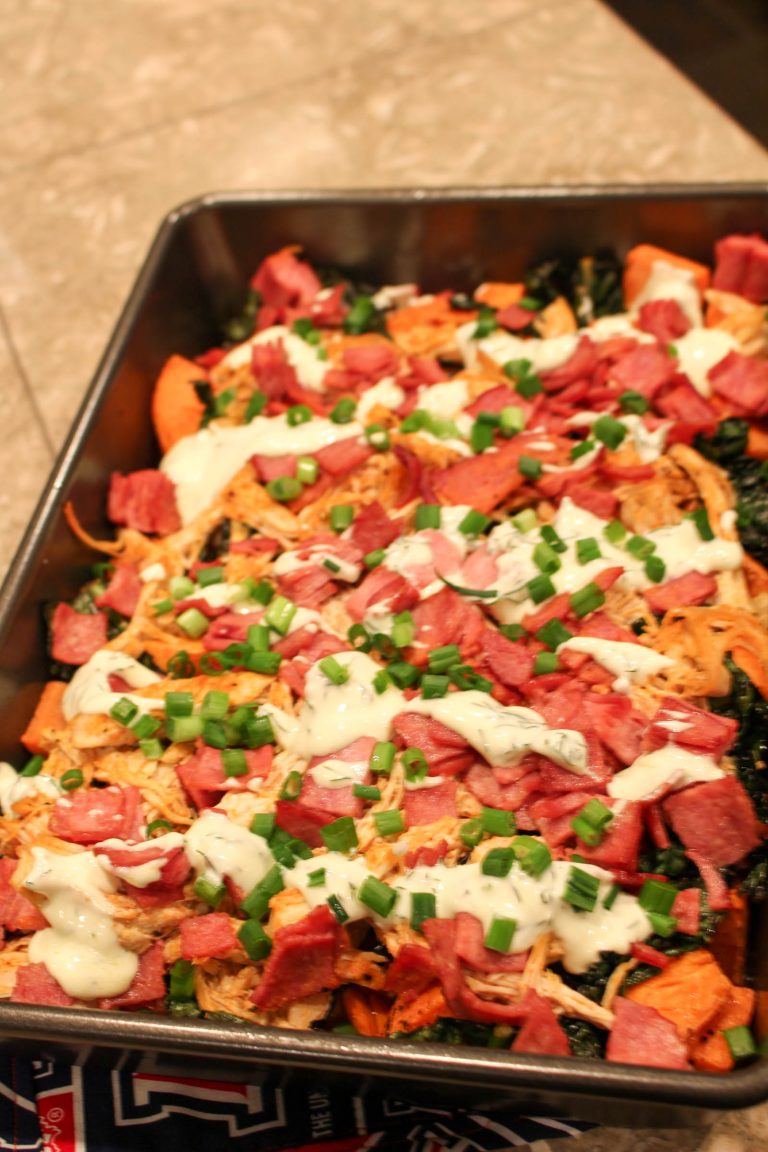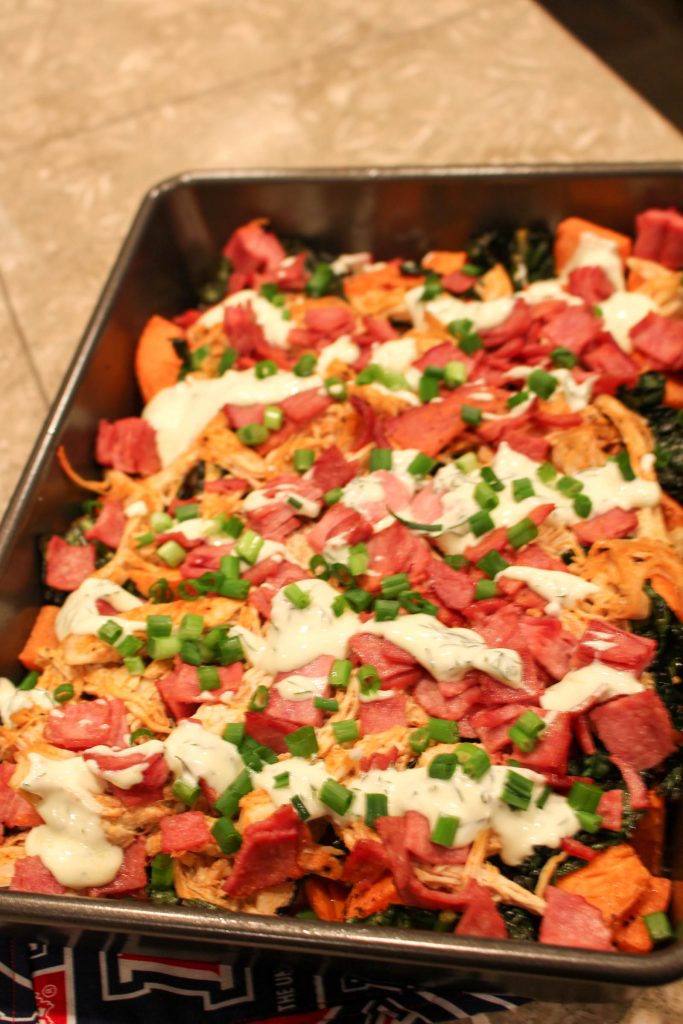 While we were eating dinner, we were lamenting the fact that it had been almost an entire day without seeing the fam, and then my madre, brother and his girlfriend walked in the door.
With dessert.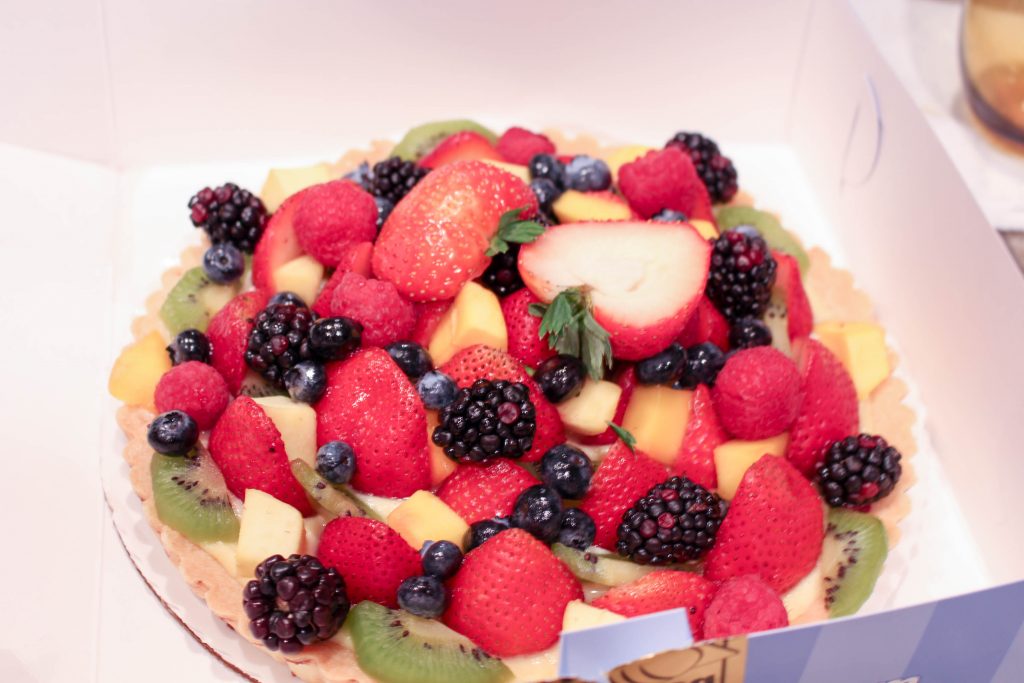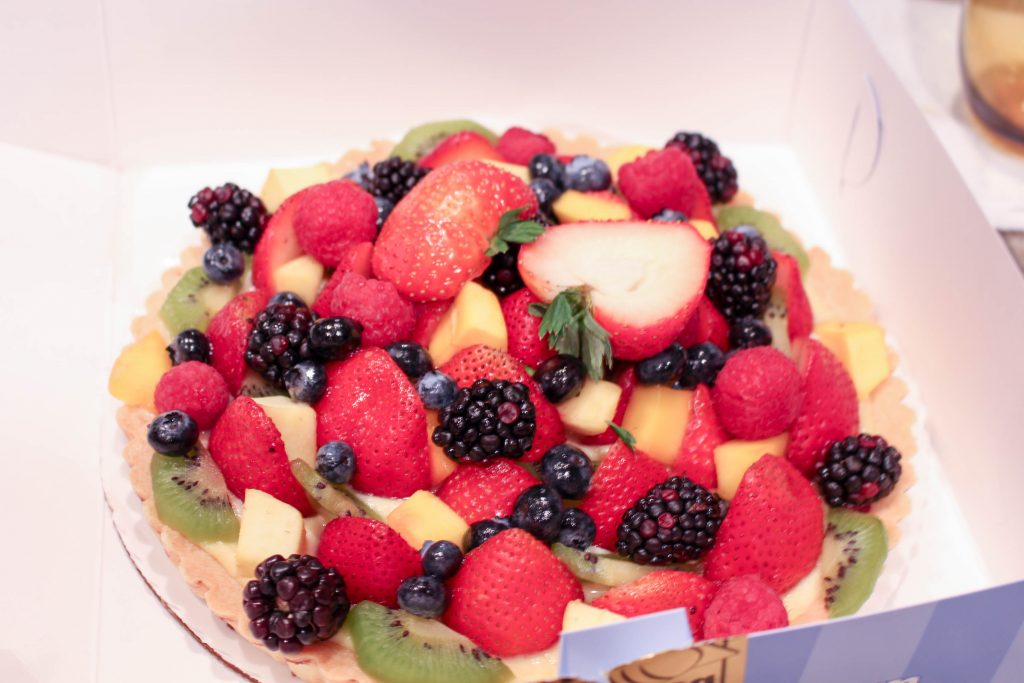 YES. We watched Ratatouille with Liv on the couch and ate dessert. It was lovely.
Best Healthy Cookbooks
I was thinking about the Fed & Fit cookbook, and how much I still love to use cookbooks for recipes. Yes, the internet is a beautiful thing, and some of my favorite recipes are online, but there's something magical about touching real pages, and being able to easily flip through pages. I have a handful that I still use in the rotation, and thought I'd share some of my favorite healthy cookbooks for those who may want to try something new!
Fed & Fit– this cookbook is packed with Paleo recipes (so everything is free of grains and dairy) and has a great variety of entrees, sweeter treats, make-ahead meals/tips, and snacks. I've used it a lot already, and have loved everything I've tried.
Cooking for Jeffrey– this is a newer one, and not something you may deem as *healthy* at first glance, as Ina makes a lot of indulgent meals. But, some of them are surprisingly light and she only uses whole foods. It's easy to substitute dairy here and there or grains/flours if you prefer. I've found that a lot of her meals contain substantial protein and produce, and then when you need a recipe for a bomb indulgent cake, it's right there for ya, too.
Giada: Feel Good Food– I only wish that I would have purchased the physical book instead of downloading it to my Kindle app. It's kind of hard to read/skim, but I love the collection of clean recipes with a Giada twist.
Eat, Drink and Be Vegan– this is one of my all-time favorite cookbooks. It's entirely vegan (you can add some chicken or fish to many of the entrees for carnivorous friends/partners, but I don't think they need it) and I love the emphasis on plants (instead of lots of soy and faux-meat products) and unrefined flours/sugars. The Supercharge Me cookies are my all-time fave, and I still make the quinoa confetti casserole years later.
Oh She Glows– another vegan cookbook from a blogger friend. The photos are exquisite and all of the recipes are crowd-pleasers. You can tell Angela puts a lot of care into recipe testing, because everything I've tried has been perfect.
Cookbooks I want to add to my collection:
Skinnytaste Fast and Slow– I think I need this for busy weeknight dinners. Plus, I love all of Gina's recipes so I feel dumb that I haven't bought this yet.
The Whole 30– I love the philosophy of Whole 30 to bring cravings and eats back to basics, and feel like this would be packed with new options to add into the rotation
Cravings– the recipe roundup looks incredible, and I love Chrissy Teigen
So, tell me friends: what's your favorite healthy cookbook? What do you want to add to your collection? Any recipe that you always come back to?
xoxo
Gina