Hi everyone! Happy Tuesday 😀 Hope your day is going well!
I slept in a little after having some creepy dreams. The pilot was in an Indiana Jones-style stunt show, and I had to travel with him and watch as he did dangerous tricks on stage. Bizarre, right??
Anywho, I had some lovely green juice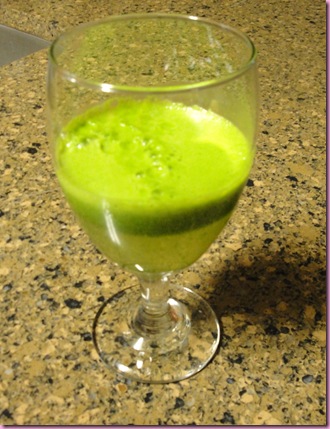 a side of eggplant bacon: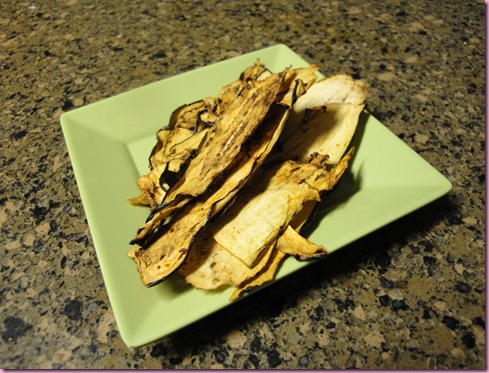 (recipe is in Everyday Raw by one of my favorites)
and whipped out a new yoga mat that was sent to me from Aurorae.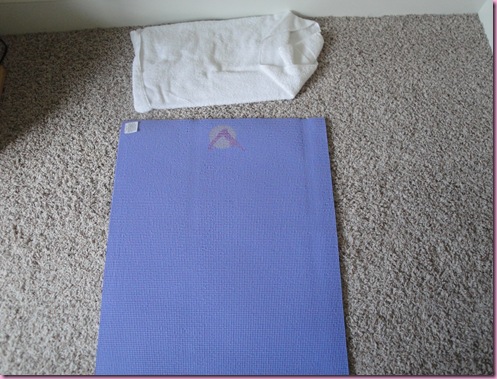 I'll be posting my review for this product later today 😀
After having some fun with the self timer…
I did 30 minutes of a 60 minute Power Yoga #2 podcast from YogaDownload.com. I couldn't do more..my mind is a little frazzled today after last night's news.
Next, I came down and made a banana mesquite drink

-1.5 cups almond milk

-1 banana

-5 drops liquid Stevia

-1 T mesquite

-cinnamon

-pinch of sea salt

All blended up in the Vitamixilicious 😀
Lunch was face-rockin glorious.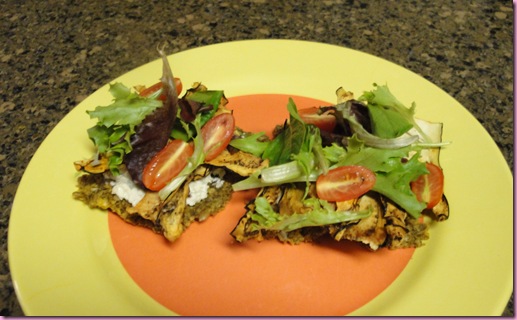 Raw EBLT!!!!
I used the rest of the raw bloomin' onion flatbread and made a cashew mayo to spread on it with 1/8 C soaked cashews, lemon juice and some water.
Next, I topped the flatbread with eggplant bacon, organic spring lettuce and grape tomatoes.
I can't even explain to you how good it was… chewy, slightly crunchy onion bread, creamy cashew spread, super crunchy and spicy eggplant slices, crisp lettuce and juicy tomatoes. Drool.
Well I'm off to walk these puppers, train a client, do some work and make dinner, then off to my first night dancing again. I have tap and jazz… and I'm super nervous. Here's hoping I don't make a giant goober of myself 😉
See you soon!
xoxo,
Gina
Something to do: Two lovely ladies in my life have started blogs! My cousin Katie has an amazing, heartfelt and funny blog about her experiences with infertility- check it out here and my friend Michelle has started a nutrition blog 😀 Check em out!