Grandma's still got her groove
Heyyyy! Hope you're having a great night 🙂
I was a slight bum this afternoon after my training appointment re-scheduled. The puppers and I went for a walk, I took a nap did some work around here, and then scrounged around for my dance shoes.
Victory.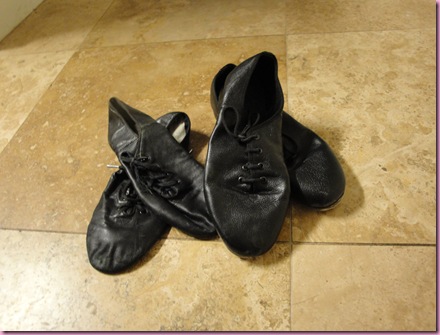 Afternoon snack was not raw… but it was vegan.. and it was delicious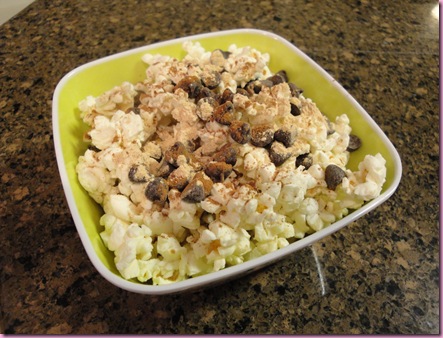 Air popped popcorn + vegan chocolate chips + cinnamon + maca = one of the best combos ever 😀
A little while later, I got the enchiladas out of the oven that I made for the pilot and I.
Chicken for him: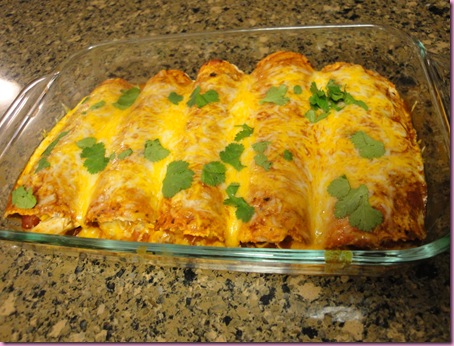 Vegan for me (filled with vegetarian refried beans and this filling, minus the chicken and corn), in Ezekiel tortillas and topped with extra filling and organic enchilada sauce from Whole Foods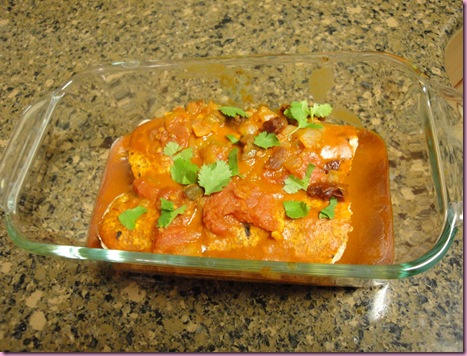 Then, I went to dance class.
I have to say I was shaking in my tap shoes when I got there. After two and a half years of not dancing –and dancing at least 3 hrs a day for most of my life before that- I was really scared that I wouldn't be able to do anything that I used to. Well, grandma's still got her groove. 😀 It felt SO GOOD to do the things I'd missed… especially the kicks and leaps. I was a little shocked when I bounded off the floor just like the good ol' days. I'm a happy kid 😉
For dinner, I had my vegan enchiladas salad beast style and topped with Herdez salsa.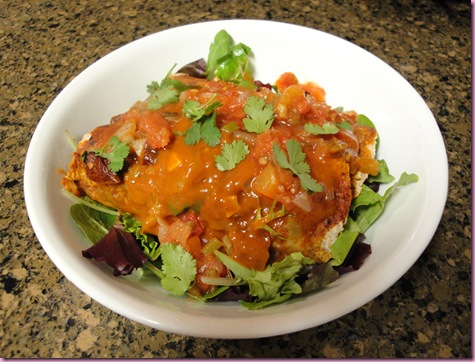 *in opera voice* GLOOOOOOORIOUSSSSS!
Time for me to work on stuff and answer your lovely emails 😀
See ya in the morning!
Gina
To read my Aurorae yoga mat review, click here!
Something to talk about: Are there any hobbies you're looking to start or get back into after a hiatus?! Tell me about it! I had no idea if I'd ever dance again…and I'm so glad I did 😀