I love creating healthy versions of classic faves. Not necessarily because everything has to be healthy -there's a time and place for everything, and when it's time for real chocolate chip cookies the place is in my face- but because it's fun to experiment in the kitchen. One of my all-time faves is sweet potato pasta; so much lighter and more flavorful (to me) than the original thing.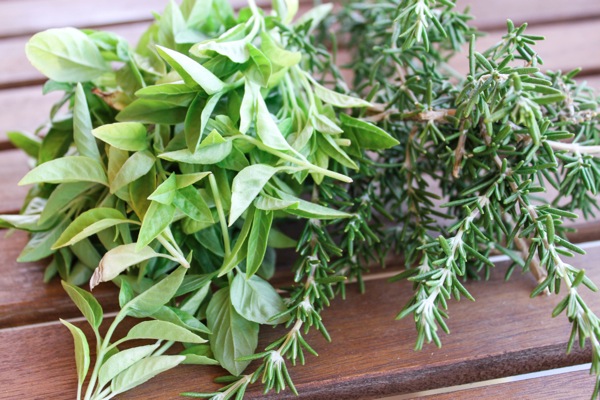 Certain healthified versions of classic faves sound absolutely violating -the beans in desserts thing will never cease to freak me out- and sometimes already-healthy things are tampered with and end tragically.
Example A:
Paleo oatmeal.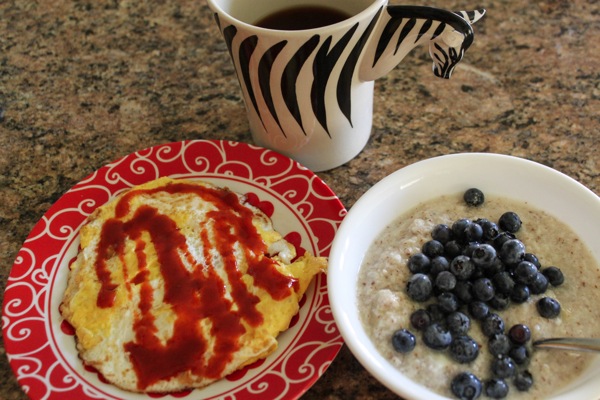 While I'm not Paleo -love goat cheese and grains too much!- there are a few Paleo recipes I've tried and loved. I love the fact that they don't contain refined sugar, are usually high in protein, and inherently gluten-free. This Paleo bread is staple in our house — we all love it. When I first saw Paleo oatless oats, I couldn't help but think, "What's wrong with regular oats?" but at the same time was intrigued by using a combo of egg whites and nuts to yield an oat-y texture.
I decided to give it a whirl with yesterday's breakfast, and had two whole eggs (with TJs sriracha), Paleo oats with berries.
After checking out a few recipes online, here's what I did:
-In a small saucepan, I added 3/4 C liquid egg whites, 1/2 C almond milk, 2 T almond meal, 1/2 mashed banana and a little vanilla extract
-Cooked the mixture on medium and stirred occasionally until it was fluffy
I mixed in a handful of berries with a little cinnamon and honey, and while it tasted ok, I felt like I was eating a bowl of sweet egg whites… not oats.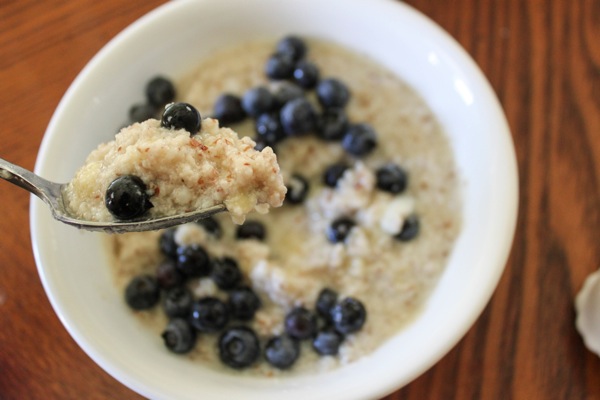 Even though I couldn't help but think I'd rather have regular oats, I do love the fact that the meal was extremely high in protein and healthy fats. It kept me full all morning, no problemo.
Liv and I went to visit madre in the morning, and spent the afternoon at the pool. Before I knew it, we had been swimming for an hour, were total prunes, and a few of the ladies working the desk at the club had gathered to watch Liv belly-laughing in the water. It was a good day.
An easy dinner: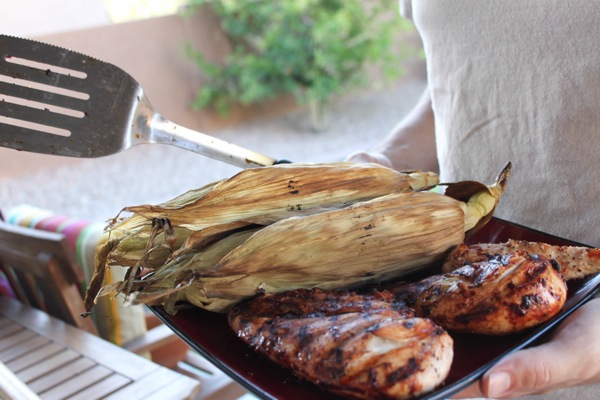 Grilled corn on the cob (can't get enough!), artichokes,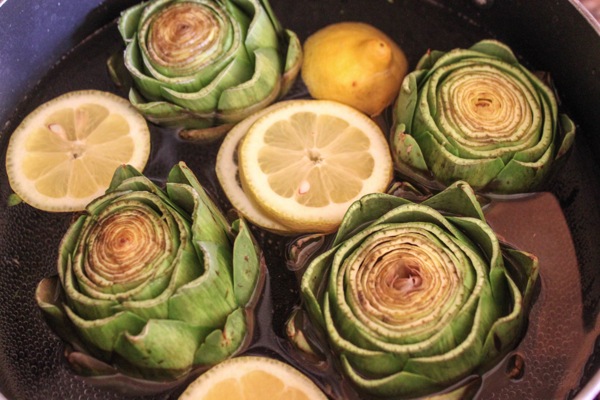 chicken and wine. (<–the 49 cent variety)
This morning, Liv and I are off to story time and then coming back to swim and hang out.
Hope you're having a wonderful day <3
xoxo
Gina
What's your favorite "healthy version" recipe? Mine is probably this chocolate fudge sauce. Any kitchen fails lately? It's weird, but I always love hearing them. It's nice to know I'm not the only one 😉
Summer Shape Up friends: how was your scenic cardio? What did you do? Leave a comment or tweet/Instagram to check in!