Fall into White Plum (with an awesome giveaway)
This post is sponsored through my partnership with White Plum. If you're looking to update your fall wardrobe, they've got you covered with a fantastic giveaway at the end of this post! Use the code FITNESSISTAGETS25 for 25% off entire purchase until 10/5.
Who's ready for booties?!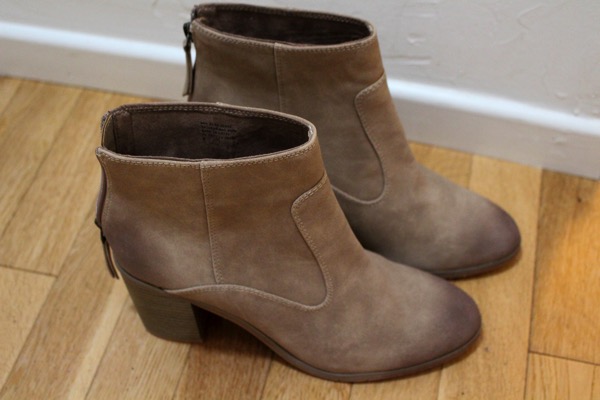 Feet, meet booties. You will spend much of this fall and winter together.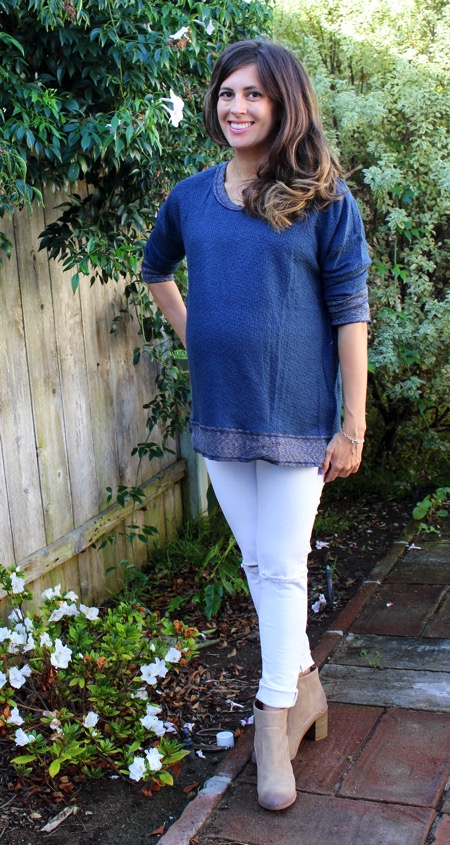 Morrow bay pullover // booties
I've been a fan of White Plum for a couple of years now, and it's one of my favorite online shops. I especially admire their commitment to offering high quality items at affordable prices. They carry an impressive collection of trendy pieces for a fraction of what you'd pay elsewhere. I especially love their dresses, tops and jewelry!
Here are some of the items I have my eye on: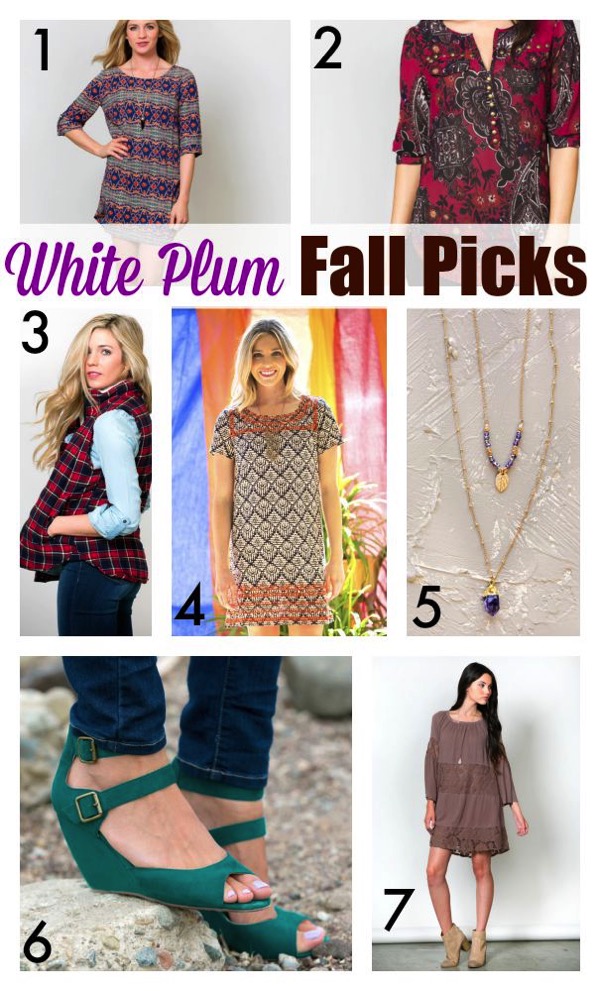 (Use the code FITNESSISTAGETS25 for 25% off entire purchase until 10/5!)
I was so excited when White Plum sent me some pieces from their fall collection to try out. These booties were exactly what I'd been in the market for: a neutral color that will match everything, a comfy stacked heel, and a little extra flair. In this case it's the gradient color, as the boot becomes darker towards the toes.
As I'm nearing the end of this pregnancy, I'm excited to have some options that will easily transition with me from 37 weeks to the postpartum phase.
This oversized distressed top with a classic print: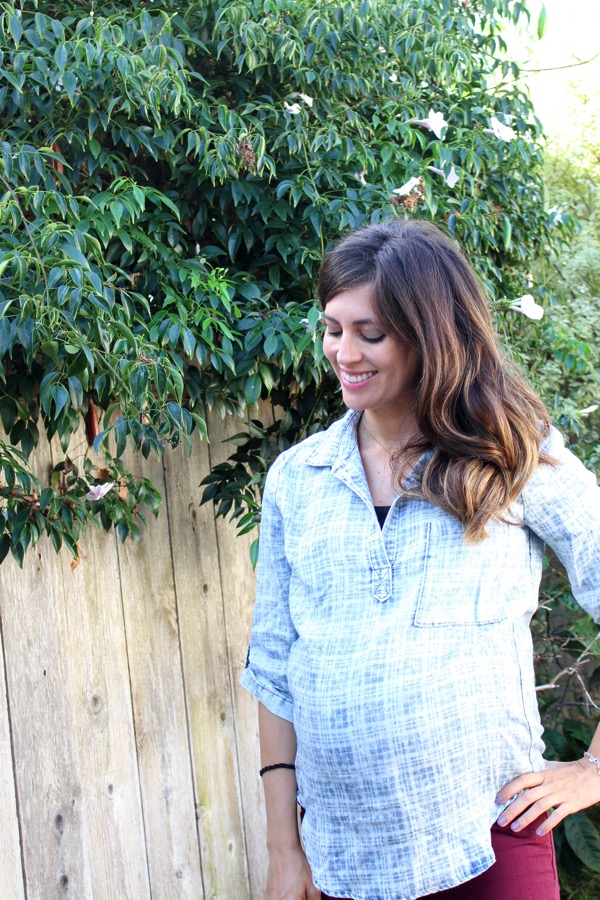 and this long, draped cardigan with lace detail.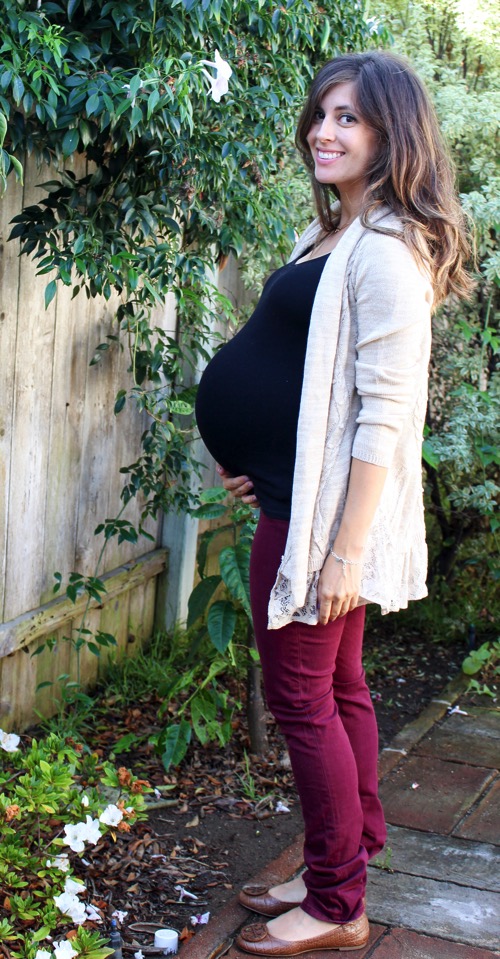 They also sent a couple of pairs White Plum's famous printed leggings. They're one size fits all (truly! I've given some to my taller friends and they fit them perfectly), made of super soft material, and in a wide variety of prints. They're perfect for layering with boots and a sweater, or lounging around the house.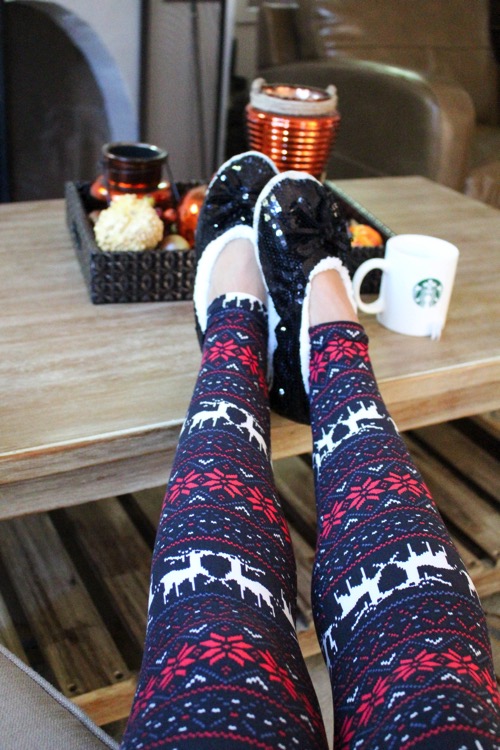 Printed leggings (with sparkly slippers)
And now, it's giveaway time!
One lucky reader will win a $200 shop credit to White Plum! Simply enter via the widget below. The lucky winner will be chosen and announced exactly one week from today.
Ready, set, go!
xo
Gina