Hi friends! How's the day going? I'm so happy you're excited about the White Plum giveaway. It's a great one, so be sure to get your entries in there. 🙂
Oh pumpkin tree, oh pumpkin tree, how beautiful your…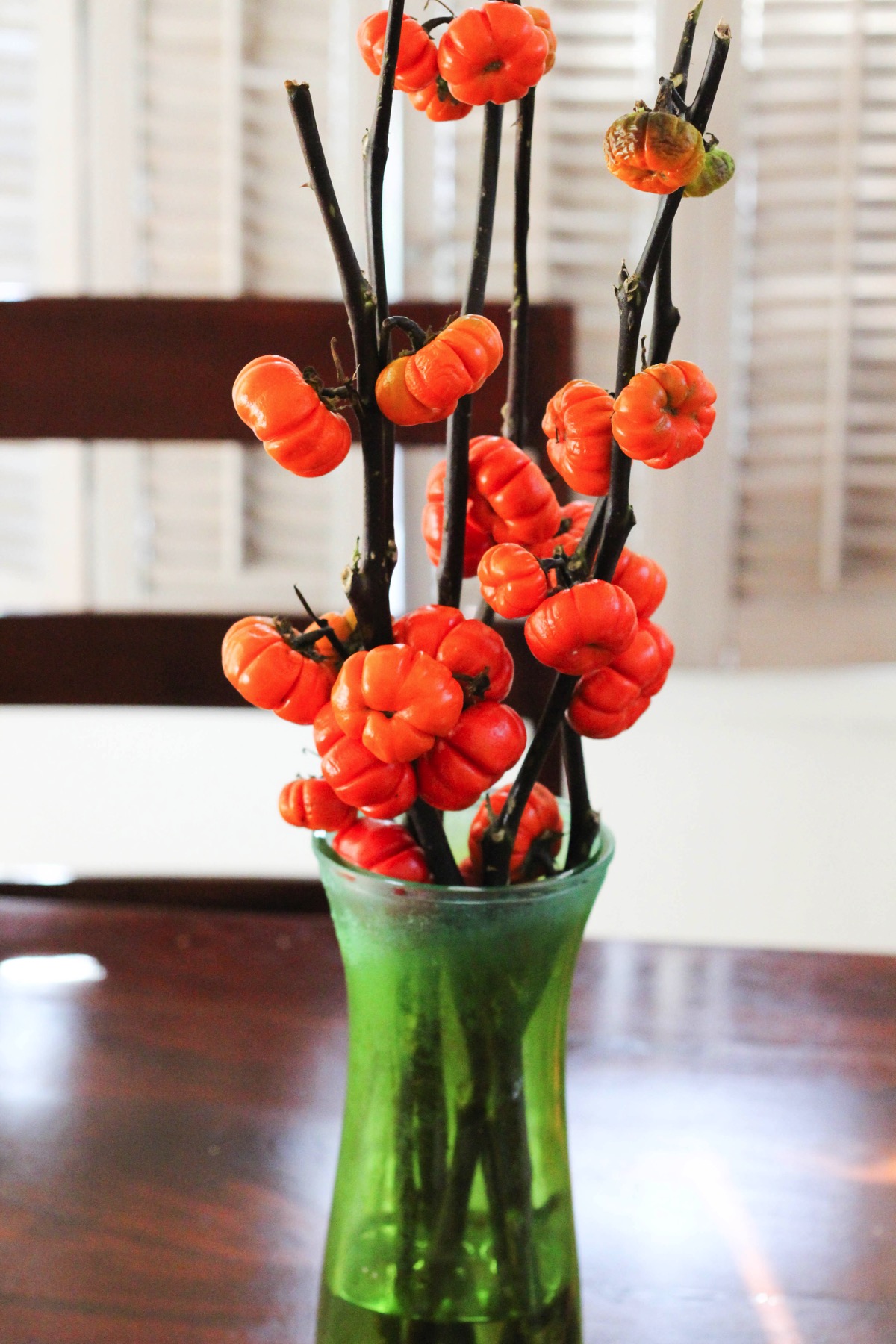 squashes? Tomatoes? What are those things? (I just googled and they're Japanese pumpkin branches. Not sure if they're edible but I wouldn't try it haha.)
This weekend was a lot of fun, but went by way too quickly. Friday afternoon, Livi and I put together an impulse purchase from Target: Candy Corn cookies!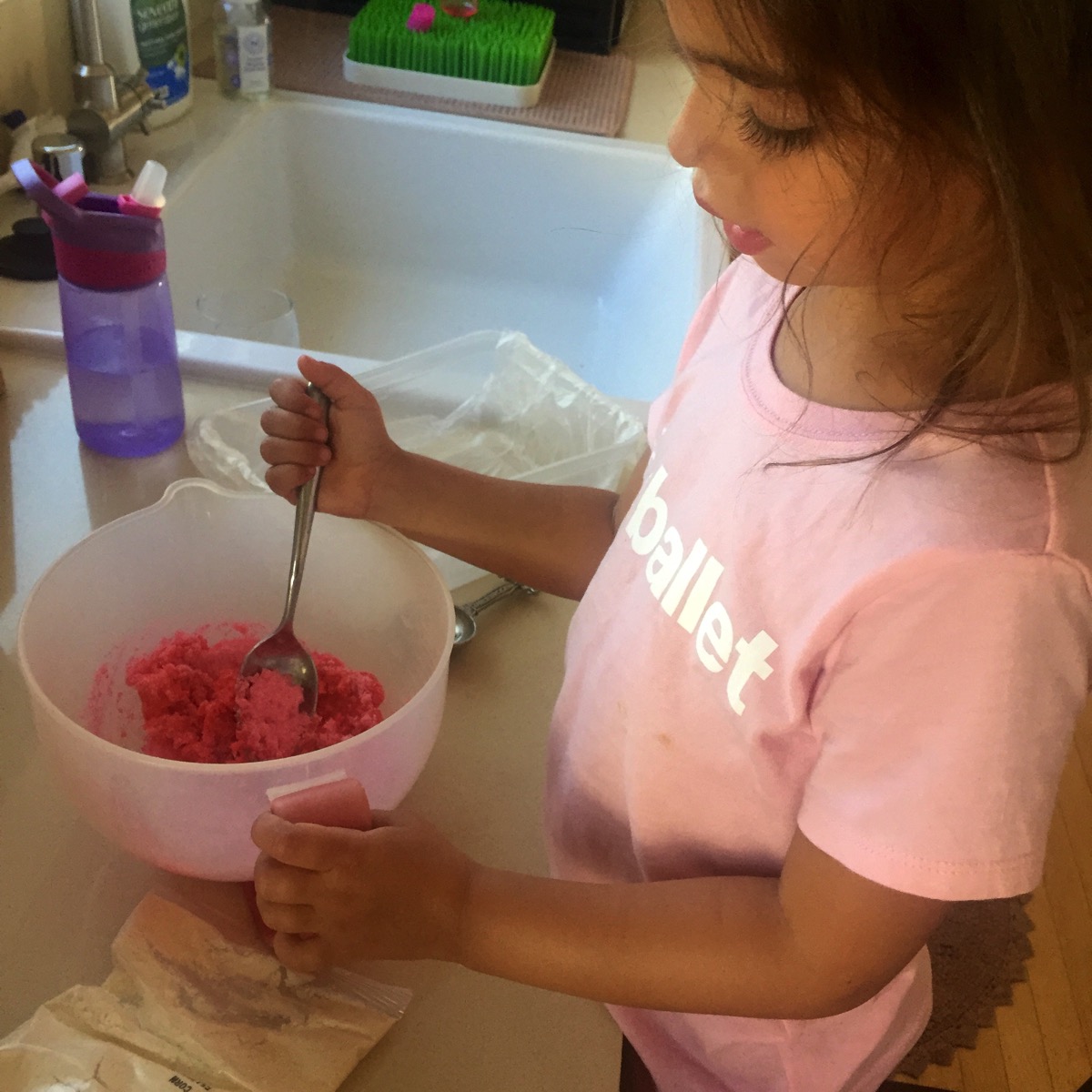 She is really into baking and cooking right now -each time I'm in the kitchen, she asks for a chair so she can stand close by and help- and when she picked these out at Target, the anti-food-dye portion of my brain was saying "noooooo," the "let's make a fun memory" part put the box in the shopping cart.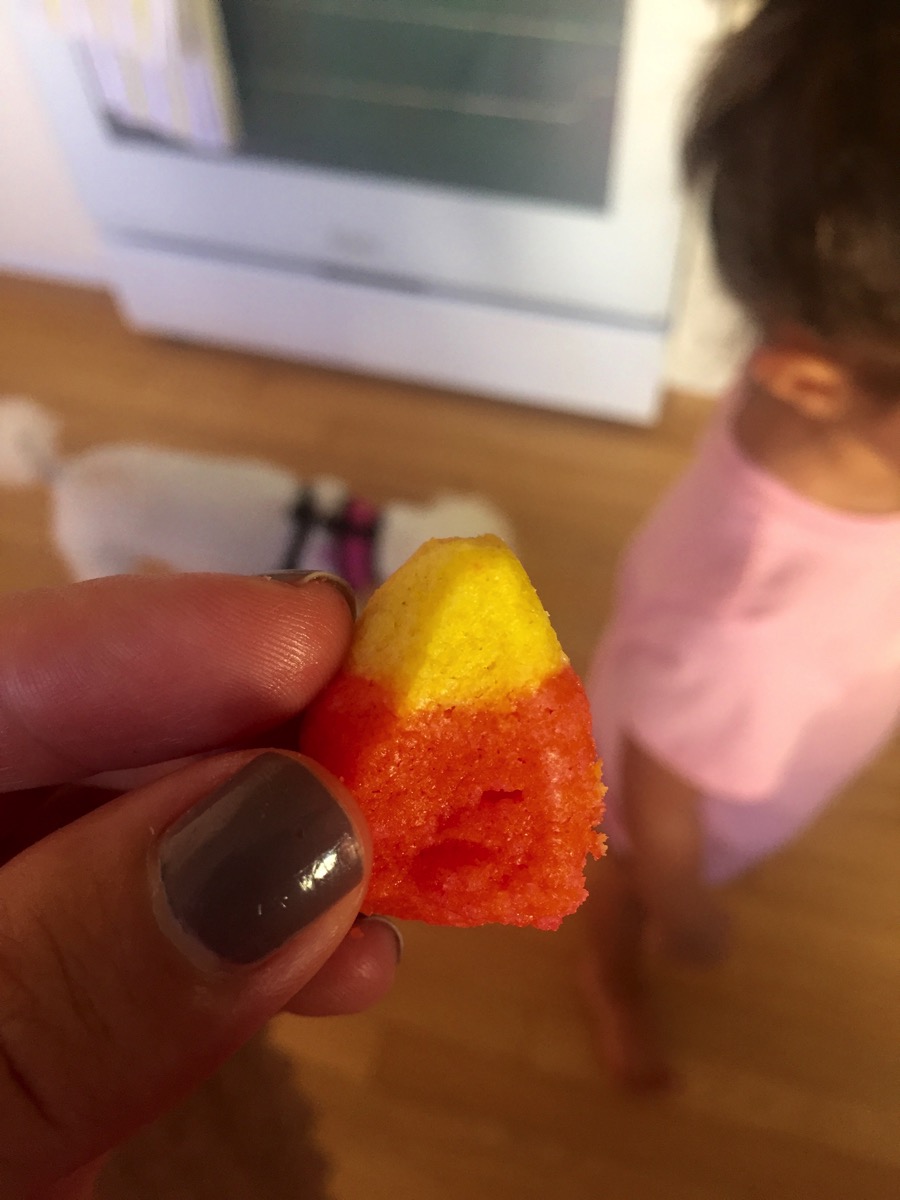 She was so proud with how well they came out, and they tasted pretty delicious. 🙂
Friday night was at OB Noodle House!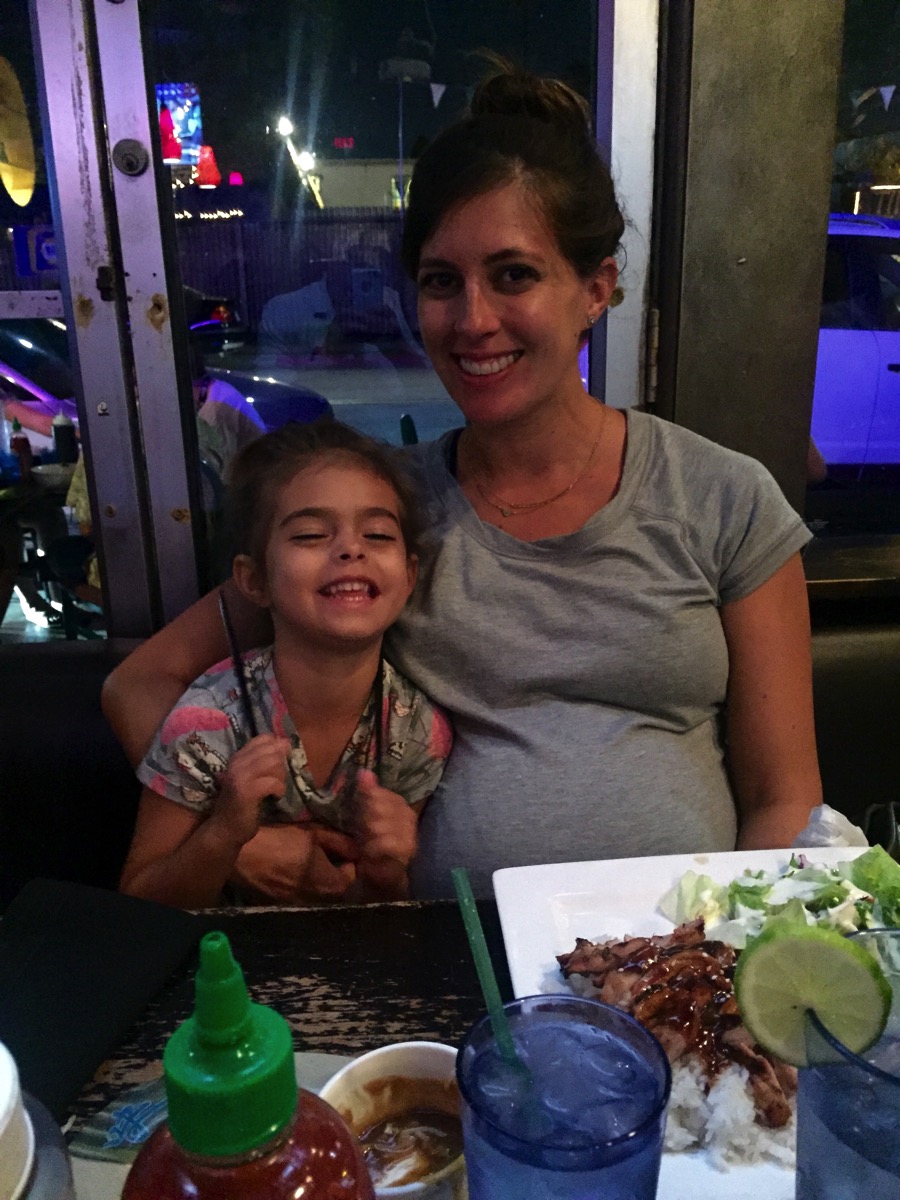 I almost always get the pho, but since it's been so hot and muggy, I wasn't quite in the soup mood.
Chicken teriyaki with salad and rice: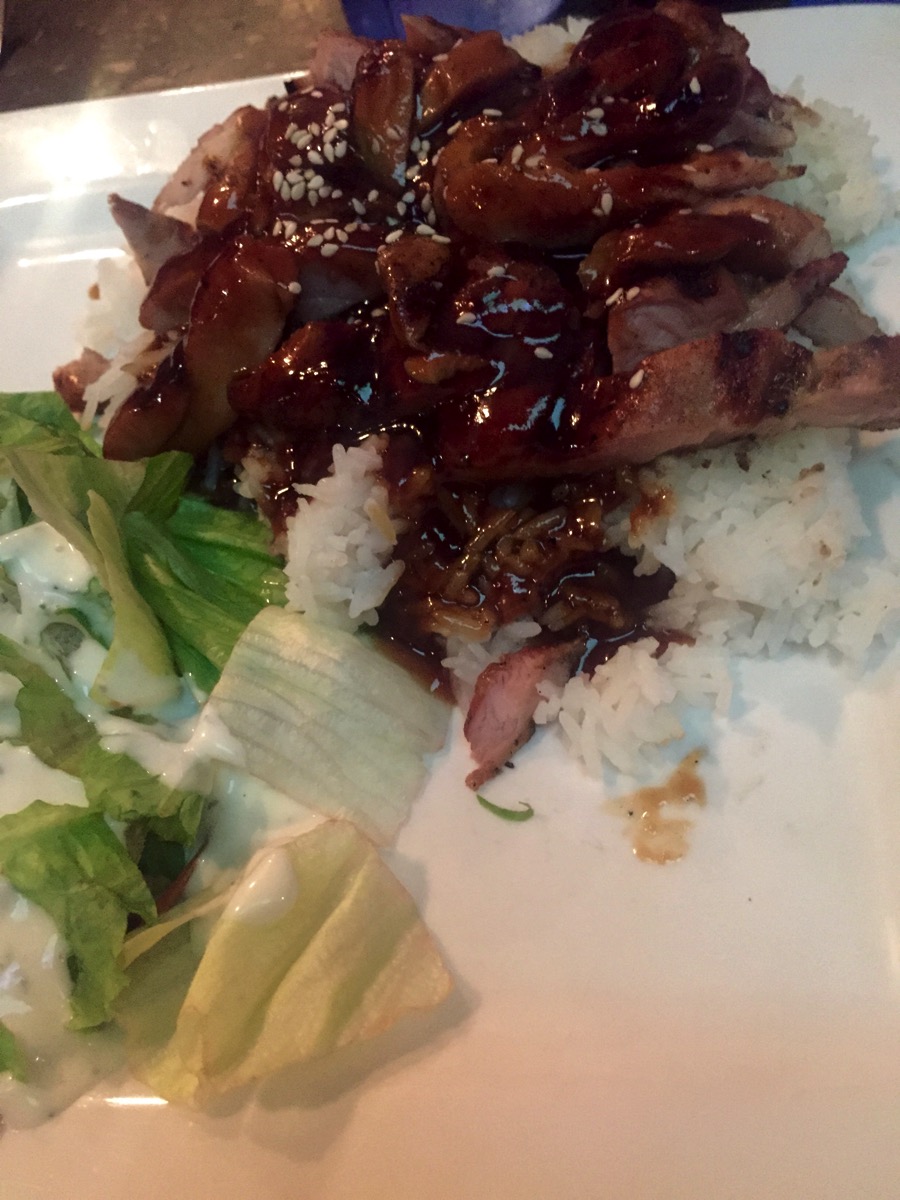 We also shared the vegetarian spring rolls (amazing), and wandered down the street to Hungry Lu's for dessert.
After Livi's ballet class on Saturday, she had a Fairy Yoga Tea party at the yoga studio. They inject so much play and imagination into yoga, and each class has a theme. For example, if it's a jungle theme, the kids pretend to be monkeys and pick bananas during Warrior 2, and slither and hiss like snakes in cobra pose. I think that learning how to take deep breaths and be present is so important for littles. After their savasana (which includes an oil head massage and lotion foot massage), they go around the room and say how they feel, which usually ranges from "I feel happy." "I feel peaceful." or "I feel kind." The fairy yoga party was a special event, so they made headbands and wands, got their own fairy wings, and had a tea party lunch with butterfly-shaped sandwiches, pouches and pink lemonade. It was pretty adorable.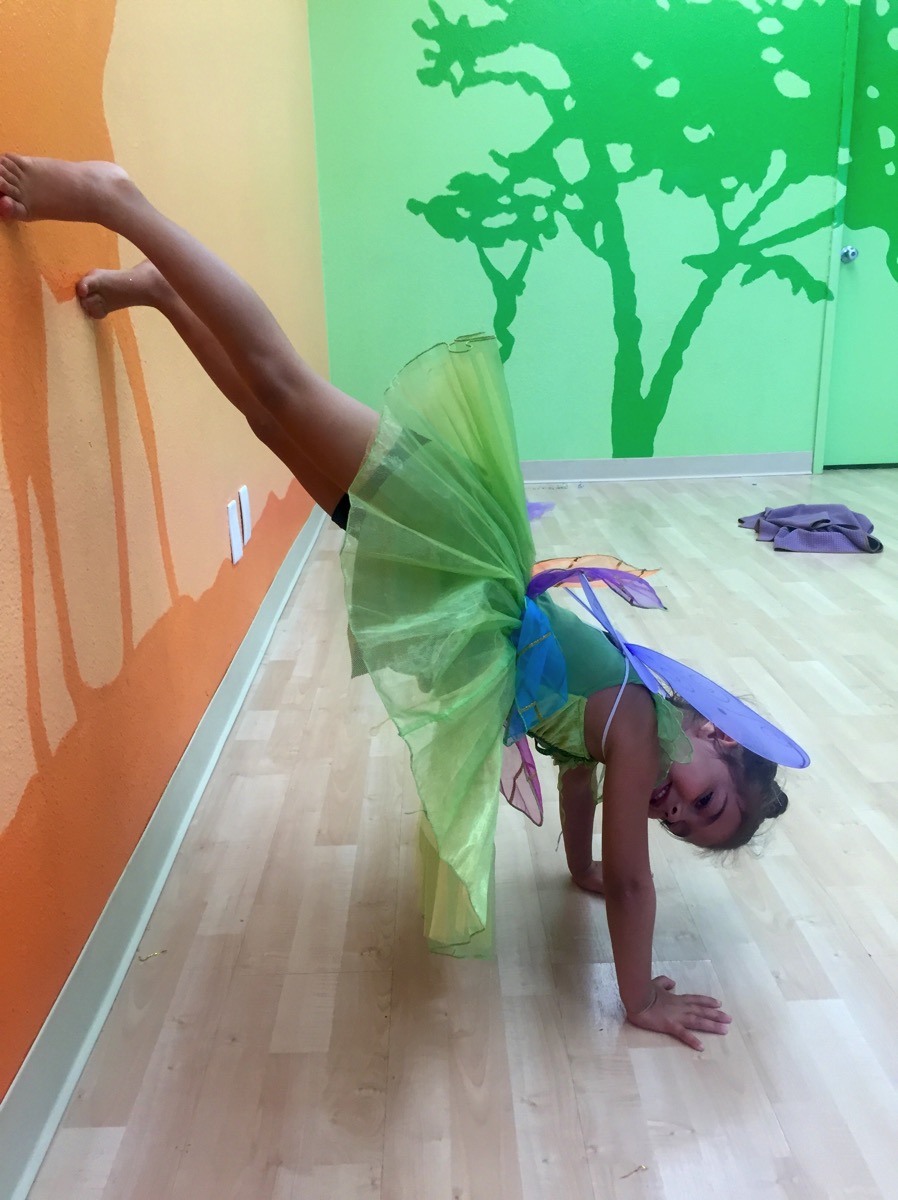 Brunch was at Cafe 976 in PB, which is one of my favorite writing spots. They have a full breakfast menu, acai bowls, and any coffee drink you could wish for.
This is the decaf almond milk Mexican mocha: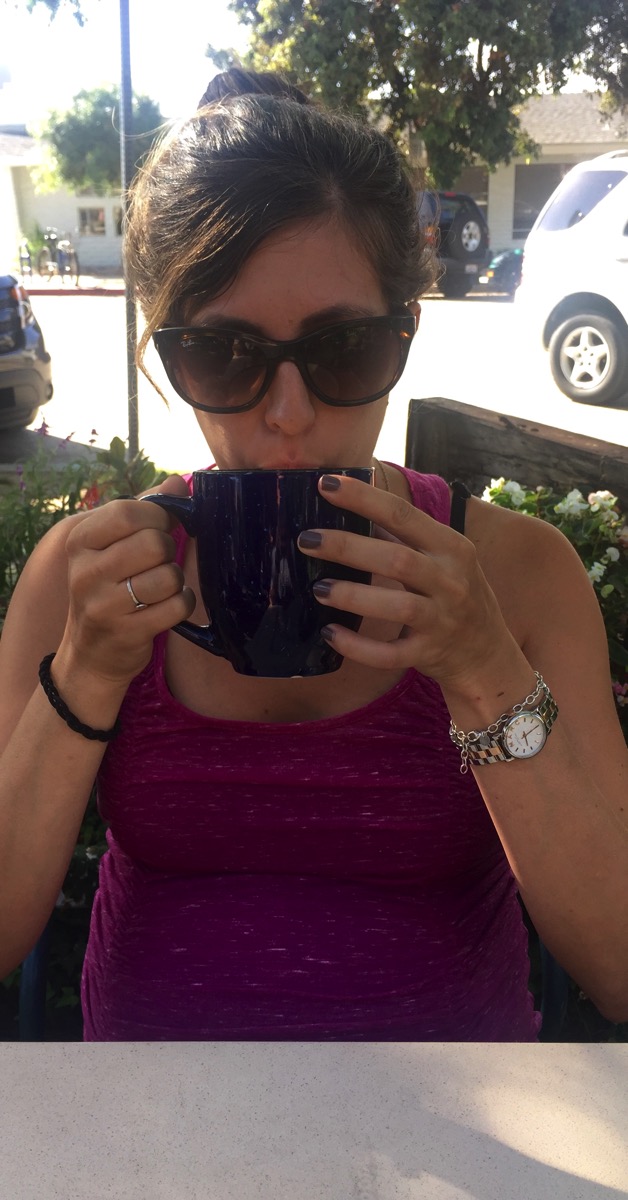 The patio is surrounded by lush trees and potted plants, while the food is prepared in a 100-year-old house.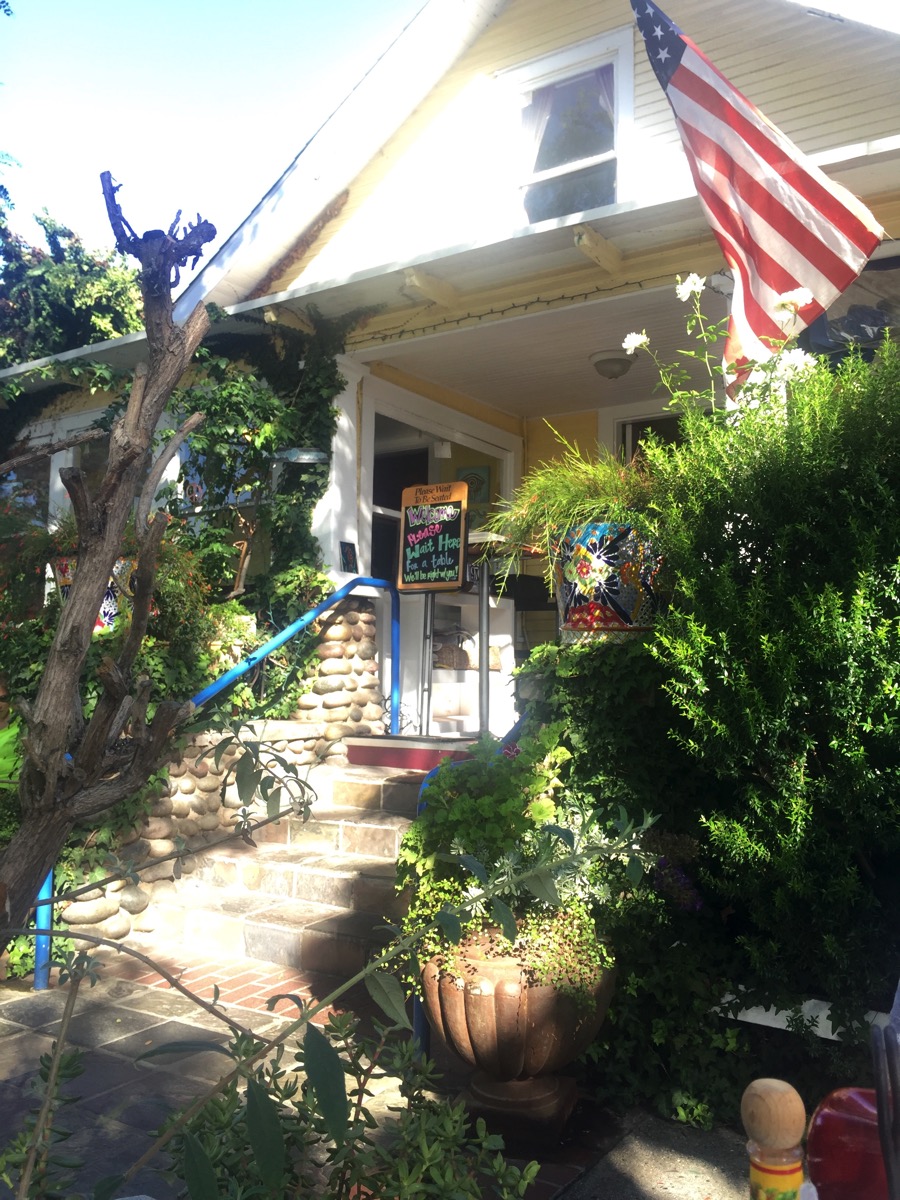 100 years is also the approximate time it takes to get your food, so definitely go for a more leisurely brunch (which is what we were planning for). 😉
Workout-wise, I took it pretty easy. When the sun started to go down and things cooled off a bit, I went for a long walk at Mission.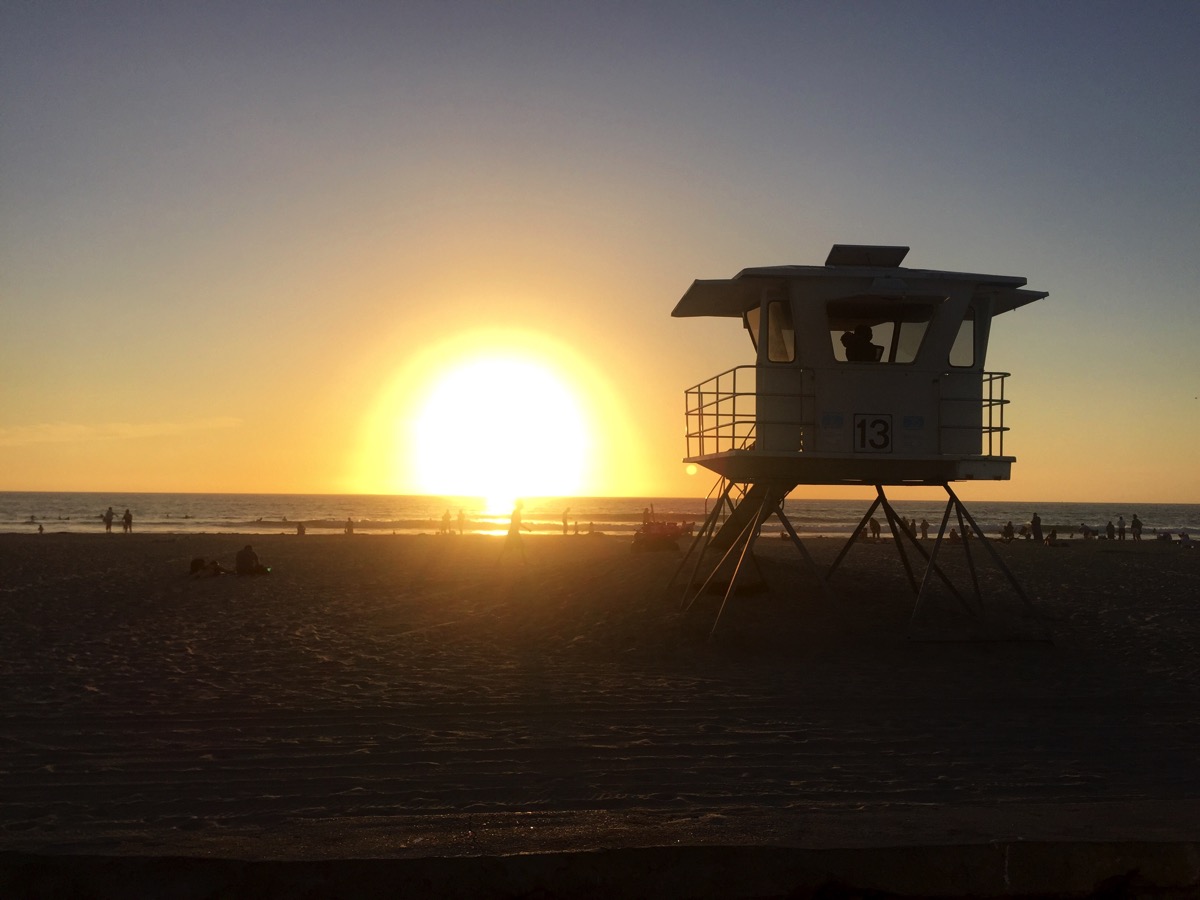 Not a bad view, eh?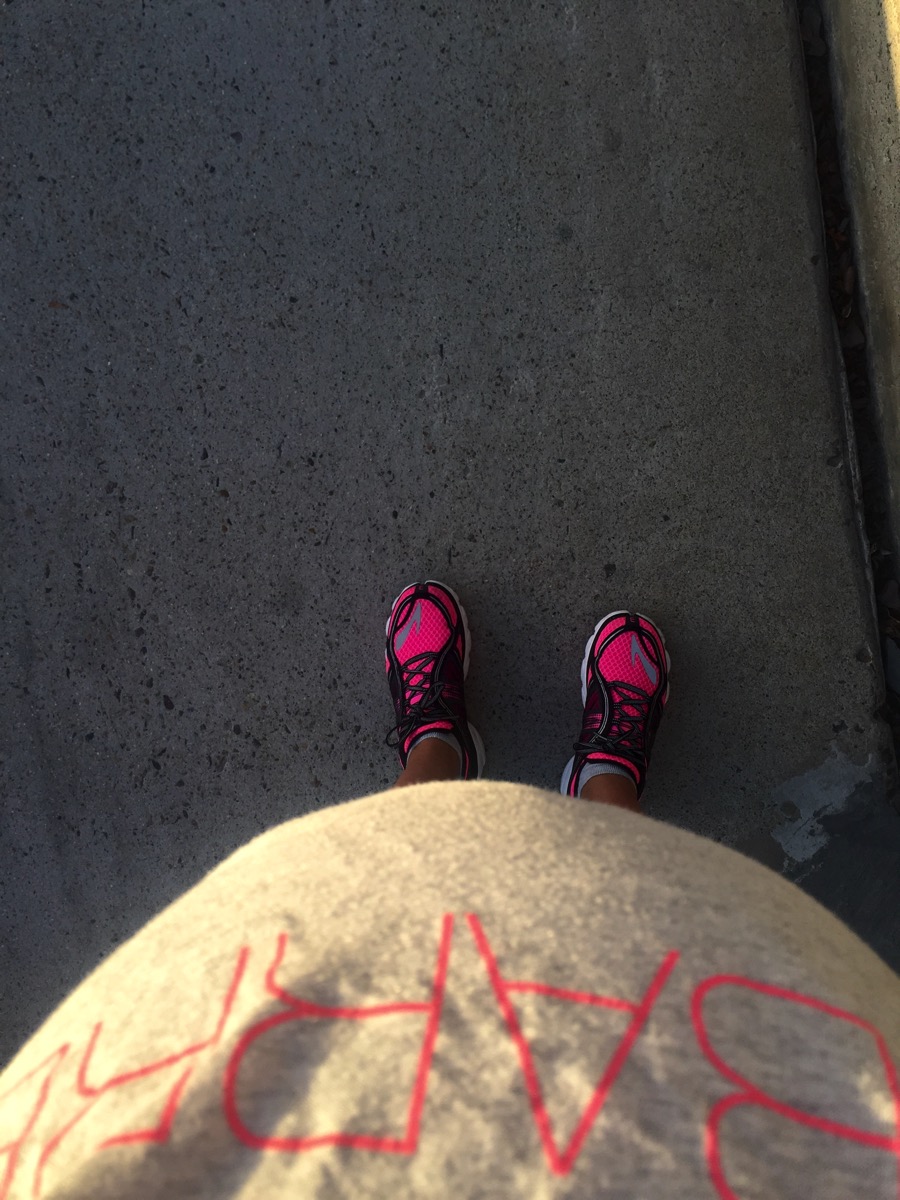 I've been listening to "Why Not Me?" by Mindy Kaling on Audible (LOVING it), and brought it along, but ended up not listening to anything. It was so peaceful to simply walk, enjoy the sea breeze, and people-watch. A group of inebriated dudes on their patio asked if I was trying to walk my baby out. When I said "Absolutely," they were like "Yeahhhh!" and raised their beers to me. You can't get that at the gym haha.
Saturday I took off, and yesterday was the Yoga Fix workout from 21dayfix (recap coming this week!).
Hope you had a great weekend, too.
See ya in the morning!
xoxo
Gina