Hi friends! How's your day going?? Hope you're having a wonderful morning. I'm hitting up the gym for a quick upper body workout and then we're heading to the bay to play for a while. I still have a mountain of laundry to do, but it can wait until P's naptime. Livi has music class later today (so fun) and I teach barre tonight.
Since the weather has been cooling down (for the most part, minus the freak heat wave we're experiencing), I thought it would be fun to talk fall fashion today.
Remember when I did a capsule(ish) wardrobe??
Well I think we all know how well that worked out for the long term. I think my thing is that I revert to the pieces that I love and use them over and over again, but end up rotating some of the more trendy pieces in the mix. The current exception: the 1990s trends that are currently back in style. About 99% of them make me want to die, and also brought back vivid memories of badly-fitting mom jeans, feeling cool while wearing my new embroidered and patches jacket, plus rejection from my middle school crush while wearing JNCO jeans, a CK One top and a choker. Never again. Never again.
Even though I'm not doing a traditional capsule wardrobe, I'll definitely have my staples that I rotate through throughout the season. I thought I'd share some of my favorite pieces for a mild fall/winter.
If you have any faves you're currently loving, or something you're scoping out, please shout it out in the comments section! I always love virtually shopping with you all. 😉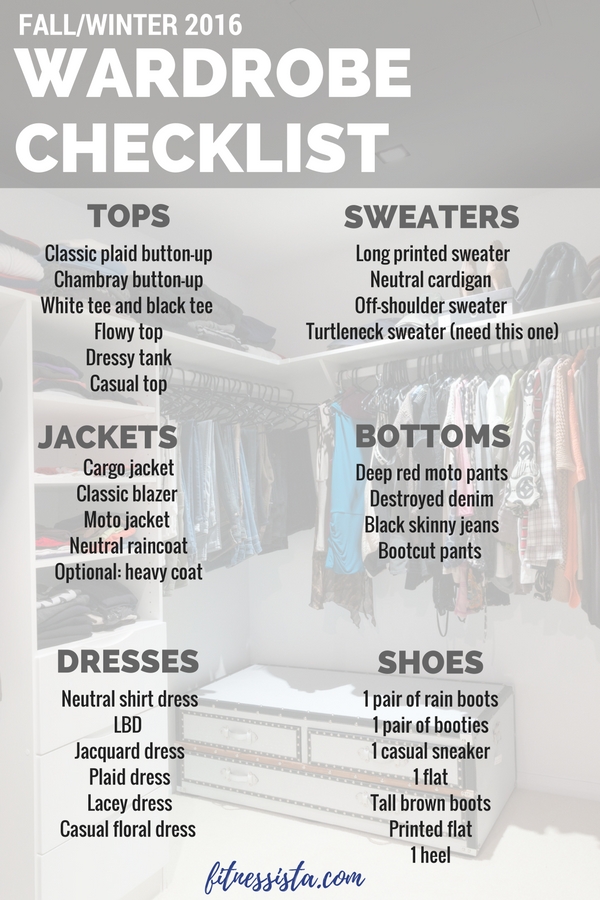 Tops:
White tee and black tee* (only $12 and
Flowy top* (on sale; I have 3 of these and LOVE them)

Dresses:
LBD (I have this one and love it)
Casual floral dress ($46. whaaaaat)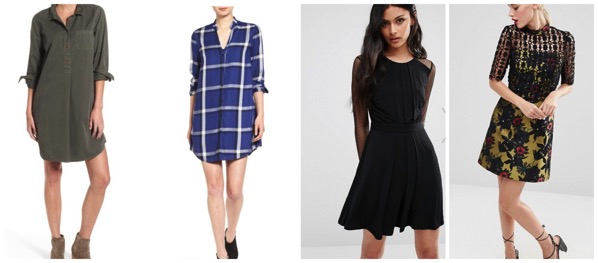 Bottoms:
Deep red moto pants** ($39!)

Shoes:
1 flat (very similar style here for way less)
Sweaters:
Neutral cardigan ($12.99)**
Off shoulder sweater (yay, Target)
Turtleneck sweater (need this one)
Jackets:
Classic blazer ($30 version at Target here)
Moto jacket (on sale right now!)
So, tell me friends: what's something that you're rotating through this season? What's something you have your eye on? Feel free to link away!!
See ya later today with a fitness post. 🙂
xoxo
Gina
*= things I personally own, or ** = super similar
Others are on the wish list 🙂
(Affiliate links are included, which do not impact purchase price but allow me to earn a small kickback. Thank you so much for your support!)